Miniature Horse Gift Items for Sale
Would YOU like to list YOUR items on our Mini Horse Products pages? The cost is $25.00 per item (even if you have multiple sizes/colors of that same product) Your item will be posted on this website and on our fan page on Facebook, reaching over 70,000 fans!
(Large Equipment listings such as trailers or real estate are $45.00 EACH)
Anything Mini-horse related - as long as it is clean and in safe working order is eligible.
Check your tack room and make a little extra CASH for show season!
Love Free Images of Miniature Horses?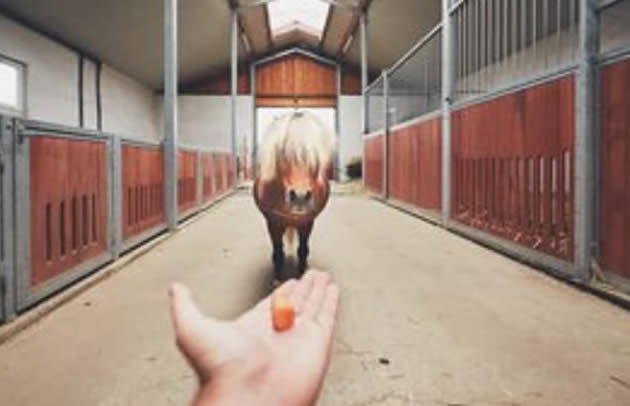 Check out FreeArt, Barewalls, Fotosearch, Can Stock Photo and Go Graph for tens of thousands of horse related royalty free clipart pictures, vector clip art, illustrations, stock video clips, posters and art prints!
A wonderful resource for every horse enthusiast!
CLICK ON LOGOS BELOW!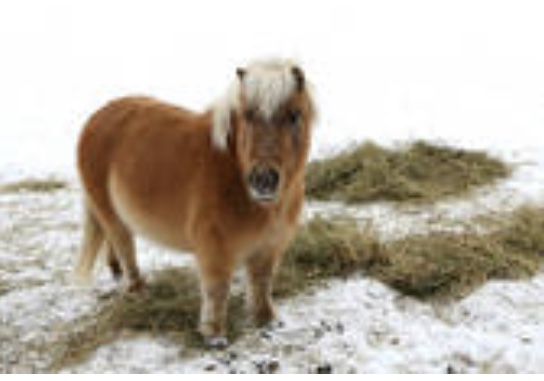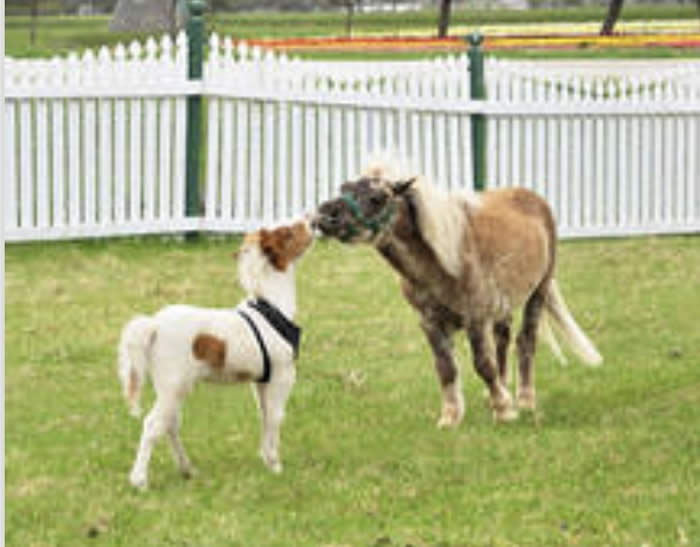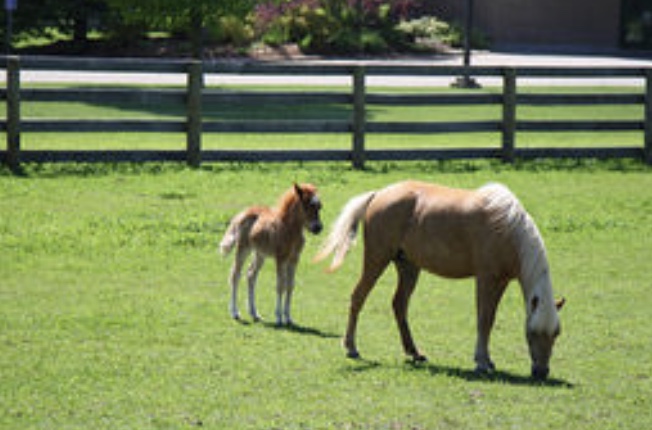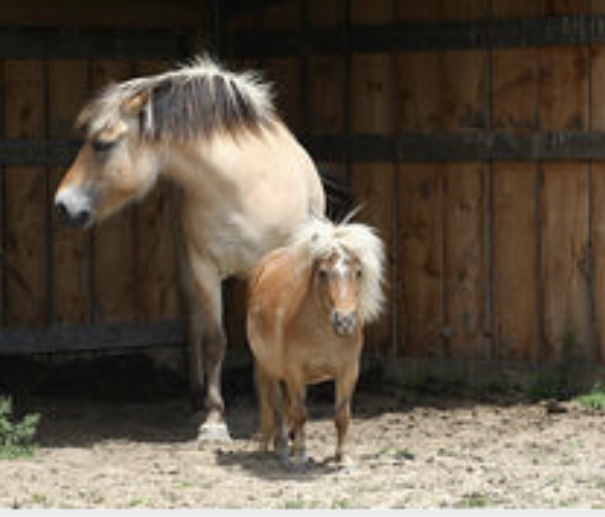 Looking for the Perfect Gift?
Miniature Horse Themed T-shirts
"Great Things Come in Small Packages"
This gorgeous T-shirt designed exclusively for Ozark by Nancy Switzer is the third in a series of 4. 
A new shirt will be released every 3 months.
Sizes: Sm, Med, Lg, XL, 2XL, 3XL
Colors: Lavender and Green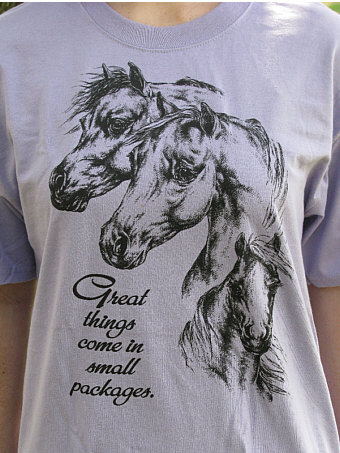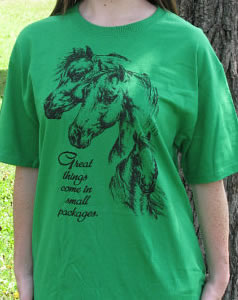 CLICK ON LOGO BELOW TO PURCHASE PRODUCTS ON OUR SPONSOR'S WEBSITE
Sizes: S-XL  $15.00
2XL-3XL  $17.00 
Click on logo for link & ordering info.

24/7 Call Toll Free 1-888-775-6446
Supplier of Fine Equine Products, Veterinary Supplies and Exclusive Gifts made especially for Miniature Horses, Donkeys, Ponies, and their owners.
Ozark Mountain knows horses, and their owners. We welcome the opportunity to serve you.
Before we found out about the special nature of miniatures, we knew horses. After we found about miniatures, we became your number one source for miniature supplies! We leveraged our knowledge and contacts in the horse industry to provide you with the largest and BEST selection of products for miniatures that you will find. Period.
Value at a reasonable price. American made - unless there's just no other way. That's the Ozark Mountain way.
Call us! 24 hrs a day!
Special questions, call 7am - 4 pm CST Monday thru Friday.
We've been in the Miniature Horse Tack business now for over 11 years, and you can be assured, our business is to serve the miniature horse owner! We guarantee our products and our service.
We own miniatures, our phone service owns miniatures, our friends own miniatures. Call us and you will KNOW, that we own miniatures.
We invite you to look around our website.
We are your One Stop Shopping source for Miniature products and information.
PonyUP Kentucky Handbags & Totes
Thank you for helping PonyUP! Kentucky help horses in need!

Our elegant, unique, high quality PonyUP! Kentucky handbags are all proudly handmade in the United States.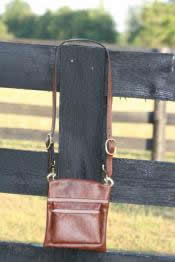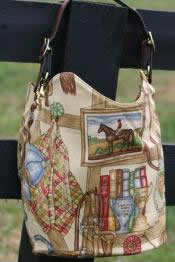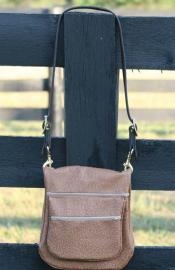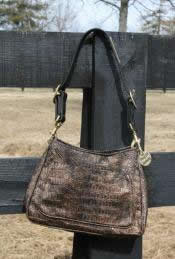 Proceeds from the sales of these handbags benefit retired and rescued horses in need.
Everything ships for free in the United States—always. Satisfaction is guaranteed.
Our exclusive patterns are often in limited supplies. We frequently add new patterns to our collection, so check back often to see our new arrivals! All of our handbags are interchangeable with our leather shoulder straps. You can buy a handbag with a strap, and then you can buy more handbags without the straps at lower a price. It's fun to mix and match!
We offer several strap choices. Our handbags are all made of luxurious, durable fabric, and all seams are double-stitched for strength. Our handbags are lined with durable, satin-finish fabric made of a heavy polyester-rayon blend. Most of our handbags close with a sturdy magnetic purse snap–a few, as noted, zip closed.
In addition to our classic PonyUP! Kentucky Equestrian Hobo Handbags, we also feature smaller PonyUP! Kentucky Petite Hobo Handbags; Equestrian Bridle Bags, Petite Bridle Bags, and Middle Bridle Bags; Sweet Pleats Petite Hobos; Equestrian Essentials Bags; Equestrian Messenger Bags; Equestrian Saddle Bags; Equitation Handbags; and Equestrian Totes. Scroll down for images, dimensions, and more information about these luxurious, unique handbags.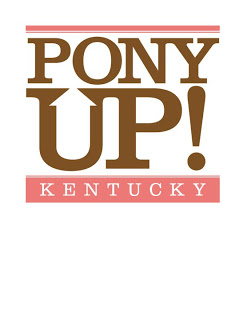 "Ritzforg 127"
Crime/Mystery novel for horse lovers!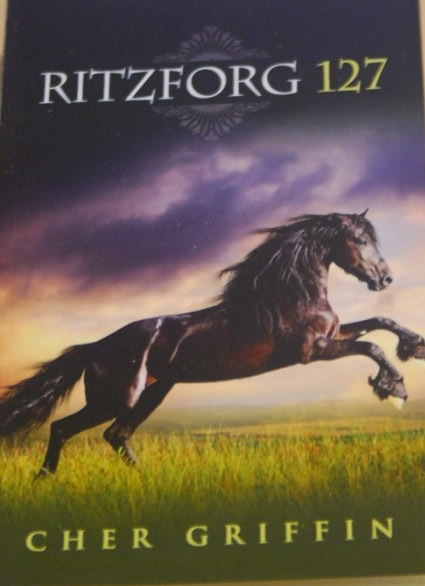 Ritzforg 127, beloved stallion of Brandywine Farm , has been stolen right out from under the noses of his trainer and the competitors at a horse show.
Days later, the trainer is found dead in the tack room of his show stable. The police have no idea how to solve the theft and have no leads to the death of the trainer. Marla Mesconti, trainer at Reach For The Stars Stables takes matters into her own hands and steps in to pick up where the police dropped off.
The high-stakes mystery travels from New Hampshire to Kentucky and back through the world of show horses. Can Marla and her friends solve the crimes and get Ritzforg 127 back to his home pastures?
Available at Griffinbrook.com for $8.95

Featured products (click on photo of product or logo above to purchase)