Miniature Horse Shetland Horse Stallions for Sale

ASPC (Shetland) STALLIONS (ALL AGES) as well as ASPC/AMHR Stallions listed on this page!
Erica's Trotters Too Haute

(Hottie)

ASPC/AMHR 2020 35.5" Bay SHOW Stallion

ASPC and AMHR FUTURITY SUSTAINED - FOUNDATION CERTIFIED

WILL BE SHOWING AT AMHR NATIONALS IN SEPTEMBER!

Ericas Tiny Trotter of Wall Street x JHK Marios Establo Dressed

Foaled 4/13/2020

Hottie has all the makings of a great, all-around horse.

He's athletic, smart, powerful & pretty.

Hottie has THE prettiest head on the farm - huge eyes, tiny ears and super chiseled face.

With his bold, upright movement he should make a stellar Country Pleasure Driving Horse down the road.

He is Futurity sustained in both AMHR and ASPC and is Foundation Certified.

Hottie's sire is the incredible TINY TROTTER OF WALL STREET - a son of the Rock "E" Congress Grand Champion stallion "Hershey Bar".

"Trotter" is a multi National Champion and Res National GRAND CHAMPION stallion.

Hottie's dam is a gorgeous little ARENOSA bred daughter of ESTABLO MARIO.

She is a maternal sibling to the 2021 ASPC Congress GRAND CHAMPION, LILAC HILLS PRETTY IN PINK

Hottie will be showing at AMHR Nationals in September and his new owners can bring him home from there.

He's a sweet, kind stallion that will be competitive in Halter and Performance events - imagine what an AMAZING all-around GELDING he could be!

Hottie can be purchased as a show gelding at a reduced price.

Contact owner for videos of his amazing movement

- this young stallion is truly the REAL THING.

OFFERED AT $4,000.00 AS AN INTACT STALLION

$2,500.00 WITH SIGNED GELDING CONTRACT

ERICA'S TINY TROTTERS

Erica Killion

(501) 626-7367

www.ericastinytrotters.com

aricastrotters@hotmail.com

Located in Drasco, Arkansas

(will be in Tulsa Oklahoma/AMHR Nationals in September)

(031022NX) Ad updated 8/86/2021
Rivenburgh Jess Midnight Storm

(Thunder)

ASPC/AMHR 2015 TOP BRED 38" Black Shetland Stallion

BROKE TO DRIVE & READY TO BE FINISHED YOUR WAY!

McCarthys Jesse James Of Rivenburgh x Springer Farms Midnight Storm

Foaled 5/15/2015

Are you are searching for a FUN and FIERY show and performance partner?
Have you been on the hunt for a future herd sire, hoping to bring your breeding program to the next level?
Have you dreamt of owning a DIRECT son of the epic JESSE JAMES?
Are you a fan of the BLACK STALLION?

Consider adding THUNDER to your herd!

This upright and correct young stallion is full of action and energy.

He's bold and bright with movement that will WOW the crowds.

Thunder was shown successfully at halter as a 3 year old.

He is green broke to drive and WOWZERS - he's going to make his new owners an EXTREME driving horse!

Thunder is a FULL sibling to many amazing show horses.

This beautiful boy is a goldmine of TALENT and PEDIGREE.

Contact his owner and let's make him yours today!

OFFERED AT $2,500.00

SPECIAL SUMMER PRICE!

Karen Miller

MINI MAKER FARM

www.minimakerfarm.com

minimakerfarm@gmail.com

(518) 879-1215

 

Located in Wilton, New York

 

(122021X) Ad updated 7/31/2021
OU Dreams Rambo's Grand Showman

(Showman)

ASPC Registered 40" 2017 Bay Stallion

McCall's Rambo x Showman Golden Heidi H

Foaled 6/01/2017

Showman is an outstanding young stallion.

He is one of the best horses we have produced.

He comes from some fantastic proven lines.

He has his sire's incredible movement. He is flashy and eye catching. This boy deserves to be in the show ring. He would make an amazing cart horse, but would also do great in halter!

He is a sensitive boy, so he is not a kids horse. Very willing in the right hands. He is very intelligent and is ready for a job.

He just isn't reaching his potential here and we think he deserves to go somewhere he will shine.

We would really love to see him in a show home!

Asking $1,800 as a stallion or $1,500 on a gelding incentive.

PRICED AT $1,800.00

ONCE UPON A DREAM ACRES

Elizabeth Keck

(435) 881-4257

oudreamacres@gmail.com

Located in Idaho Falls, Idaho

(100321X) Ad updated 7/2/2021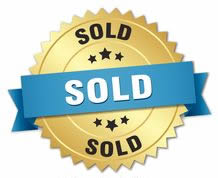 JHK Aloha Designed By Candyman (September 2019)
Finchwoods In Perfect Stetson Style (September 2017)
Lilac Hills Trot On The Dark Side (July 2017)
Ozark Hawks Southern Comfert (July 2017)
Ten Ls Tigers Night Tide (July 2017)
Rhapsody's Inherit The Wind (June 2017)
Buckeye Kakos King Of Hearts (June 2017)
Wetrock Race With A Passion (December 2016) Congrats to Kara Barker - Ontario
Strasslein Red E To Rumble (October 2016)
Pheasant Run - Mr, Tea (June 2016)
Platinum Image Roadmaster (May 2016)
Vermilyea Farms Dice's Black Jack (April 2016)
Ozark Mtn's Currys Treasure (March 2016)
Ozark Mtn's Rock E Charlie May (February 2016)
Erica's Pharaoh's Limitless (August 2015)
Cross Country Conquistador (June 2015)
Aalin Watch Me Wauk Away (February 2015)
MJM Wicked Pistol (October 2014)
JC's Gametime (October 2014)
Graham's Raise The Bar (Summer 2014)
SMHC I'm Just Fabulous (March 2014) Heading overseas!
Terry Jean's Fort Knox (February 2014)
Jubilations Lighting (November 2013)
Michigan's Never Out Of Style (September 2013)
Graham's Little Stylemaster (August 2013)
MJMs I'm Super Slick (August 2013)
Establo Capitan
Caldwell's Photo Finish
Shneighs Phantom Of The Opera
Caldwells Cruzin On In