Stars Adara (Hebrew for Fire)
(Adara)
AMHA/AMHR 2018 Silver SHOW Mare
AMHR FUTURITY NOMINATED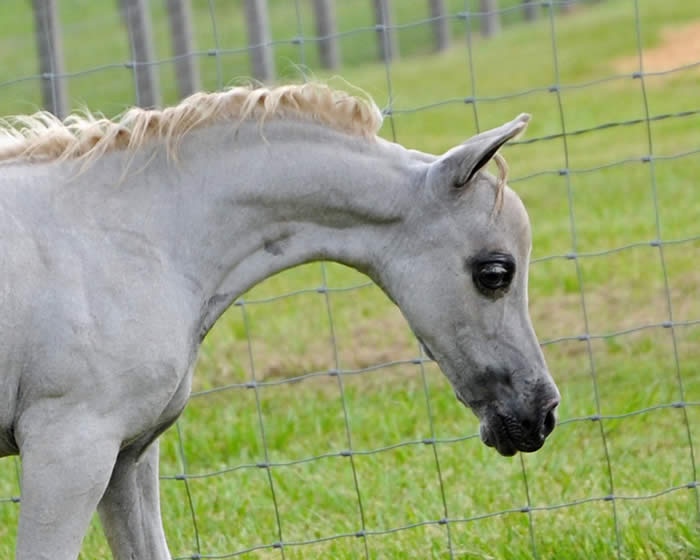 Stars Grenade x Glory B Farms Rebels Lady Jingles
Foaled 4/21/2018
To all those people who have ever asked if Stars Thee Idol, "Rebel" is for sale...
Well now you can purchase his maternal sister!
Adara (Hebrew for Fire) is out of Lady Jingles, dam to many, many World Champions including Stars Genuine Granite & Stars Vegas.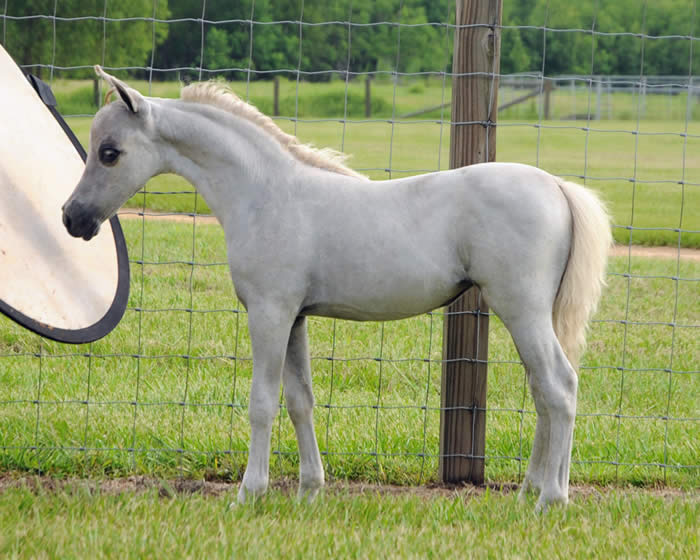 Most noteworthy is 2x World Grand and 11 time World Champion (at just 4 years of age) Stars Thee Idol!
Adara is sired by our stunning Grenade, who's first foal, Stars Victorious was a World Champion.
Grenade is that fabulous First Knight breeding just like Thee Idol's sire Billy Idol.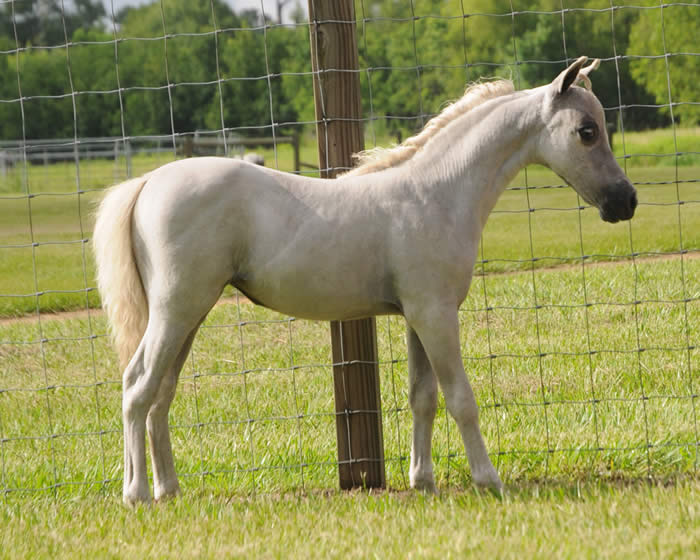 Grenade is sired by our former long time herd sire Gator, a multi World Champion sire known for his gorgeous faces and refinement on his get.
Grenade's dam is our beautiful Paris Supreme.
Adara has a pedigree packed full of incredible horses that produce incredible horses!
This filly is very similar in style to "Rebel" with a pretty face and a freaky long neck that has a gorgeous shape to it.
For Classic Pleasure it will just hang out there with a natural break at that long poll.
That extra length of neck is what makes such a winning picture when Rebel drives.
Since he isn't crunching up his neck to set it, it frees up his shoulder to give him that swing and extension!
This filly will do great in Halter until she is old enough to drive.
Jingles doesn't give me fillies very often, and at 19 years old, she might never again.
I am firm on my price for this great future Champion!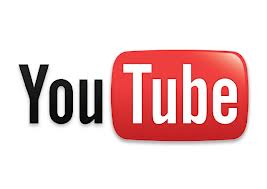 $7,500.00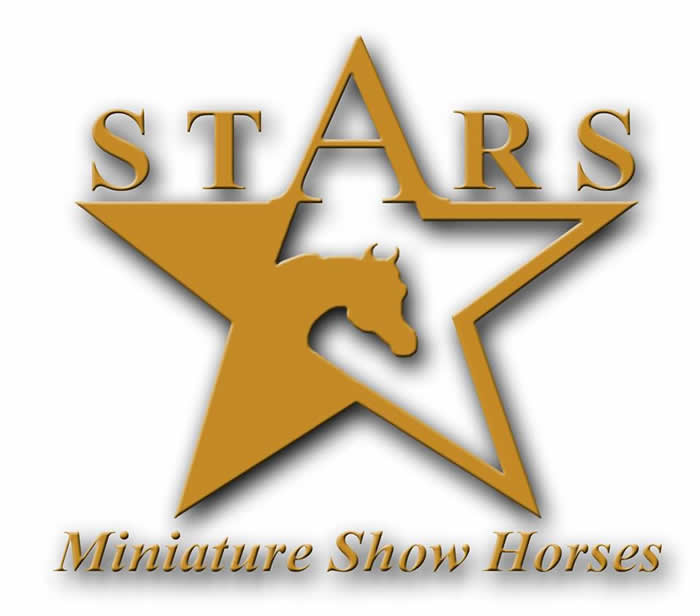 Stars Miniatures, Shetlands & Hackneys
Three Oaks Goats
Mike & Allison Rosauer
Spurger, TX
Located in Spurger, Texas
(010619XN) Ad updated 7/7/2018
Aloha TJ's Diamond Girl
(Diamond)
ASPC/AMHR 2018 Sorrel Pinto Mare
AMHR FUTURITY NOMINATED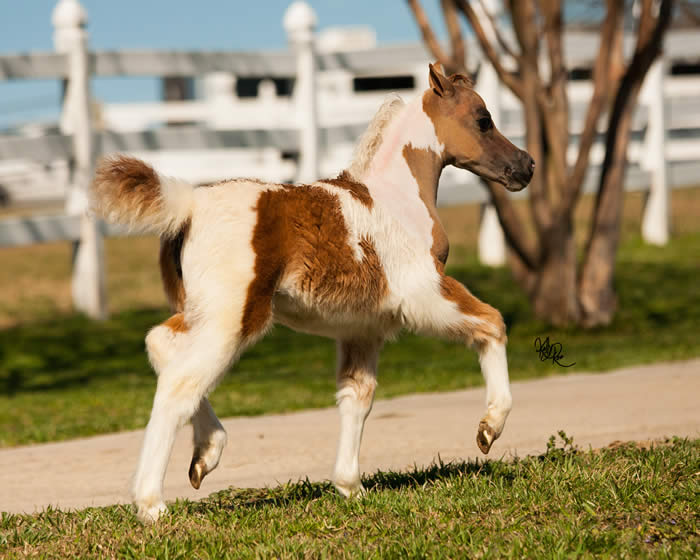 Rhapsodys Ricochet x Caldwells Positively Elite
Foaled 1/18/2018
Here's a W-O-W mare to add to your breeding program once her show career is over!
Diamond is sired by the beautiful TRIPLE Registered stallion, Rhapsodys Ricochet.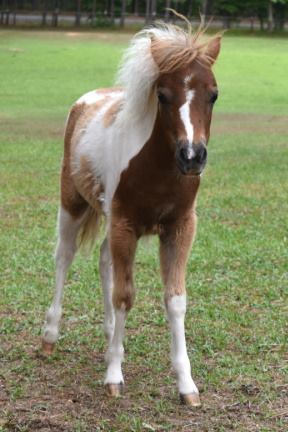 He is sired by Rudolph's Golden Comanche (HOF) a direct son of the pivitol BAR-G'S ROCK "E"
Diamond's dam is an ARENOSA bred mare with a pretty face, HUGE eyes and a wonderful disposition.
Luckily she passed all these traits along to her filly!
We are quite sure Ms Diamond will be a trotting machine.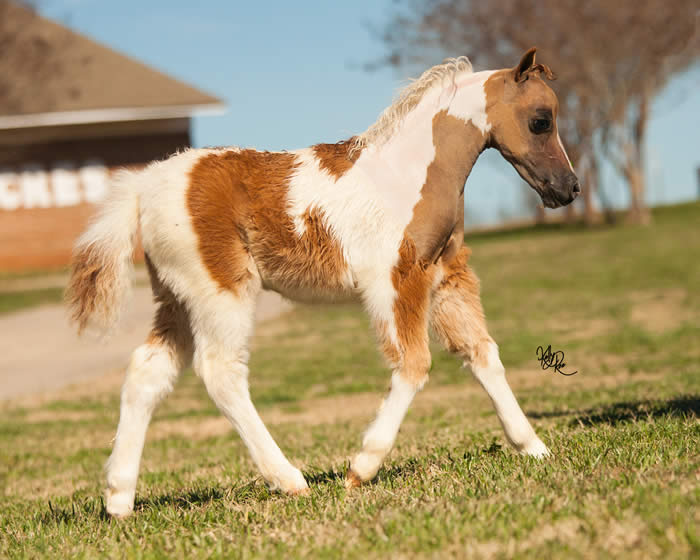 She has extraordinary hock and knee action with free flowing movement, front and hind.
Diamond is inquisitive and friendly with a bright and cheery attitude.
She's currently 31" and should mature 36-37.5" tall.
If you are looking for a halter mare that can go on to drive then produce top foals for you, consider DIAMOND!
She's a true GEM!
PLEASE INQUIRE FOR PRICE
Show home preferred
TJ Johnson
TJ's MINIS
(919) 271-5940
tjsminis@gmail.com
Located in Sanford North Carolina
(011819X) Ad updated 7/6/2018
Born In A Barns Broadway Babe
(Liza)
AMHA/AMHR (Pending) Shetland Blend 2018 Bay Mare
FRIENDLY - INQUISITIVE - SUPER SHOWY!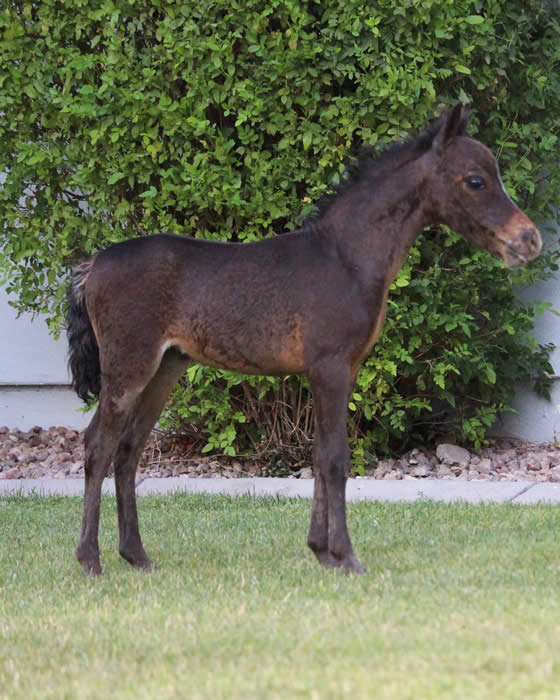 McCarthys Aloha Silent Partner x Aloha Acres Eye In The Lite
Foaled 4/29/2018
This pretty Shetland Blend mare is a perfect WORLD SHOW prospect.
She's upright and showy with MILES of leg and extreme refinement.
NO GUESSING where her stunning good looks came from though -
Liza's dam ALOHA ACRES EYE IN THE LITE/ALOHA EYE IN THE LIGHT is a 50% Shetland daughter of ALOHAS LITTLE SKY LITE/CALDWELLS LITTLE SKY LITE.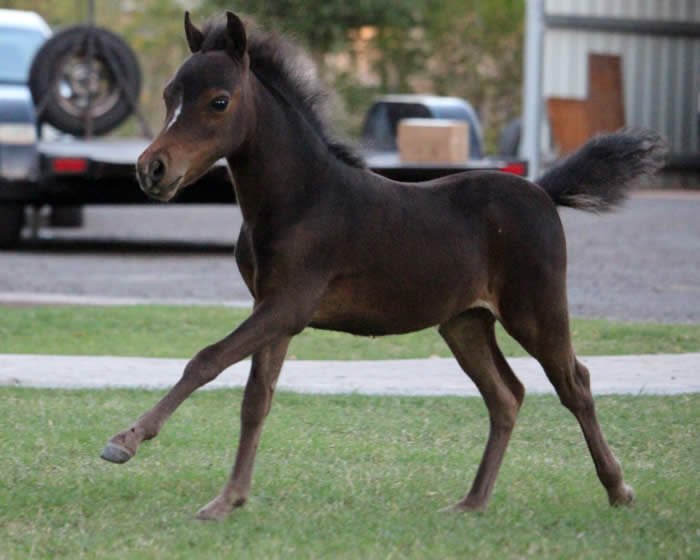 He has produced multiple World and National Champions and Regional GRAND Champions.
Although unshown due to trainer commitments, Liza's dam is a FULL sibling to 6x World Champion ALOHA ACRES SHE LITES IT UP.
Liza us sired by the incomparable World Res GRAND Champion - MCCARTHYS ALOHA SILENT PARTNER -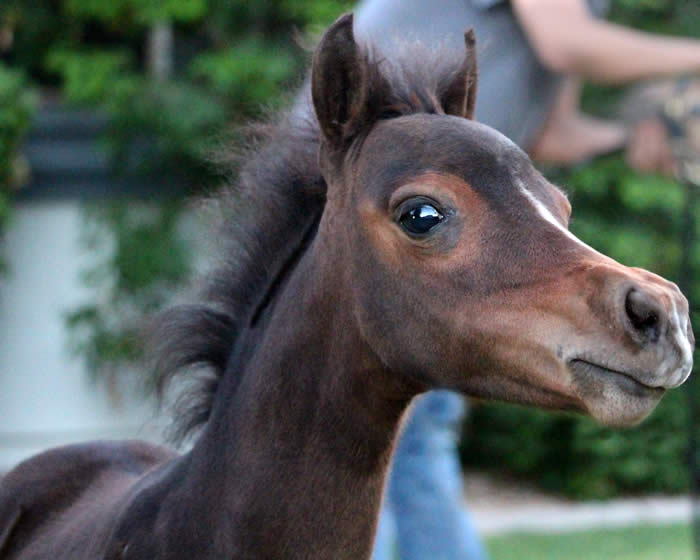 A few of his winning offspring include:
- 3x World Champion & Eastern Regional GRAND CHAMPION Frost Hill Silent Obsidian
- World Res GRAND CHAMPION Aloha Acres A Silent Situation
- World GRAND CHAMPION Aloha Acres I Adore Partner
Liza is the complete package with a big trot, free reaching shoulders, long refined neck, big eyes and a table top topline.
If you want a sure fire TOP broodmare once her show career is finished, Liza has the desired Shetland Blend pedigree that crosses so well with today's modern Miniature.
She's AMHA and AMHR registered (in office) and should mature between 33" - 34".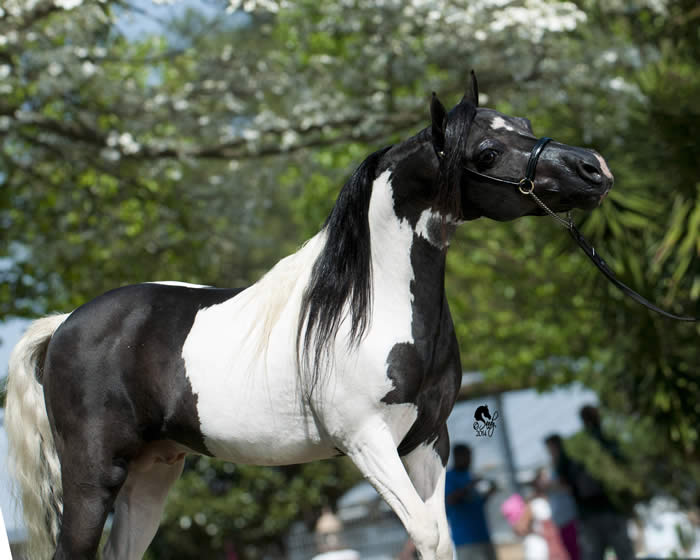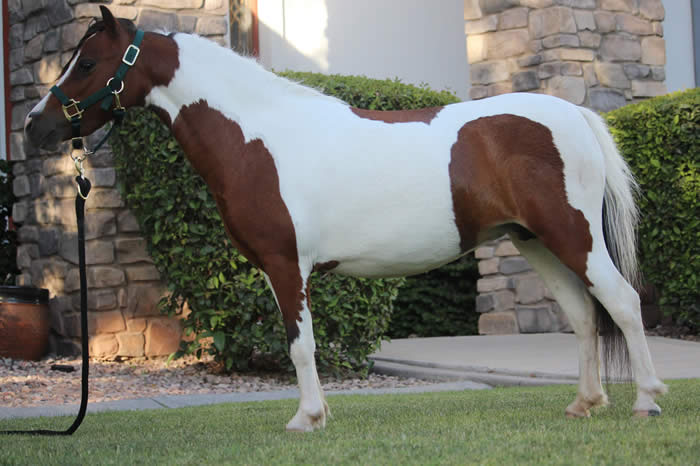 SIRE: SILENT PARTNER DAM: 50% SHETLAND SKY LITE DAUGHTER
PRICED AT $3,000.00
SHOW HOME PREFERRED

Born In A Barns Rebel With A Cause
(Zoe)
AMHR (Pending) Chestnut Mare
AMHR FUTURITY NOMINATED BILLY IDOL GRAND DAUGHTER
Olympians Idols Little Toy Gun x Princess Toad SOS
Foaled 4/25/2018
$$ WIN MONEY AT AMHR NATIONALS! $$
This BILLY IDOL grand daughter is sure to turn heads in the show ring!
She has her sire's gorgeous head and huge bright eyes.
Zoe is "milk fat" right now but be assured -
- she has a really nice length of neck & long straight legs.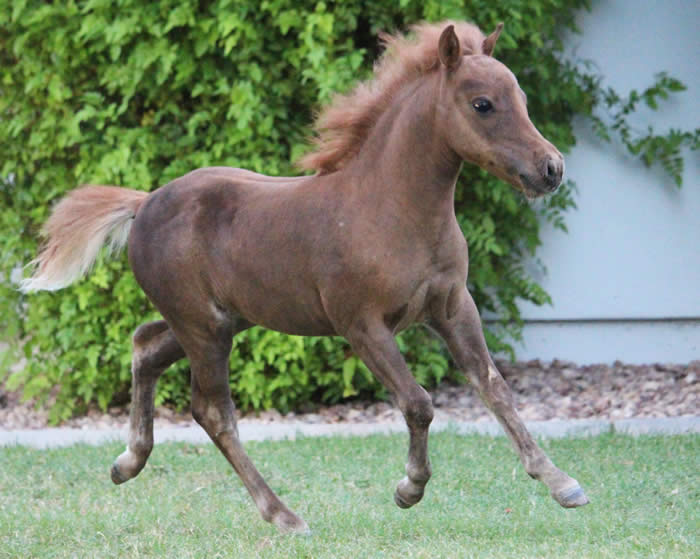 She's correct and balanced -
- built like a brick house!
Zoe is an absolute pocket pet with an endearing personality.
This doll baby will chase after you in the pasture for cuddles!
Even better - Zoe is SO S-M-A-R-T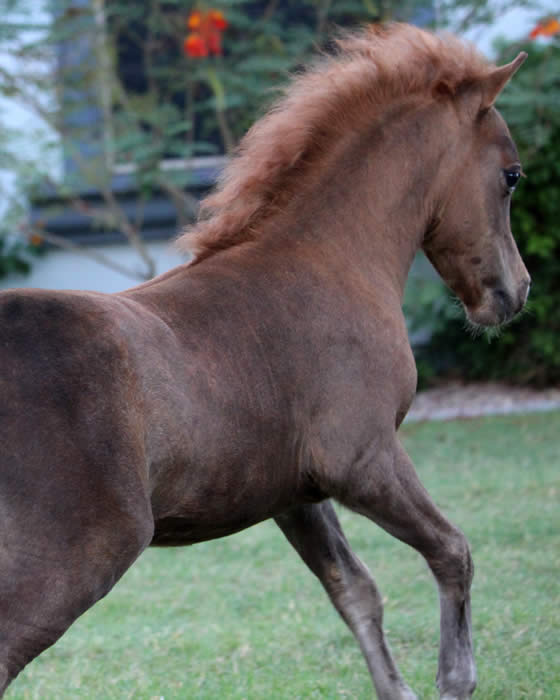 She's like a sponge - absorbing every new skill.
This trait should make her a super trainable driving/all around candidate.
Zoe's pedigree includes many well known show ring winners.
Her sire, LITTLE TOY GUN, (pictured below at right) is an AMHA World Top Five stallion.
He is a son of WORLD CHAMPION First Knights Billy Idol.
Zoe's dam PRINCESS TOAD SOS, carries the famous bloodlines of MOUNTAIN MEADOW MINIATURES.
(She's pictured below at right)
Zoe is registered AMHR and should mature 33" - 34" and be a candidate for AMHA Hardship.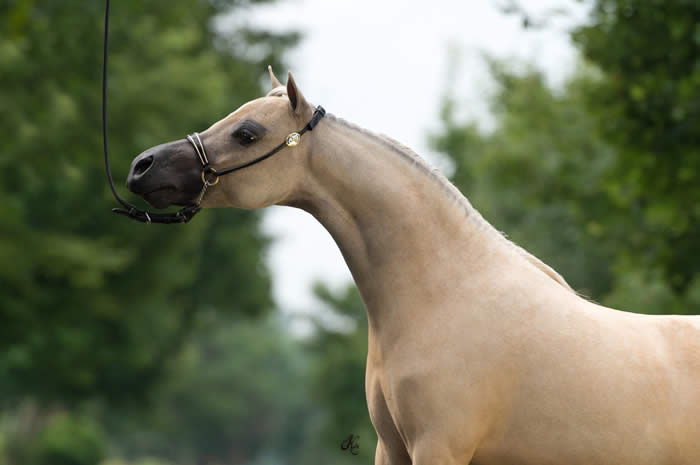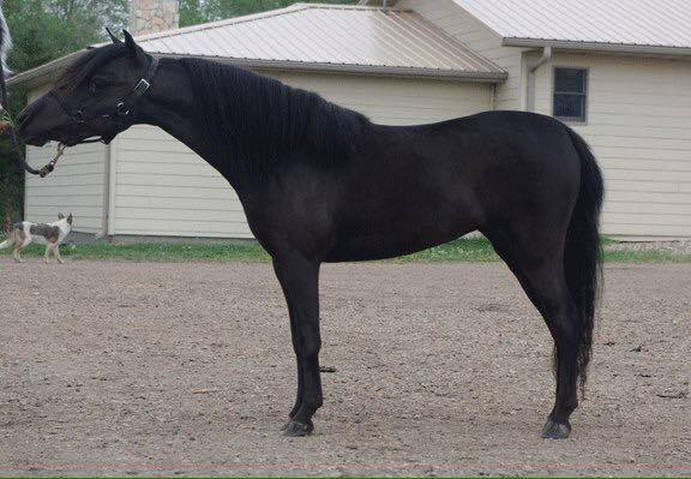 SIRE: BILLY IDOL SON DAM: MOUNTAIN MEADOWS MARE
PRICED RIGHT AT $2,500.00

Born In A Barns Wish Upon A Star
(Cricket)
AMHA/AMHR Shetland Blend 2018 Sorrel Tobiano Mare
McCarthys Aloha Silent Partner x Aloha BSpringHills PaintedInTheLite
Foaled 4/08/2018
Our most anticipated cross did not disappoint!
This baby doll filly is everything we wished for -
- and MORE.
Of course with her pedigree of winning show horses it was hard to go wrong.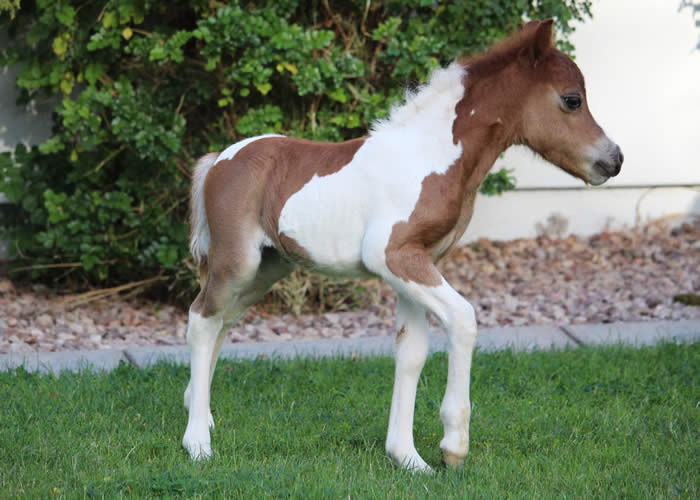 Cricket's dam is a Shetland blend daughter of Aloha Little Sky Lite.
(she's pictured below, at right)
Although she was never shown because of having client horses in her class, "PaintedInTheLite" has many paternal siblings with World & National titles including 5x AMHA World Champion, ALOHA ACRES SHE LITES IT UP.
Cricket's sire is AMHA World Champion Get-of-Sire and World Res GRAND CHAMPION, McCarthys Aloha Silent Partner.
He has produced multiple World and National Champions and Regional GRAND Champions.
A few of his winning offspring include 3x World Champion Frost Hill Silent Obsidian, World Res GRAND CHAMPION Aloha Acres A Silent Situation & World GRAND CHAMPION Aloha Acres I Adore Partner.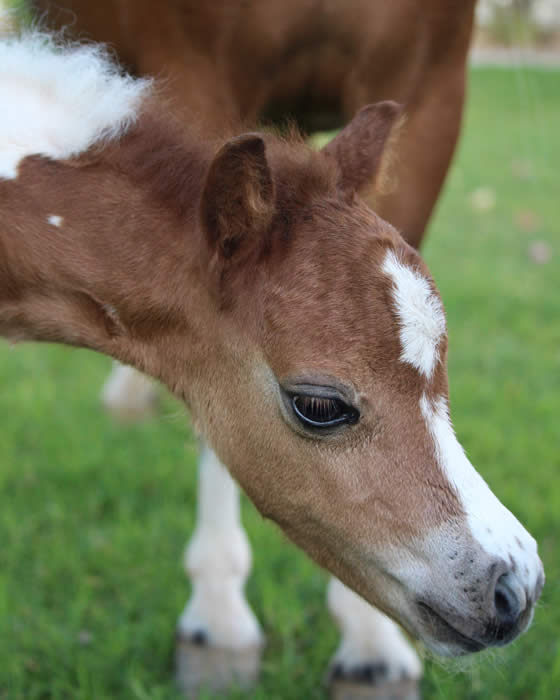 Partner has Shetland in his background as well yet exhibits the coveted "Mini" characteristics with his incredible head, huge eye -
balanced & correct in a pretty pinto 32" package.
Cricket is a perfect addition to Partner's legacy.
This filly is confident, correct, with a naturally showy attitude!
Cricket is leggy, refined, and draws your eye with perfect pinto markings.
She's a modern style mini with a dishy head, big eyes, and a strong hip.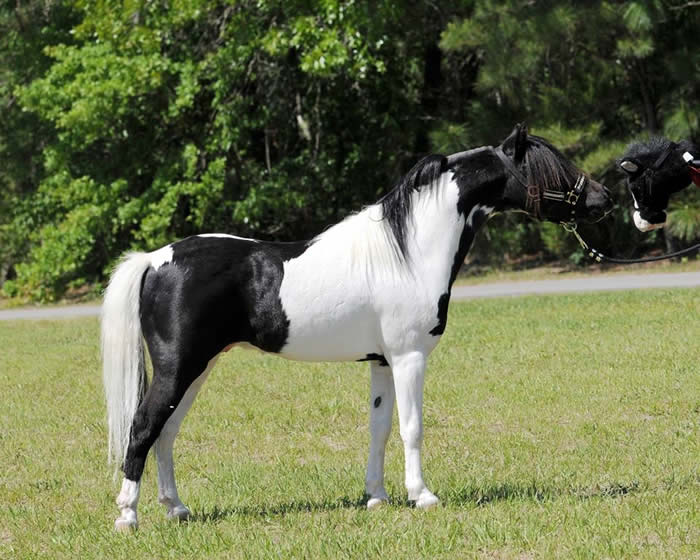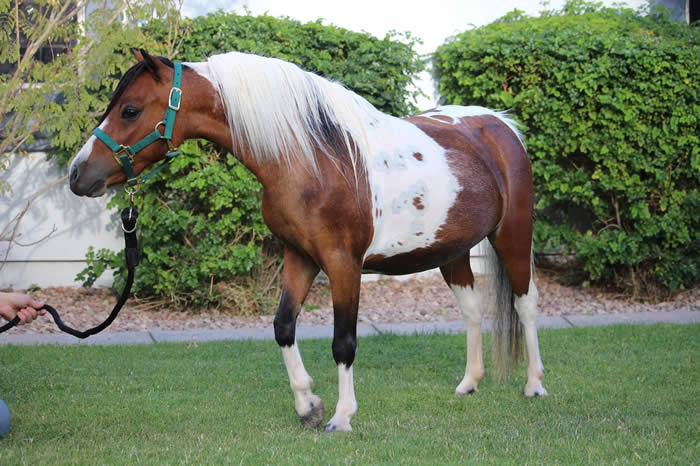 SIRE: PARTNER DAM: 50% SHETLAND SKY LITE DAUGHTER
Cricket is priced at $5,500.00 with a SERIOUSLY GENEROUS "show home" discount
PLEASE INQUIRE!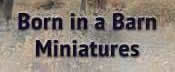 Marissa Davis
BORN IN A BARN MINIS
(480) 414-8422
borninabarnminis@gmail.com
Located in Gilbert, Arizona
(102518X) Ad updated 7/4/2018
LM 2018 Country Boy Filly
2018 ASPC/AMHR Black Pinto Mare - Should mature Under 34"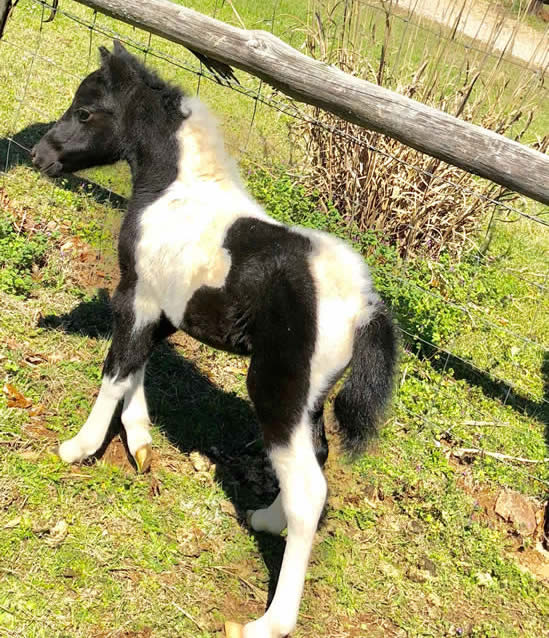 D&S TG Ima Country Boy x Buckeye WCF Paposa Amore Doll
Foaled March 2018
EXQUISITE show filly offered for your consideration!
This tiny doll is projected to mature 33-34" - perfect hardship candidate for AMHA!
Leggy and refined with a dainty head and perfect pinto markings.
Her sire, COUNTRY BOY, is a triple registered World SUPREME CHAMPION stallion.
Her dam is also available for purchase as well
(see her on our broodmares page)
++ Serious inquiries only please ++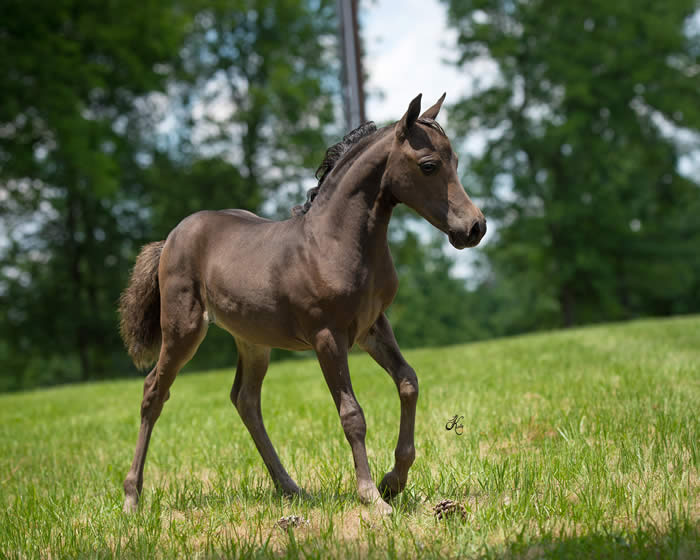 AMHA/AMHR 50% SHETLAND 2018 SHOW MARE
Country Boy x LM Idols Catalina Hawk
2018 Filly Sired by World SUPREME CHAMPION
Top pedigree and extreme show quality!
$6,000.00 to a show home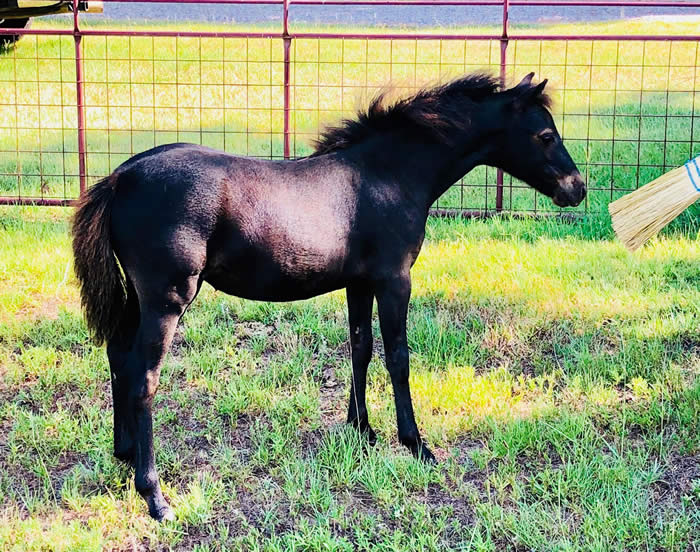 2018 Triple Registered Black SHOW Mare
ASPC/AMHR/AMHA
D&S TG Ima Country Boy x Wa-Full Crescent Tonya
2018 TRIPLE REGISTERED MARE
Another  exciting opportunity for the buyer who has researched pedigrees and show records! 
She's TRIPLE REGISTERED with classic and desirable SHETLAND bloodlines.
Sells with no height guarantee
$2,500.00
OFFERED BY OUR CORPORATE SPONSOR:
Janet King
3837 FM 1643
Winnsboro, Texas 75494
903.629.3234
606.584.4231
jfk657@yahoo.com
Located in Winnsboro, Texas
(217) Ad updated 7/3/2018
Sunny Side Stables 2018 Weanling Offerings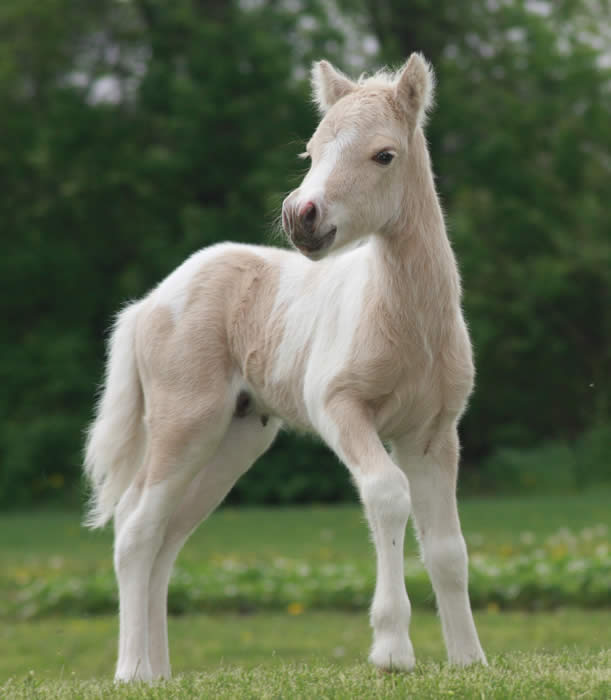 2018 Foals Available!
       2018 Fillies:
        Double Dilute pinto filly with 2 blue eyes - Buff/ Shetland breeding
        Black Pinto , 50% Shetland - Sire is National Grand Champion
        Chestnut Pinto Filly Medicine Hat,  Jesse James Breeding
        Black Pinto with two blue eyes & big blaze, Jesse James Breeding
        Silver Bay Filly Star and snip, Buff/ Shetland breeding
        Chestnut Pinto two blue eyes & huge blaze,  Jesse James Breeding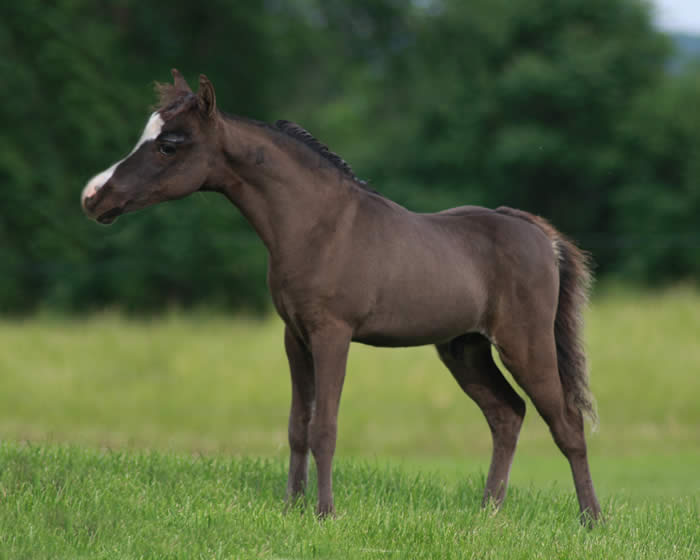 Colts:
        Palomino pinto colt - Full brother to many, many Champions (above at left)
        Smokey Black colt with star, stripe & snip, Jesse James Breeding (at right)
Inquiries welcomed!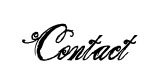 SUNNY SIDE STABLES
Ray Martin
(717) 819-9623
GrandPrix@Sunnysidestables.com
Located in Pennsylvania
(112018XX) Ad updated 6/13/2018
Cocos Picture Perfect Memory
(Pixie)
AMHR (Pending) 2018 Chestnut Pinto SHOW Mare
BEAUTIFUL SHETLAND - MINIATURE CROSS!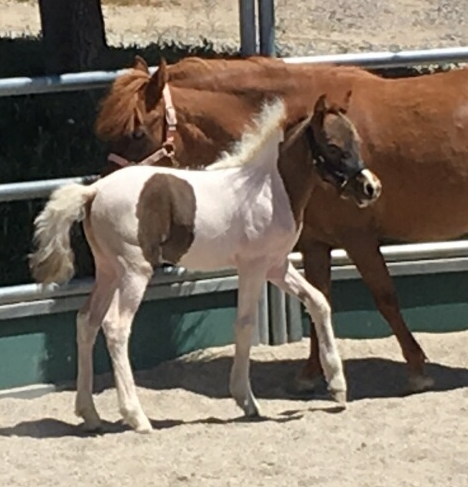 Caldwell's Photo Finish x Candylands Memorized
Foaled 3/22/2018
This Shetland/Miniature cross is everything we envisioned and she's proudly offered for sale.
"Pixie" is the perfect blending of the Shetland KID LEE lines, paired with top AMHA Champion bloodlines.
Pixie's dam, CANDYLANDS MEMORIZED, is a granddaughter of AMHA National Champion, BREWERS FEATURE DEBONAIR.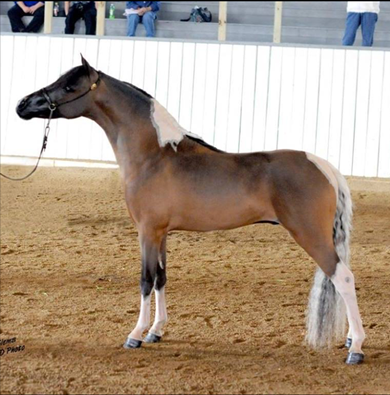 She carries the classical lines of ORION LIGHT VANT HUTTENEST (x2) and FLYING W FARMS LITTLE BLUE BOYas well as the immortal ROWDY.
Pixie's dam (pictured below, at left) has the highly coveted attributes of today's show ring winning Miniature Horses -
-pretty chiseled head with huge doe eyes, teacup muzzle, tiny tippy ears and a beautifully balanced body with correct leg/body ratio.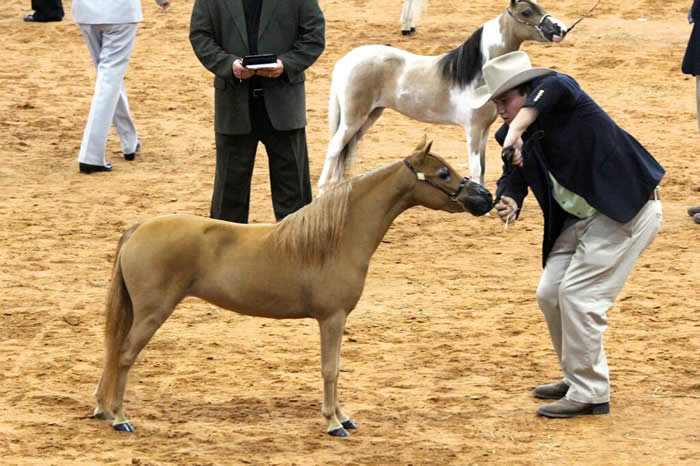 Hard to improve on that -
- so we found an amazing ASPC/AMHR Shetland stallion to cross her with.
Pixie's sire is the accomplished show horse, CALDWELLS PHOTO FINISH
(pictured above, at right)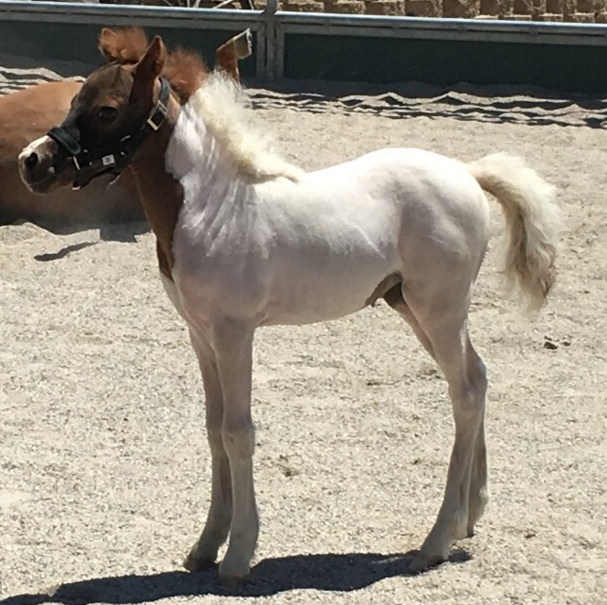 Photo Finish is SO upright with a high set neck and beautifully sloped shoulder that shouts "DRIVING HORSE".
All these traits are evidence of his KID LEE (2x) and SMHC'S PAINTED FREEDOM (HOF) genetics.
Pixie is unfolding into the perfect blending of BOTH her sire and her dam.
She's showy and bright with her dam's SWEET demeanor.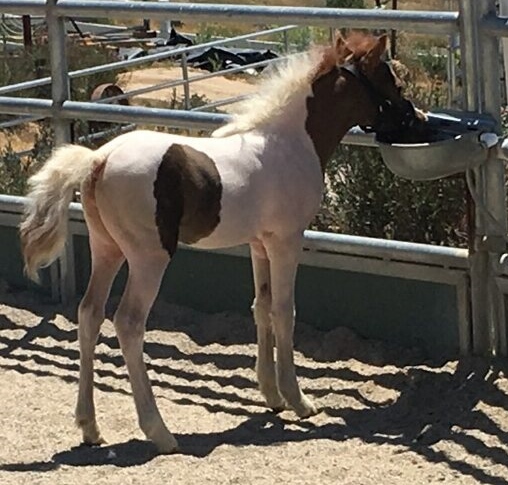 We'd love to see Pixie in a serious show home.
She should do her share of winning in the halter arena.
As a senior mare, Pixie's owner can test her skills as a driving/performance horse -
- then add her to their breeding program to become a treasured broodmare.
SHE'S PRICED REASONABLY AT $2,000.00
Colleen Cayton
COCOS MINIS
www.cocosminis.com
(951) 553-1509
cocoshorses@yahoo.com
Located in Temecula, California
(112218X) Ad updated 7/12/2018
Comferts Night Rhythm (pending)
(Rhythm)
ASPC/AMHR 2018 29" Black Sabino Minimal Pinto SHOW Filly
SIRED BY NATIONAL UNANIMOUS GRAND CHAMPION PRODUCING STALLION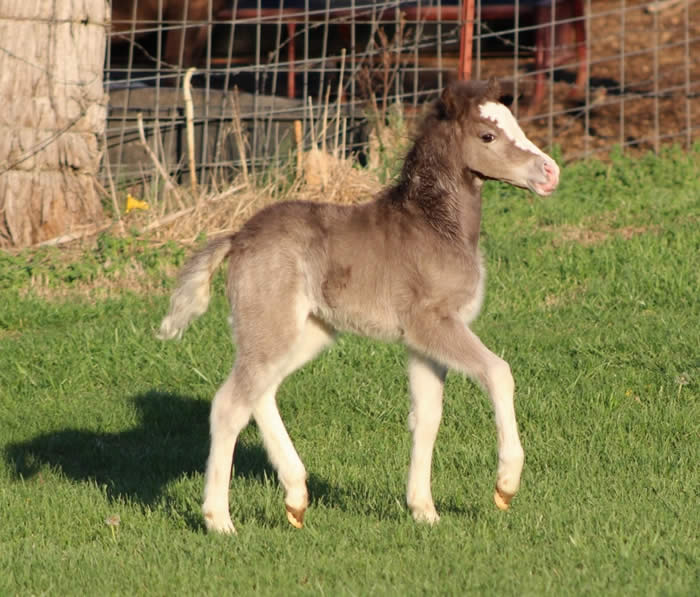 TSL's Ravens Nighthawk x Wa-Full Unique Black Beauty
Foaled 3/21/2018
Rhythm is a FANCY show filly sired by AMHR unanimous GRAND CHAMPION producing stallion, TSL's Ravens Nighthawk.
Her dam is a beautiful black daughter of the late & great Lee-Land Unique.
Rhythm is ultra showy and upheaded.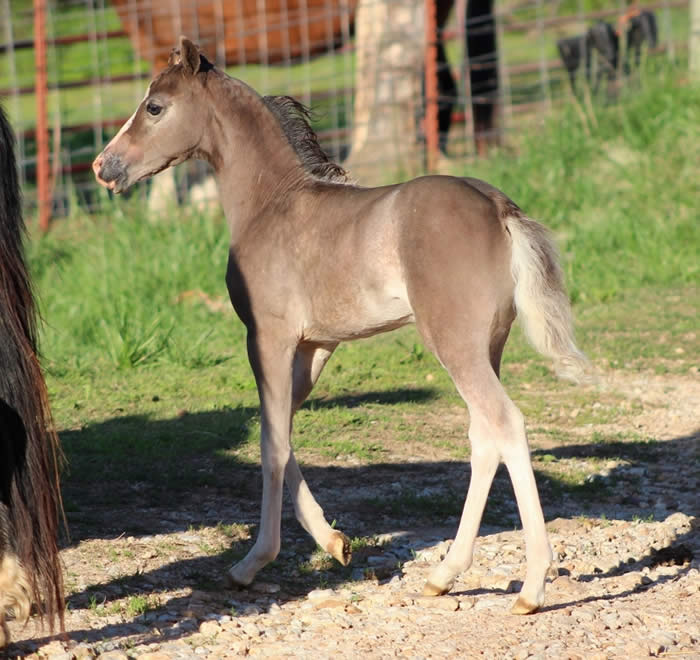 She has a big white spot under her belly which qualifies her for Pinto (PtHA) registration papers as well.
Rhythm is nominated in both ASPC & AMHR Futurities -
- her new owner will have a really good shot of winning some of her purchase price back in prize money.
This filly can stay at Comferts free of charge until she is weaned and ready to go.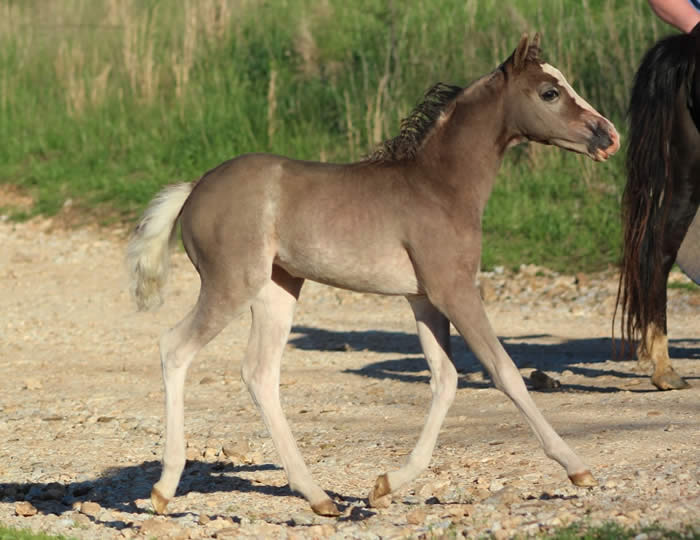 She will be up tp date on hoof care, deworming, and vaccinations.
She comes with a health certificate and current Coggins.
POTENTIAL UNLIMITED!
Buy this filly as your 2019 SHOW mare -
then drive her as a Senior Mare before adding her to your breeding program.
PRICED AT $3,500.00
This exclusive offering is brought to you by our 2018 Corporate Sponsor

Jill Comfert
COMFERT SHETLANDS
(870-688-8675
www.comfertshetlands.com
jcomfert@hotmail.com
Located in Harrison, Arkansas
(110918X) Ad updated 5/11/2018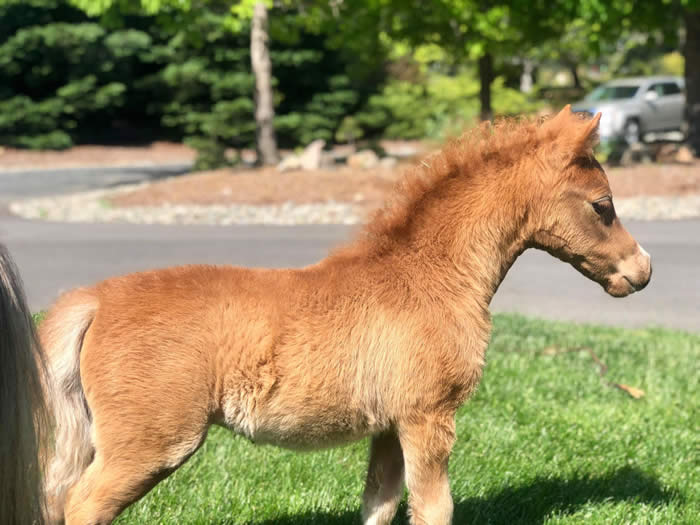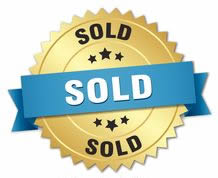 Ranchland Acres Havana
AMHA/AMHR Pending/Guaranteed 2018 Sorrel Mare
50% Shetland - Extreme SHOW Mare by Triple Registered Stallion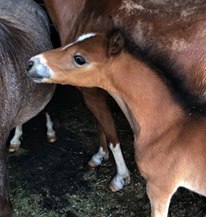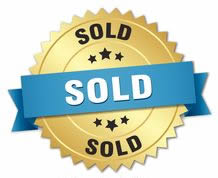 Carefree's Snap Shot
ASPC/AMHR 2018 Bay SHOW Mare
+++ CARRYING THE HOTTEST BLOODLINES IN THE INDUSTRY! +++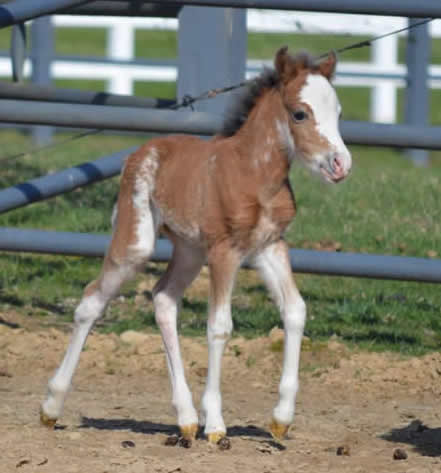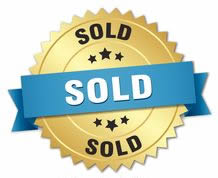 Carefree's Oh What A Night
ASPC/AMHR Shetland 2017 Bay Sabino Mare
SIRED BY AMHR NATIONAL GRAND CHAMPION SIRE
SOLD FROM THIS PAGE
Ranchland Acres Havana (May 2018)
Lucky Four Thunders Terrifica (December 2017)
Cobblecreek Impressive Adora (December 2017)
Hopkins Impassioned Image (December 2017)
Ravenwood National Shag Dance (November 2017)
SFM Royals Anticipation (November 2017) Headed to Connecticut
Stars Exotic Embers (November 2017)
Stars Perfexxion (October 2017) Congratulations to Karen Miller
First Knight Candy Kisses (September 2017)
Born In A Barns April Showers (August 2017)
Hopkins Moment Of Fire And Ice (August 2017)
Born In A Barns Clearwater Bey (August 2017)
Ozark Mtns Treasured Rain (August 2017)
First Knight Redneck Heiress (July 2017)
11 Acres 2017 Black Pinto Filly - Kismet (June 2017) Heading to the UK!
Portraits Snap Chat CC (June 2017
Carefree Oh What A Night (June 2017)