2021 Weanling Miniature Horse Fillies Mares For Sale

2021 Musser Farms Weanling ASPC/AMHR Mare

ASPC/AMHR (Pending Guaranteed) 2021 Bay SHOW Prospect Mare

Zee Jays Smokey Mountain Rain    x    Lilac Hills Keno C'est La Vie

Foaled 7/14/2021

With a pedigree THIS good, you KNOW this beauty is bound for greatness!

On her maternal side, you'll recognize many incredible Shetlands.

This bay beauty's dam, LILAC HILLS KENO C'EST LA VIE, is sired by the epic RHAPSODY'S MR MILLIONHEIR (HOF) aka "Keno".

Keno's winnings include:

2015 Unanimous Congress Grand Champion Classic Stallion Under
2015 Congress Senior Champion Classic Stallion Under
2015 Congress Champion 3 & 4 year old Classic Stallion Under
2014 Unanimous Congress Grand Champion Classic Stallion Under
2014 Congress Junior Champion Classic Stallion Under
2014 Congress Champion 2 Year old Classic Stallion Under
2014 Classic Under Pony of the Year




Keno is a full sibling to Congress & National GRAND Champion Rhapsodys Paris The Heiress.

Keno is the sire to multiple National and Congress GRAND CHAMPIONS.

This filly's sire is a tiny son of LELAND UNIQUE WAYLON, who is by Lee-Land Unique. He has plenty of KID LEE in his lineage as well.

WE LOVE THIS CROSS! THIS MARE WILL MAKE A NEAT SHOW MARE AND THEN A VALUED BROODMARE IN THE FUTURE.

PRICED AT $2,500.00

MUSSER FARMS

Rebecca Musser

rgmusser8@gmail.com

(717) 271-3924

Located in Lebanon, Pennsylvania

(031022X) Ad updated 9/8/2021

"Keno" - (below) Grandsire, owned by Lilac Hill Farm
Hopkins Surreal Chagall

(Chagall)

AMHA/AMHR Pending/Guaranteed 2021 Smokey Black Pinto SHOW Mare

FANCY SHOW PROSPECT WITH GRAND CHAMPION PEDIGREE

Hunterberry Hill Surreal Impression x Ravenwood Dominate the Ring

Foaled 5/01/2021

Chagall is a knockout filly and we cannot wait to see her in the show ring in 2022!

This pretty pinto is the real-deal.

Not only does she boast a pedigree of ROYALTY, Chagall is smart & showy and ultra correct.

After her show career, imagine the value this mare will have as a broodmare for your farm!

Don't miss out on this incredible filly for your own show string or purchase and leave her on mine - I won't mind!

Video available upon request.

Price: $7,500.00

 

DEBRA HOPKINS

HOPKINS HEAVENSENT MINIATURES

(443) 693-5169

debra@hopkinsheavensentminiatures.com

1089 Pond Neck Road
Earleville, MD 21919

Located in Earlville, Maryland

(022022x) ad updated 9/3/2021

Chagall's sire, National Champion son of World Supreme Champion "RIVENBURGHS JESS LET ME IMPRESS"
2021 NMotion " Ruler" x Silver Hawk Filly

AMHA/AMHR 2021 Registered FUTURITY NOMINATED Gray SHOW MARE

CONTACT MARKS INSURANCE AGENCY FOR ALL YOUR EQUINE INSURANCE NEEDS

Chandler Marks

NMOTION EQUESTRIAN LLC

chandlermmarks@gmail.com

(239)980-0272

Located in Ocala, Florida

The Marks Agency, Inc

Founded and focused from the customer's point of view of Equine Insurance needs.

Providing you with direct communication to a licensed insurance producer with continued customer support from application to renewals. We educate and provide proper tools for our clients to be prepared for the unexpected.

Providing Insurance while building relationships for #1 customer service!

The Marks Agency, Inc. founded by life long equine enthusiast Chandler M. Marks, is backed by the worlds leading providers for Equine Insurance needs – GREAT AMERICAN, with history dating back to 1872.
| | |
| --- | --- |
| Painted H Admiral x Firefly 2021 Show Prospect | |
Cocos Silver Bullet

(BB)

AMHA/AMHR Pending/Guaranteed 28" Silver Dapple Mare

PROJECTED TO MATURE UNDER 34"

Cocis Silver Lite x Candylands Memorized

Foaled 2/18/2021

This sweet doll is looking for a show home!

She'll be ready for her new home mid-July 2021 - and someone is going to be one LUCKY new owner!

"BB" is beautiful and correct with a wonderfully balanced body.

Her head is to-die-for - ultra tiny like a Miniature Arabian, with HUGE dark eyes.

Her neck is long and ties in high out of her shoulder (can you say future DRIVING prospect?!)

BB had been handled daily. She ties, leads, good with clippers and blow dryer too!

She is up to date on deworming and hoof trimming and ready to go once she is weaned.

A deposit will hold until weaning.

This could be your 2022 show horse deluxe - and then a future broodmare.

Consider her pedigree - her sire is COCIS SILVER LITE, - a multi champion stallion. His winnings include:

2019 TOP THREE GOLDEN AGE WESTERN COUNTRY PLEASURE DRIVING UNDER
2019 RESERVE CHAMPION AMHR NATIONAL STALLION WESTERN COUNTRY PLEASURE DRIVING UNDER
2019 TOP THREE WESTERN COUNTRY PLEASURE DRIVING OVER 32"-34"
2019 RESERVE CHAMPION AMHR NATIONAL 3-4 YEAR OLD WESTERN COUNTRY PLEASURE DRIVING UNDER
2019 TOP SIX GENTLEMEN WESTERN COUNTRY PLEASURE DRIVING UNDER
2019 TOP FIVE AMHR NATIONAL AGED STALLION 3 & OLDER OVER 32"-34"
2019 TOP FOUR AMHR NATIONAL MODEL STALLION 2 & OLDER 34" & UNDER
2019 TOP NINE AMHR NATIONAL YOUTH WESTERN COUNTRY PLEASURE DRIVING 32"-34"
2017 WORLD RESERVE CHAMPION AMATEUR JUNIOR STALLION LEVEL 1 OVER 30"-33"
2017 TOP 5 WORLD 2 YEAR OLD STALLION OVER 31"-33"
2017 TOP 6 NATIONAL MODEL STALLION 2 & OLDER-UNDER
2017 TOP 6 NATIONAL 2 YEAR OLD STALLION 33" & UNDER
2017 TOP 5 NATIONAL SOLID COLOR STALLION & GELDING 34" & UNDER


Silver Lite is a son of World/National GRAND CHAMPION producing Triple Registered stallion ALOHA ACRES/GRAHAMS LITTLE SKY LITE.

THIS PRETTY FILLY IS THE PERFECT LITTLE PACKAGE!

SHOW HER THEN ADD HER TO YOUR BREEDING PROGRAM TO PRODUCE BEAUTIFUL, SMALL SHETLAND BLEND MINIATURES!

OFFERED AT $3,000.00

Located in Temecula, California

(122021X) Ad updated 9/15/2021

Sire - Champion son of SKY LITE

Dam: Candylands Memorized

Colleen Cayton

COCOS MINIS

www.cocosminis.com

(951) 553-1509

pcayton2000@yahoo.com
Located in Waxhaw, North Carolina

(102020NX) Ad updated 8/26/2021

2021 Weanling AMHR Eligible Mare

MJ1 x Aloha Acres Affaire In The Lite

Foaled 3/30/2021

Fancy little show prospect for your consideration!

Can be purchased with her dam at a special price!

SEE CONTACT INFO BELOW

LOGANS LANE TRAINING CENTER

KIRBY JONES

Karen Rudolph (Agent)

karen@minihorsesales.com

(617) 320-3313 (text only please!)
MRS Trou Lee Something Remarkable

(Sky)

ASPC (Pending) 2021 Bay Shetland SHOW PROSPECT Mare

RHA Trou Lee Toddy x EWS Chips Hot Air Balloon (HOF)

Foaled 3/09/2021

WILL BE WEANED AND READY TO GO THIS SUMMER!

A SMALL NON REFUNDABLE DEPOSIT WILL HOLD HER FOR YOU!

This bay beauty is ALL THAT and MORE!

She's a show horse deluxe and future broodmare extraordinaire wrapped up in a beautiful bay package.

Sky's dam is an accomplished show mare with multiple titles, including ASPC CLASSIC PONY OF THE YEAR, ASPC Hall of Fame and multi CONGRESS Championships to her name.

Sky's sire, RHA Trou Lee Toddy is a direct son of multi National and Congress Champion RHA UNIQUE TROUBADOUR.

We are totally smitten with her huge doe eyes and sculptured Arabian type head

The future is bright for this amazing little Shetland!

A DEPOSIT WILL HOLD HER UNTIL WEANING TIME -

ACT FAST BEFORE WE CHANGE OUR MINDS!

PRICED AT $2,500.00

MRS FARM

Rebecca Calkins

rebecca.e.calkins@gmail.com

(307) 272-4711

Currently in Cheyenne Wyoming

Will be located in Leavenworth, Kansas at weaning time

(092621X) Ad updated 9/13/2021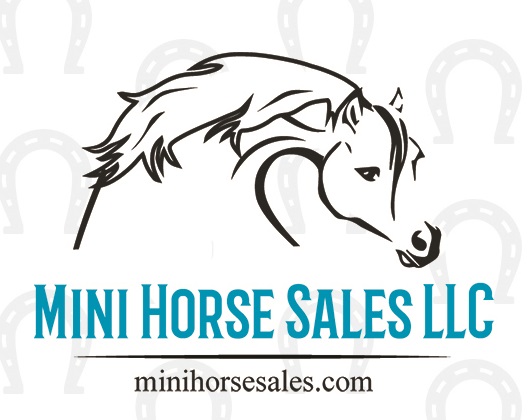 SOLD FROM THIS PAGE
NMotion Ruler x Silver Hawk 2021 Filly (August 2021)
PHR Admiral/Firefly 2021 Filly (July 2021)
JA Miniatures Scout Light (October 2020)
Hopkins PC Cleopatra (October 2020)
CMC My Fair Lady (September 2020)
Larsons Sweet Archadia Impression (September 2020)
Hopkins Surreal Monet (July 2020)
Pedda Jeans Outta Sight (May2020)
PeddaJeans California Dreamin (December 2019)
RFKs Sweetest Reba (December 2019)
Hills Rowdy Rhonda (December 2019)
2019 Show Mare By Billy Idol/Dream Girl (November 2019)
NMotion In Your Dreams (November 2019)
Ericas Knock Three Times (October 2019)
Playtime Geneses Tiny Toni (October 2019)
Born In A Barns Wait For It (October 2019)
Sunny Side Jess E Fancy To A Te (October 2019)
Sunny Side CandyBoys Bey Music (September 2019)
Ranchlands Star Of The Show (August 2019)
Ranchland Acres Mi Amira (July 2019)
Ericas Admirals Sweet Surprise (June 2019)
LM Idols Aurora Hawk (June 2019)
PHR 2019 Jesse James/GoGo Boots Weanling Filly (June 2019)
Carefree's Pin Up Girl (May 2019)
2018 AMHA/AMHR CB x Catalina LM Mare (September 2018)
Born In A Barns Broadway Babe (September 2018)
Born In A Barns Rebel With A Cause (September 2018)
Ravenwood Top Secret (August 2018)
CoCos Picture Perfect Memory (August 2018)
Comferts Night Rhythm (August 2018)
Ranchland Acres Havana (May 2018)
Lucky Four Thunders Terrifica (December 2017)
Cobblecreek Impressive Adora (December 2017)
Hopkins Impassioned Image (December 2017)
Ravenwood National Shag Dance (November 2017)
SFM Royals Anticipation (November 2017) Headed to Connecticut
Stars Exotic Embers (November 2017)
Stars Perfexxion (October 2017) Congratulations to Karen Miller
First Knight Candy Kisses (September 2017)
Born In A Barns April Showers (August 2017)
Hopkins Moment Of Fire And Ice (August 2017)
Born In A Barns Clearwater Bey (August 2017)
Ozark Mtns Treasured Rain (August 2017)
First Knight Redneck Heiress (July 2017)
11 Acres 2017 Black Pinto Filly - Kismet (June 2017) Heading to the UK!
Portraits Snap Chat CC (June 2017
Carefree Oh What A Night (June 2017)