Miniature Geldings priced at $950.00 or less
The Miniatures on this page are looking for good homes. Prices are very affordable - and suitable for great 4H homes or a pet home situation - some may even be free to approved homes with references!
Limited in budget, but not limited in the amount of LOVE you can give? Check out the horses in this album - priced at $900.00 or less. Many of the sellers will donate a part of the proceeds of the sale to a Mini Horse Rescue of their choice. Horses are available to loving, forever homes - ideal for 4Hers, companion horses or someone just looking for a wonderful "pet" mini. Please check back often!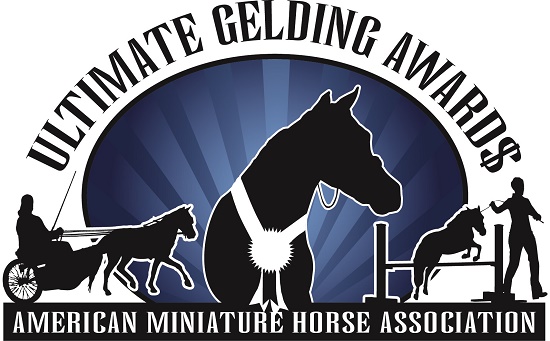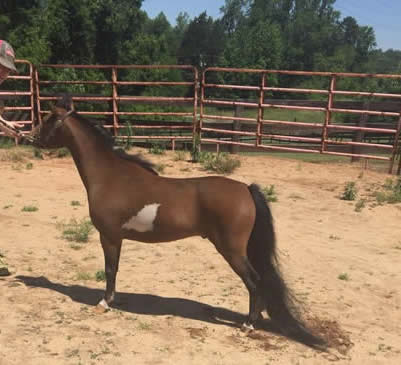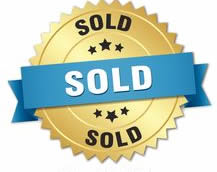 Dayspring Heritage Spirit
AMHA/AMHR 2012 33" Bay Pinto Gelding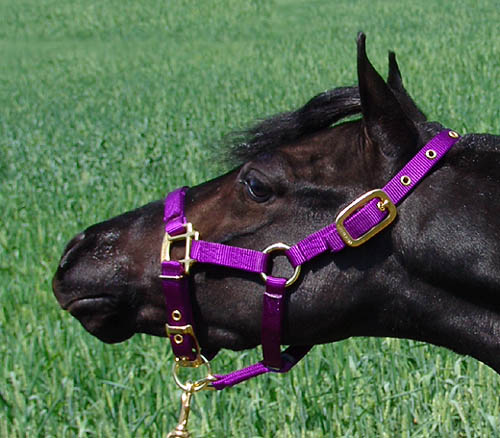 #JW200 Economy Non-adjustable Nylon Halter
3/4" 2-ply nylon, eyelet holes are burned to prevent fraying, no color choice. 
Well made Amish basic halter. (similar to photo but NOT adjustable noseband)
AMISH MADE in the USA.
Size is based on height at withers:
Small (27" - 29" horse)
Average (30" - 32" horse)
Large (33" - 35" horse)
Pony (36+ pony)
ONLY $10.00!

24/7 Call Toll Free 1-888-775-6446
VISIT OUR PRODUCTS PAGES FOR MANY MORE UNIQUE MINIATURE HORSE CLOTHING AND SUPPLIES
SOLD FROM THIS PAGE
Scott Creek Monarch Aplozz (January 2017)
Crystal Ridge Beau Jolais (October 2016)
Dunrobins Morning Revely (January 2016)
Reflections Tie Breaker (April 2015)
Designer Creations Super Moon (April 2015)
MWMs Mr Bs Moving Machine (February 2015)
Mini Makers Freedoms Tribute (January 2015)
Coolest Undercover Cowboy (August 2014)
Evergreens Lane Ringo (July 2014)
OceansEast Nautica By Design (June 2014)
SFM Scouts Undisputed Hawk (October 2013)
LR Idols Hawk Hollister (August 2013)
Brookhavens Domineer (August 2013)
Mazzie (June 2013)
ASW Buckin Irresistible (May 2013)
Sequoia Mimes Maserati LTD Edition (May 2013)
Ranch Of The Willows Jesse James (March 2013)
Sam (October 2012)
Ballad (December 2012)
Style (December 2012)