ASPC & ASPC/AMHR Shetland Geldings For Sale

Modern Candyman's Justify
(Justify)
ASPC Shetland 40" Classic Chestnut Overo w/Flaxen Mane Gelding
++ AMAZING UPPER LEVEL DRIVEN DRESSAGE PONY PROSPECT! ++
Modern Gold's Candyman x Rhapsody's Kiss Me Kate
Foaled 5/26/2018
"Justify" has a pedigree that speaks for itself.
His lineage reads like a "who's-who in the Shetland world, right on his papers!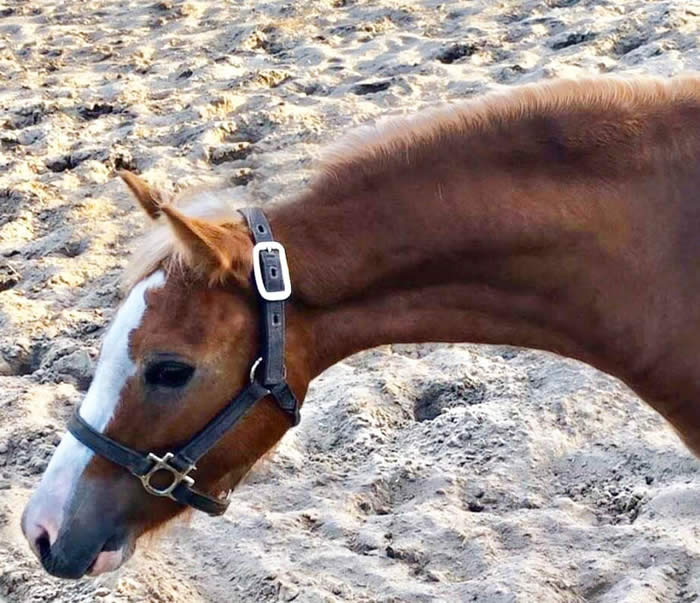 Justify measures around 40" and should mature as an "Under Classic" Shetland.
What an A-MAZING prospect as a upper level Driven Dressage pony, CDE horse or a winning Halter horse.
He has enough leg white to qualify him to be registered PtHA (Pinto) where he should excel as a show horse.
Justify has some "spice" and would be ideal for an experienced amateur or older, seasoned youth exhibitor.
He is NOT being sold as a riding pony so pleasure don't inquire if that's what you are searching for.
Justify is up to date on vaccinations, hoof care and deworming.
He's healthy & sound and ready to get to work!
$1,200.00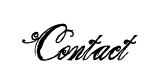 Samantha Clark Johnson
WINTER PONY FARM
fhhasecretary@live.com
(352) 585-1482
Located in Florida
(040121X) 09/23/2020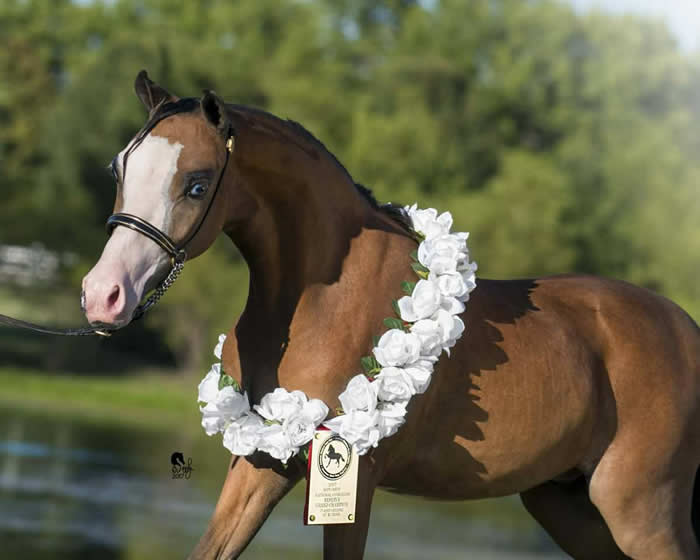 Strasslein Builders The Joker
(Joker)
ASPC Shetland 2016 42" Bay SHOW Gelding
ASPC CONGRESS RESERVE GRAND CHAMPION CLASSIC GELDING
Wa-Full Unique Bob The Builder x Jazzy Blues
Foaled 4/19/2016

2017 ASPC CONGRESS CHAMPION GELDING
2017 ASPC CONGRESS RESERVE GRAND CHAMPION CLASSIC GELDING
2018 ASPC CONGRESS CHAMPION 2 YEAR OLD GELDING
2019 ASPC ALL STAR CHAMPION CLASSIC AMATEUR HALTER GELDING 42-46"


SUPER GELDING ALERT!
Bright bay with four high white socks and a blaze!
Get out in the show ring and have some FUN with this boy!

He's a been there-done that and still has TONS of show left in him!
At 42" tall, Joker is an ideal size to excel as a S+CDE prospect or wonderful Open/4H/youth/amateur All-Around prospect.
He's absolutely a stunning horse to look at - Joker has brilliant facial markings and mesmerising eyes.
OFFERED AT $1,000.00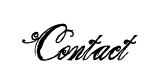 PINEY PONY ACRES
Michele Brauning
(410) 422-3387
j.brauning@mchsi.com
Located in Berlin, Maryland
(091220X) Ad updated 5/25/2020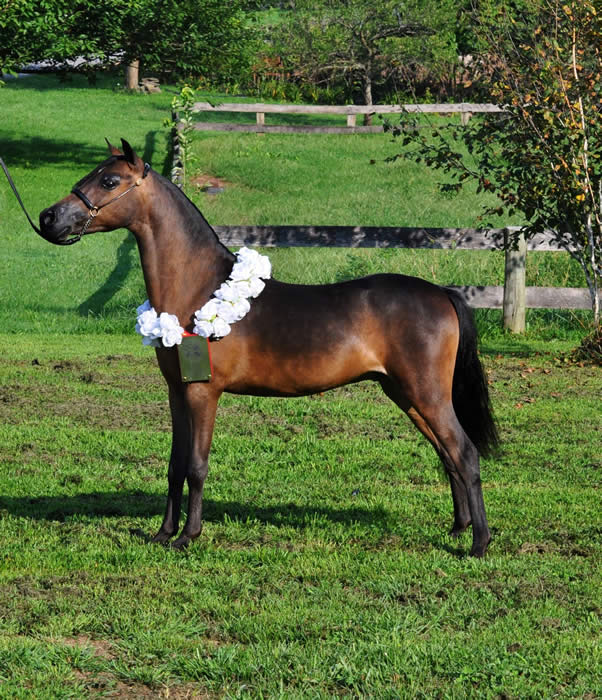 RHA Mister King Cobra (HOF)
(Cobra)
ASPC Shetland Bay SHOW Gelding
2019 CLASSIC HALTER PONY OF THE YEAR/SHETLAND CONGRESS CHAMPION
B&L's Rock "E" Mr Morgan (HOF) x RHA Jets Black Mamba
Foaled 4/21/2017
This incredible gelding has won BIG TIME.
His winnings include:
2019 ASPC CLASSIC HALTER PONY OF THE YEAR
2019 ASPC HALL OF FAME
2018 RESERVE GRAND CHAMPION CLASSIC GELDING
2018 ASPC CONGRESS JUNIOR CHAMPION CLASSIC GELDING
2018 APSC CONGRESS CHAMPION YEARLING CLASSIC GELDING
Cobra is a very good boy -
- easy to work with and gets along well with other horses.
He's the ultimate halter horse and also shows talent as a wonderful Western Pleasure Driving horse.
The new owner of this boy will go far!
Cobra is a push button halter horse and destined to be a fantastic all-around candidate.
PRICED LOW TO GET HIM IN A PERFECT HOME FAST!
$1,500.00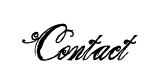 Linda Kint
EAGLES NEST HORSE CORRAL
eaglesnesthorsecorral.com
(717)953-4636
Located in Mifflintown, PA
(120420X) Ad updated 5/25/2020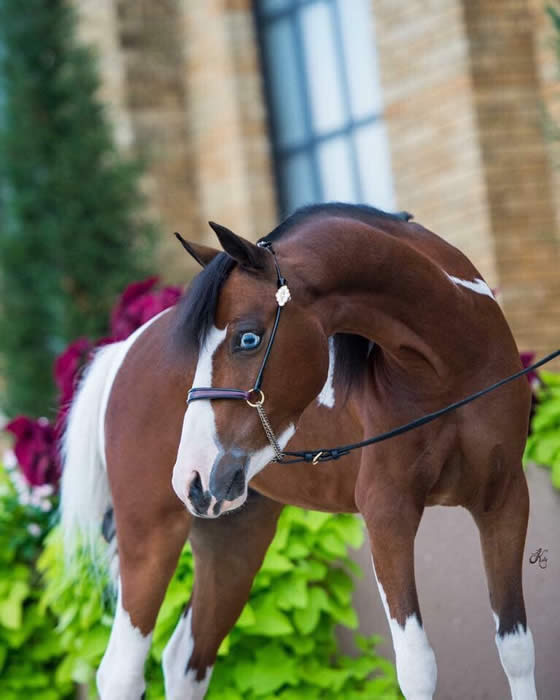 Bandidos Budweiser
(Clyde)
ASPC/AMHR 2014 Bay Pinto DRIVING Gelding
ASPC CONGRESS GRAND CHAMPION FOUNDATION ROADSTER STAKE
ASPC CONGRESS YOUTH ROADSTER CHAMPION
Bandidos Run N Gun x Sonara's Hyacinth Bookay
Foaled 5/04/2014
NO NEED TO PUT TIME & TRAINING INTO THIS ONE - HE'S A BEEN THERE - DONE THAT WINNING DRIVING HORSE!
Clyde is not only BEAUTIFUL - he's talented too!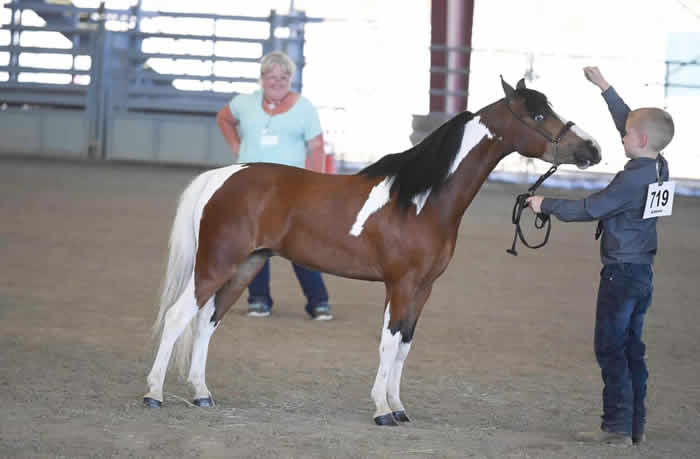 He has excellent ground manners and is an easy keeper.
Clyde is super showy in harness - and loves his job.
He was well started in harness by Strachen Edwards and has had a full year of training at Wingate Training Center with Casey Campbell.
2019 was a GRAND year for Clyde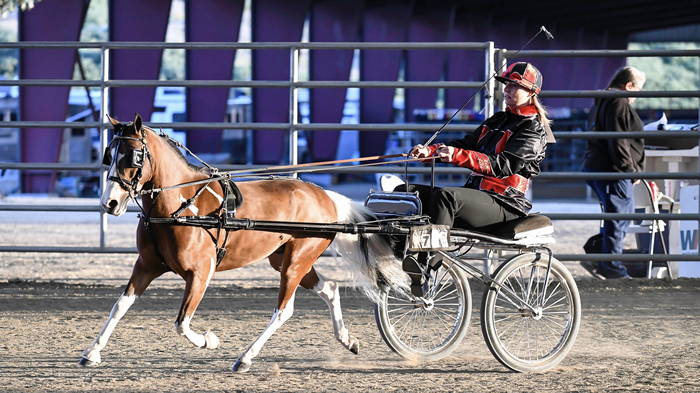 Clyde was the Congress GRAND in Roadster and AMHR National Top 3 in Roadster Stakes 36" - 38" and Reserve National Champion Amateur Roadster.
Clyde has multiple AMHR All-Star awards in 2018.
THIS GELDING IS A BLAST!
OFFERED AT $3,500.00
SERIOUS INQUIRIES ONLY PLEASE!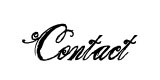 ERIN HENSON
RANCHLAND ACRES
(530) 917-4636
ranchlandacres.com
e.erin@sbcglobal.net
Located in Redding California
(061520NX) Ad updated 12/7/2019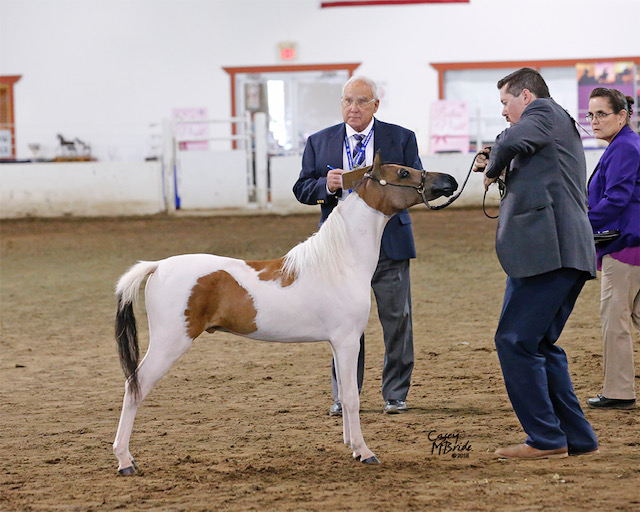 Triple Stars Unique Little Man
(Max)
ASPC Shetland 39.5" 2017 Bay Pinto Gelding
2018 CONGRESS CHAMPION FOUNDATION - UNDER AS A YEARLING
Wa-Full Unique Tom The Builder "Legend" x Wauk-A-Way Dreamy Eyed Girl
Foaled 3/24/2017
CURRENTLY MEASURES 39.5" AS A SHETLAND (WITHER MEASUREMENT)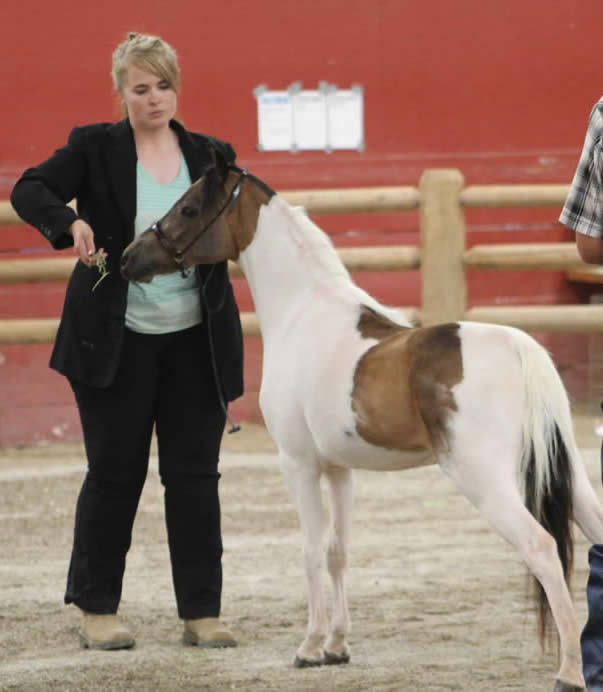 This FANCY boy could be your next all-around competitor!
Max is very correct and super easy to get into show condition.
He's heading to ASPC CONGRESS soon and his new owners can bring him home from there.
This gelding is already an ASPC Congress Champion, winning the 2018 Foundation Under Junior Championship.
He's the ideal horse for an ambitious amateur or teen -
- he can win at halter and go on to compete in the performance division.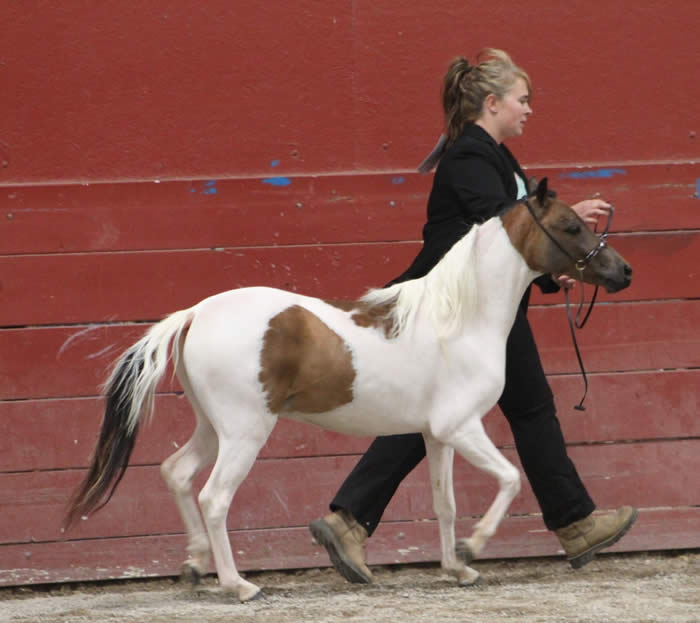 He has pretty movement and shows talent for DRIVING.
Max is green but good minded.
UP TO DATE ON COGGINS & VACCINATIONS
PRICED RIGHT AT $1,500.00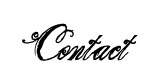 Rebecca Calkins
MRS STABLES
rebecca.e.calkins@gmail.com
(307) 272-4711
Located in Cheyenne, Wyoming
(010220X) Ad updated 11/13/2019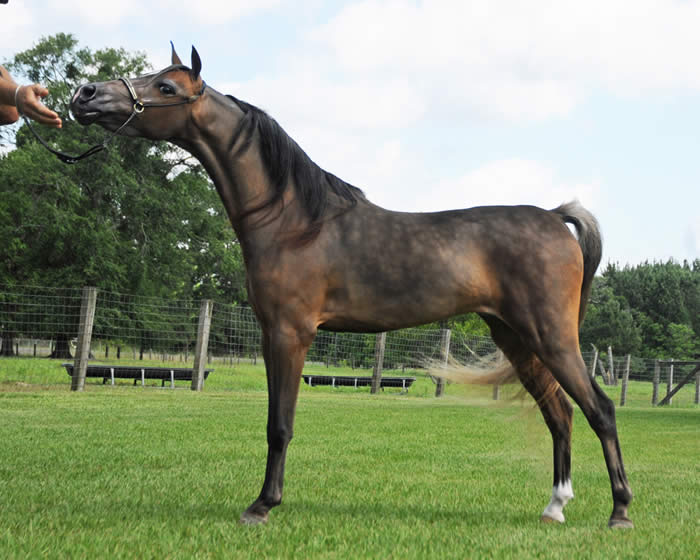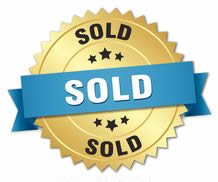 Stars Revelations
ASPC 2016 CONGRESS CHAMPION BAY GELDING
CONGRESS RES GRAND CHAMPION - OPEN HALTER, OVER - GELDINGS 2018
WANTED! YOUR SHETLAND GELDING TO LIST ON THIS PAGE!
Sold from this page:
RHA Unique Dynomite OK (November 2019)
Stars Revelations (July 2019) Congratulations to Katie Wilkins!
Strasselien The Builders Joker (April 2019)
Zephyr Woods The Fast & The Freaky (February 2018)
Ericas Trotters Kamikaz E (2018)
Michigan's Mud Slide (February 2017)
Vermilyea Farms Hershey's Frappuccino HOF (January 2016)
SMHC's Night Of Fame (November 2015)
Rhapsody's Noble Heir (February 2015)
Erica's Pharoah's Blurred Lines (September 2014)
Erica's Pharoah's Red Hot (September 2014)
AWF Aristocrats Classic Rock (February 2014)
Erica's Pharoah's Kemosiri