Miniature Horses Wanted & Homes Wanted For Minis

Friendly Gelding Wanted
PLEASE READ ENTIRE AD BEFORE RESPONDING!
IN SEARCH OF a smaller, young Miniature Horse Gelding as a PET on a lovely farm in Chester Country, PA
Buyer is willing to ship but prefers horse on the EAST COAST.
Color needs to be pale palomino, silver buckskin or silver dapple
BLUE EYES A PLUS!
Buyer prefers a gelding or colt (to be gelded) but would consider and exceptional, friendly mare.
TOTAL budget, including SHIPPING (and castration if needed) is $2,000.00
PLEASE HAVE CURRENT PHOTOS AND VIDEOS AVAILABLE.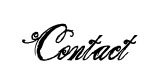 Send info to:
Bettina Murray
DARK HORSE FARM
(484) 300-0360
bettina@workhorseinstall.com
AD POSTED 5/5/2020
ISO Experienced Driving Miniature Horse
PLEASE READ ENTIRE AD BEFORE RESPONDING
Looking to purchase a Miniature Horse experienced with driving. Must be tolerant of occasional handling by well monitored childen.
Horse should be well built, healthy and sound.
Pedigree and in-hand showing record is of little priority.
Buyer located in Connecticut
EMAIL HORSE INFORMATION, PHOTOS AND VIDEO TO ELIZA!
Total budget for perfect horse is $3,000.00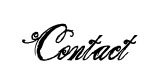 Eliza Hedegaard
liza.hedegaard@gmail.com
Breeding Stallion Wanted
Searching for a BLACK BASED LWO (lethal White Overo) and/or Homozygous PINTO Stallion.
Show quality and correct.
Mature to 31" or UNDER.
Must have a nice temperament - easy to work with and catch etc.
Buyer located in Missouri - willing to transport for the "right" stallion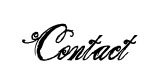 playtimeminis@gmail.com
(417) 505-8622
World Show Quality Mare 0r Stallion Wanted
Searching for an AMHA/AMHR registered Mare of Stallion
Height: Mature 30" or smaller (DID NOT MESSAGE WITH TALLER PROSPECTS!)
Any Color
Age: Yearling to 5 year old
Excellent budget for the perfect candidate!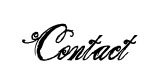 DM karen@minihorsesales.com for info
Price commensurate with quality
Gelding - Wanted
Searching for an AMHR Gelding
Height: 34" to 37"
Solid Color
GELDING
Age: 4 to 15 Years
Stock Halter Type
Trained for Obstacle and Western Pleasure Driving
Prefer a horse that has not been ridden
Buyer located in Michigan
+++ BUYER FOUND THE PERFECT HORSE! +++
Price commensurate with amount of training and quality of gelding
Florida peeps!

I have a client in need of a companion Mini for a lonely mare!
Quiet gelding ideal!
Budget $1,000.00 or less
Great home!
UPDATE - PERFECT HORSE FOUND!