Driving Carts and Supplies for Miniature Horses & Ponies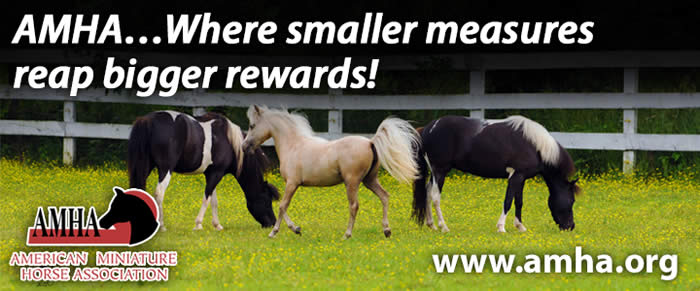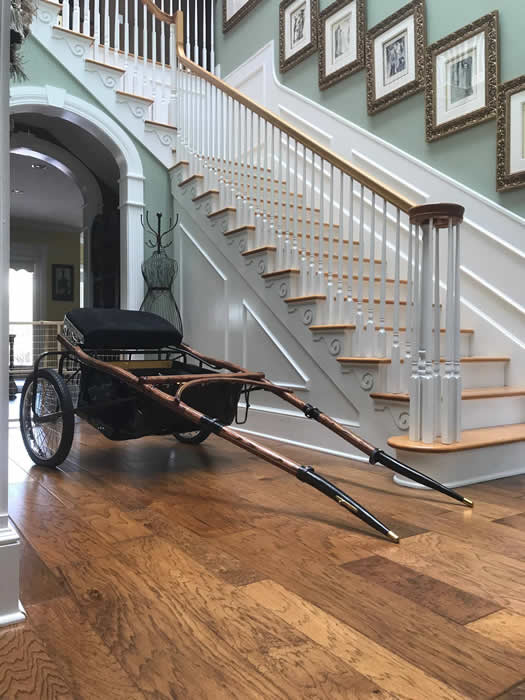 Jerald Show Cart - Pristine!
Closed Wheel Miniature Size A SHOW Cart
Comes with Jerald Cover
Less than 6 drives in this cart!
Cart is like NEW
49" Shafts - velvet seat - every upgrade!
Sells with cover (Valued at $400.00!)
Lovely stained wood shafts
Check out the details and contact owner for more photos.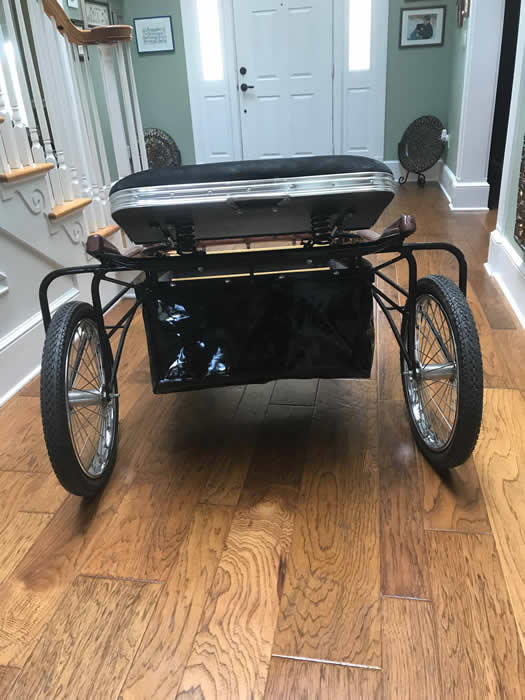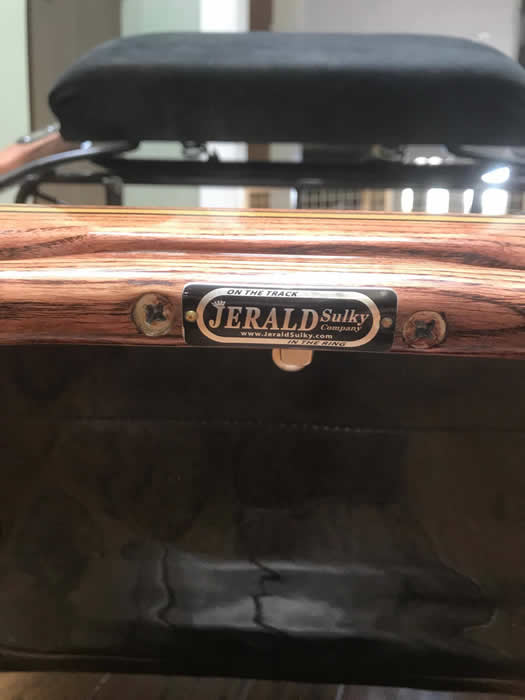 This cart sells new for over $3,000.00 with cover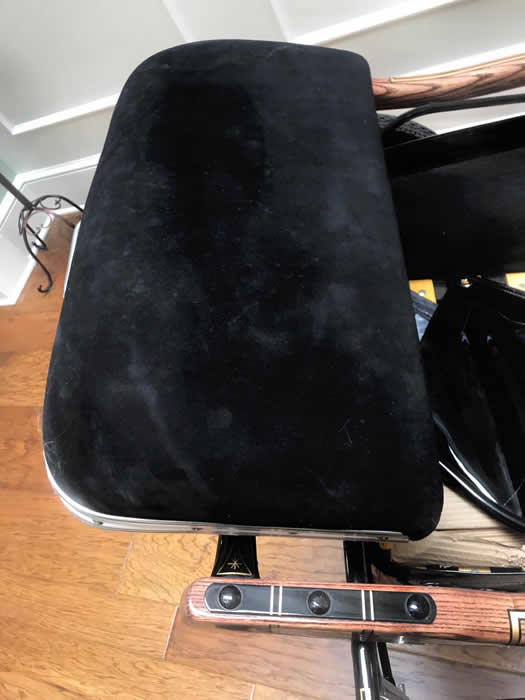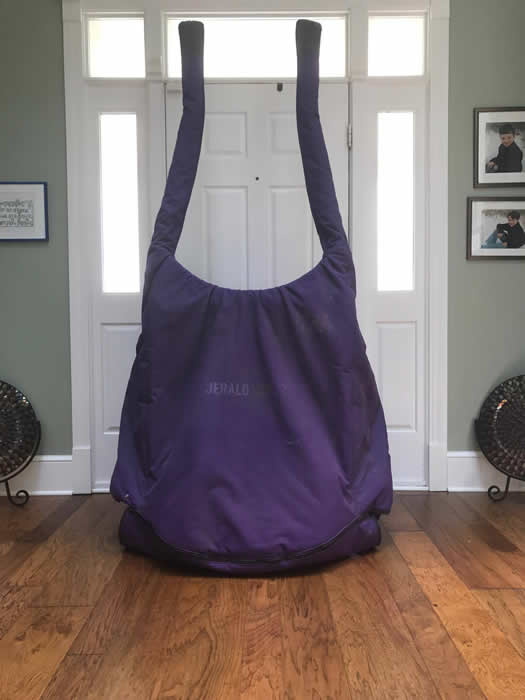 OFFERED WITH FREE SHIPPING TO NATIONALS FOR $2,250.00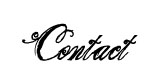 Dianna Peffly
11 Acres Ranch
chasenstone@tampabay.rr.com
Located in Florida
Can be transported to AMHR Nationals in Tulsa in September
(817) Ad updated 7/21/2017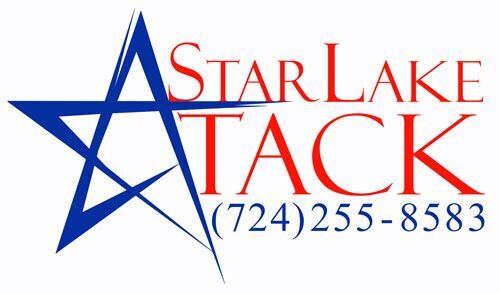 Leather Driving Harness and Easy Entry Combo
This is the perfect starter harness and cart. Great for show, training or just having fun. Amish made with the finest quality leather. Complete harness with bridle that converts easily from sidecheck to overcheck, bit, 2 tone reins, backsaddle, breastcollar and traces. Comes with breeching. The blinds and backsaddle have patent leather for an added finish. Choice of brass or chrome hardware.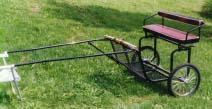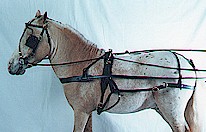 All metal cart with 48" shafts, heavy-duty 20" wheels, and vinyl bench seat for 1 or 2 people. Great training cart. UPS shippable.
CLICK ON LINKS ABOVE TO VIEW OUR SPONSORS WEBSITE PRODUCTS
Items below are offered by some of our site sponsors. To purchase any product, click on the link provided in the ad to go directly to the vendor's website.
#MWCDE - CDE Show Harness by Mose Miller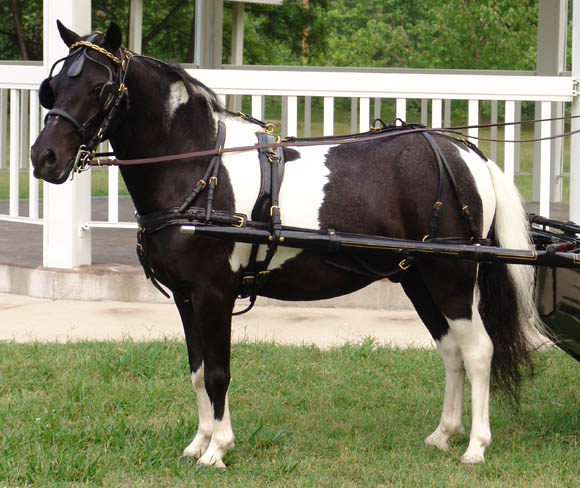 Mose Miller and Dr. Pam combined their talents and designed the most gorgeous harness on the market.
It is not only beautiful but extremely functional.
It can be used in the show ring or at combined driving events.
Every part of this harness is accentuated with black patent leather for the "WOW" look.
Link browband with leather tear drop, rounded blinders, dual check, Caveson, false martingale, fitted V breast collar with buckle in traces, double wither straps, rein guides, padded back saddle with deep gusset, French tugs, double breeching straps.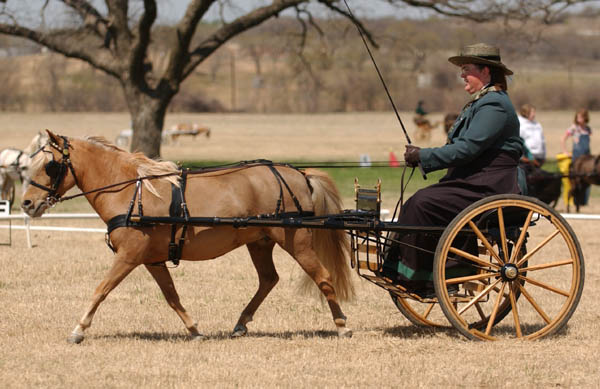 Each harness is made to your specifications and will take 3-4 weeks.
Brass or Chrome hardware.
Mini  $ 1,495.00    now only $1,295.00
Pony $ 1,695.00   now only $1,495.00
Leather Harness - Simply the Best
All of our leather harnesses are handcrafted in the USA by Mose Miller.
Only first quality leather and craftsmanship is used.
All harnesses come complete with a bit and are ready to use.
We stock our harnesses !
Please give us the following measurements when ordering:
1.) Height at withers,
2.) Center of chest to center of tail,
3.) Girth, & 4.) Bridle (corner of mouth over poll to opposite corner of mouth.)
Click on logo for link & ordering info.

24/7 Call Toll Free 1-888-775-6446
Supplier of Fine Equine Products, Veterinary Supplies and Exclusive Gifts made especially for Miniature Horses, Donkeys, Ponies, and their owners.
Ozark Mountain knows horses, and their owners. We welcome the opportunity to serve you.
Before we found out about the special nature of miniatures, we knew horses. After we found about miniatures, we became your number one source for miniature supplies! We leveraged our knowledge and contacts in the horse industry to provide you with the largest and BEST selection of products for miniatures that you will find. Period.
Value at a reasonable price. American made - unless there's just no other way. That's the Ozark Mountain way.
Call us! 24 hrs a day!
Special questions, call 7am - 4 pm CST Monday thru Friday.
We've been in the Miniature Horse Tack business now for over 11 years, and you can be assured, our business is to serve the miniature horse owner! We guarantee our products and our service.
We own miniatures, our phone service owns miniatures, our friends own miniatures. Call us and you will KNOW, that we own miniatures.
We invite you to look around our website.
We are your One Stop Shopping source for Miniature products and information.

Miniature Show/Pleasure Harness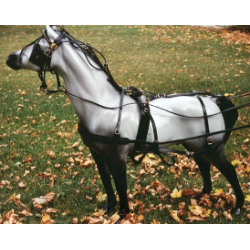 Beautifully hand-crafted in the USA, our harness leather is top-grade, with patent-leather blinders and back saddle. Would be appropriate for show ring or everyday. Complete with breeching. Black with chrome or brass fittings.
Sizes: Mini A, Mini B, Small Pony
Product Code: 1011MA
Price: $319.00
Offered by Griffinbrook.com
Click on logo to visit store!

Driving Harnesses & Supplies offered by Ozark Tack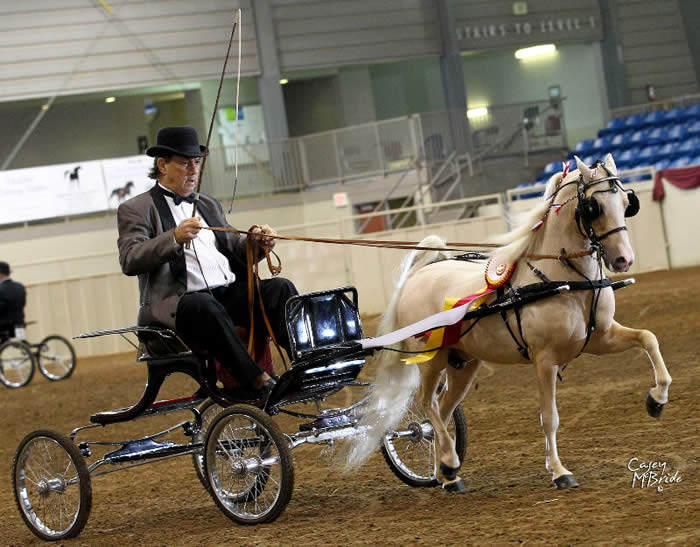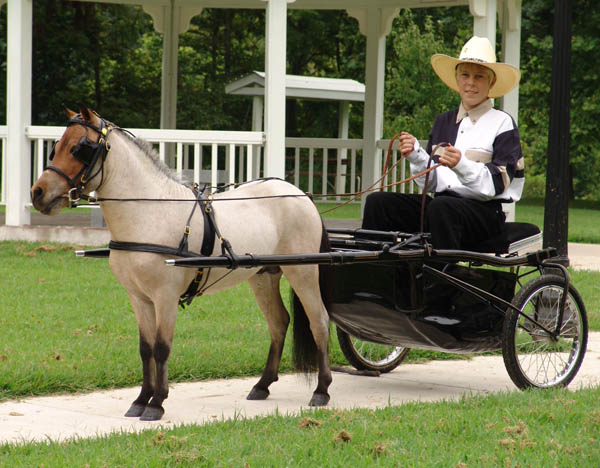 Miniature Horse Leather Harnesses

by Mose Miller  First Quality, Amish made. Great fit, awesome detail, with lots of Adjustment.
From Fancy rolled leather pony harnesses to CDE, Pleasure and Western harnesses, OZARK has you covered. Expert advice - let them help you find the perfect harness for your horse & your needs!
CLICK ON OZARK LOGO TO ORDER:
\

Miniature Show Cart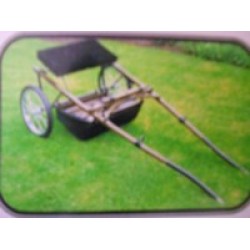 Lightweight, affordable show cart for minis and small ponies. US made. It comes with a black vinyl boot (not shown). Black vinyl seat. Small back rails are available as well. This cart, like all of our carts can be customized with wire or wooden wheels, different finishes and paint, pin striping, seat materials and more.
To view the finishes by name visit the Minwax website.
All our carts come with a choice of no-flat rubber tires, pneumatics or wood. Seat back options include fixed upright back or fold-down back.
All carts are special order, please allow 10-12 weeks for delivery on non-stock items, colors and seat materials
As with all our carts, customization can be done, just contact us for pricing and options available!
 See additional images for the fold-down seat.
Pricing is local pick up only but contact us for shipping prices, include your zip code in the e-mail.
Product Code: 35
Price: $995.00
Offered by Griffinbrook.com
Click on logo to visit store!

Would YOU like to list YOUR items on our Driving Equipment/Supplies pages?
Need to sell a cart - you can list one for just $25.00! Most carts have sold in less than 2 weeks if they are priced right.
You can list your harness, driving aids & products and anything driving related on this page - each item is $15.00 to list (except carts) and tack shops are welcome to list products with links to their website to purchase.
Anything Mini-horse related - as long as it is clean and in safe working order is eligible.
Check your tack room and make a little extra CASH for show season!
We have sold show carts, many show and work harnesses, show halters, horse blankets, sheets, hoods & much more!
Contact me! karen@minihorsesales.com for any additional info