Stallions Standing at Stud ~ 2018 Breeding Season

NOT FOR SALE! THESE FINE STALLIONS ARE STANDING AT STUD TO APPROVED MARES!
STANDING AT STUD IN PENNSYLVANIA
SMHC's Bo Dacious
ASPC/AMHR 35" 2013 Black Pinto Stallion
HOMOZYGOUS FOR PINTO & BLACK - LWO- NEGATIVE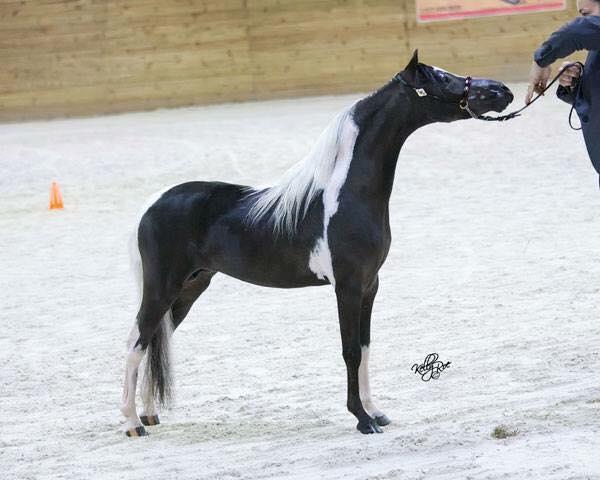 SMHC's Excelsior x SMHC's Freedom's Dazzle Me
 Bo is the dream horse that you have been searching for all these years!
AND NOW YOU CAN BREED YOUR FINE MARE TO HIM!
He is a perfect blend of style, elegance, presence, ideal conformation, and overall balance.  
He comes from a very consistent line of Champion producers and produced some incredible show prospects for DVM Farms.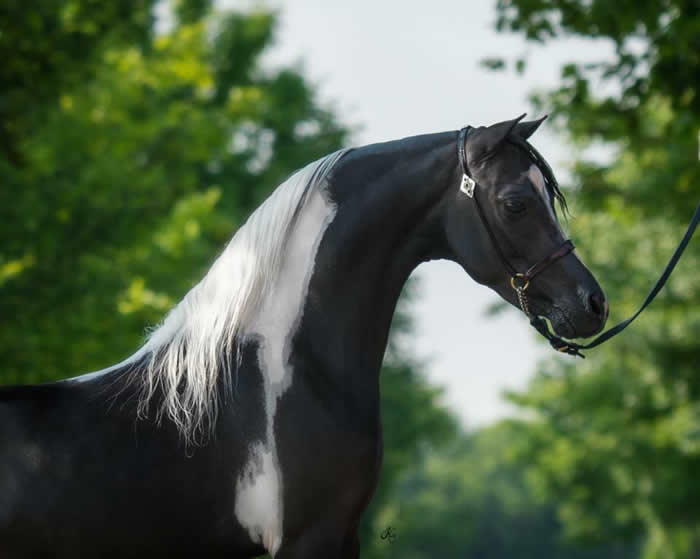 Pictured below are some examples of the quality offspring Bo has produced so far.
Bred by SMHC, this exceptional stallion is the ideal of what a miniature horse should look like.

Bo just tested HOMOZYGOUS for TOBIANO and HOMOZYGOUS for BLACK and LWO negative.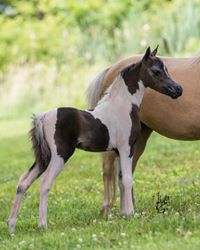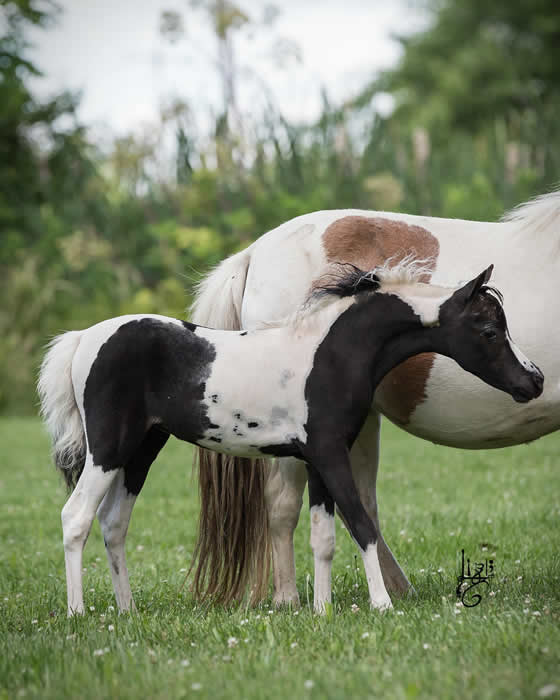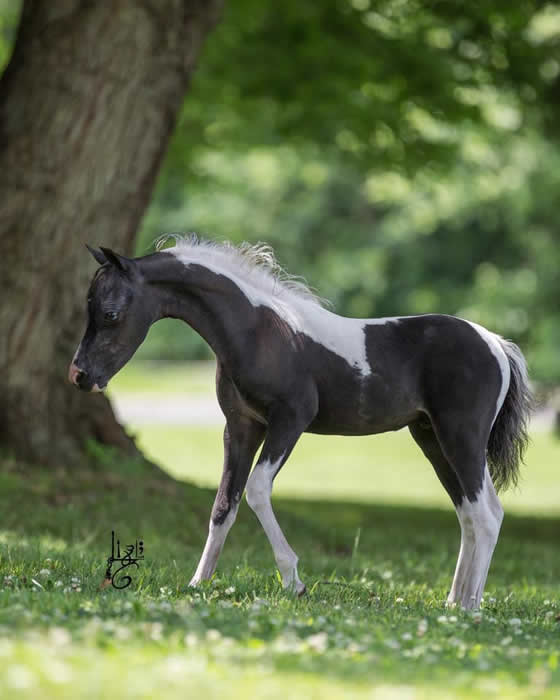 (Three of Bo's 2017 DVM foals)
STANDING AT STUD TO APPROVED MARES
PLEASE INQUIRE FOR STUD FEE

Welcome to Diva Valley Miniature Horse Farm !

We started raising Miniature Horses in 1980 as Jones' Mini-Whinnies but have now converted to Diva Valley Miniature Horse Farm as we have changed our breeding program to accommodate the ever increasing competition in the AMHA and AMHR. DVM Farms is owned by Nicole and Boomer Pearsall and is located in western Pennsylvania just off I-80 just a few yards over the OH/PA border about an hour north of Pittsburgh and an hour east of Akron, OH.  Nicole and Boomer also own
Penn-Ohio Veterinary Services
which is also located at their residence in West Middlesex which requires a lot of their attention; however, with the help of Nicole's amazing mother, Elaine Buchanan, the horses are well-taken care of and spoiled !  Our horses boast many of the top bloodlines that are winning in the show ring today such as Graham's Ragtime, First Knights Billy Idol, Champion Farms Nighthawk, and Buckeye WCF Leeland Royal Grand; but, at the same time are deeply rooted in bloodlines that have stood the test of time such as FWF Little Blue Boy, Boogerman, Rowdy, Sid's Rebel, FWF Little Wardance, and Gold Melody Boy.  Our horses hold many AMHA and AMHR National titles and also Hall of Fame titles.  Now after 35 + years of raising miniatures, we are very proud of what we are producing.  We have sold minis to many different countries and enjoyed meeting people from all over the World.  Please feel free to call or stop by our farm to see what we have to offer!
Nicole & Boomer Pearsall
5 Jimro Road West Middlesex, PA  16159
(412)527-0358  (call or text)

dvmfarms@hotmail.com
Located in Pennsylvania
(2142019x) Ad updated 2/14/2018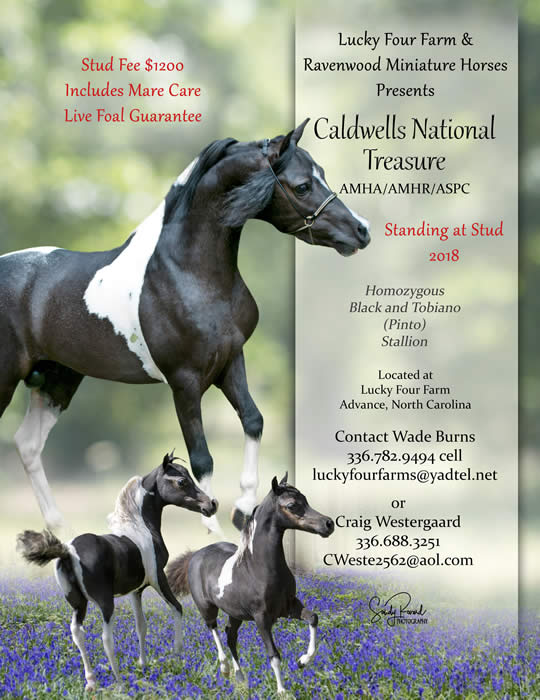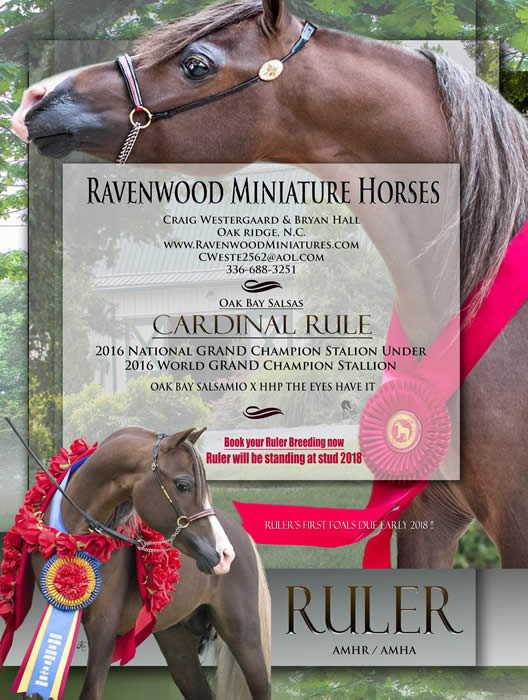 OHIO
Michigan's Just Too Sweet
(Mitch)
ASPC/AMHR 36" 2010 Bay Pinto National Champion Stallion
HOF in HALTER and PLEASURE DRIVING
2017 AMHR National Champion in Versatility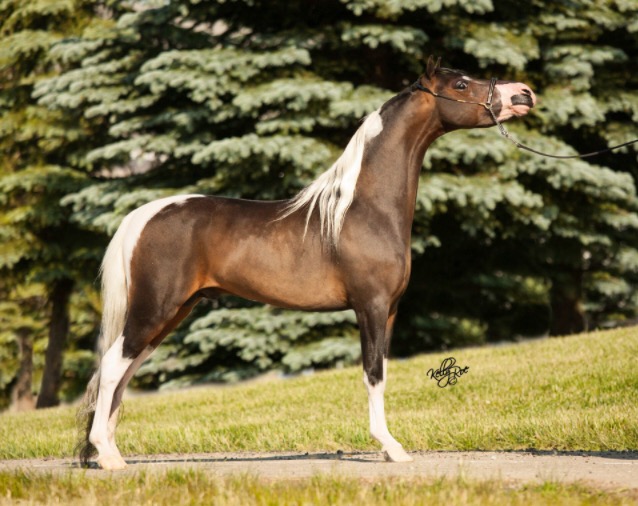 STANDING AT STUD TO APPROVED MARES
Michigan's Hart Breaker x Michigan's Sugar Snap
Mitch is the product of years of selective breeding by Michigan's Pony Farm.
He is a direct son of Michigan's Hart Breaker.
With his beautiful movement, incredible conformation and wonderful attitude, MITCH is the perfect stallion to cross with your top mares.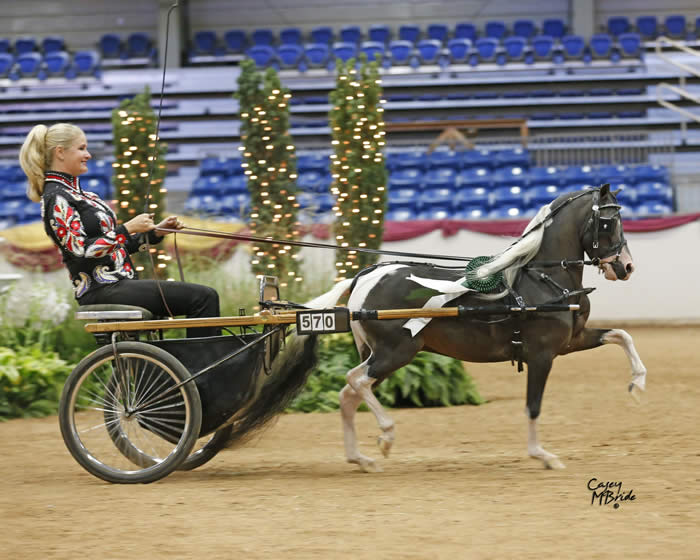 Shown lightly, Mitch holds multiple National STAKES Championship wins and National titles in Open, Amateur and Youth.
STUD FEE: $550.00
LIVE FOAL GUARANTEE
AMHR FUTURITY NOMINATED STALLION

Excaliber's Perfect Day
(Perry)
ASPC/AMHR 2011 Bay Stallion
UNDEFEATED IN 2017 AS A PLEASURE DRIVING HORSE!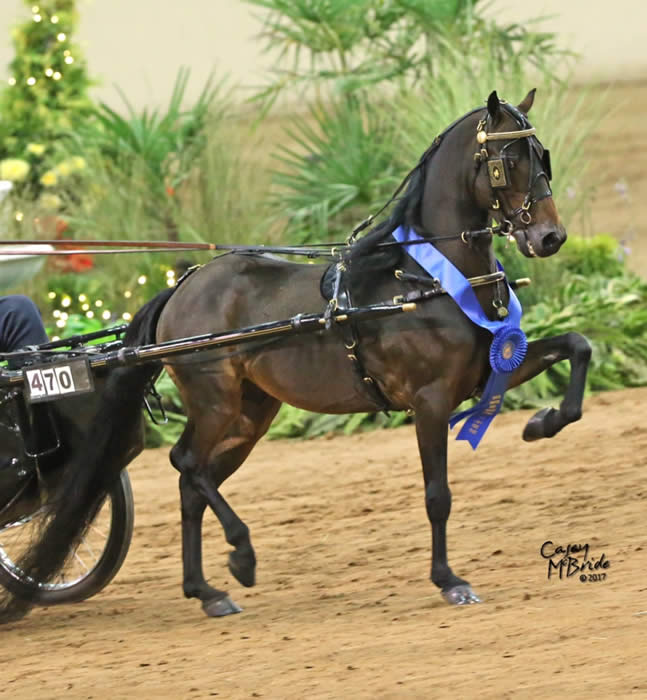 RFP Timed To Perfection (HOF) x P.P.S. Just Add Pearls (HOF)
Looking to add EXTREME movement and MODERN Shetland lines to your breeding program?
Breed your top mares to PERRY!
Perry was undefeated in 2017 as a Pleasure Driving Horse. He has continued to prove himself in both the AMHR & ASPC show rings.
He's the perfect combination of incredible athleticism and unbeatable temperament.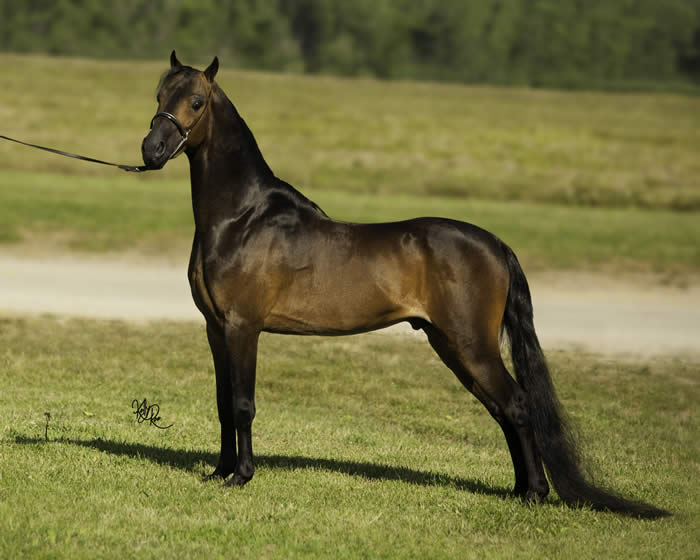 He is sired by 5x Congress/AMHR Grand Champion and HOF stallion RFP Timed To Perfection.
Perry's accolades in 2017 alone include:
AMHR National Champion Pleasure Driving STAKE 36" - 38"
AMHR National Champion Pleasure Driving 36" - 38"
AMHR National Champion Amateur Pleasure Driving, Over
AMHR National Champion Youth Pleasure Driving 13-17, Over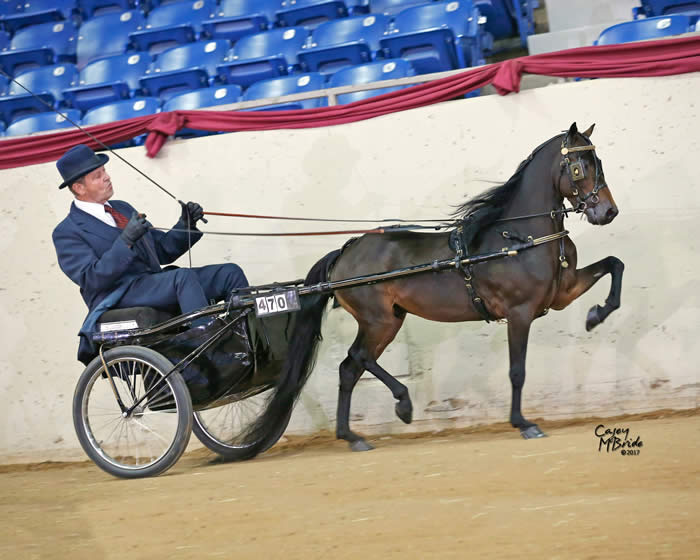 STUD FEE: $800.00
LIVE FOAL GUARANTEE
AMHR FUTURITY NOMINATED STALLION
Kimberly McCabe
MACABE'S TRAINING CENTER
(937) 823-7878
kmccabe369@gmail.com
Located in Ohio
(10519X) Ad updated 1/5/2018
VIRGINIA
TOF Secrets Hoosier Baybee Tidol
(Baybee)
AMHA/AMHR 34" Champion Bay PROVEN Stallion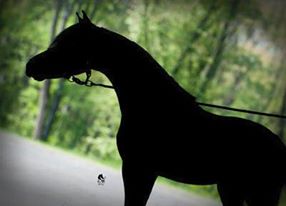 STANDING AT STUD TO SELECT MARES
LM Idols Hennessey Hawk x Ravenwood Medalions Keeping Secrets
Looking for a stallion with TOP pedigree, exotic good looks and superior temperament?
BAYBEE carries the bloodlines of Billy Idol & Nighthawk through his sire's side.
His dam is an AMHA World Champion.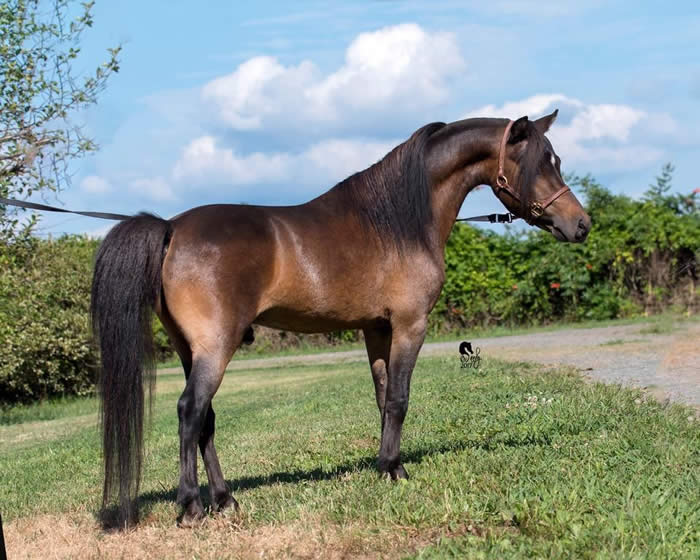 If you want an arabian type head and huge doe eyes on your next foal - consider sending your mare to Baybee.
$1,200.00
TO APPROVED MARES ONLY - LIFE FOAL GUARANTEE
Contact stallion owner for mare care details
TWIN OAKS FARM
Valarie Bowman
(703) 785-5310
squirrelyone@live.com
www.twinOfarm.com
Located in Catlett Virginia 20119
ARIZONA
Tibbs Tango Jet
(Sweets)
AMHA/AMHR 34" SOLID BLACK (Ee) PROVEN STALLION
+++ AMHA & AMHR FUTURITY NOMINATED +++
STANDING AT STUD IN ARIZONA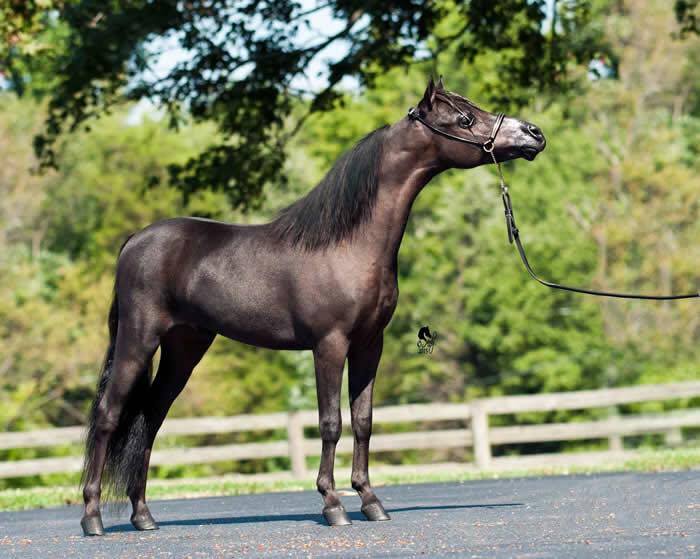 RHAPSODY'S LATIN TANGO 33.50" (HOF)   x   BRIGADIERS DELTA DELTA LLO 31.50"
Foaled 5/11/2014
++ ALREADY A PRODUCER OF OUTSTANDING SHOW QUALITY FOALS IN HIS VERY FIRST FOAL CROP ++
Sweets offers the HOTTEST Miniature Horse bloodlines in the show ring today!
"TANGO" offspring are winning on both the AMHA & AMHR circuits. "Sweets is a perfect example of thier winning good looks.
He has many attributes that could improve your breeding program and has already passed those traits to this 2017 foals on the ground!
Aptly nicknamed, "Sweets" is a sweet, kind stallion with a gentle demeanor.
Sweets has a pretty head level topline and a leggy, correct balanced body.
He is standing at stud to a limited number of APPROVED mares in 2018
INTRODUCTORY STUD FEE - $750.00
Live Foal Guarantee
****** ASK US ABOUT OUR SHOWING INCENTIVE PROGRAM!
WIN A WORLD/NATIONAL CHAMPIONSHIP IN AMATEUR OR OPEN WITH ONE OF THE RESULTING FOALS AND GET 100% OFF YOUR STUD FEE BACK! *****

Olympian Idols Little Toy Gun
(Flynn)
AMHA/AMHR 31" WORLD TOP TEN PALOMINO STALLION
AMHA & AMHR FUTURITY NOMINATED
STANDING AT STUD IN ARIZONA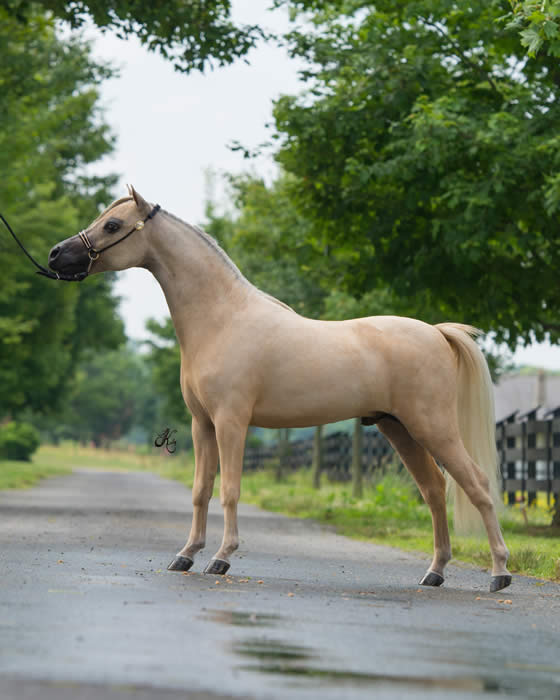 First Knights Billy Idol  x Olympians Saharas Golden Goddess 
Foaled 1/28/2015
++ Classically correct and super sweet stallion offered at stud in Arizona ++
Flynn offers the BEST Miniature Horse bloodlines on BOTH sides of his pedigree.
His sire is the incomparable BILLY IDOL - producer of numerous World Champions, World GRAND CHAMPIONS and National Champions.
Billy Idol is the recipient of the coveted AMHA GET-of-SIRE World Championship title.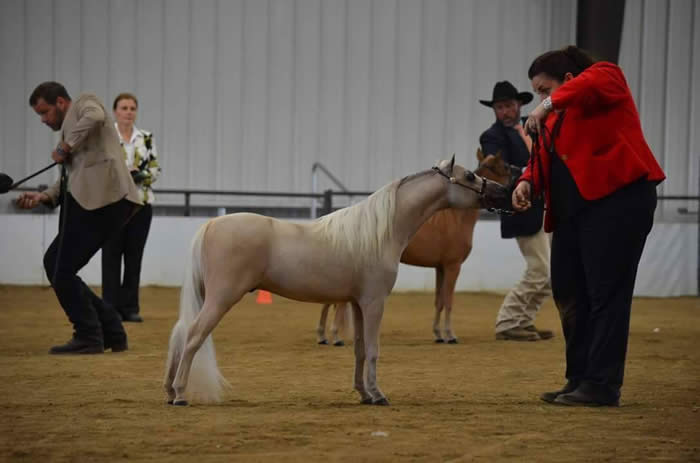 Flynn's dam is a direct daughter of the famous LM Hawks Sahara Bey.
He has many attributes that could improve your breeding program.
Flynn has a baby doll head with HUGE expressive eyes, level topline and a leggy, correct balanced body.
He is standing at stud to a limited number of APPROVED mares in 2018
INTRODUCTORY STUD FEE - $500.00
Live Foal Guarantee
****** ASK US ABOUT OUR SHOWING INCENTIVE PROGRAM!
WIN A WORLD/NATIONAL CHAMPIONSHIP IN AMATEUR OR OPEN WITH ONE OF THE RESULTING FOALS AND GET 100% OFF YOUR STUD FEE BACK! *****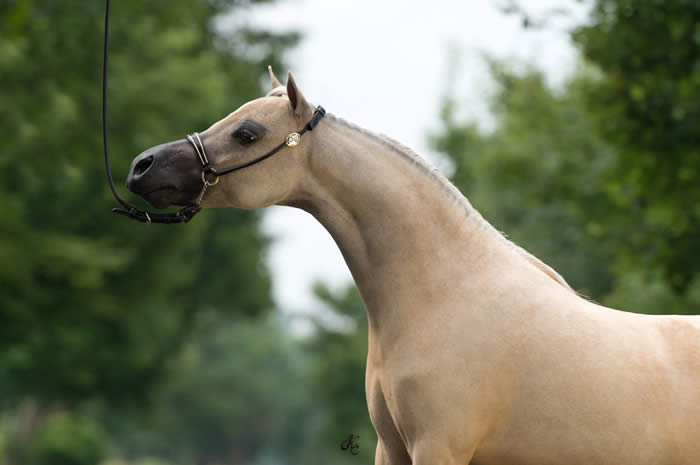 BORN IN A BARN MINIS
Marissa Davis
(480) 414-8442
borninabarnminis@gmail.com
https://www.borninabarnminis.com/
Born In A Barn Miniatures is dedicated to bettering the Miniature horse breed by using only those miniatures displaying excellence in conformation, personality, pedigree, color and athletic ability. It is our goal to shape the breed by adding to it beautiful, athletic horses that can excel in many areas of the show ring or provide people happiness as therapy animals.
Located in Gilbert, Arizona
(10119X)) Ad updated 11/27/2017
CALIFORNIA
Wingates Mi Amir


AMHA 2013 World Champion 30" Sorrel Stallion - MULTI WORLD CHAMPION STALLION
STANDING AT STUD IN ARIZONA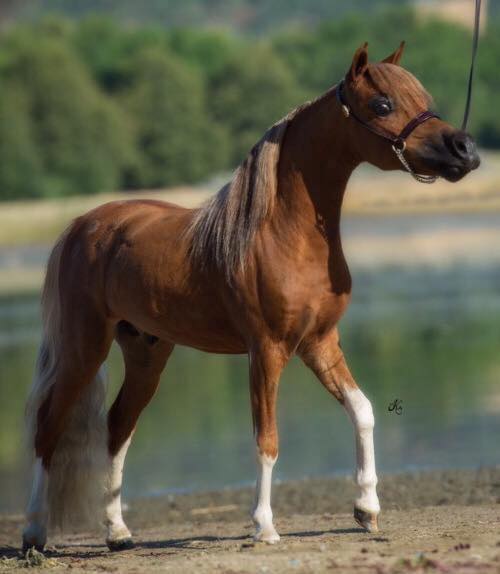 Oak May Mi Amigo x Wingates Miss Red

Foaled 8/23/2013

GENETICS THAT WIIN - YEAR AFTER YEAR!
This PREMIER stallion is AT STUD to the discriminating breeder.

He carries the time tested lineage that WINS in today's competitive show ring
Amir is a 2x AMHA World Champion stallion -
- winning as a Junior Stallion then reclaiming the title as a Senior Stallion.

At a mere 30", Amir gives the appearance of a horse much taller.

He has incredible leg to body ration and a tight "Shetland" body -
- rarely seen in a Miniature Horse so small.

If you follow bloodlines you'll note many fine Miniatures close up in Amir's pedigree.

He's by multi World GRAND CHAMPION producing stallion, OAK BAY MI AMIGO.
Some of his outstanding get include:
BLACK MOUNTAIN MI AMIGOS FIRELILY - World Champion
WINGATES ADORE MI - World GRAND CHAMPION
WINGATES INFAMOUS MI - 4x World Champion & World GRAND CHAMPION
WINGATES LAVISH MI - World Champion

Mi Amigo, himself is a World GRAND CHAMPION son of Oak Bay Salsamio.


This unique opportunity could prove to be a GOLD MINE for the serious breeder -

INQUIRE FOR STUD FEE


Erin Henson
(530) 917-4636
e.erin@sbcglobal.net

Located in Redding, California

(517) Ad updated 11/14/2017
OHIO
Abrias Moonlight Endeavor
(Jake)
STANDING AT STUD IN OHIO
AMHA/AMHR Registered Palomino Pinto Driving Stallion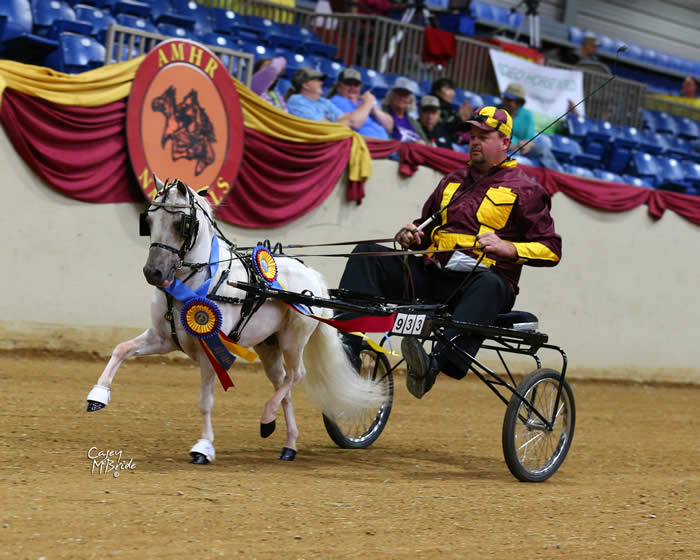 Eastern Regional 2016 Champion Single Pleasure Driving,
~ wins in AOTE, Am Level 1, and Open Single Pleasure Driving 30-32"
2016 AMHA World Res WORLD CHAMPION 30-32" Open Single Pleasure
Champion 2016 High Point AOTE Single Pleasure Driving
AMHA 2015 GRAND CHAMPION SINGLE PLEASURE DRIVING HORSE
AMHA 2015 RES GRAND CHAMPION ROADSTER DRIVING HORSE
4x 2014 National Champion/Stakes Champion
Res National Grand Champion Country Pleasure Driving
National Champion Ladies Country Pleasure Driving
Res National Champion 32"-34" Country Pleasure Driving
Jake is an outstanding palomino pinto driving stallion, very naturally gifted with his beautiful movement, upheaded body style and pretty headset!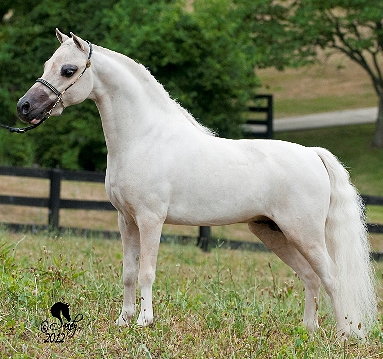 "Jake" is sired by Abrias Daring Endeavor who is a 4x World Champion and the 2013 World Res Grand Champion Country Pleasure Driving horse!
Jakes grandsire is Martins Boozers Daring Difference who was World Grand Champion Roadster horse and an amazing athletic stallion that had beautiful movement.
Jake's dam is Abrias Champagne Moonlight who is by Flight of Fancys Champagne Taste!
He is a 4x 2014 National Champion and STAKES Champion & 2015 World Grand Champion!
Standing In OHIO at Thornwood Farms - to Approved Mares
PRIVATE TREATY
LFG (LIVE FOAL GUARANTEE)
Owned by:
Thornwood Farms
Patty Diehl,
phone 937-974-8261
Thornwood24@gmail.com
Located in Ohio
STANDING AT STUD IN WASHINGTON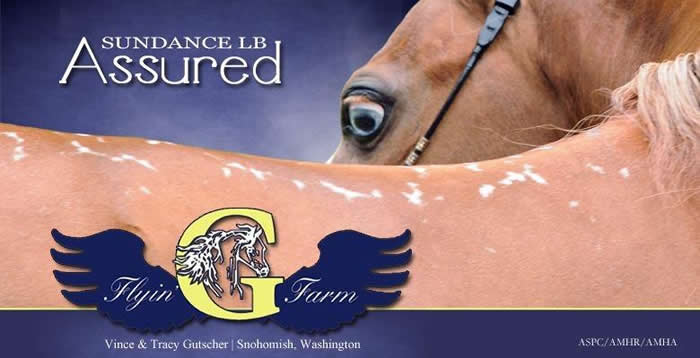 SMO Sundance LB Assured (AMHA)
Sundance LB Assured (AMHR/ASPC)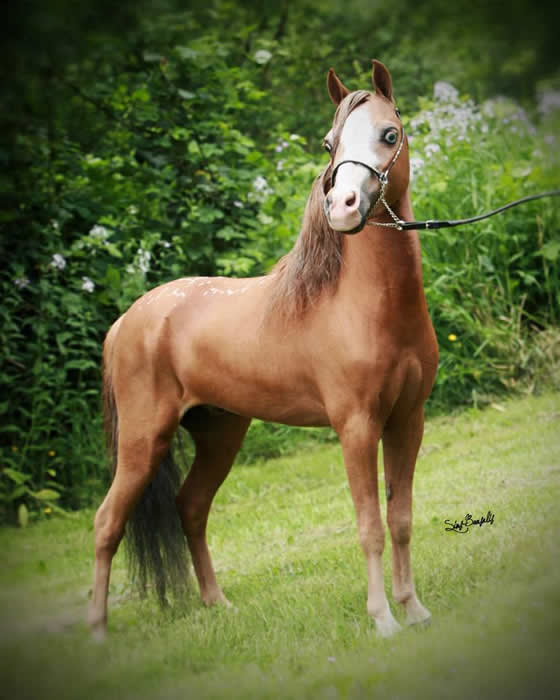 World Champion Producer
Reserve GRAND Champion Producer
Sire to SMO Bolero de Suerte
"Sun" is a gorgeous, ultra-refined TRIPLE registered stallion who has produced numerous World/Nationally titled horses including SMO Bolero de Suerte and THRs A Promise Kept (World Champion/Res. World Champion Produce of Dam). 
Sun is an honest, easy to measure 34". 
Unfortunately, Sun was never shown himself due to an injury as a young horse, but he has more than proven himself as a sire.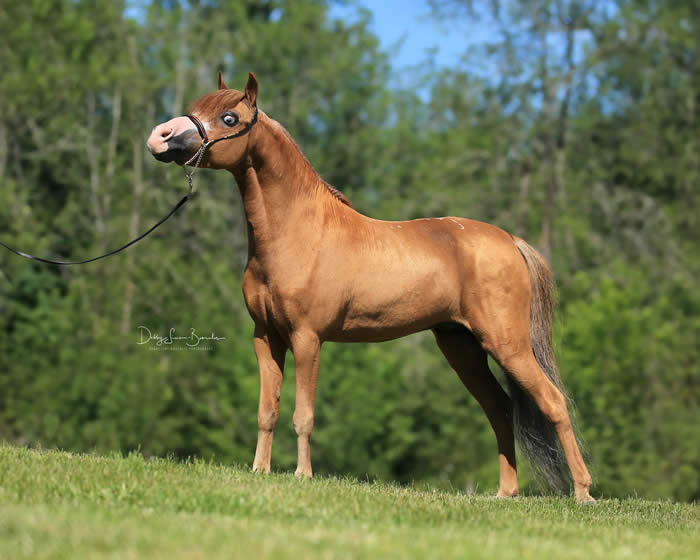 Sun's foals are very refined with gorgeous typey heads, big poppy eyes and well set on ears, smooth bodies, great toplines, and nice hooky necks. 
They also have extremely showy personalities! 
Like their sire, they are always "on" and love to show off. 
Not only are the Sun babies pretty to look at, they are pretty movers as well and the foals who have gone on to drive, have loved their new jobs and are excelling at it.
We hope to have more Sun babies out driving in the near future!
Sun will be futurity nominated for AMHA and AMHR in 2018
He will be available to a limited number of mares in 2018.
Located in Graham, Washington.
If you are looking to have foals like these, feel free to contact us for more information.
Stud fee for 2018:  $1,500.00 LFG

Owned by and Standing at:
Flyin' G Farm
Snohomish, Washington
Tracy & Vince Gutscher – flyingfarm@hotmail.com
or
(253) 405-6312
"Sun" offspring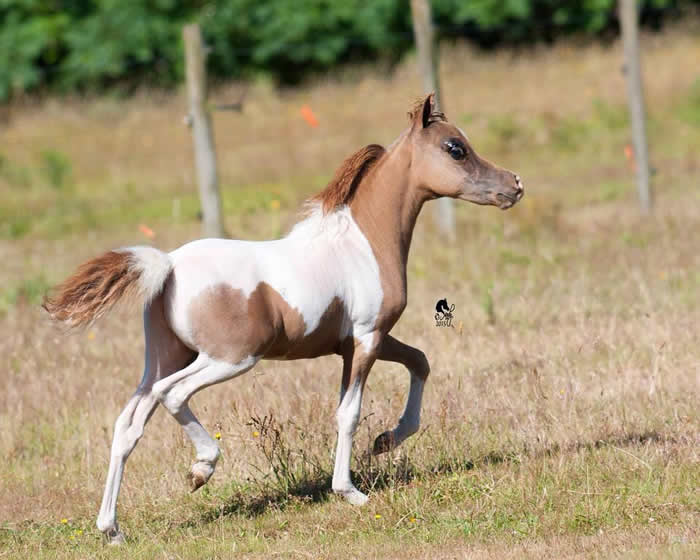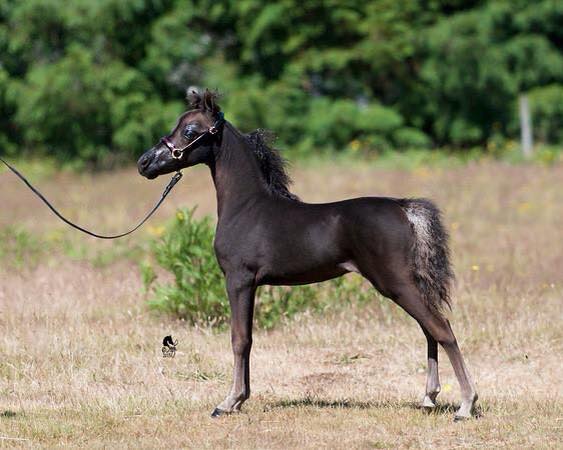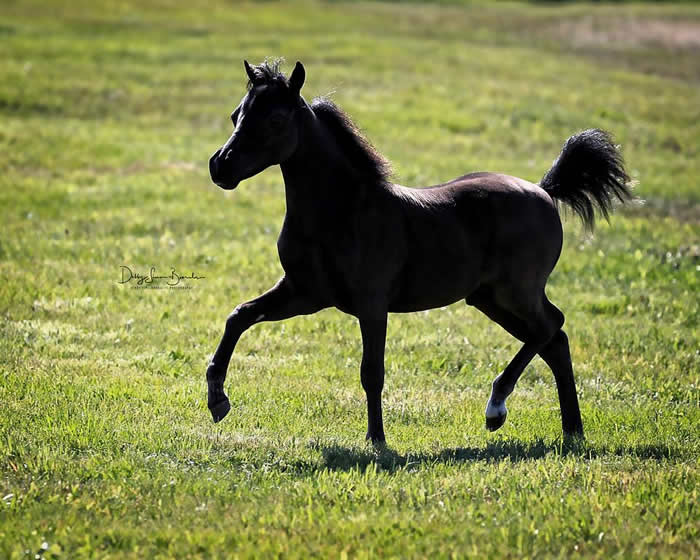 We are located just outside of Seattle in beautiful Washington State. We are striving to raise quality miniature horses and Shetland ponies that will not only be pretty to look at, but will also excel as performance horses. While we don't have a huge herd of miniatures and Shetlands, we do pride ourselves on quality and are very selective in the horses we choose to keep in our breeding program. If you would like to know more, please feel free to contact us!
(11118X) Ad updated 1/11/2018
Ten Ls Destinys In The Buff
(Buff)
AMHA/AMHR Registered Perlino Stallion 31.75"
WORLD CHAMPION PRODUCER!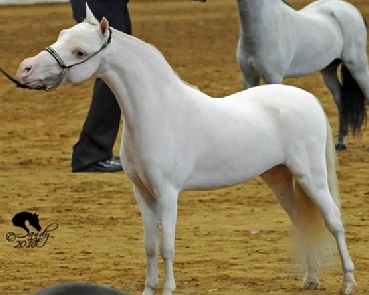 Ten Ls Destiny In The Buff - is an outstanding perlino son of Alvadars Double Destiny and out of Cadle Creeks Miss Priss, a Multi-National Champion and Reserve producing palomino pinto mare.
Buff has a long, high set neck that comes out of a lovely sloping shoulder. He has a beautiful, chiseled head. He has a naturally smooth body and topline, with correct legs and bite.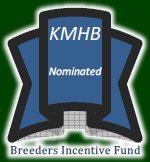 Buff was 2010 AMHA Honor Roll Sr. Stallion 30-32, Unanimous Regional Grand Champion Stallion & numerous Supreme halter awards.
This is proof that a double dilute can do exceedingly well in the show ring!
Buff is proving himself as a great sire - he had 5 Reserve National Champion offspring at the 2012 World show, and some Top Five offspring as well.
He is now the sire of WORLD CHAMPIONS & World Res GRAND CHAMPIONS!
His babies are stamped with his naturally good topline and smoothness of body, great hooky necks and pretty heads.
Standing In KENTUCKY - to Approved Mares $1,000.00 LFG
Ten Ls Tigers Legacy
(Legacy)
Triple Registered AMHA/AMHR/ASPC Pinto Stallion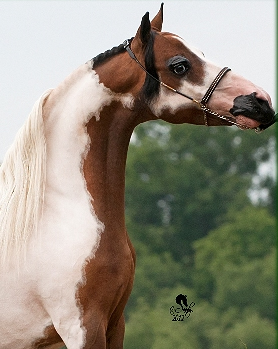 Legacy is a rare bay and white triple registered 33.5 inch stallion, AMHA, AMHR,and ASPC.
He is a Shetland/Miniature with the Winks Lines.
He has a beautiful head, large jowl, and very long neck.
He is very smooth and even through the body.
We started showing him this year and he has won Champions and Reserves steadily throughout the year!
This stallion can really move too, great hock action.
We have bred both miniature mares and small Shetland mares to him and are anxiously awaiting his foals! He won fourth at the AMHR Nationals in the stallions 32-34 class in 2005 in a very competitive class!
Legacy has drawn a lot of attention at the shows, both AMHR and AMHA.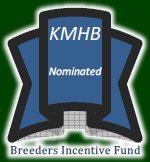 We are very excited about this stallion!
Standing In KENTUCKY - to Approved Mares $800.00 LFG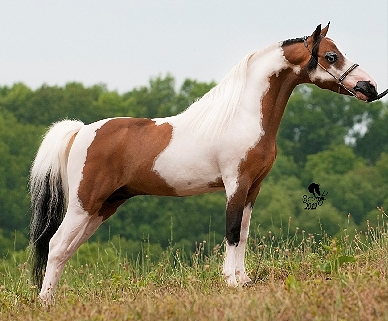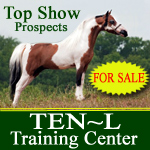 Ten~L Training Center not only offers stallions at stud = they also offer mare care & foaling services. Ten~L utilizes large foaling stalls with cameras and breeder alert systems. All mares bred in KY and foaled out in KY are eligible to be nominated for the Kentucky Breeder's Fund. EVERY point earn at an AMHA show equals MONEY in the owner's pocket! Mares can be bred and confirmed in foal then remain at Ten~L or sent home then return back to Ten~L to foal out.

For information on listing your quality stallion on this page, please contact karen@minihorsesales.com
Listing fee is $45.00 per stallion. Your listing will remain on the site for 12 months.
Paypal payment to: karen@minihorsesales.com
Or snail mail:
Karen Rudolph
11 Agawam Ave
Hampstead NH 03841
617-320-3313