Miniature Driving Geldings

Texas Angels Grand Illusion
(Houdini)
AMHA/AMHR 2014 31" Black Minimal Pinto Gelding
AMHA 2018 WESTERN REGIONAL GRAND CHAMPION COUNTRY PLEASURE DRIVING HORSE
** Multi Reserve World Champion Driving Horse in 2018
WORLD CHAMPION COUNTRY PLEASURE DRIVING GELDING IN 2018 **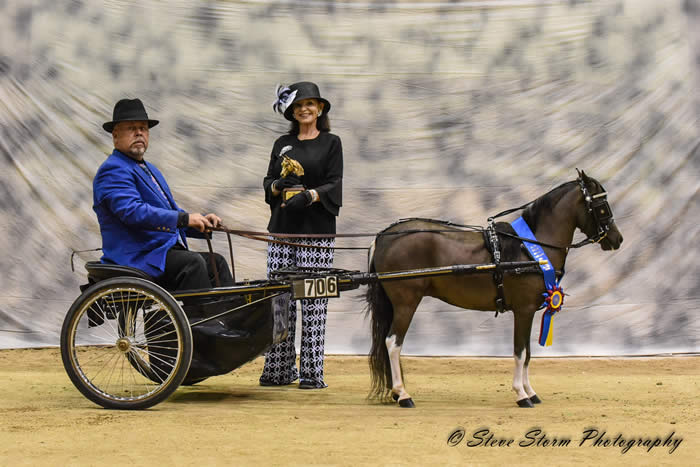 Alliance Unforgettably Grand x Texas Angels Code Blonde
Foaled 4/19/2014
HE JUST KEEPS GETTING BETTER!
This little dynamo has some mighty big hoofprints to fill but Houdini is ready for the challenge.
His owner is searching for a new home for Houdini where his talents can be maximized.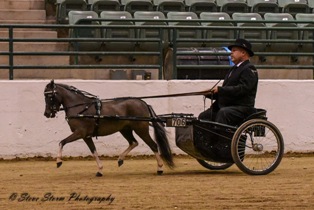 He'd make the IDEAL all-around performance horse for the talented youth or amateur to take to the top.
Houdini's sire is a multi WORLD Champion and World Res GRAND CHAMPION Halter stallion ALLIANCE UNFORGETTABLY GRAND.
"Unforgettably Grand" is a 2x World Champion, 2x Res World Champion and Res World GRAND CHAMPION Halter stallion.
That makes Houdini's grandsire the great AMHA National GRAND CHAMPION stallion, WALDEN HILL UNFORGETTABLE.
Houdini's dam is a top producing mare by Alliance Code Red.
"Code Red" is the sire to multiple World & National titled halter and driving horses.
Houdini's maternal grand dam, MAJOLICA WOODYS PRETTY WOMAN, is a direct daughter of 3x World Supreme producer, LITTLE KINGS LEATHERWOOD BUCKEROO .
This particular pedigree stands out for producing halter horses that go on to WIN in the driving arena.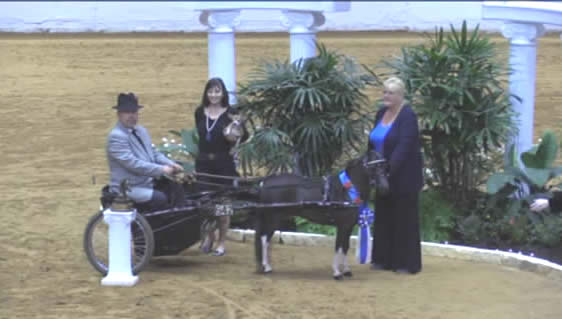 Houdini was awarded multiple Championships in Country Pleasure Driving at the 2018 AMHA Western Regional Championships and went home as Regional GRAND CHAMPION Country Pleasure Driving Horse.
He continued his winning ways at the AMHA World Show with two impressive Reserve World Championships amongst some incredibly talented competition.
He needs a bit more time in the cart to to increase his confidence but Houdini has talent to burn!
He has been professionally started and ready for an experienced youth or amateur to continue his education.
PLEASE INQUIRE FOR PRICE
WE ARE SERIOUS ABOUT FNDING HOUDINI THE PERFECT HOME!
BROUGHT TO YOU BY OUR CORPORATE SPONSOR TEXAS ANGELS MINIATURES

OWNER:
Susan Stuart
TEXAS ANGELS MINIATURES
(903) 283-2537
slazar@flash.net
Located in Arizona at VICTORY LANE TRAINING CENTER
AUSTIN VAN WYCK
(031519X) Ad updated 10/1/2018
Pecos East Stack The Deck
(Stack)

AMHR Registered 34" Black Roan Pinto Gelding w/Blue Eyes
PROFESSIONALLY TRAINED TO DRIVE
Multi Grand Champion & National Top Five Stallion

75% Shetland Bred GELDING by TRIPLE REGISTERED Stallion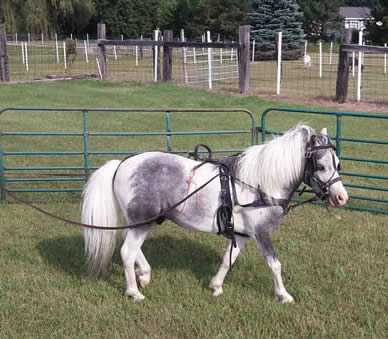 Ten Ls Legacy's All Decked Out x WHF Captivation's Oooh La La

Foaled 5/13/2013

Stack the deck means to cheat or to fix something so a desired outcome is achieved.

In THIS case - no need to cheat -

- the cards are already stacked in your favor with this handsome and talented young gelding.
"Stack" is a handsome and talented AMHR gelding who has spent the summer with a professional driving trainer and is ready for the finishing touches!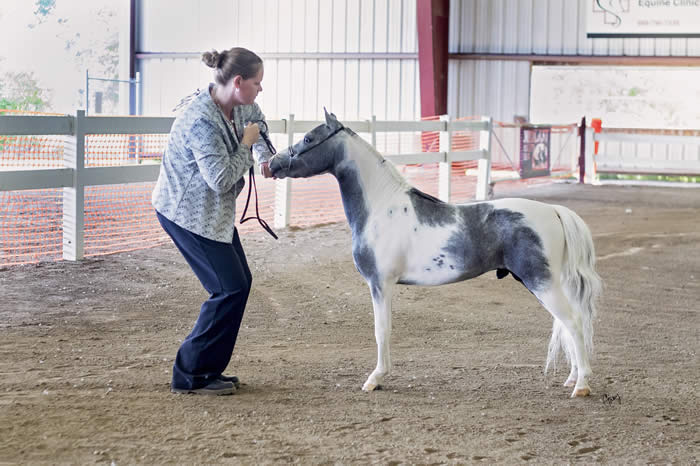 He's bright and bold in the cart and will make someone a super all around driving horse. He's not for a beginner.

Stack has been successfully shown in AMHR in 2016.

He's a multiple Champion Senior Stallion and Grand Champion stallion.

At AMHR Nationals he was fourth in Model Stallions, Under and fourth in Multi-Color.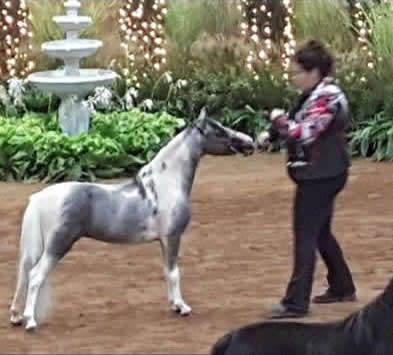 He is now green broke to drive.
Stack is not for a beginner since he has TONS of show and blow but he'd be ideal for an amateur with driving experience that wants a super fun and talented prospect!

Stack also won the coveted Kentucky Breeder's Futurity class.

This stunning stallion's pedigree is loaded with Hall of Fame greatness.

His sire is a TRIPLE REGISTERED HOF stallion by Ten L Tigers Legacy.

Stack's dam is by the Champion producing Shetland stallion, FRH JC'S CAPTIVATION - making Stack a 75% Shetland - the ideal infusion of SHETLAND & Miniature.

In addition, Stack carries the lines of JC'S JENGA, WINK'S SHOWDEO KID & KID LEE.

He has all the coveted characteristics of the newer Shetland Blend horses while maintaining the integrity of the TRUE Miniature Horse.

Stack has a wonderful temperament. He's all boy but easy to manage and willing to please.

He shows an aptitude for driving and an attitude to become a competitive performance horse.

At 34", he is the ideal candidate for AMHA hardshipping.
SALE PENDING

LILLIAN KATEMAN
810-750-3952
fsaminis@charter.net

Located in Fenton, Michigan

(1116) Ad updated 10/1/2018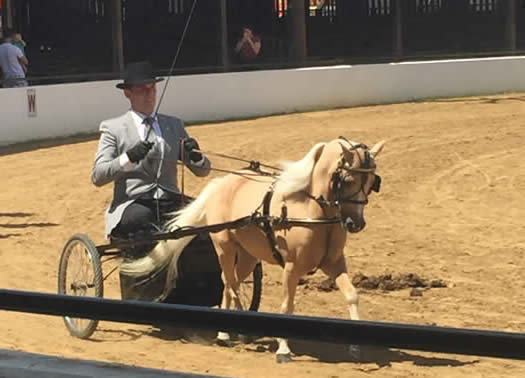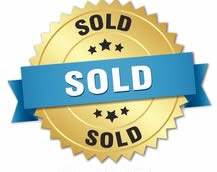 Little Kings Cherokee Gold
ASPC/AMHR 37" Palomino Driving Gelding
ULTIMATE GELDING W/ ALL AROUND POTENTIAL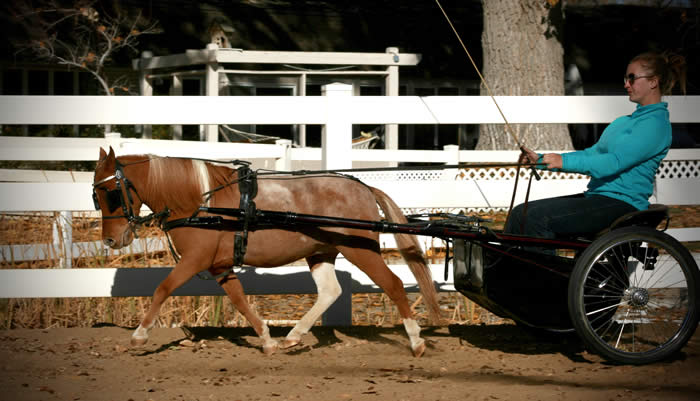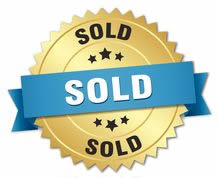 Dayspring Riding Shotgun
(Gunner)
AMHA/AMHR 2010 32" Chestnut Pintaloosa Driving Gelding
FULL SIBLING TO MULTIPLE WORLD CHAMPIONS DRIVING HORSES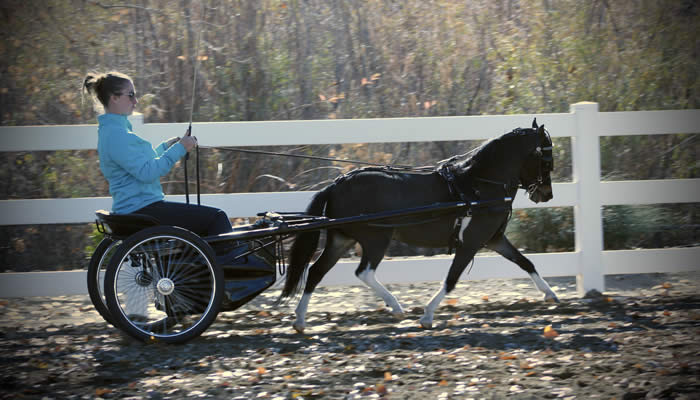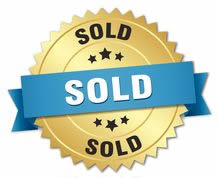 Redstar Tempestuous NV
AMHA Registered Dark Bay Pinto 2012 Gelding
Vermilyeas Dandy Grand Finale
(Huck)
2000 33.25" AMHA/AMHR Smoky Black Tobiano Pinto Gelding
Rhotens Little Dandy x 4 Gs Dell Teras Half and Half
Foaled 5/23/2000
This beautiful proven stallion is now a GELDING!
He has produced beautiful correct foals with the kindest temperaments and big movement.
Many of his foals have gone on to show and place well in both halter and performance at the world level.
He has produced a World Champion, Reserve World Champion (youth liberty) and many top tens in halter and performance.
Huck was the type of stallion that I keep in with the pregnant mares all winter, and he is turned out with my mares and babies in the summer.
The mommas go off in their little group and Huck takes care of the kids.
He is easy to show, a joy to drive and knows his job.
He would still be competitive in the show ring, but we have allowed him to be a stallion for the past several years.
And NOW he's a GELDING and ready to join the show and performance world once again!
He has performed in expos and events with limited preparation and drove like he had been working all along.
He will be a very fun gelding.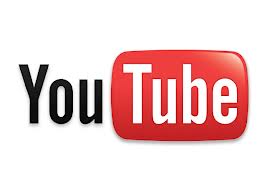 INQUIRE FOR PRICE!
HE'S SUPER AFFORDABLE - WE JUST WANT HIM IN THE PERFECT HOME!
OFFERED BY OUR CORPORATE SPONSOR AZARIAH MINIATURES at MEADOWIND FARM

Located in southeastern, Pennsylvania, Azariah Miniatures at Meadowind Farm is a small farm with a goal of selectively breeding refined miniature horses that will be competitive in the show ring, strengthen your breeding program, or bring joy to your family.
Our horses are chosen for their correct conformation, excellent temperaments, balanced, elegant movement, and strong bloodlines.

While our site is under construction, please feel free to contact us 
Azariah Miniatures
at Meadowind Farm
Julie Good
Manheim, PA
717 725-7784
azariah@meadowindfarm.com

"And Indeed, a horse who bears himself proudly is a thing of such beauty and astonishment that attracts the eyes of all beholders; no one will tire of looking at him as long as he will display himself in his splendor." ~~Xenophon
Located in Pennsylvania
 (516) Ad updated 9/26/2017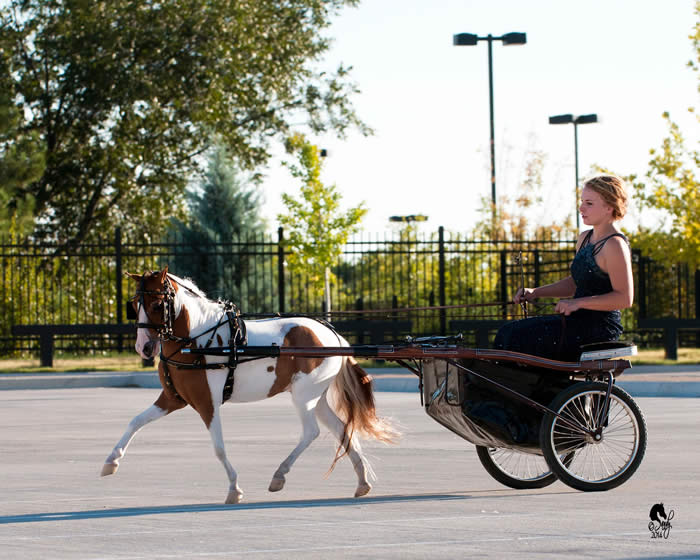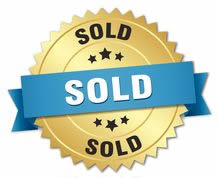 Dayspring Star Of The Morning
AMHA/AMHR World Champion Chestnut Pinto 32: Gelding
NATIONAL/WORLD TOP TEN & WORLD CHAMPION DRIVING HORSE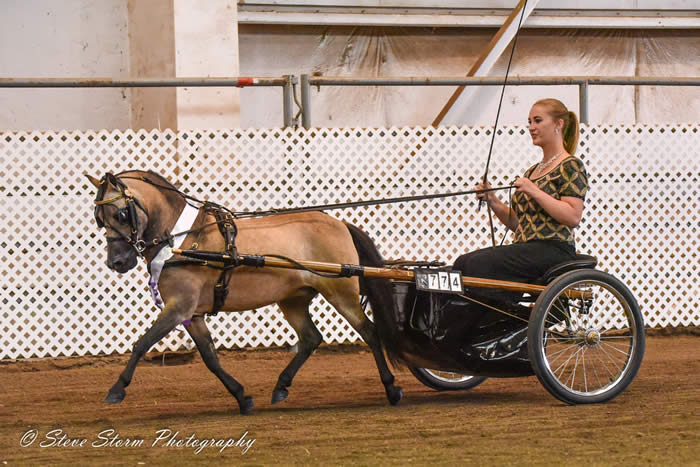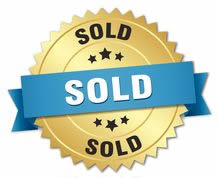 Oak Grove Legends Cimmaron
AMHA/AMHR 2004 34" Buckskin Driving/All Around Gelding
2017 Western Regional GRAND Champion Country Pleasure Driving Horse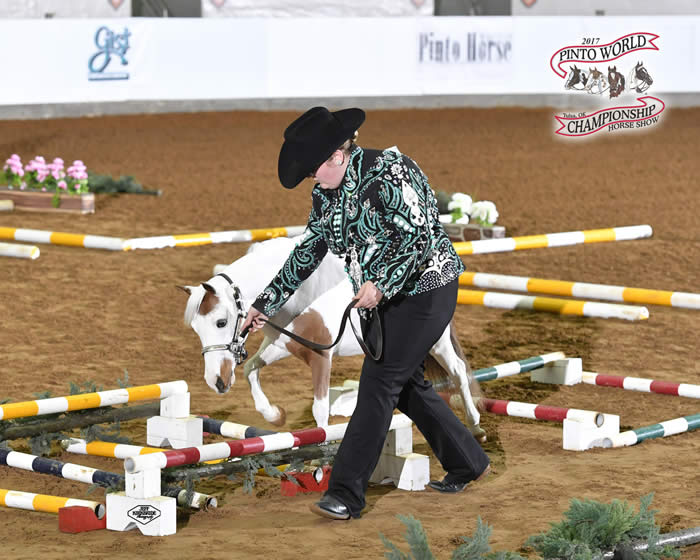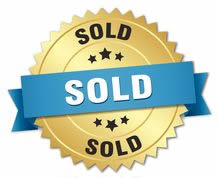 Six Gems Headliner
(Rusty)
AMHR/PtHA 36" 2005 Sorrel Pinto DRIVING Gelding
PROFESSIONALLY TRAINED TO DRIVE - MULTIPLE PtHA ROM AWARDS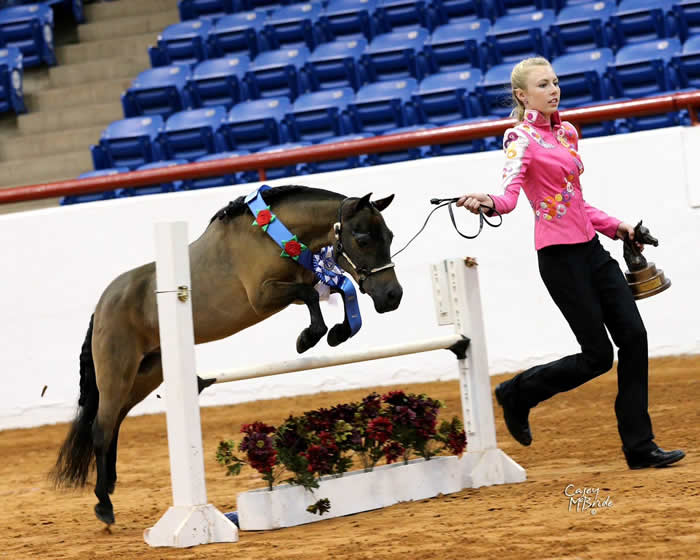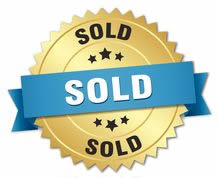 Hill Creek Dancin Nickers
AMHA/AMHR 33.25" Bay PERFORMANCE GELDING
11x World/National Champion
Looking for a new venue to compete your Miniature Horse?
Not familiar with Combined Driving?
Here's some information taken from the American Driving Society website:

Competition among drivers and their horses began ages ago, but the organized sport of Combined Driving of today bears little resemblance to the chariot races of old.  The sport we know as combined driving is relatively young on the world scene, the first comprehensive and standardized rules having been laid down in the early 1970s under the leadership of HRH Prince Philip, Duke of Edinburgh.  Combined Driving has been patterned after ridden Three-Day Eventing which in turn has its roots in the exercises of comprehensive mounted military exercises.
Tradition and modern innovation are melded in these resourceful competitions. Combined Driving is one of eight equine sports governed at the international level by the FEI and at the National Federation level by USEF.  Nationwide, the American Driving Society provides for graduated levels of experience  – Training, Preliminary, Intermediate, and ADS-Advanced levels for both drivers and equines as they begin and as they become more adept at the sport on local and regional levels, perhaps even on to participation in national-level events.
Rules in Combined Driving are aimed at safety, welfare, and fairness for all concerned.  The ADS Rulebook tells us that "at ADS-recognized events, the purpose of all Competitions is to match the talents of horse and driver combinations against each other under fair and equal conditions."  It is in ADS arenas that drivers of all talents and equipages may find their levels of comfort or challenges of advancement in order to develop into perpetually better drivers and horse persons. Rules and scoring are precise in Combined Driving, based on a system of "penalties," so the lower the score the better.
Together, drivers and equines of any breed or size form cohesive partners. Equines in singles, pairs, tandems, unicorns, and four-in-hands may compete in Combined Driving. Just as essential to these partnerships are the grooms or navigators, those second or third persons on the carriage who, though they never touch the reins or whip, provide brains and support as well as balance and ballast.
Sometimes likened to a team triathlon, a Combined Driving Event consists of three competitions – Dressage, Marathon, and Obstacle/Cones -- that are held over one, two, or three days.  The sport is intended to showcase the versatility, training and talents of both horse and driver.  Through participating in ADS events, drivers and horses or ponies may develop in increasing levels of proficiency.
The Dressage competition can be said to be the foundation for the rest of the sport.  In Dressage, horses or ponies and their drivers drive individually in specified patterns and gaits to demonstrate the skills, obedience, and development appropriate to their levels of training before the watchful eyes of one or more judges. Dressage develops and displays polish, discipline, and athleticism of equine and driver dancing together.

After the showcase of beauty and control that is Dressage, the next competition is often the cross-country Marathon.  Here, the driver tests his mettle and that of his horses or ponies in control of paces and speeds, agility, obedience, and endurance over distances of eight to eighteen kilometers. Not only do competitors cover distance, they also negotiate challenge "obstacles" every kilometer or so, in which they choose their paths to go through "gates" in the correct direction and sequence.  At Training level, these marathon obstacles are geared toward being a learning experience, and as levels of competence increase, so do speeds and numbers of obstacles and gates. It is in this competition especially that the partnership of the "navigator" becomes critically important, as this competition requires thinking. In this competition as in Dressage, ADS rules encourage a careful development of horse and driver as each level brings new and greater challenges in speeds, distances, and complexities. It is on Marathon that Dressage training really pays off, and thrills abound.
Having proven their mettle in the control of Dressage and the jubilation of Marathon, pony or horse and driver must finally find that combination of boldness, agility, energy and precision that is Obstacle/Cones driving.  In this competition, drivers and their steeds drive between precisely spaced pairs of cones over a prescribed course of up to 20 " obstacles" driven in correct sequence and direction and within an allowed time based on the size of equine and level of advancement.  Here again, as drivers and horses develop and move up in "levels," speeds increase and clearances between cones decrease, making for challenges and fun that never stop. Cones may be seen as that meld of elegance and thrills that consummates the competition set to demonstrate the fitness, mind and training of the horse following the more physical challenges of the Marathon. 
Sold from this page:
Redstar Tempestuous NV (March 2018)
Little Kings Cherokee Gold (January 2018)
Dayspring Riding Shotgun (January 2018)
Six Gems Headliner (September 2017)
Hill Creek Dancing Nickers (July 2017)
Nor-Leas Midnight Star By Starman (June 2017)
McCarthys Black Bart (January 2017)
Michigan's Mud Slide (January 2017)
MTC Santa Cruse (December 2016)
Bar HDS Double Vision (July 2016)
MTC Positraction (July 2016)
MLT San Juan Robertos Maximillian (January 2016)
Gander Hill Devils Anse (December 2015)
RFMs Scouts Aristocrat (December 2015)
Scott Creek Toy 4 Me (September 2015)
White Tails Im Outta Your League (April 2015)
Royal Oaks Painted Berry (March 2015)
Aloha Acres It Must Be Magic (February 2015)
Huskers Rowdy Rascal (January 2015)
Alliance Buck Crusader (October 2014)
Investment Farms American Talent (September 2014)
Cutter Gaps Midnights Silver Shadow (August 2014)
MRMs Blackjack Chip (May 2014) Heading overseas!
Nostalgias Follow Me (April 2014)
SRF Hot Topic (March 2014) Congrats to Meredith Weaver!
Lymricks Pure Platinum (September 2013) Sold to SWEDEN through MiniHorseSales!
Clearbrooks KC Featured In Style (February 2014)
Falcon Ridge Seminole Warrior (February 2014)
Little Kings Buck All You Can