Geldings 2 & Under for Sale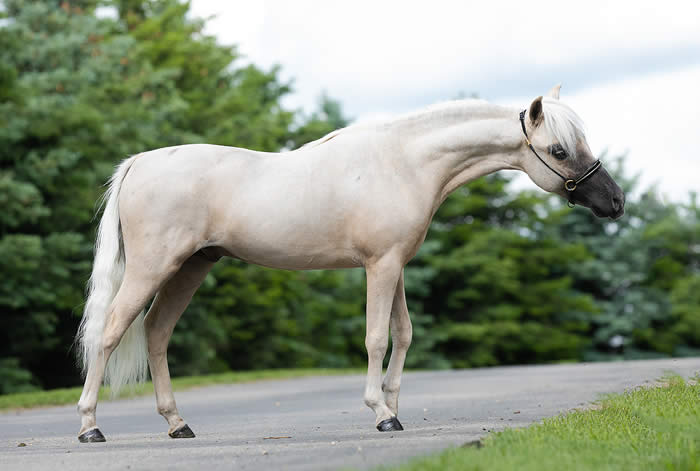 Amarettos Big Tease
(Tease)
AMHA/AMHR 2018 32" Palomino Gelding w/Star & Snip
DIRECT SON OF 4X AMHA WORLD CHAMPION COUNTRY DRIVING STALLION
HUNTERBERRY HILL JESS MARVELOUS x ENCHANTED ACRES CINNAMON GIRL
Foaled 5/30/2018
WE BELIEVE IN THE POWER OF GENETICS - SHOW HORSES PRODUCING SHOW HORSES!
AND HERE'S A PERFEC T EXAMPLE - AMARETTOS BIG TEASE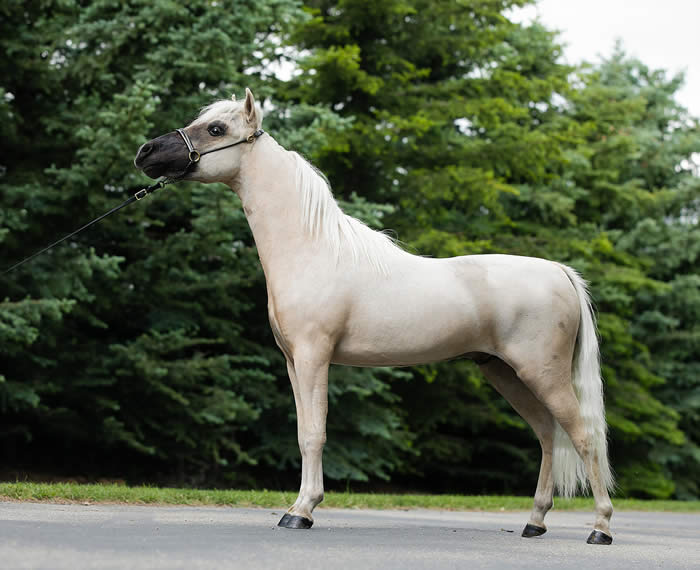 Tease is such a wonderful boy to have born on our farm!

Tease is a perfect name for this big personality gelding.
He has such a long, thin incredible neck just like his sire Marvel, legs to burn, a great TIGHT body and a showy personality.
He is quirky and charming just like his sire and is maturing so beautifully over this winter.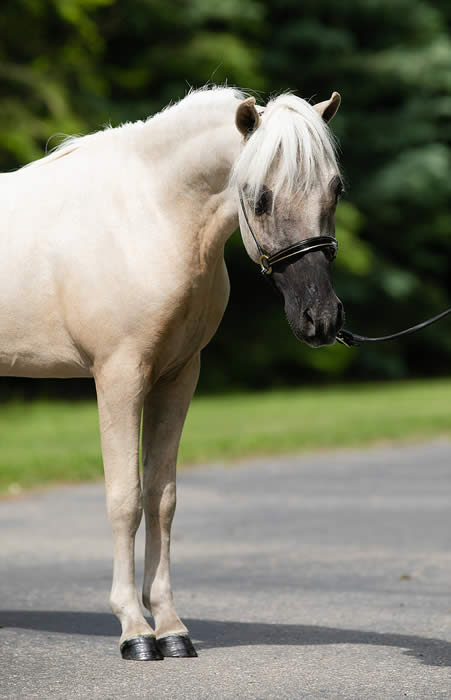 His topline is so incredibly smooth and straight, it makes him a breeze to show and fit.
Tease is a grandson of Joe Dandy who is one of my favourite producing stallions ever, passing his athleticism and looks down through generations!

I envision Tease having an all-around show career, being pretty enough for halter and bred to drive.

Tease was shown to great success in 2019, taking home many Grand and Reserve Grand Champion Stallion awards at every show.
I loved having this character on my string- he was easy to fit, feed and do everything with excluding his bunny-rabbit moments
(ask me about the story!).

$2,000.00 CANADIAN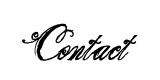 03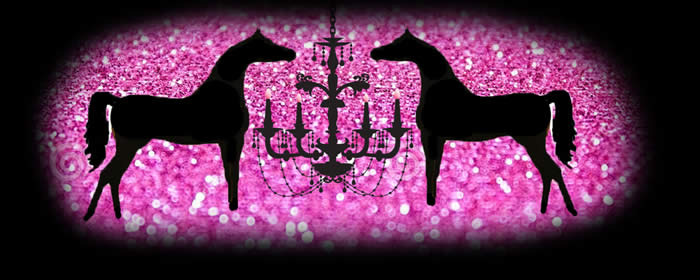 KayCee Lunde
AMARETTO MINIATURE HORSES
www.amarettominiaturehorses.com
(403) 305-1561
kLunde@live.ca
Located in Calgary, Alberta Canada
(032620X) Ad updated 10/24/2019
DVM Trou Game Changer
AMHR Registered 2018 34" Black Gelding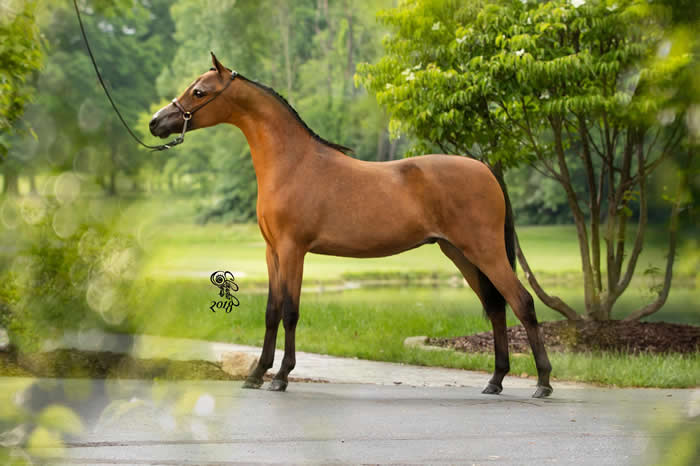 RHA Bring On The Wind
(Bingo)
AMHR Registered 2017 37" Bay SHOW Gelding
Multi-Grand Champion Gelding (4 Grands towards his HOF)
***** 2018 AMHR RESERVE NATIONAL CHAMPION AMATEUR GELDING OVER
****** 2018 AMHR NATIONAL TOP 3 YEARLING GELDING 32-34″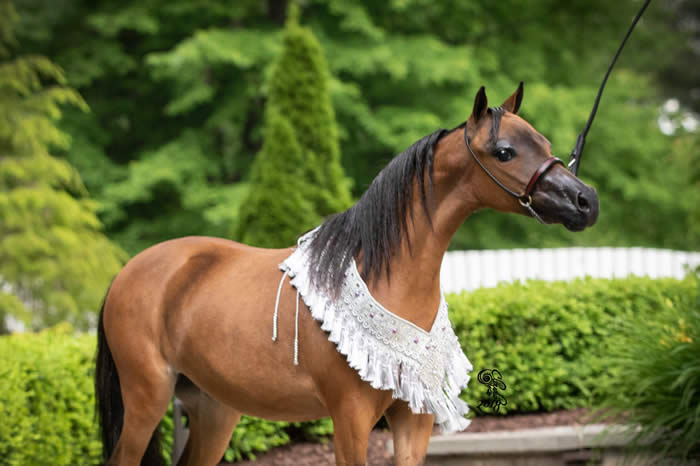 RHA Unique Troubadour x RHA Catch The Captivation
Foaled 3/21/2017
Just take the lead & let BINGO lead you into the winner's circle!
He's a been-there-done-that gelding and well on his way to his AMHR Hall Of Fame.
We have too many geldings to show right now and so he's reluctantly offered for sale to a serious show home.
This smooth and correct gelding is a cinch to fit up and condition and a push-button show horse.
He's kind and talented. Not to mention BEAUTIFUL too!
INQUIRE FOR PRICE
Welcome to Diva Valley Miniature Horse Farm !

We started raising Miniature Horses in 1980 as Jones' Mini-Whinnies but have now converted to Diva Valley Miniature Horse Farm as we have changed our breeding program to accommodate the ever increasing competition in the AMHA and AMHR. DVM Farms is owned by Nicole and Boomer Pearsall and is located in western Pennsylvania just off I-80 just a few yards over the OH/PA border about an hour north of Pittsburgh and an hour east of Akron, OH.  Nicole and Boomer also own Penn-Ohio Veterinary Services which is also located at their residence in West Middlesex which requires a lot of their attention; however, with the help of Nicole's amazing mother, Elaine Buchanan, the horses are well-taken care of and spoiled !  Our horses boast many of the top bloodlines that are winning in the show ring today such as Graham's Ragtime, First Knights Billy Idol, Champion Farms Nighthawk, and Buckeye WCF Leeland Royal Grand; but, at the same time are deeply rooted in bloodlines that have stood the test of time such as FWF Little Blue Boy, Boogerman, Rowdy, Sid's Rebel, FWF Little Wardance, and Gold Melody Boy.  Our horses hold many AMHA and AMHR National titles and also Hall of Fame titles.  
Now after 35 + years of raising miniatures, we are very proud of what we are producing.  We have sold minis to many different countries and enjoyed meeting people from all over the World.  Please feel free to call or stop by our farm to see what we have to offer!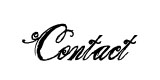 Nicole & Boomer Pearsall
5 Jimro Road West Middlesex, PA  16159
(412)527-0358  (call or text)

dvmfarms@hotmail.com
Located in Pennsylvania
(012620NX) Ad updated 10/2/2019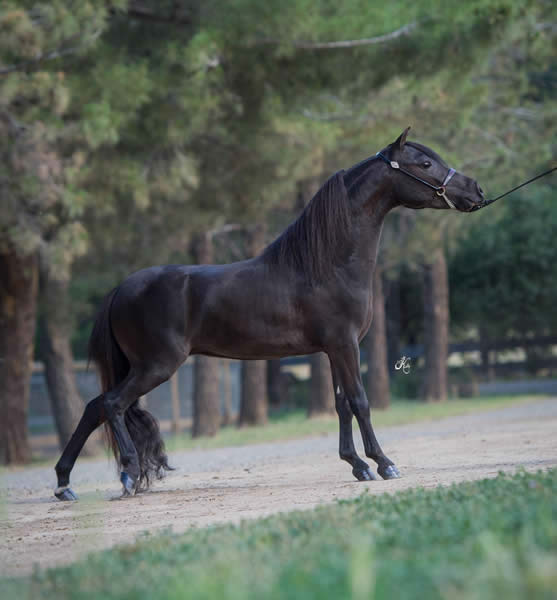 EE Hunters Dreams
(Dream)
AMHA/AMHR 2017 Solid Black SHOW Gelding
AMATEUR & OPEN GRAND CHAMPION IN 2019
Hunterberry Hill Impressive Design x Eriks Princess Hilma
Foaled 5/06/2017
Dream is a super "chill," gorgeous, giving gelding.
TOTALLY A DREAM FOR SOME LUCKY PERSON!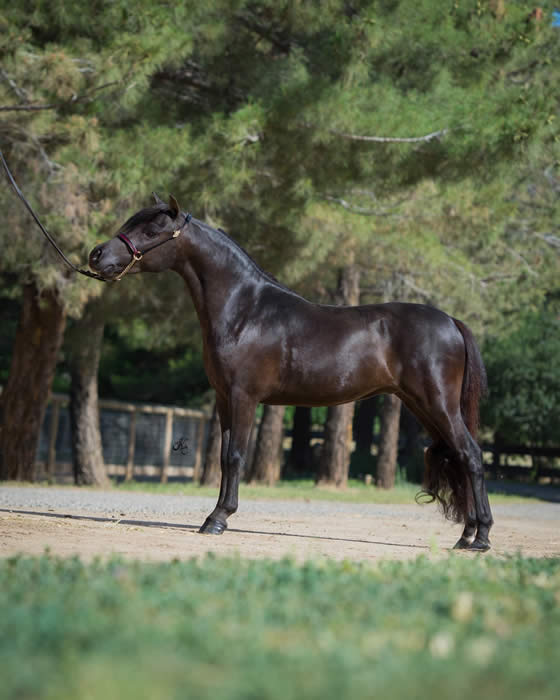 He has a gorgeous black coat that attracts attention in the show ring and at the farm.
Dream is super refined, correct, balanced and modern!
In 2019, Dream has shown in two AMHR shows including the Area VII National Show (similar to AMHA Regional Championships)
He won Amateur GRAND Champion, as well as Open GRAND CHAMPION JUNIOR GELDING with Casey Campbell of Wingate Training Center.
Dream has been in training at Wingate since March 2019.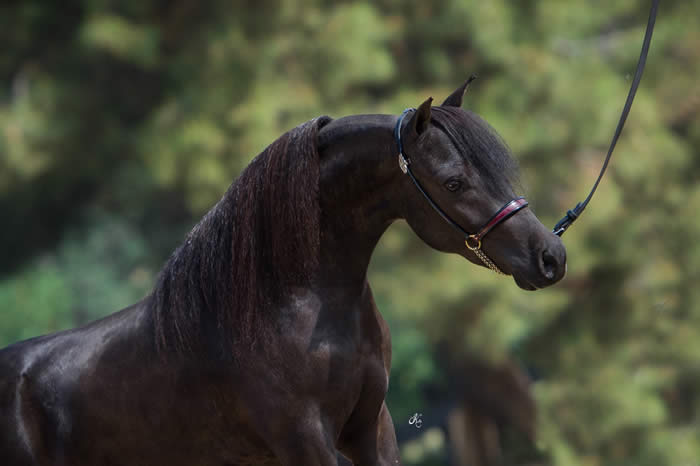 He's FIT, SHOWING & WINNING in 2019.
Just pick up the lead and head into the ring with him now - he's easy & uncomplicated to show.
This boy can move and will make an excellent performance horse when he comes of age!
He plays well with others and would make a great companion to a full-size horse if that is the goal.
$3,500.00

DOUBLE E RANCH
Jacob Elliott
(916) 479-0962
bigjasper5@aol.com
www.doubleEranch.us
Located in Gait, California (near Sacramento)
(011820X) Ad updated 7/16/2019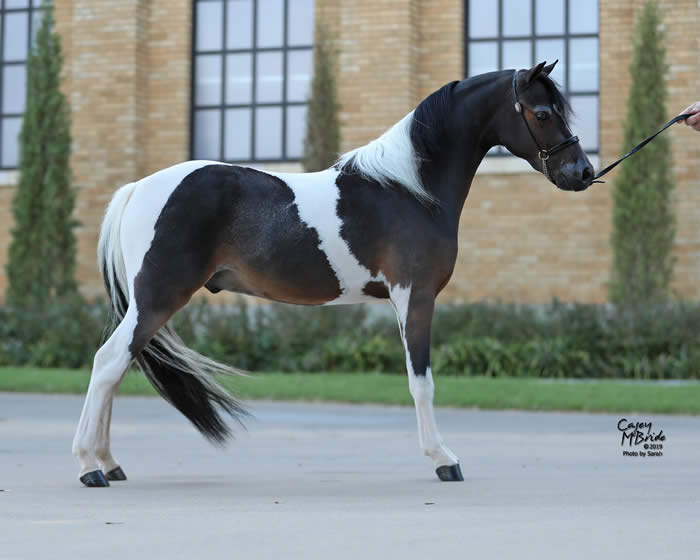 EaglesNest Sharifs Jetting Topper
AMHR Registered 2017 36" Bay Pinto Gelding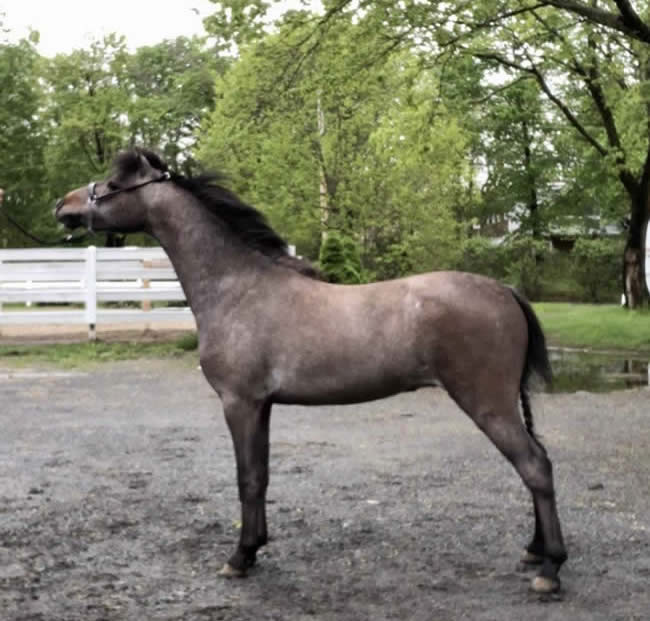 LM Country Boys Kick The Dust Up
AMHA/AMHR 35.5" 2017 Gray SHOW Gelding
++ IDEAL ALL-AROUND & COMBINED DRIVING EVENTS PROSPECT ++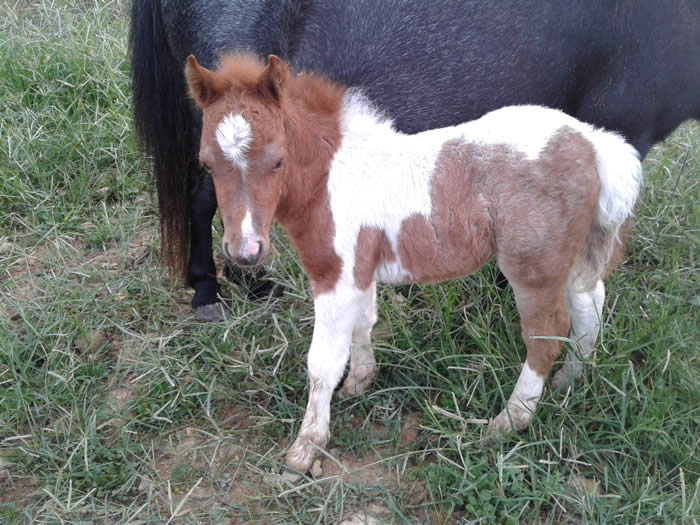 Playtime Whose Your Daddy
AMHA/AMHR 2018 Chestnut Pinto TINY Gelding
++ SHOULD MATURE UNDER 28" TALL ++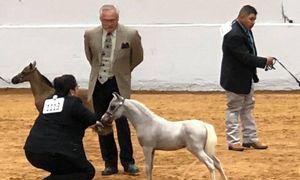 Playtime Geneses 24 Carrot Gold
AMHA/AMHR 2018 31" Palomino Gelding
+++ FIT & READY TO SHOW IN 2019 +++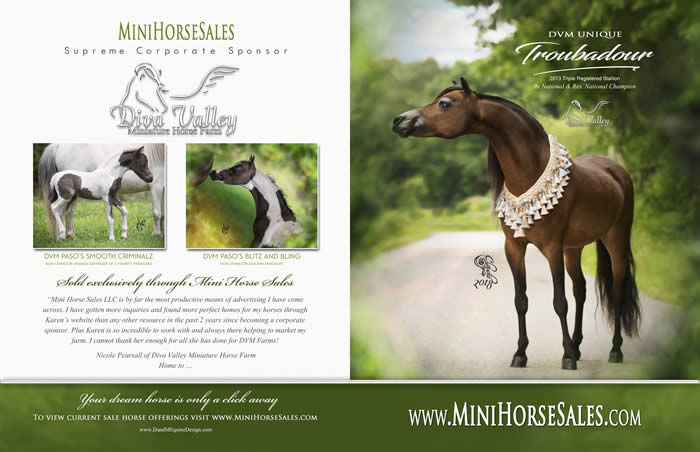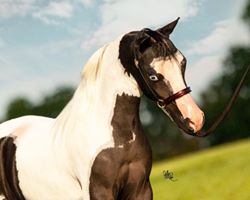 Winning Streaks Epic Masterpiece
AMHA/AMHR 2017 Black Pinto Gelding
REGIONAL CHAMPION & AMHA GRAND CHAMPION GELDING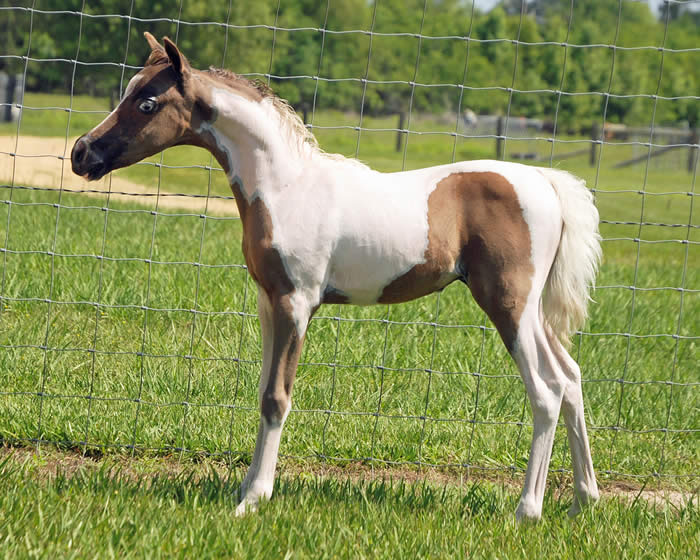 Stars Outta Control
ASPC/AMHR 2018 Pinto EXTREME Show GELDING
ASPC/AMHR FUTURITY NOMINATED
ASPC / AMHR Super Gelding Program

ASPC/AMHR/ASPR Super Gelding Program Rules
1. Nomination fee for 2015 is $20 per gelding per nomination of either halter or performance. This makes the gelding eligible for either the halter award or the performance award respectively.
2. Nomination form to be filled out including geldings name, registration number, owner, and division ("A" mini, "B" mini, Classic, Foundation, Modern, Modern Pleasure, ASPR).
3. Calculations:
a) Owner to use BEST (top) 10 judges (can be less than 10 judges) and fill out points form and return points form to coordinator no later than DECEMBER 1, 2015. The best (top) 10 judges for the all around halter and all around performance do not have to be the same (you can have 10 judges for the halter all around that are NOT the same 10 judges used for your performance all around points).
b) Form will contain show date, location, judge, class name, number of entries in class and placing.
c) A judge may be used more than once as long as the show date is different.
d) Class information will be verified with the ASPC/AMHR office before final tabulations.
e) Points to be based on number of entries per class (including championship and grand championship classes).
f) In case of a tie for the Super Gelding Award, the tie will be broken by the number of Hall Of Fame points earned in hall of fame eligible classes. Hall of fame points will be based on what the ASPC/AMHR office has tabulated.
4. Points:
Number in class
1--1st=1 pt
2--1st=2 pt, 2nd=1 pt
3--1st=3 pt, 2nd=2 pt, 3rd=1 pt
4--1st=4 pt, 2nd=3 pt, 3rd=2 pt, 4th=1 pt
5--1st=5 pt, 2nd=4 pt, 3rd=3 pt, 4th=2 pt, 5th=1 pt
6 or more--1st=6 pt, 2nd=5 pt, 3rd=4 pt, 4th=3 pt, 5th=2 pt, 6th=1 pt
5. Points will be calculated by points coordinator.

6. The shows eligible from December 1, 2014 through November 30, 2015. For the 2015 season a gelding may be nominated at any time and any shows he participates in can be counted.
7. Point forms must be returned to the points coordinator no later than December 1, 2015. They may be returned sooner. Results will be available no later than Feb. 28, 2016.
8. Class breakdown (only ASPC/AMHR rated classes will count):
a) All halter (open, amateur, youth and PMC eligible): classes include model halter, halter, champion halter class, grand champion halter class, color.
b) All performance (open, amateur, youth, & PMC eligible):classes include under saddle classes, driving classes, hunter in hand, jumper in hand, obstacle in hand, liberty, showmanship classes, costume, modern roadster in hand, versatility driving, obstacle driving.
c) Not eligible: group halter classes (get of sire, produce of dam, herd of four, etc.), team driving classes, non-rated classes (such as miniature roadster in hand)
9. Super Gelding Award divisions:
a) Miniature "A" halter and performance
b) Miniature "B" halter and performance
c) Classic halter and performance
d) Foundation halter and performance (classic performance class will be counted if foundation performance classes are not offered per ASPC rulebook)
e) Modern halter and performance
f) Modern pleasure halter and performance (modern performance classes will be counted if modern pleasure performance classes are not offered per ASPC rulebook)
g) ASPR halter and performance
h) NSPPR halter and performance combined

10. Awards: 80% of nomination fees collected for each division ("A" miniature, "B" miniature, classic, foundation, modern, & modern pleasure) will be awarded as follows: 40% for all around halter and 40% for all around performance. 80% of nomination fees collected for the ASPR and NSPPR divisions will go to the ASPR and NSPPR all around winners respectively. The remaining 20% of nomination fees will be used for administrative costs and for the purchase of a commemorative award for the winners.
11. The nomination monies will be kept in a separate account maintained by Joe from the ASPC/AMHR office. See nomination form for mailing address for the fees.
12. A gelding continues to be eligible for the Super Gelding Program in the year nominated even if he changes ownership.
13. Registration papers must reflect gelding status before any points will be counted (example: you cannot count points earned in March as a stallion when pony/horse was gelded in April).
14. Gelding can be shown by anyone (not limited to owner or owner's family). Geldings shown by youth need to list youth's name on points tabulation form.
15. You must be a ASPC/AMHR/ASPR member to participate in this program.
SOLD FROM THIS PAGE:
EaglesNest Sharifs Jetting Topper (October 2019)
DVMs Trou Game Changer (October 2019)
ASW Blazing Sevens (August 2019)
Comferts Paint Me A Portrait (July 2019)
Playtime Geneses 24 Carrot (May 2019)
Playtime Whose Your Daddy (May 2019)
DVM Pasos Titans Carnosa (September 2018)
Stars Outta Control (August 2018)
Hopkins The Jokers Jaxon (March 2018)
Roseland Lil Admirals Spin It (December 2017)
DVMs Paso Calypso Blue (September 2017 - donated to AMHA raffle)
Hopkins PC Calypso (August 2017)
Covergirls Mr Universe Ize This (July 2017)
Minners Unforgettable Golden Titan (September 2016)
Cedar Rails Absolut Wildcat (September 2016)
Designers This Toys Got Bling (April 2016)
Oak Bay Salsas Moonlight Martini (March 2016)
Ericas Trotter's Sweet Talker (January 2016)
Hyde Away Ranch Hot Chili Pepper (January 2016)
DEWS Hennesseys Mercury Idol (January 2016)
Alliance Boleros Pablo (December 2015)
Oak Bay Salsas Top Hat (December 2015)
Oak Bay Salsas Storm Bringer (November 2015)
Ericas Feel That Fire (September 2015)
Olympian LM Hawks True Grit (June 2015)
Big Leaps Slicks Ode To Honor (June 2015)
Erica's Take It All (January 2015)
Maple Hollows Montes Maestro (November 2014)
Hopkins An Image To Envy (November 2014) Congrats to Kristin MacBride
LK Eagles Unos Foxy Rascal (November 2014)
LM Idols Hondo Hawk (October 2014)
Dayspring Heritage Spirit (October 2014)
Ravenwood Bells & Whistles (October 2014)
Conders Definatly Debonair (September 2014)
Hyde Away Ranch Storms Toy Express (September 2014)
Aloha Acres A Silent Patriot (September 2014)
Bondes Bouncin B Red Hot Rambo (April 2014)
Tibbs Grand Torino (December 2013)
SFM Scouts Undisputed Hawk (October 2013) Congrats to Jamie Davis - North Carolina)
Dayspring Neighborhood Top Flight (September 2013)
Buckeye WCF 1 Hot Hello (September 2013)
Azariahs Beyond Handsome
Tibbs Mr Rockafella
Stars Genuine Granite
Brookhavens Elusive Lad
Another reason to purchase a GELDING!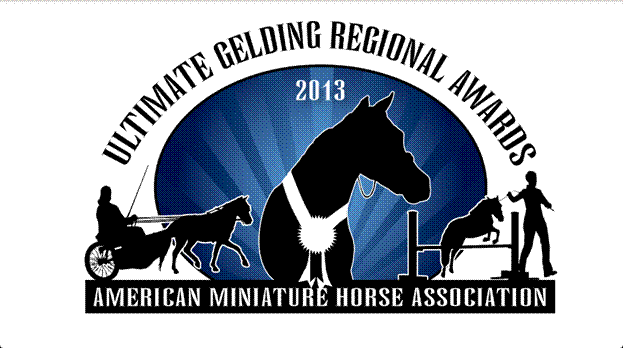 AMHA 2014 Ultimate Gelding Regional Awards
The AMHA Ultimate Gelding Regional Awards are awards that will be presented each year at the AMHA Regional Championship Shows. Awards will be presented to the top - 2 - placings for each division.
The awards are based on points and will be awarded in three divisions – youth, amateur and open. Points will follow the horse, and the appropriate award will be presented to the RECORDED owner as of the transfer and/or Lease deadline for the Regional shows in the current show year.
Contact AMHA for more information or see bottom of this page

AMHA supports our Geldings
Historically there have been an average of 40 geldings that participate at each Regional Championship Show. This new program replaces the old Ultimate Gelding Awards, which had limited participation. Many more exhibitors and their Geldings will be able to participate in this new and improved program!
The AMHA Ultimate Gelding
Regional Awards are awards that will be presented each year at the AMHA Regional Championship Shows! Award buckles will be presented to the top – 2-placings for each division. The awards are based on points and will be awarded in three divisions – youth, amateur and open. Points will follow the horse, and the appropriate award will be presented to the RECORDED owner as of the transfer and/or Lease deadline for the Regional shows in the current show year.
1) Although non-nominated horses will be eligible to compete in the specified classes for Regional Championship Show titles, only nominated geldings will be eligible to receive AMHA Ultimate Gelding Regional Awards.
2) A nominated horse exhibited by a youth must be owned by that youth or an immediate family member as defined in YD-010 C pertaining to AMHYA titles and awards. All YOTE rules and restrictions apply to the YOTE gelding class.

There are 12 awards broken down by:
Youth halter, Youth Performance to include YOTE (to include Special Needs Youth), Amateur Halter, Amateur Performance (to include AOTE), Open Halter and Open Performance (to include Special Needs Adult).
A 1st & 2nd in each division!!!
Nominated Geldings may earn points in most classes. Look for the info on the Amha website for details. The points will be awarded according to where the nominated geldings place in their prospective classes. Points will be awarded for 1st thru 10th placings. 1st place getting 10 points, 2nd getting 9 points and so on. Should there be less than 10 entries, points will be awarded accordingly; for example: with 5 horses; 1st place gets 5, 2nd gets 4 and so on.

A gelding must be nominated by:
■ Completing a nomination form and giving the form and required nomination fee to show management "before" the horse goes into his first class.
■ All Geldings will receive a number out of a special series of numbers to make tracking them easier. For Example 900,901,902,903, etc.
The nomination fees are as follows:
■ Youth/YOTE - $25.00
■ Amateur/AOTE - $25.00
■ Open - $25.00
A gelding can be nominated in one, two or all three divisions.
Show your support for this great program!