2018 Miniature Yearling Mares For Sale

Carefree's Portrait Of A Lady
(Lady)
ASPC/AMHR Shetland 35" Black SHOW Mare
+ AMHR 2018 Nationals Top Four + Multi Grand Champion Mare +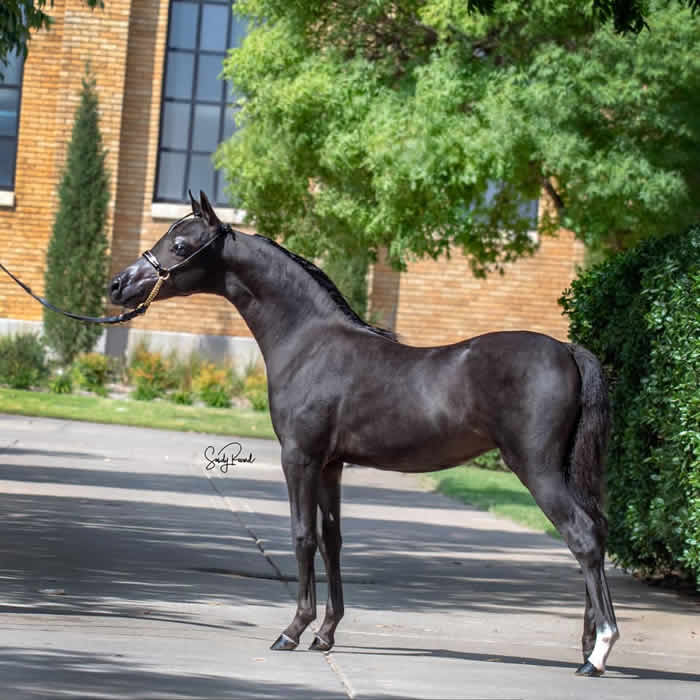 TSL's Portrait In Black x TSL's Sweet Evening Breeze
Foaled 6/06/2018
Offered for your consideration to a show home only , Carefree's Portrait of a Lady.
This ASPC/AMHR yearling black filly, and line bred RHF Raven Hood.
Robin Hood is the sire of TSL's Portrait in Black & TSL's Ravens Nightahawk.
"Lady" is currently in training with Belinda Bagby of B&B Training Center in Arkansas.
She has a spot on Belinda's showstring if her new buyer wishes.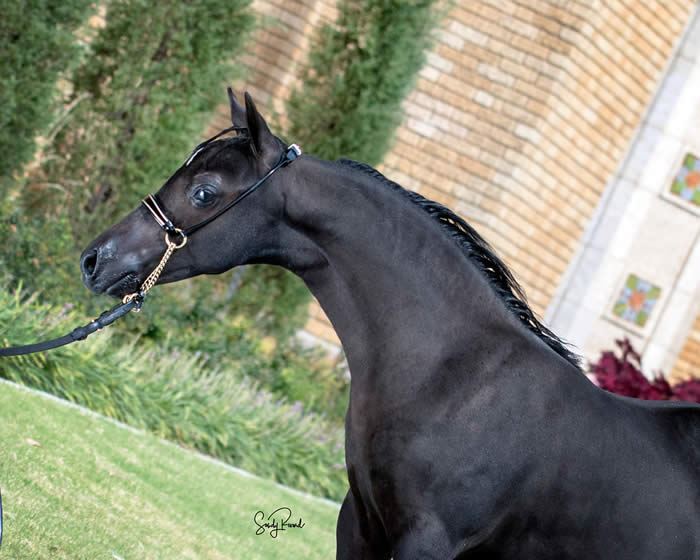 We have a NEW video of Lady available (taken this week) Please inquire!
Lady is already an AMHR National Top 4 and has four Grand Championships with under her belt.
She is already qualified for the 2019 AMHR Nationals.
Nominated in both ASPC & AMHR Futurities.
Lady is Foundation Certified.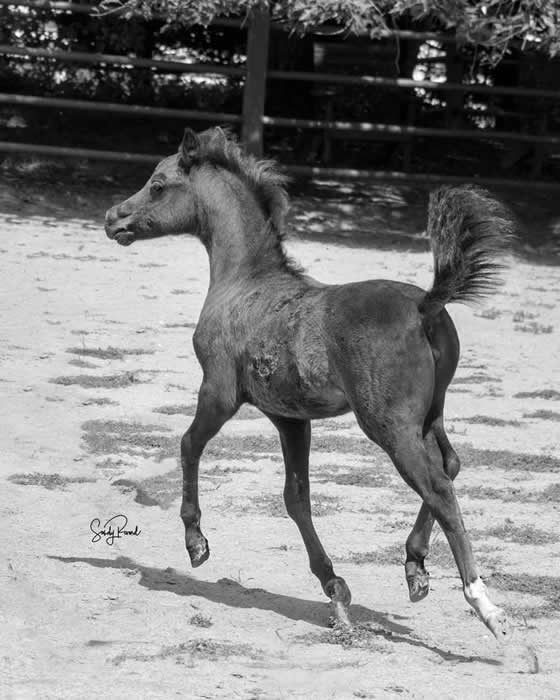 We just LOVE this girl but we have some outside cross foals coming up that's we'll be adding to our breeding program.
We just don't have room to keep them all.
She is projected to mature around 37" tall.
Fantastic opportunity to add a top bred mare to your show string and breeding program.
WELL PRICED AT $6,000.00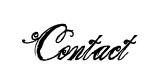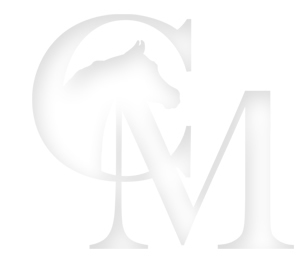 Gabby Guffler
CAREFREE MINIATURES & SHETLANDS
(314) 779-8183
Gabbygufler@gmail.com
Located in Arkansas at B&B Training Center
(100919X) Ad updated 4/8/2019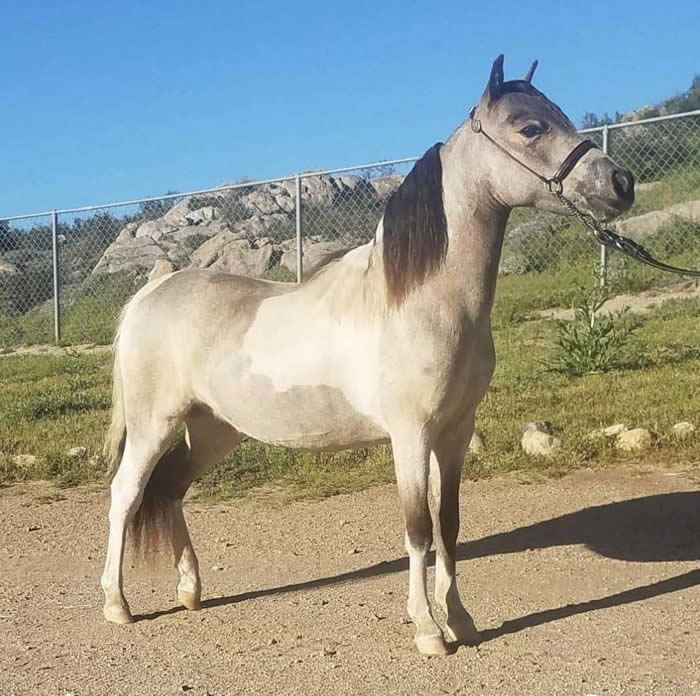 DVM Pasos Ritz N Rumba
(Rumba)
AMHA/AMHR 2018 29.5" Buckskin Pinto Mare
AMHA FUTURITY NOMINATED FOR 2019!
Mini Ridge Paso Doble x Jones Blue Boys Glitz N Glamour
Foaled 4/10/2018
Looking for a wonderful youth or amateur show mare?
Consider RUMBA!
Her pedigree is enviable and she's PRETTY, showy and sweet.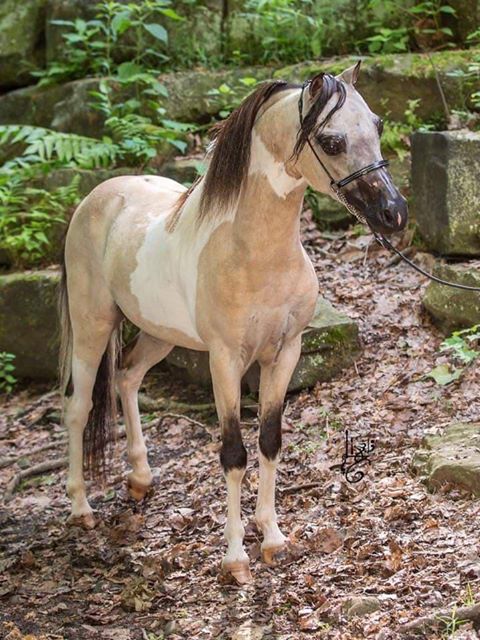 Rumba is quiet and kind with a friendly demeanor.
We'd LOVE to see her with her own youth or amateur show partner.
Her pinto markings qualify her to be registered PtHA (Pinto) and she would excel in that arena.
If you are considering her as a future broodmare, she certainly has the PEDIGREE that's worthy of reproducing.
Her sire, "Paso" has sired multiple World Champions in halter.
(Paso pictured at right)
Paso is sired by World SUPREME Champion, Grahams Ragtime.
On her dam's side, she's sired by multi World Champion producer JONES BLUE BOYS TEXAS TORNADO -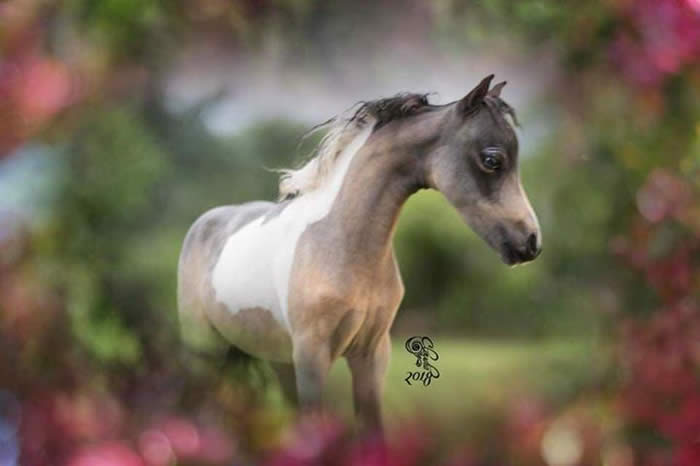 - a Blue Boy bred stallion, siring AMAZING heads.
He's produced many of the premier broodmares at DVM Farms.
Rumba is still hairy and currently getting into show condition but you can see her clipped and show ready in her foal photo at left.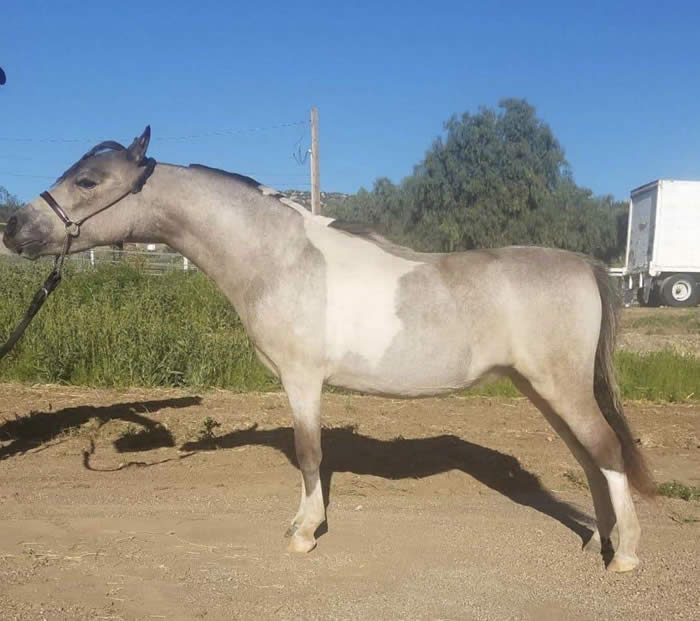 We are very excited about her future!
She's a quality mare with a HUGE future -
- show her, drive her or breed her - the sky is the limit!
OFFERED AT $3,500.00
Sells with current Coggins and Health Certificate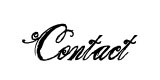 Brittney Cunningham
(951) 290-9800
brittneycunningham89@gmail.com
Located in Nuevo, California
(92119X) Ad updated 3/20/2019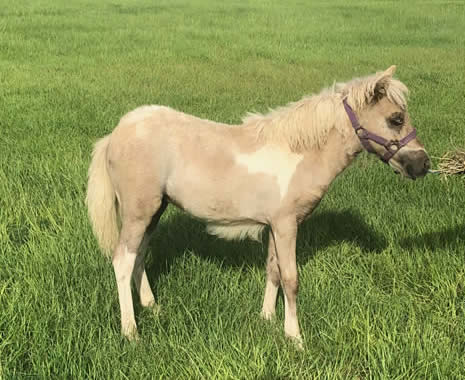 Rowan Creek Hot Diggity Dan
(Carrie)
AMHA/AMHR 2018 Silver Dapple Pinto Mare
FUTURE COUNTRY PLEASURE DRIVING PROSPECT
Leprechaun Acres Toppers Dan x Vermilyea Farms Miss Shangrila
Foaled 4/22/2018
Looking for a DRIVING prospect with loads of potential?
One that you can bring along slowly, YOUR way, to create a future DRIVING star?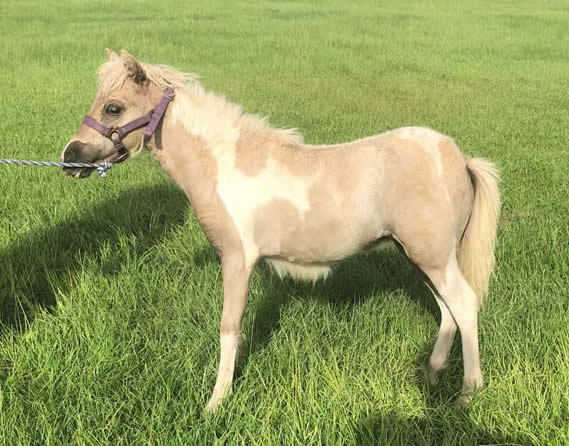 We think this sweet little yearling mare may just be your ticket to the top!
Her pedigree boasts many driving champions, starting with her top producing sire, "Toppers Dan".
Carrie's dam is a daughter of MODERN MISTER SNIPPET -
a stallion that put VERMILYEA FARMS on the map to success in the Miniature Horse world.
Carrie enjoys the company of humans and seems smart and trainable.
New photos coming soon once it's warm enough to clip, but expect her price to increase!
At her LOW LOW price, it's hard to go wrong here!
ONLY $750.00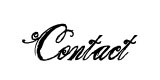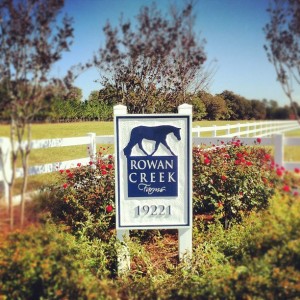 Amanda Benton
ROWAN CREEK FARMS
www.rowancreek.com
(910) 872-2074
amandabenton@me.com
Located in Ivanhoe, North Carolina
(51019X) Ad updated 3/26/2019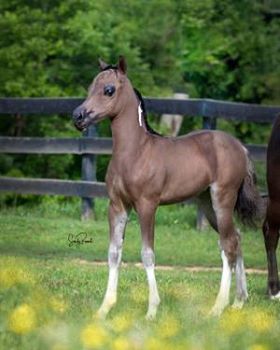 Europa Fell Miss Taylors Legacy
(Taylor)
AMHA/AMHR 2018 Bay Pinto Mare
Ten L Tigers Legacy x Lucky Four Rebelchase Uppity Miss
Foaled 5/25/2018
DON'T WAIT ON THIS ONE!
Priced LOW for quick sale!
Taylor is a LOVELY Shetland bred mare with an amazing pedigree.
Her sire is a Triple Registered Shetland.
Taylor's dam is a daughter of World Champion producing "LUCKY FOUR CHASIN RAINBOWS" making her a SIDS REBEL grand daughter.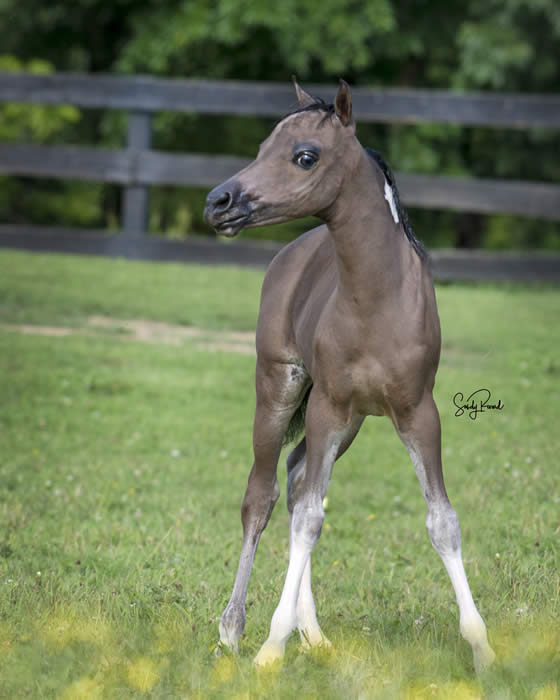 She's as sweet as she is elegant with mile long legs and a brilliant bay color.
Taylor will mature tall.
She is projected to outgrow her AMHA papers so she's priced super low.
She can easily be registered PINTO (PtHA) and be very competitive in that arena.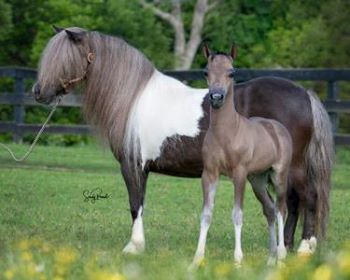 Just look at her PARENTS and you can see where Taylor gets her amazing good looks!
Imagine her high white socks flashing past the judges while she's in the DRIVING ring in a few years.
Really - what's not to LOVE?!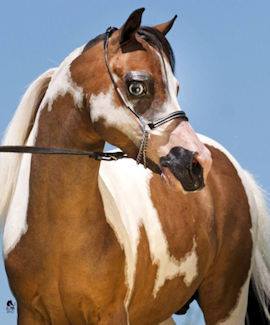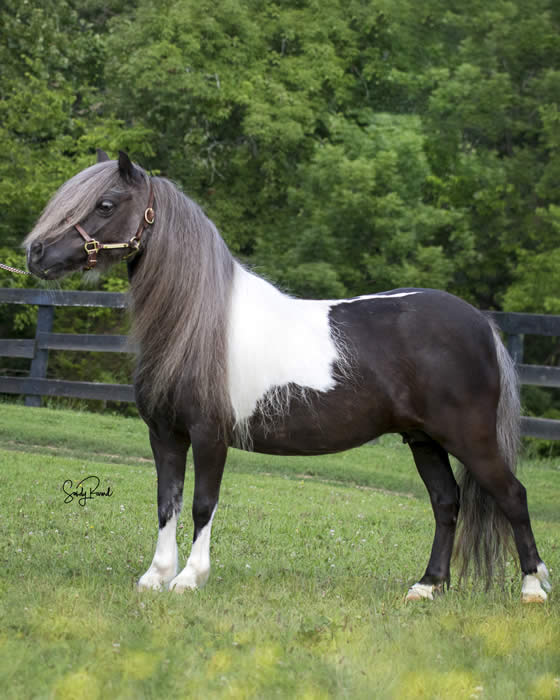 Sire: Triple Registered Shetland Dam: Sids Rebel granddaughter
ONLY $600.00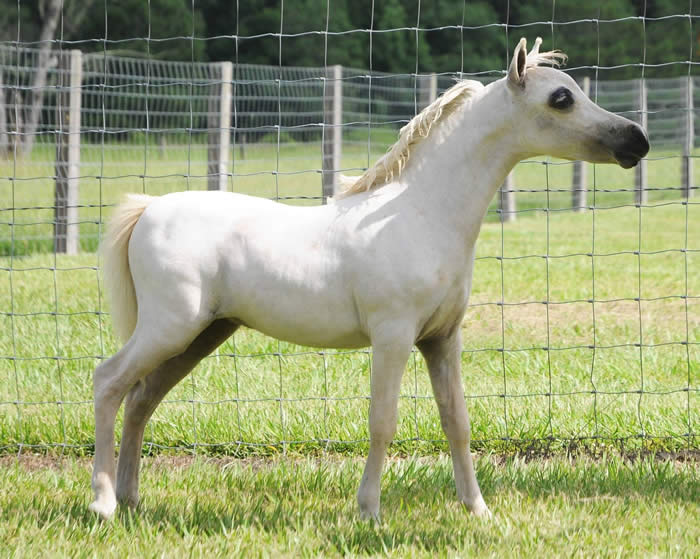 Stars Idols I Sparkle
(Sparkle)
AMHA/AMHR 2018 Palomino SHOW Mare
+ SHOULD MATURE 30" OR UNDER! + AMHA FUTURITY NOMINATED +
First Knights Billy Idol x ERL Cuttys Cover Girl
Foaled 3/21/2018
WHAT A PEDIGREE!
This baby doll filly has incredible potential and we'd love to see her in a show home.
Sparkle's sire is one of the GREATEST of ALL time - FIRST KNIGHTS BILLY IDOL.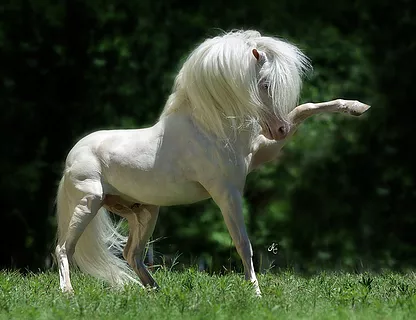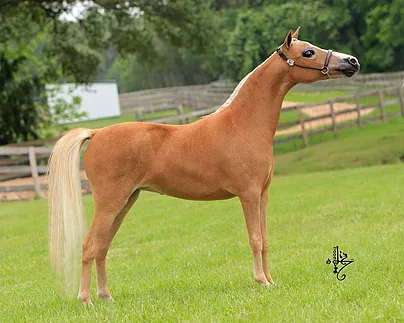 SIRE: BILLY IDOL DAM: (WORLD CHAMPION) ERL CUTTYS COVERGIRL
He is the sire to numerous World and National Champions and GRAND CHAMPIONS in both HALTER & PERFORMANCE.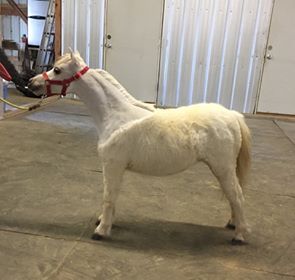 Each year, BILLY IDOL get continue to dominate the winner's circle.
Sparkle's dam ERL CUTTYS COVERGIRL, is a 2x AMHA World GRAND CHAMPION herself.
Covergirl is also a producer of multiple WORLD CHAMPIONS.
Her first foal, "Soldier Creek Baby Ima Star" is a World Champion Weanling Mare.
(PIC AT RIGHT IS CURRENT!)
Covergirl's second foal - STARS IDOLS INSPIRATION is a 3x World Champion and a Res World Champion mare -
and she's a FULL SIBLING to this pretty palomino!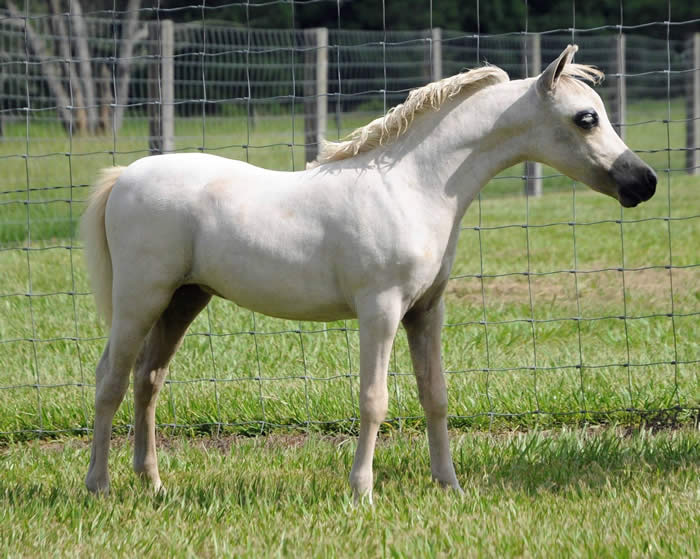 We think SPARKLE will make it "three-for-three" and follow in her big sisters' hoofprints -
right into the World Show winner's circle too!
This golden goddess should mature TINY - most likely UNDER 30" tall.
She's SWEET and SPUNKY and we'd love to see her in a show home.
She has a spot reserved on STARS 2019 Show String if her new owner chooses.
$5,500.00
PAYMENT PLAN AVAILABLE OR $600.00 CREDIT TOWARDS TRANSPORT!
THIS MARE IS THE REAL-DEAL!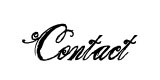 Sue Boyer
(859) 333-5198
raocie@yahoo.com
Taylor Located in Kentucky
Sparkle located in Texas at Stars Miniatures
(51019X) Ad updated 3/26/2019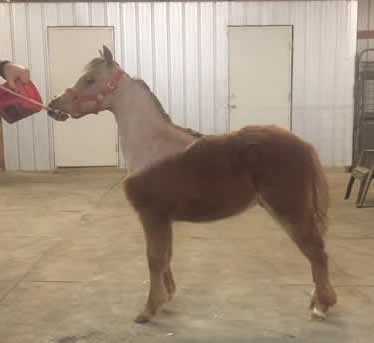 Oak Bay Bristol Bellasima
(Bella)
ASPC/AMHR/AMHA Triple Registered 2018 Sorrel Mare
MATERNAL SIBLING TO OAK BAY SALSAS CARDINAL RULE
Bristol Pepito x The Eyes Have It Of HHP

Foaled 5/10/2018
+++ AMHA FUTURITY NOMINATED +++

This 2018 mare has tons to offer! Bella is a TRIPLE REGISTERED Arenosa bred mare.
Her dam "The Eyes Have It", is a daughter of the game-changing MCCARTHYS JESSE JAMES OF RIVENBURGH.
She is a World/National GRAND CHAMPION producing mare.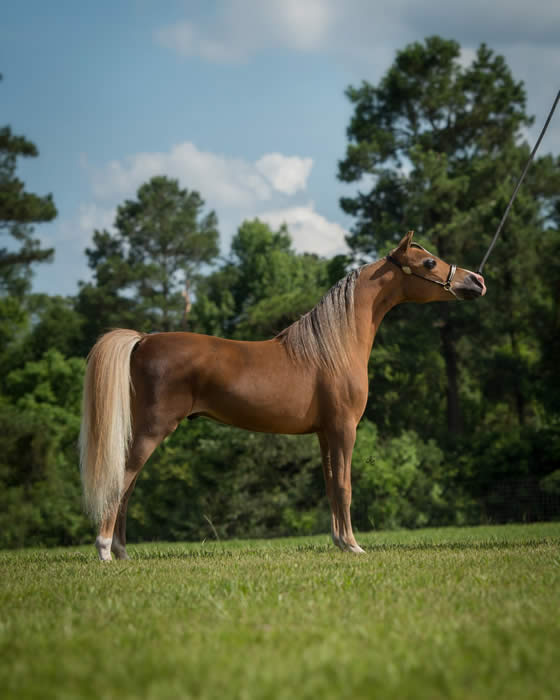 This mares Bella a maternal sibling to AMHR National GRAND CHAMPION Junior Stallion/ World GRAND CHAMPION (Futurity) Stallion, OAK BAY SALSA CARDINAL RULE.
"Ruler" (at left) is a son of OAK BAY SALSAMIO - multi World GRAND CHAMPION producer.
Bella's sire is BRISTOL PEPITO - who is the SIRE to SALSAMIO, making Bella a very close genetic match to CARDINAL RULE.
We are very excited about this cross.
Bella is upright and showy with a bright attitude.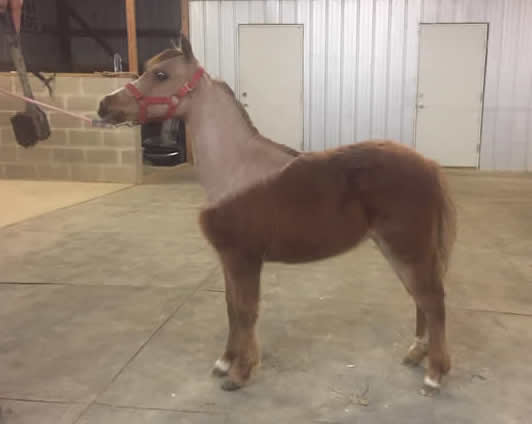 She measures 31.75" in January 2019 as a yearling so may likely be too tall to show as an AMHA yearling.
She is projected to mature right around 34".
Her brilliant TRIPLE pedigree should be an asset to any forward thinking AMHA breeding program.
$4,500.00
SELLER IS OFFERING HUGE SHIPPING INCENTIVES (UP TPO $1,000.00!)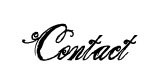 RAVENWOOD MINIATURES
CraigWestergaard & Bryan Hall
PO BOX 546
5719 Bunch
Oak Ridge, NC 27310
(336) 643-7130
cweste2562@aol.com
Currently located in Spurger Texas
at STARS MINIATURES
(70219X) Ad updated 3/13/2019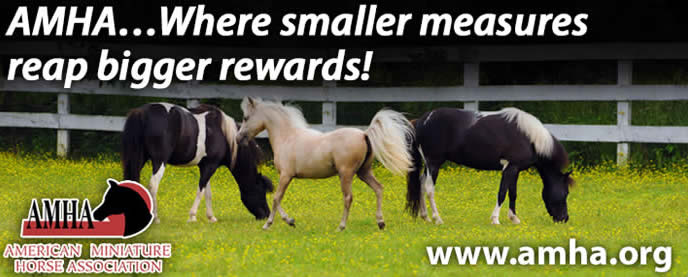 Olympian Idols Felina Hawk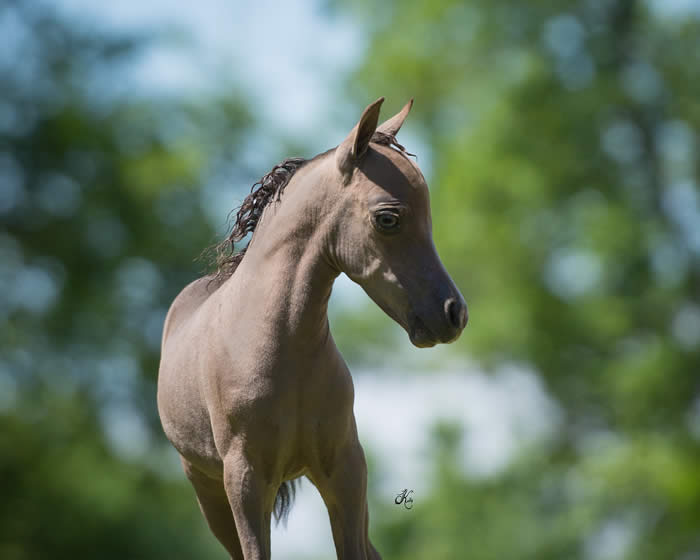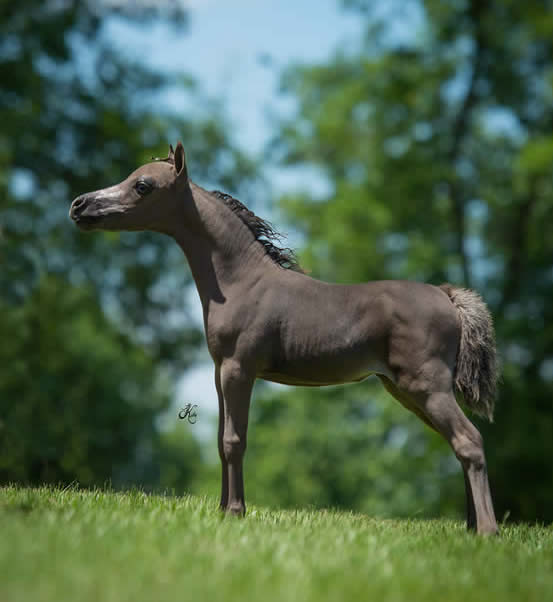 2018 AMHA/AMHR Smokey Black SHOW Mare
First Knights Billy Idol x LM Hawks Silver Senorita
Foaled 5/03/2018
This smoky black filly should mature to 30"-31".
Futurity Nominated
MORE INFO SOON!
Priced to sell at $3,000.00

Olympian Country Lady Luck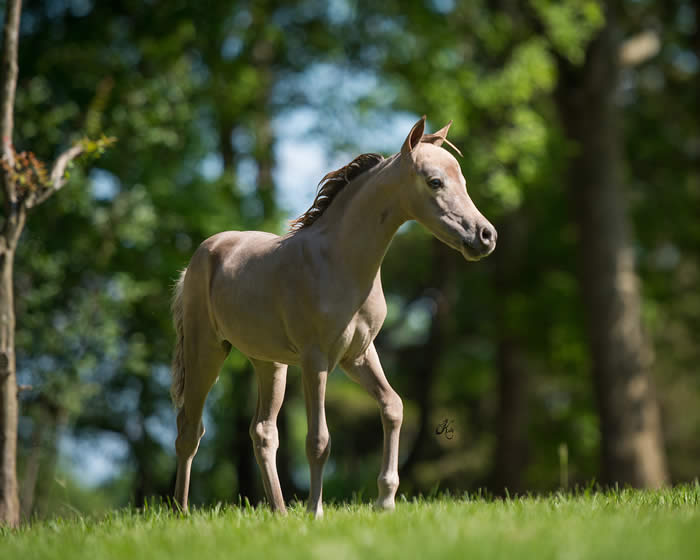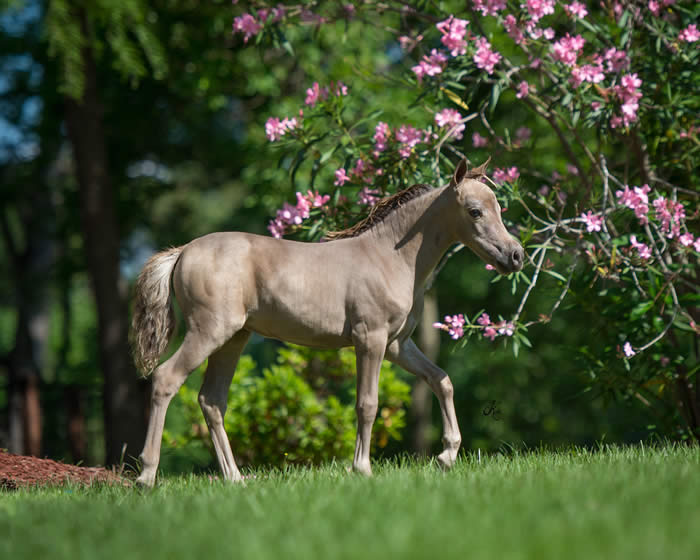 D&S TG Ima Country Boy x Olympian Miss Demeanors Dream Girl
Foaled 4/08/2018
Extreme SHOW prospect by World SUPREME Champion "Country Boy" and out of a beautiful, correct mare.
Should mature around 32" - 33"
AMHA/AMHR Registrations pending
AMHA Futurity Nominated
SHOW HOME PREFERRED
$5,000.00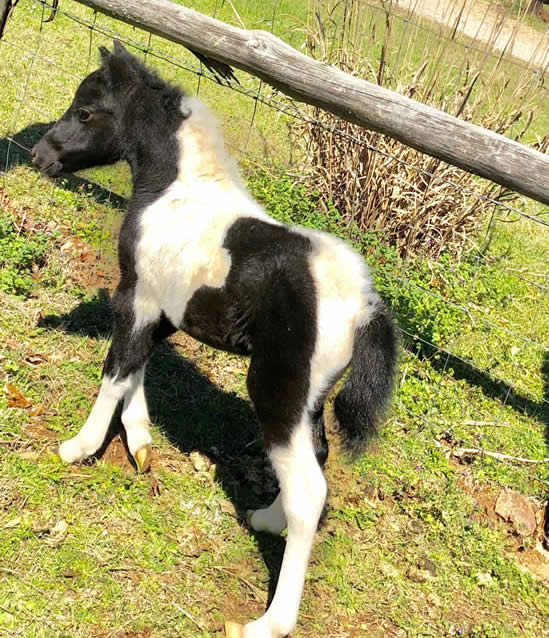 LM 2018 Country Boy Filly
2018 ASPC/AMHR Black Pinto Mare - Should mature Under 34"
D&S TG Ima Country Boy x Buckeye WCF Paposa Amore Doll
Foaled March 2018
EXQUISITE show filly offered for your consideration!
This tiny doll is projected to mature 33-34" - perfect hardship candidate for AMHA!
Leggy and refined with a dainty head and perfect pinto markings.
Her sire, COUNTRY BOY, is a triple registered World SUPREME CHAMPION stallion.
++ Serious inquiries only please ++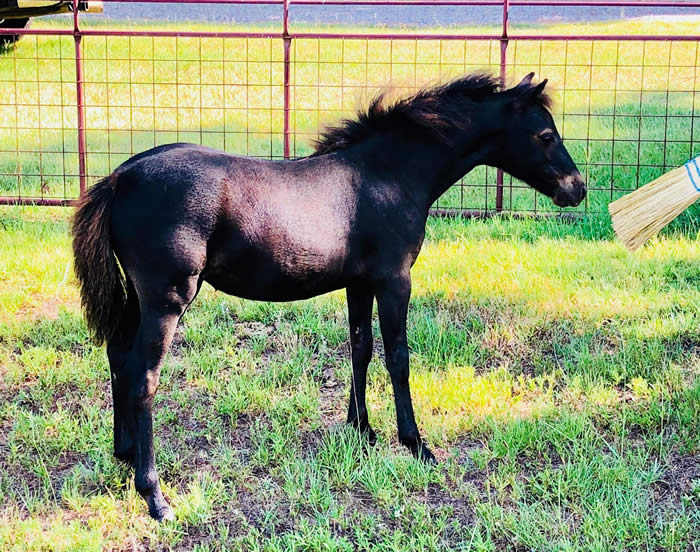 2018 Triple Registered Black SHOW Mare
ASPC/AMHR/AMHA
D&S TG Ima Country Boy x Wa-Full Crescent Tonya
2018 TRIPLE REGISTERED MARE
Another  exciting opportunity for the buyer who has researched pedigrees and show records! 
She's TRIPLE REGISTERED with classic and desirable SHETLAND bloodlines.
Sells with no height guarantee.
$2,500.00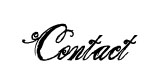 OFFERED BY OUR CORPORATE SPONSOR:

Janet King
3837 FM 1643
Winnsboro, Texas 75494
903.629.3234
606.584.4231
jfk657@yahoo.com
Located in Winnsboro, Texas
(70319NX) Ad updated 3/20/2019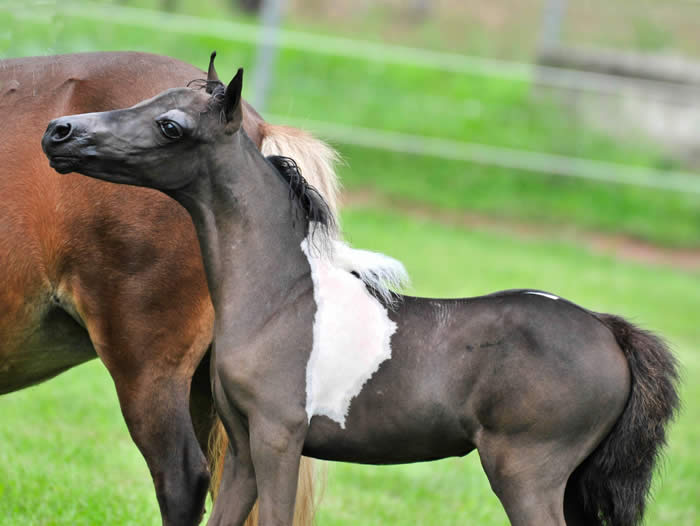 CMC Gem Of The Nation
(Gemma)
AMHA/AMHR 50% Shetland 2018 Black Pinto SHOW Mare
SHOULD MATURE UNDER 30" - PERFECT AMHA "HERITAGE GRAND" CANDIDATE!
Caldwells National Treasure x Jandts Irish Sha Fawn
Foaled June 17, 2018
Tiny and correct Shetland Blend mare for your consideration!
Gemma's sire is TRIPLE REGISTERED "Caldwells National Treasure" aka NATE.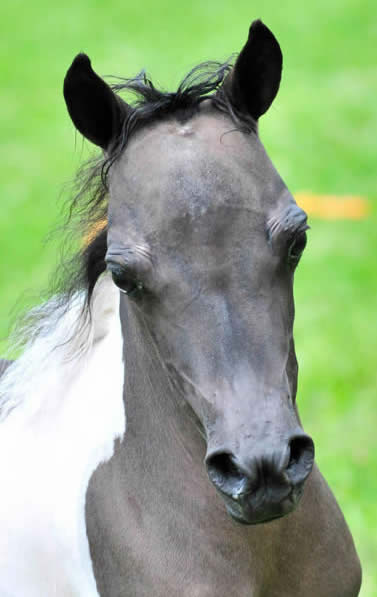 Nate is a direct son of WAUK-A-WAY CATCH THE WIND ("Mike")
"Mike" has modernized the look of our Miniature Horses by adding the extreme refinement and elegance found in today's Shetlands while reducing the height.
This baby doll may never see 30" tall yet she still has the look of a Shetland.
Gemma may be your ticket to the winner's circle in the new AMHA Heritage GRAND class.
She'd be an ideal choice for a breeder looking to add some Shetland influence while keeping their breeding program a TRUE "A" Miniature size.
A true "GEM" brought to you by the World/National GRAND Champion breeding program at CMC Miniatures.
$3,500.00
PAYMENT PLAN AVAILABLE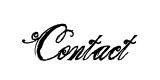 Carmelites' Mini Corral
403 West County Road,
Sugarloaf PA 18249
(570) 788-1205 -
(570) 788-3329 Fax
Located in Sugarloaf, Pennsylvania
(52419X) Ad updated 3/22/2019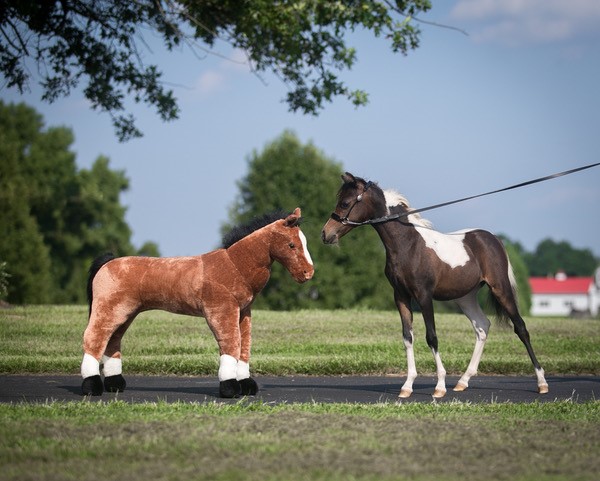 Hopkins PC Phoebe
(Phoebe)
AMHA/AMHR (Eligible) 2018 Bay Pinto SHOW Mare
BY WORLD GRAND CHAMPION SHETLAND "POKER CHIP"
Ravenwood Poker Chip x Ravenwood Aristocrats Painted Envy
Foaled 4/09/2018
This amazing Shetland Blend mare should mature around 33.5" .
PHOEBE HAS "SUPERSTAR" WRITTEN ALL OVER HER!
She's leggy and refined with an elegant, long neck.
She is super balanced with a tight trim barrel so typical of today's modern Shetlands
She's already on her way to being a SHOW horse -
Phoebe has been weaned and handled daily.
CONSIGNED TO THE HHM SPRING SALE ON APRIL 27th 2019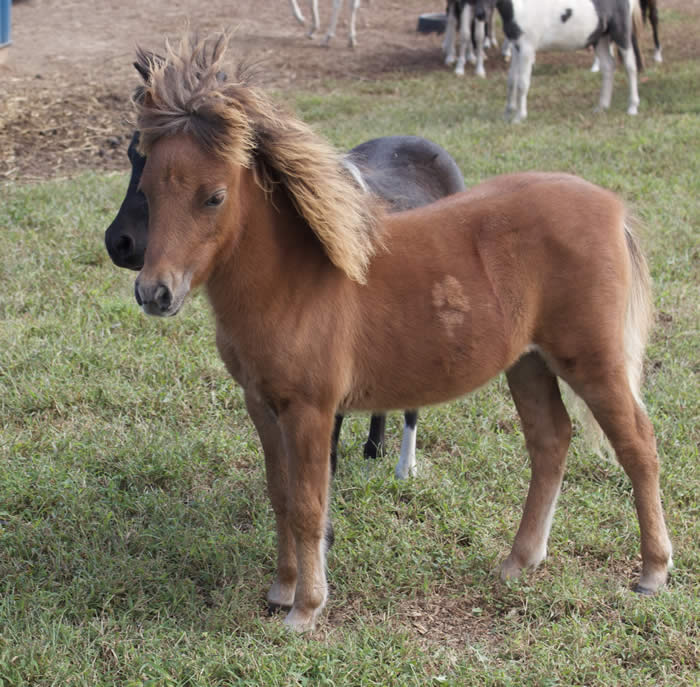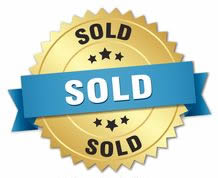 Hopkins Ilsa Image
(Ilsa)
AMHA/AMHR (Eligible) 2018 Chestnut Minimal Pinto SHOW Mare
BY 2X WORLD RES GRAND CHAMPION "LITTLE O"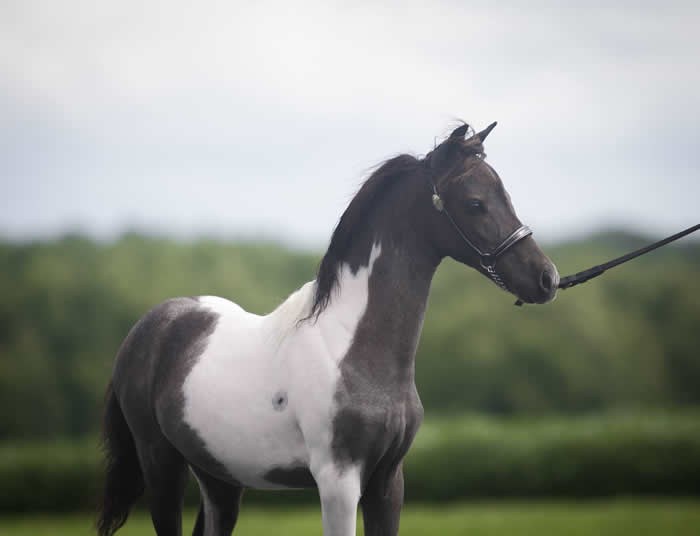 Hopkins PC Pandora
(Pandora)
AMHA/AMHR (Eligible) 2018 Grey Pinto SHOW Mare
BY WORLD GRAND CHAMPION SHETLAND "POKER CHIP"
Ravenwood Poker Chip x Ravenwood Dominate The Ring
Foaled 4/30/2018
This amazing Shetland Blend World Champion cross was a no-brainer for us.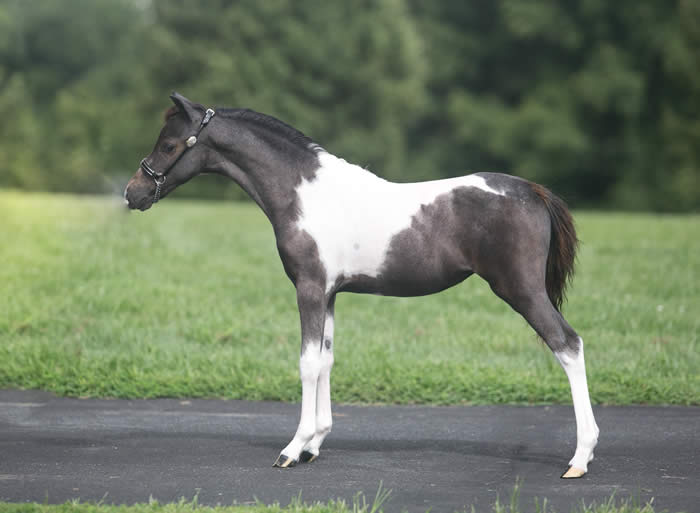 Pandora has big winners on both sides so she was already on the path to the winner's circle even before she was born.
Just consider her royal lineage!
Pandora's dam, Ravenwood Dominate the Ring, is a gorgeous, World Champion mare.
She has already produced World and National GRAND Champion foals.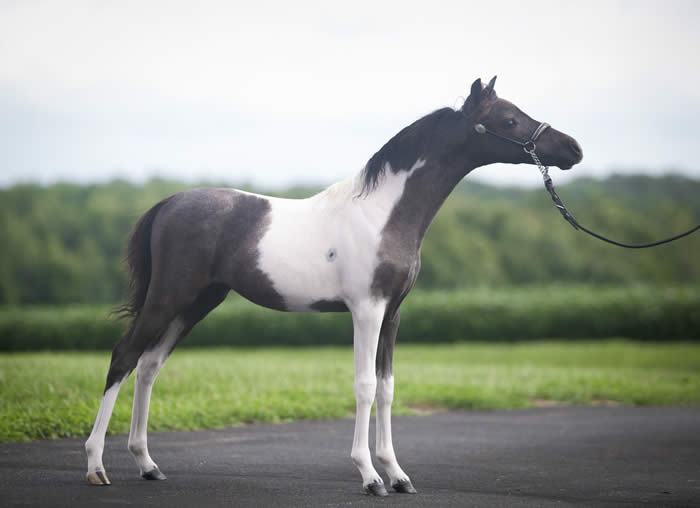 Pandora's sire needs introduction -
"PC" is a TRIPLE REGISTERED Shetland (CALDWELL'S POKER CHIP - AMHR/ RAVENWOOD POKER CHIP - AMHA)
PC is a Multi WORLD CHAMPION and World GRAND Champion Driving stallion.
His offspring are already cleaning up in the driving arena at the World & National level!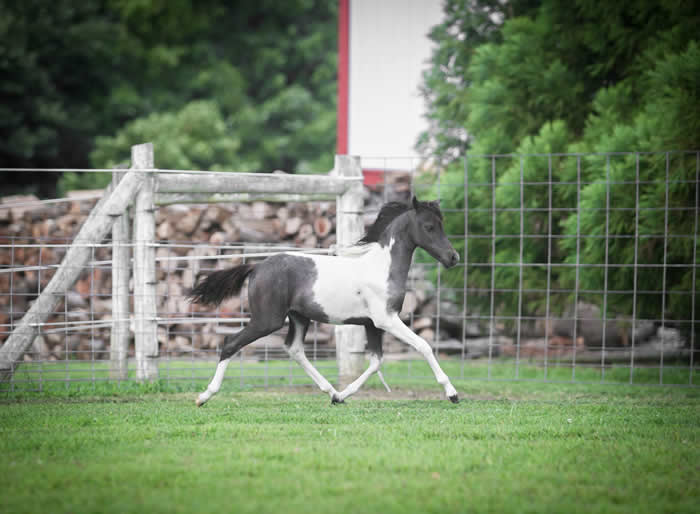 Pandora will mature close to 34"
She is super showy with beautiful movement.
Watch for her in the tall Weanling mare class at the World Show and talk to me about taking her home from there!
CONSIGNED TO THE HHM SPRING SALE ON APRIL 27th 2019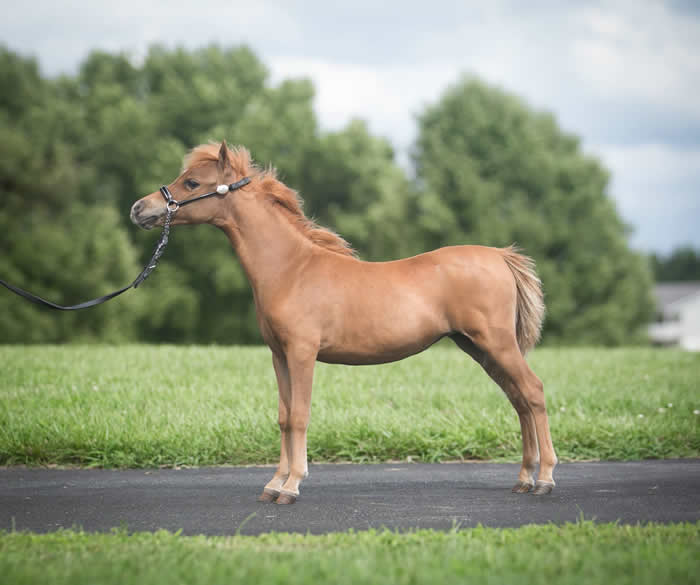 Hopkins Isadora Image
(Isadora)
AMHA/AMHR Pending 2018 Sorrel Show Mare
WILL MATURE 30" OR UNDER!
Alliance Unforgettable Image x LM Idols Heavensent Angel Hawk
Foaled 4/11/2018
This dynamo little mare is incredible!
She's a twin to her full sister from 2017 Angelic Image (now owned by Limestone Miniatures in Winnsboro TX)
If you want something that will win in the under 30" classes, this is your girl!
Her conformation is incredible, her head is gorgeous and she has personality to spare!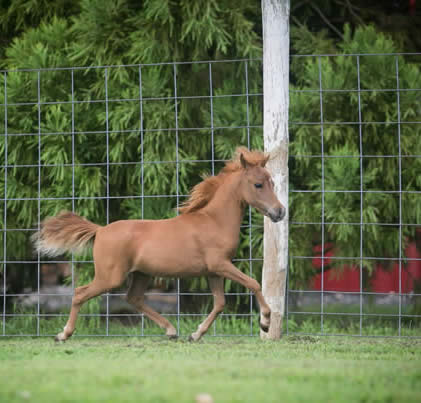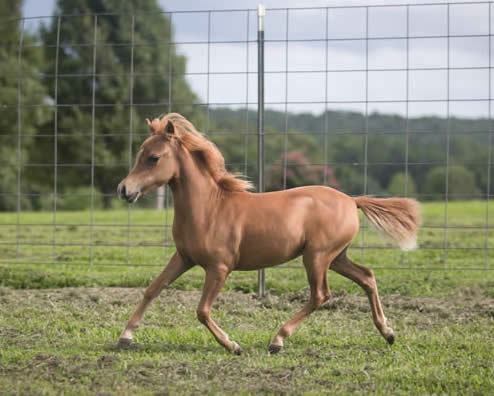 CONSIGNED TO THE HHM SPRING SALE ON APRIL 27th 2019
OFFERED BY OUR CORPORATE SPONSOR HOPKINS HEAVENSENT MINIATURES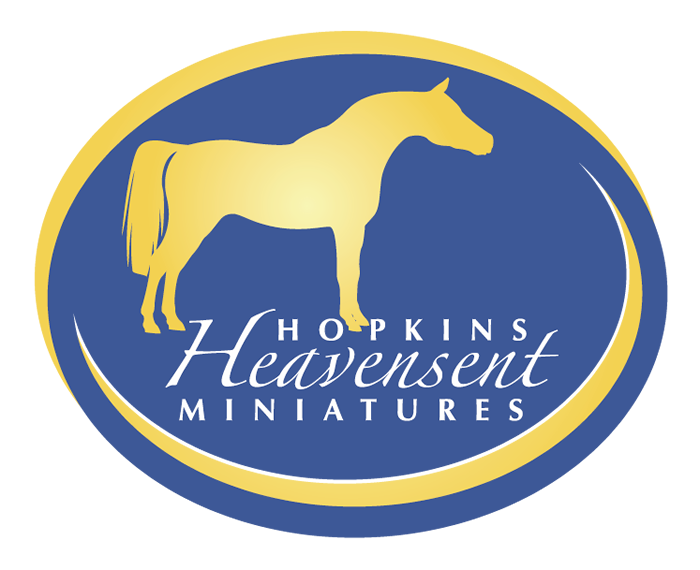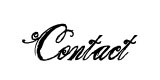 BRAD & DEBRA HOPKINS
(443) 693-5169
debra@hopkinsheavensentminiatures.com
1089 Pond Neck Road
Earleville, MD 21919
Located in Maryland
(012119X) Ad updated 3/25/2019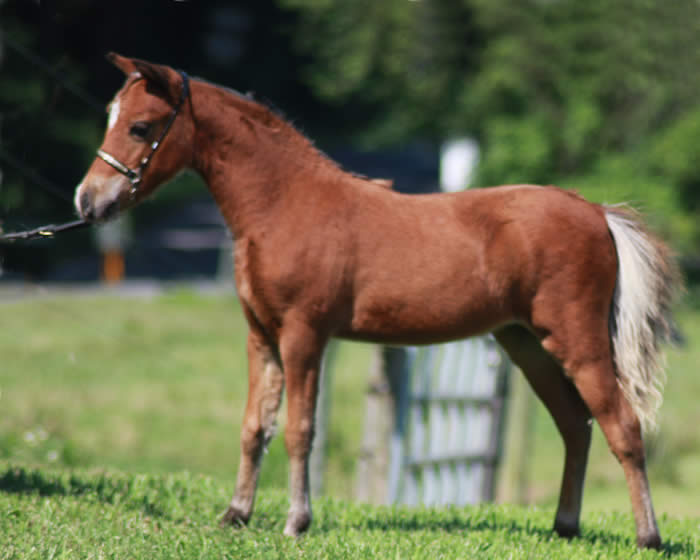 Sunny Side Winsome Easter Lily
(Lily)
  2018 AMHR Registered Show Mare
SHETLAND BLEND SHOW MARE AND FUTURE BROODMARE
Ten L Sunny Side Winsome Buff x RTR Black Velvet Electra
Foaled 4/01/2018
No flowery words needed!
This balanced and beautiful filly speaks for herself!
She's one of many Shetland blend crosses for sale here at Sunnyside Farm in Pennsylania!
Estimated to mature 33-34" and be the ideal size for a winning broodmare and future broodmare!
Lily is by the Sheltandf blend son of TEN LS DESTINYS IN THE BUFF and out of a stunning daughter of the late/great BLACK VELVET.
$1,800.00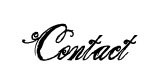 SUNNY SIDE STABLES
Ray Martin
(717) 819-9623
GrandPrix@Sunnysidestables.com
Located in Pennsylvania
(112018NX) Ad updated 3/26/2019

SOLD FROM THIS PAGE

Hopkins Ilsa Image (April 2019)

Minners Razzle Dazzle (March 2019)

Hopkins PC Pippa (February 2019)

TOF Baybees Arabella (December 2018)

Ericas Undisputably A Knockout (September 2018)

Comferts Rock E Candy Girl (August 2018)

Ranchland Acres California Heat (June 2018)

Comferts Sh-ock Top (June 2018)

PHR Kalahari Bey (May 2018)

Hopkins PC Paisley (April 2018)

Hopkins Impossible Image (April 2018)

Hopkins PC Penelope (April 2018)

Hopkins Impatient Image (April 2018)

Hopkins Incognito Image (April 2018)

Hopkins PC Peppermint (April 2018)

MJM Unique Aftershock (February 2018) Heading Overseas

THQ Gambling On Stardom (February 2018)

Hopkins PC Paris (January 2018)

Hopkins PC Pepper (January 2018)

Libertys (you name her) "Honey" (January 2018)

Hopkins Impassioned Image (December 2017)

Moms Making Music (October 2017)

Little Wolfs Barcardi Bombshell (September 2017)

MNMS Spotted Up The Wazoo (May 2017)

ABC Prime Time Glory Revival (May 2017)

ABC Prime Time Misty Rose (May 2017)

Ozark Mtn Treasures White Diamonds (March 2017)

Hopkins Invincible Image (February 2017)

Silver W Hawks Angel Wings (January 2017)

Reeces National Velvet (January 2017)

Hopkins One Small Moment (December 2016)

TOF Baybees Margarita (December 2016)

Covergirls Idols Hot Mess Hawk (December 2016)

Hopkins Babydoll Image (November 2016)

Double Trebles Starlight Sonota (November 2016)

Amore Grand Marqui (November 2016)

Ravenwoods Tardy For The Party (November 2016)

2016 Country Boy Show Filly out of TEENY TOO (August 2016)

Ozark Mnt Treasures Godiva (July 2016)

2016 Filly by "Country Boy" (April 2016)

Hopkins Salsa Image (December 2015)

PHR Salsas Sangria (November 2015)

Standing Ovation Copper Penny (November 2015)

Aloha Acres Remember The Lite (October 2015)

Aloha B Springhill A Silent Sunrise (October 2015)

Stars Gotta Lotta Glitter (October 2015)

MJM Im So Schmancy (September 2015)

Los Arboles Baylight (September 2015)

Los Arboles Idols Classical Jazz (September 2015)

Double Treble Dun With Class (September 2015)

Triple Registered SHOW Filly offered by Limestone Miniatures (September 2015)

Aloha Acres Nicolite (August 2015) Sold to New York

Stars Girl On Fire (August 2015)

Stars Glass Slippers (August 2015)

Ravenwood Another Chance (July 2015)

Winning Streaks Chromatic (June 2015)

Stars Majestic Mist (May 2015)

Eagles Ring Bu2ful Dreamer by Buzz

LM Idols ... (December 2014)

Olympian Idols April Love (December 2014)

Eleven Acres Truly A Tempest (November 2014) Sold to the Briggs Family

Hills Deep River Woman (Octber 2014)

Stars Gimme The Moon (October 2014)

Eagles Ring Hot Sauce By Buzz (October 2014)

Alliance Boleros Regina (October 2014)

MJM Pistoleros Miss May (September 2014)

Stars Girl Gone Wild (August 2014)

Poco De Oro Regalos Fancy This (July 2014)

Cross Country Private Terms 2014 Daughter (June 2014)

Mountain Meadows Rafeeqs Mistique (November 2013)

MiniEquine A Ravenwood Christmas (November 2013)

Brookhavens Dorothy Gale (October 2013)

RFM Geneses Gypsy Magic (October 2013)

Stars Guiding Light (October 2013)

Ravenwood Dream Catcher (October 2013)

Ravenwood Champagne Memories (October 2013)

Ericas Gone Platinum (October 2013)

Finchwoods PlayMe A Sweet Melody (October 2013)

Azariahs Jazz Z Eagle (October 2013)

Stars Gives Me Hope (September 2013)

Hopkins The Jokers Moonlight Ink (August 2013)

Stars Good Knight Sweetheart (August 2013)

LM Idols Delilah Hawk (July 2013)

Mulligans Run Silent Heirloom (July 2013)

Double Treble Lady Echo (June 2013)

Stars Going To Love Me

JA Miniatures Super Charger

Stars Glamorous

Caldwells Hey Good Looking

Dundees Replicas Short Story

Mulligans Run Dreams Spellbound

LR Hennesseys Blue Angel

SFM Bucks Lil

MJM Buckeye WCF Belle Amore

MJM Aristocrats Belle Noire

LR Hennesseys Dream Girl

Brookhavens Let Me Down Easy

Brookhavens Martini With A Twist