Premier Miniature Horse Stallions For Sale

Stallions listed on this page are the PREMIER stallions located in the USA & Canada.
They are priced at $7,500.00 or more.
Offered to serious show or breeding homes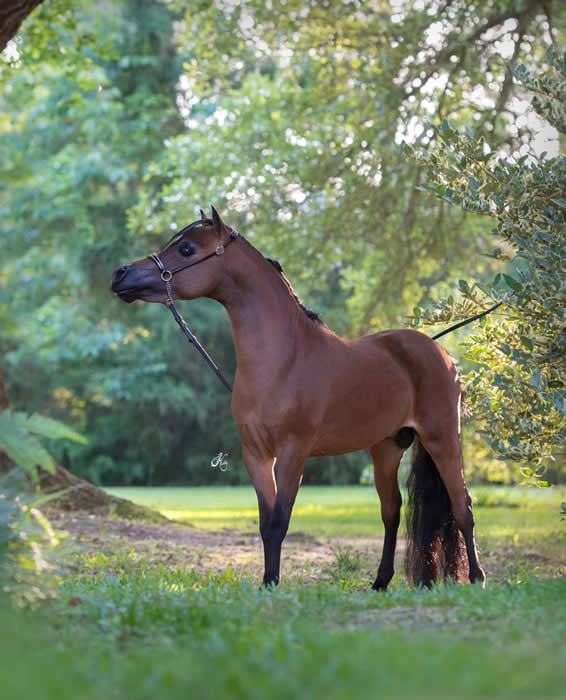 Hunterberry Hill SweetestImpression
(Teddy)
AMHA/AMHR 2014 32" Bay PROVEN Stallion
WORLD CHAMPION STALLION

Riverburgh's Jess Let Me Impress x Fallen Ash Scouts So Sweet
Foaled 5/28/2014

"Teddy" is an INCREDIBLE direct SON of the 2013 AMHA World Supreme Halter Horse, Rivenburgh's Jess Let Me Impress.
"Impress" is a son of the immortal JESSE JAMES.

Impress offspring have set the show ring on FIRE.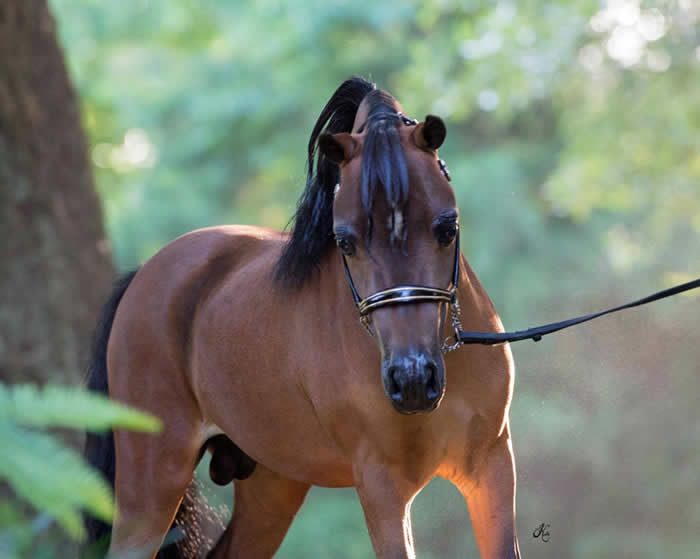 He is consistently siring some of the most competitive foals in the industry in just a few small foal crops.
His offspring have garnished numerous World GRAND Champion titles and have gone on to SIRE World Grand Champions as well.
Teddy's dam is a lovely L&D SCOUT bred mare and that pedigree shines through in his huge bright eyes and sweet demeanor.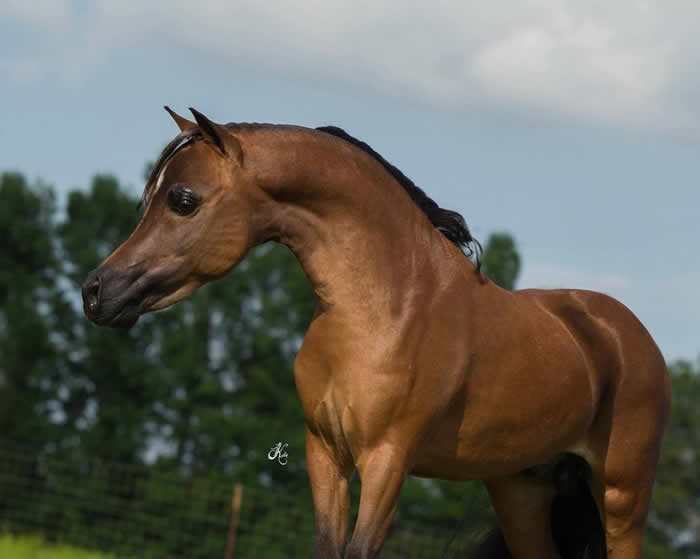 Teddy is following in his sire's hoofprints, producing small and correct show quality foals with outstanding temperaments and natural athletic movement.
Teddy is about 32" tall.

Teddy's future is bright and could be just what someone needs to put their farm "on the map".
OFFERED AT $8,000.00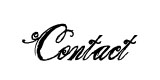 Brandon Larson
LARSON MINIATURES
(218) 820-6396
larson.brandon7@gmail.com

Located in Brainerd, Minnesota
(112420X) Ad updated 8/24/2020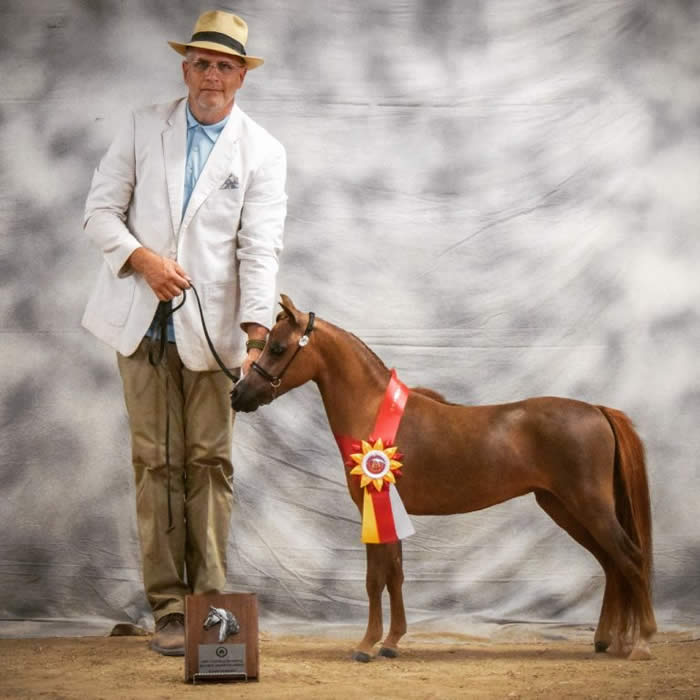 NMotion Rulers Ole Ole Ole
(Ole)
AMHA/AMHR Registered 28" 2019 PREMIER Sorrel SHOW Colt
++ THE ULTIMATE "HERITAGE GRAND" PROSPECT ++
Entered in AMHA/AMHR Worlds & Nationals in Yearling Stallions 28" & Under
AMHA Central Regional Champion 28"& under Yearling Stallion
AMHA Central Regional Res Grand Champion Junior Stallion
Oak Bay Salsas Cardinal Rule x Tibbs Tango Dressed In Red
Foaled 5/5/2019
If you are searching for a true "UNDER 30" show prospect - consider this stylish beauty!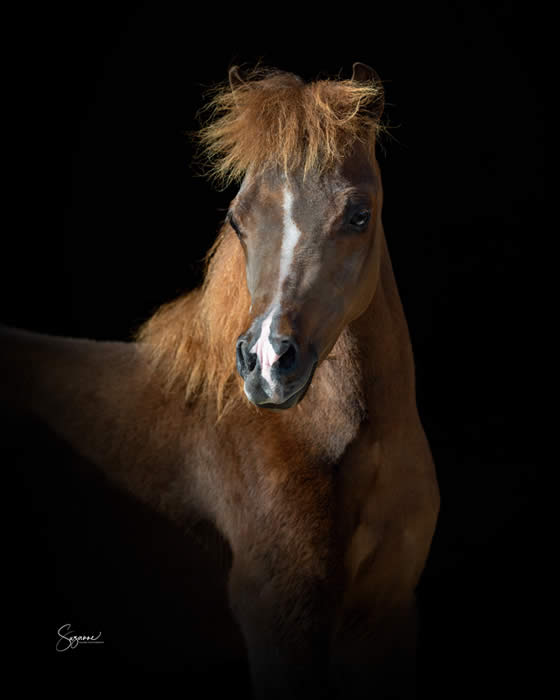 This colt comes from ROYAL lines, with lots of SHETLAND blood infused.
Ole's sire is a World/National GRAND CHAMPION stallion - and also the 2019 World ALL AROUND horse in 2019.
Cardinal Rule aka "Ruler" is a TRIPLE registered son of OAK BAY SALSAMIO.
Ole's dam is an AMHR Res National Champion daughter of Triple Registered RHABSODYS LATIN TANGO.
Ole is currently in training at STARS MINIATURES in Spurger Texas -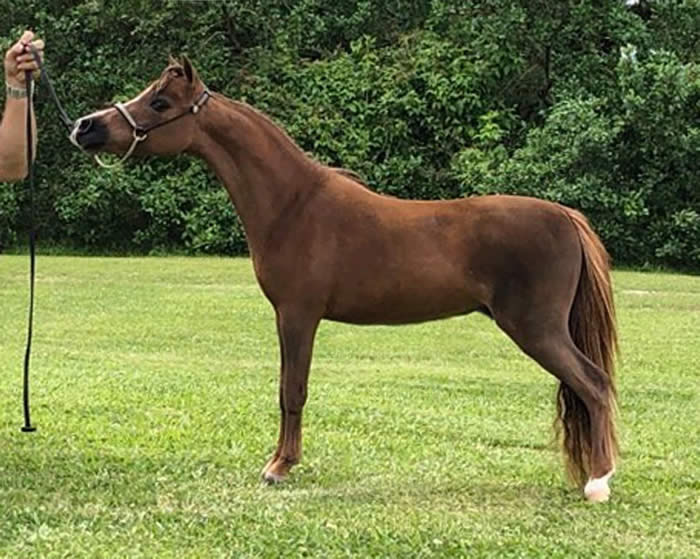 he's FIT and WINNING in 2020 -
besting the other larger stallions to be awarded Reserve GRAND Champion Junior Stallion at the 2020 AMHA Central Regional Championship Show.
He's WELL under 30", measuring just 28" in July 2020 at Central Regionals.
With his star-studded pedigree and small & correct conformation, Ole should make an ideal herd sire once his show career is complete.
He's offered at Private Treaty to a show home.
PRIVATE TREATY - SERIOUS BUYERS INQUIRE FOR PRICING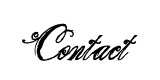 NMOTION EQUESTRIAN LLC
Chandler Marks
ChandlerMMarks@gmail.com
www.nmotionequestrian.com
(239) 980-0272
CONTACT THE MARKS AGENCY FOR ALL YOUR EQUINE INSURANCE NEEDS
The Marks Agency, Inc
Founded and focused from the customer's point of view of Equine Insurance needs.
Providing you with direct communication to a licensed insurance producer with continued customer support from application to renewals.  We educate and provide proper tools for our clients to be prepared for the unexpected.
Providing Insurance while building relationships for #1 customer service!
The Marks Agency, Inc. founded by life long equine enthusiast Chandler M. Marks, is backed by the worlds leading providers for Equine Insurance needs – GREAT AMERICAN, with history dating back to 1872.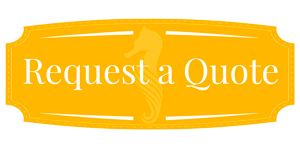 Located in Spurger, Texas
(110220NX) Ad updated 8/25/2020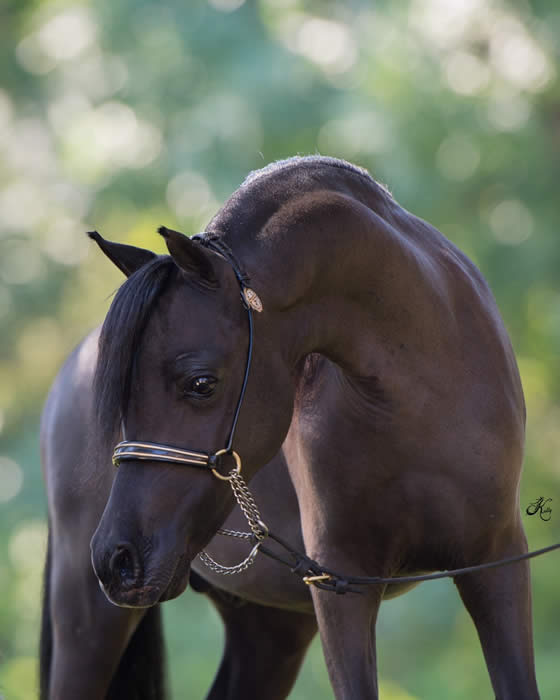 Junior Bear Danny Boy
(Danny)
AMHA/AMHR 2017 31" Black SHOW Stallion
++ AMHA WORLD GRAND HERITAGE HORSE IN 2018 ++
>> SELLS WITH HIS WORLD CHAMPION & WORLD HERITAGE GRAND CHAMPION TROPHIES! <<
Oak Bay Salsas Donatello x Oak Bay Jess An Anniversary Gift
Foaled 5/07/2017
When you cross the BEST with the BEST - this is the result!
Danny is the 2018 AMHA World GRAND CHAMPION Heritage Horse.
This new division is for horses 30" or less and celebrates the TINY, correct Miniature Horse.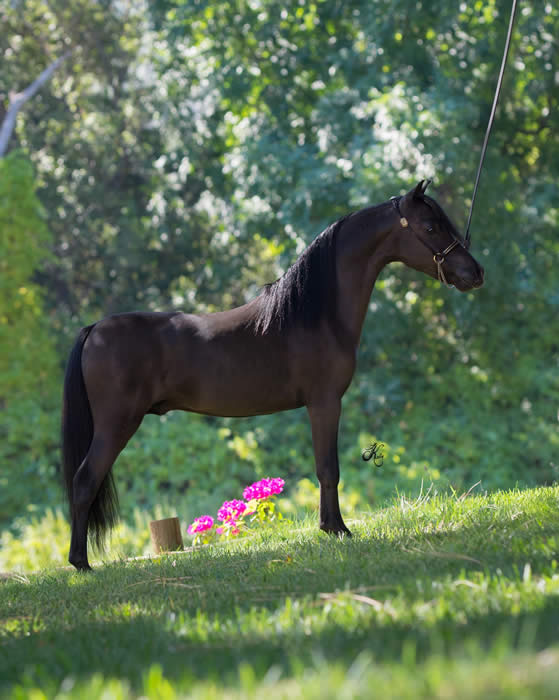 Danny bested other small mares, stallions and geldings to claim this title.
He's an amazing little horse -
- LOADED with Shetland refinement and correct upright conformation.
Knowing his heritage, this stallion is no random freak of nature.
His sire, DONATELLO is a multi World Champion, World Res GRAND Champion and Amateur Futurity GRAND CHAMPION winner.
Donatello is 75% Shetland, by Oak Bay Salsamio and out of the Triple Registered Shetland mare, The Eyes Have It Of HHP.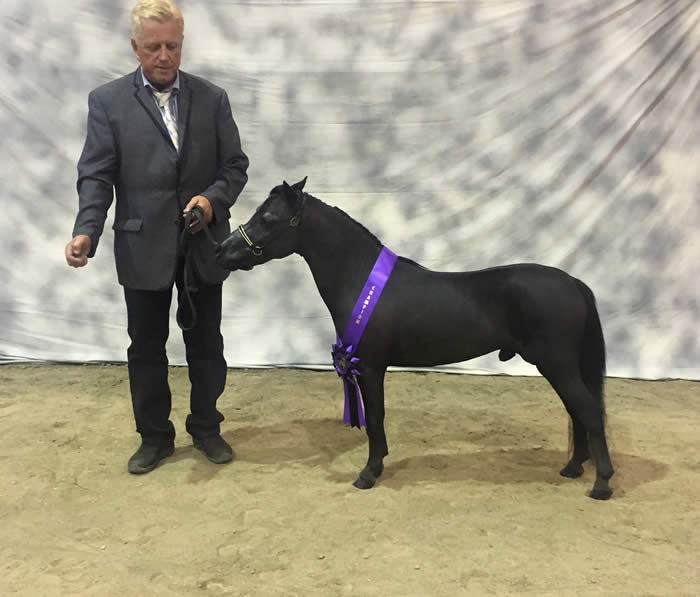 This makes Donatello a FULL sibling to World Grand Futurity Champion and AMHA National GRAND CHAMPION stallion, OAK BAY SALSAS CARDINAL RULE.
Danny's dam, Jess An Anniversary Gift is a 2x Res World Champion daughter of the epic Triple Registered MCCARTHYS JESSE JAMES OF RIVENBURGH.
Jesse James is best known for producing the AMHA World SUPREME Champion, RIVENBURGHS JESS LET ME IMPRESS -
- who has gone on to sire countless World/National Champions and GRAND Champions.
Danny is the total package.
Top pedigree, outstanding conformation and a showy, blowy attitude in the show ring.
He's elegant & beautiful and a TOTAL sweetheart!
Danny is showing and WINNING in 2019.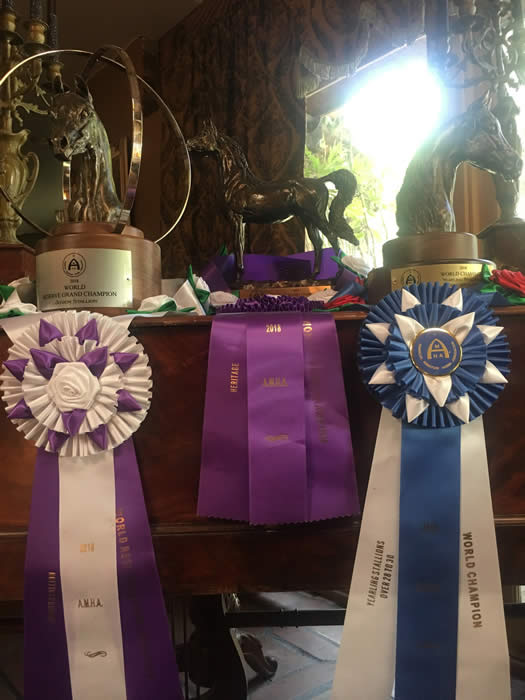 He's a 2019 AMHA Regional Champion and headed to AMHA Worlds where he can be viewed and purchased there.
IDEAL STALLION FOR INTERNATIONAL BUYERS LOOKING FOR TRUE "UNDER 34" (AT THE WITHER) AMERICAN MINIATURE HORSES!
SERIOUS INQUIRIES ONLY
Can be viewed at AMHA Worlds - contact owner at Sonoita Highlands to schedule a viewing!
$12,000.00
SHOW HOME PREFERRED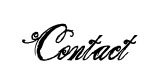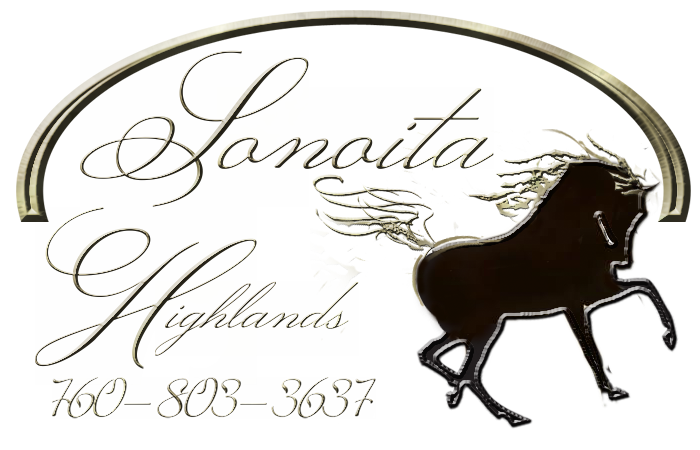 Lori Barile
SONOITA HIGHLANDS MINIATURE HORSES
www.sonoitahighlands.com
(760) 803-3637
loribarile1@gmail.com
Located in Valley Center, California
(021220X) Ad updated 8/9/2019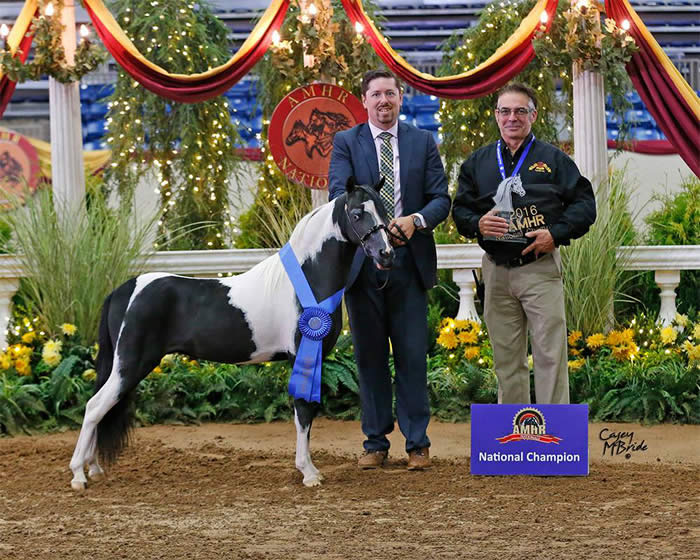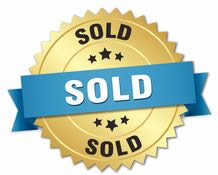 RHA Genu Ine Fine (HOF)
ASPC/AMHR Shetland 35.5" Black Pinto Stallion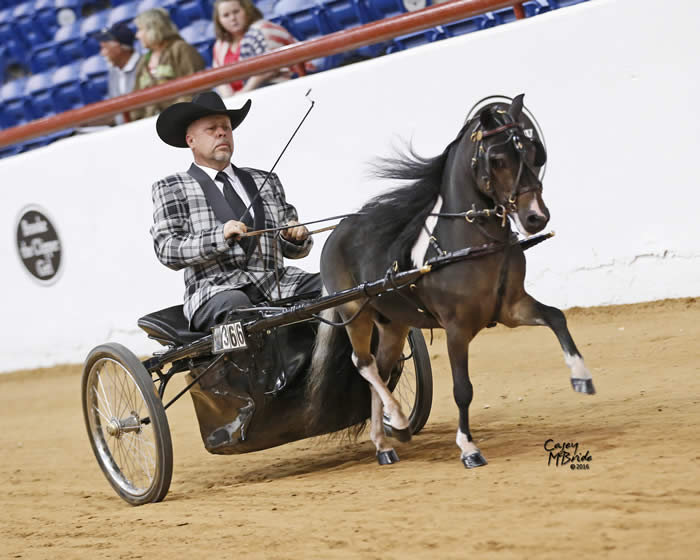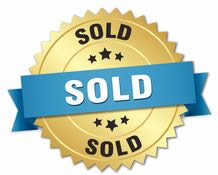 MiniMotion Cool Hand Luke
AMHA/AMHR 2009 33.75" Bay Pinto Driving Stallion
++ AMHA WORLD GRAND CHAMPION COUNTRY PLEASURE DRIVING STALLION ++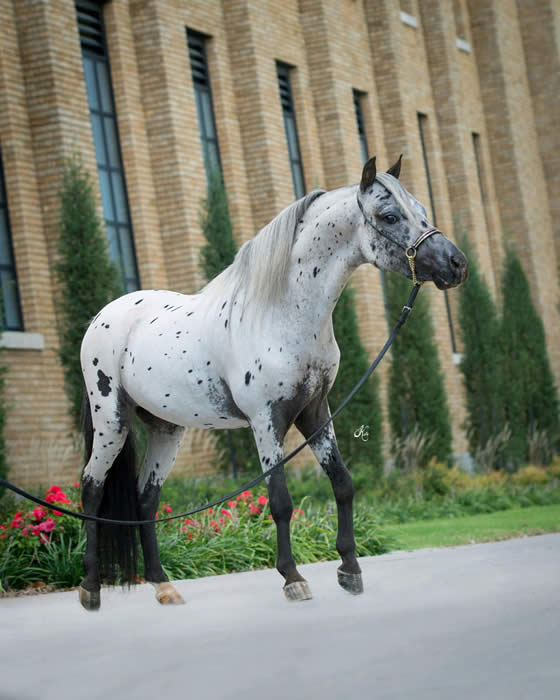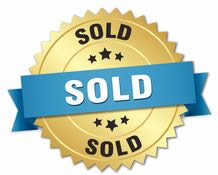 Elite Engineered To Amaze
(Quicken)
AMHR 2016 34" Homozygous Black 50% Shetland Appaloosa Stallion
GENETIC TEST RESULTS EE, aa, gg, LP/lp and PATN1/n - NEGATIVE FOR ALL 4 DWARFISM acans
Introducing the PREMIER Stallions of MiniHorseSales!
The stallions presented on this page are the highest caliber Miniature Horses on the market and offered to show homes only. If you want to win at the TOP, this page is where you need to look! Serious inquiries only please.
For information on listing YOUR premier stallion, please e-mail karen@minihorsesales.com with PREMIER as the subject line. Value of horse MUST be $7,500.00 or more.
Listing fee $75.00 per horse.
SOLD:
Coci's Lookin' Boss (September 2020)
RHA Gen U Ine Fine (October 2019)
Elite Engineered To Amaze (April 2019)
Hunterberry Hill Sweetest Impression (October 2018)
Mini Ridge Paso Doble (October 2018)
2018 Triple Colt by COUNTRY BOY Limestone Miniatures (September 2018)
Wall Street Admirals Perfect Storm (September 2018)
Carefrees Triple Sec (June 2018)
Comferts One Night Stand (April 2018)
Lucky Four Rebelsupreme GoodLooker (February 2017)
Lymricks Irresistible Force (January 2017)
Hunterberry Hill Impressive Artwork (January 2017)
Wall Street Rock E Red Red Hot (August 2016)
Erica's Pharaohs Heart Throb (June 2016)
Marystown McDreamy (May 2016)
Modern Candymans Inferno (March 2016) Congratulations to Megan Mahoney!
Hunterberry Hill Josies Keepsake (March 2016)
Aloha Acres The Lites On Me (February 2016) Congrats to Jere Olsen
LM Idols Hawks Burton (January 2016)
Oak Bay Salsa Chipotle (January 2016)
Oak Bay Salsas Silverado (December 2015) Going to Holland
LM Idols I Of The Tiger (November 2015)
Hunterberry Hill Jess Marvelous (November 2015)
Aloha Acres Lite Over Yonder (October 2015)
HumHill's Rich & Rare On The Rocks (September 2015)
ALOHA 2015 ASPC/AMHR Colt out of Q.P. Dolls Abril Necia Of Texana (July 2015)
Avantes Chasing The Ace (July 2015)
JSW Beaus War Cry (July 2015)
MiniEquine Code Of Silence (April 2015) Heading Overseas!
At Last Surastars Lil Rebel (April 2015)
Ten Ls Legacys In The Spotlight (March 2015)
At Last Surastars Crescendo (February 2015)
LM Idols Revelation Hawk (December 2014)
RFM Thunders Iniki (October 2014) Heading Overseas!
LM Idols IBN Hawk (November 2014) Heading to the West Coast!
Alliance Boleros Sergio (November 2014)
Ravenwood The Chips Are In (November 2014)
Alliance Boleros Enrique (October 2014)
Brookhavens Knight Dreams (September 2014)
Conders Exception To The Rules (September 2014)
LM Hawks Deuce (May 2014)