Miniature Horse Transport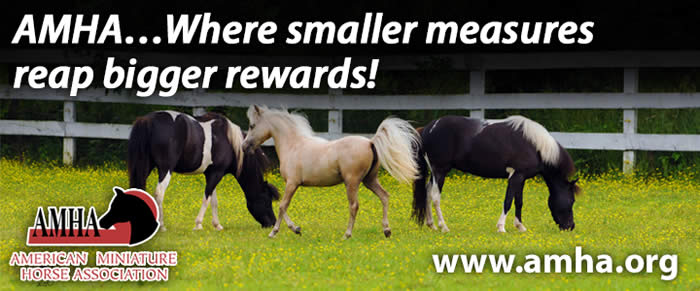 Worley's Hauling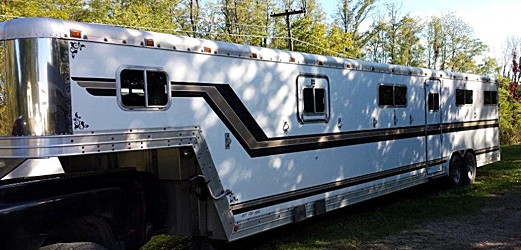 Coast-to-Coast Horse Transportation

(and other Equines & Exotic Animals)

Owned & operated by Bill & Mari Worley

Worley's Hauling is based in Corsicana, TX. We are a family owned business specializing in "special needs horses" including foals, weanlings and yearlings as well as other horses with special needs due to age, diet, blindness or crippled limbs.   We are also set up to transport donkeys, ponies and miniature horses as well as full-sized horses, llamas, alpacas, ostriches and other exotic animals.   We transport throughout the United States taking care of every horse we transport as if it were our own.   Your horse's health and safety is our number one priority!

Worley's Hauling offers military, multiple horse and rescue horse discounts.

We also transport domestic pets, dogs, cats, birds, even plants !

For more information about our rates & availability to transport your horse(s) please contact us by telephone or e-mail, or use the
TRIP QUOTE FORM, and you will receive a prompt reply.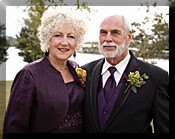 MOBILE - 606-524-HAUL

FAX - 775-703-0485

3610 NE County Road 91

Corsicana, TX  75109

DOT #2515077 MC #872574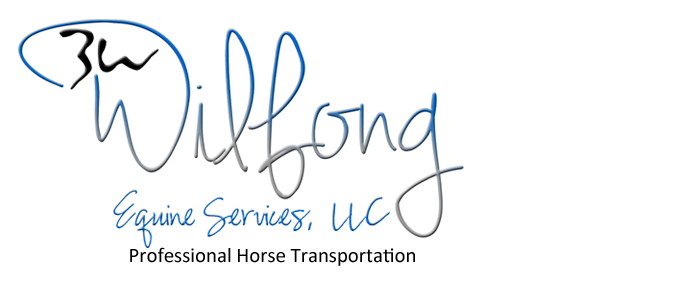 About Us at Wilfong Equine Services
Wilfong Equine Services is owned and operated by Brazos and Sarah Wilfong of Eagle Point, Oregon. 
Fully licensed and insured and able to serve all your horse transportation needs.

We transport all ages and breeds of horses and plan a monthly trip from the Pacific Northwest to Texas/Oklahoma with additional trips covering all other states.


We accept Credit Cards via Square and Pay Pal.

Wilfong Equine Services, LLC is an Oregon based horse transportation company owned and operated by Brazos and Sarah Wilfong.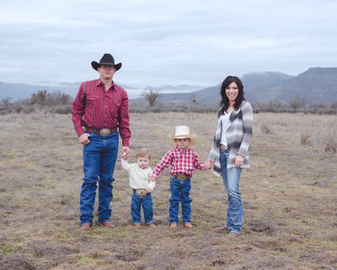 We are a fully licensed and insured company, yet small enough to give each individual horse in our trailer our personal attention and care. 
With over 30 years experience in the equine industry, we offer safe, reliable transportation for your horse.

Brazos was born a cowboy and growing up you could usually find him horseback in a pasture somewhere in Texas.  Sarah, an Oregon native,  enjoys raising and training young barrel horse hopefuls and taking care of their two boys, Hayden and Jaxon.


Wilfong Equine Services makes a monthly trip from the Pacific Northwest to Texas/Oklahoma with additional trips covering all other states.
If you are in need of transportation for your horse, please give Brazos or Sarah a call. We would be happy to answer any questions you might have.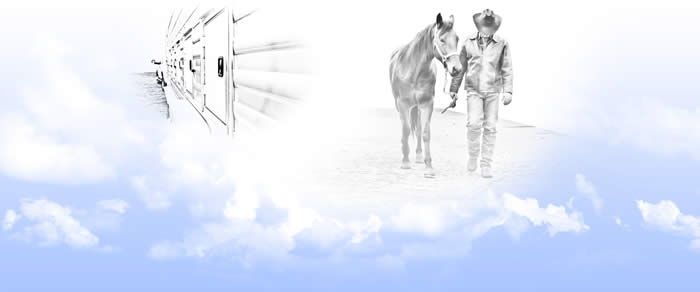 Thank you for visiting our site!

Wilfong Equine Services, LLC 
USDOT # 2465640    MC # 852170
PO Box 611  
​Eagle Point, Oregon 97524
sarahlillie@hotmail.com
541-944-4999
325-338-6856
Worldwide transportation and logistics for horses and other livestock
CAVALETTI EQUINE LOGISTICS LLC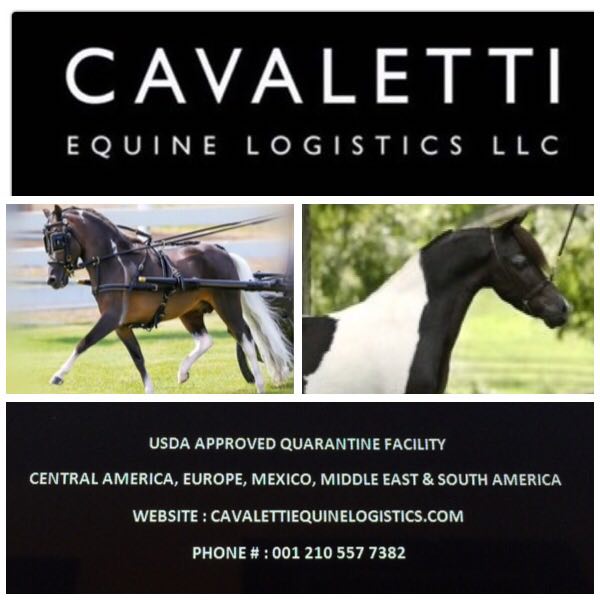 Cavaletti is a family owned and operated company founded by Kerim Talamas in 2011.
It provides international, custom made logistics for horses. Importations and exportations are also provided.
All who work for Cavaletti are well experienced when it comes to the handling and proper care of horses.
They are horsemen and women who practice different equine principles, manage farms and stables, veterinarians, and drivers who are professional at what they do.
No matter what discipline or type of horse it may be, Cavaletti understands that each client deserves an accurate and reliable service. For this reason all services are legit and are provided in high standard facilities.
Cavalletti's mission is to be recognized as the prime resource for equine logistics by providing a personalized service and assuring client satisfaction


Full Service Horse-Export:
Exporting a horse requires many different areas of expertise and commitment. Your horse will arrive and be placed in our approved, inspected quarantine facility, and then they will be tested for diseases in order to meet each country's requirements.
OFFICIAL EXPORTER OF AMHA
Our Complete Services include:
Quarantine care
Testing and preparation of health certificates and other required documents
Endorsement by USDA
Transport to the departure airport
Air freight costs, handling, agent fees
USDA and TDA charges at departure airport
Halter & lead, blanket/sheet
The main farm is over 100 acres and is located in the northern part of Texas, near the small town of Whitesboro. It is approximately 1 hour north of Dallas and Fort Worth, and about 30 minutes south of Oklahoma.
There are two separate facilities and locations for Shortview. The breeding operation runs out of one and the quarantine facility is located at the other. Both are run by professional staff with many years experience.

Sheri Lykken
940.372.8028
shortview@gmail.com
Do you need safe, reliable TRANSPORT for your Miniature Horse?
Rocking W Transport has some upcoming trips planned -
Call or message for a quote.
Reasonable rates and references. Rachel- 541-761-6267 Zach- 541-659-5448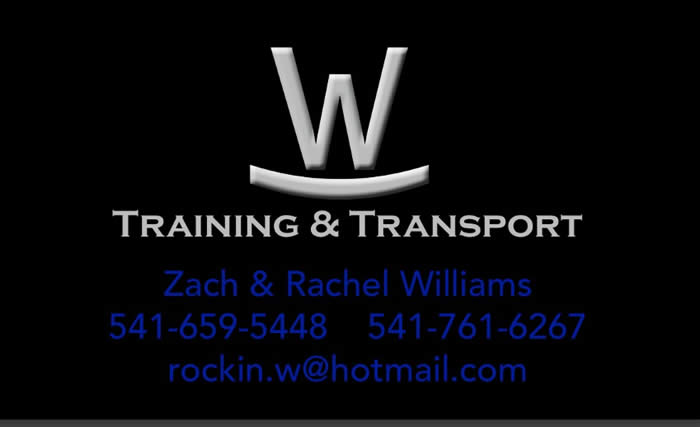 Reasonable transport offered by Rockin W Transport.
Save and reliable shipping in the USA
FIND ROCKIN W TRAINING & TRANSPORT ON FACEBOOK!

Please inquire for shipping quote
Rockin.w@hotmail.com
JCB Stables Equine Transportation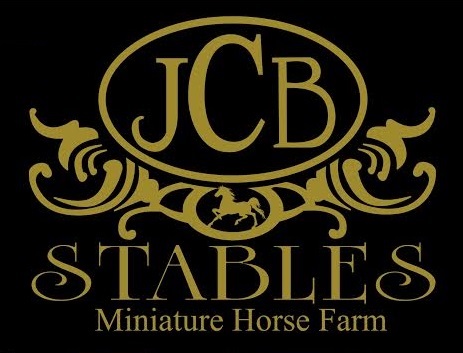 We've been trusted to move the World's best and when it comes time to transport your finest, we've got you covered!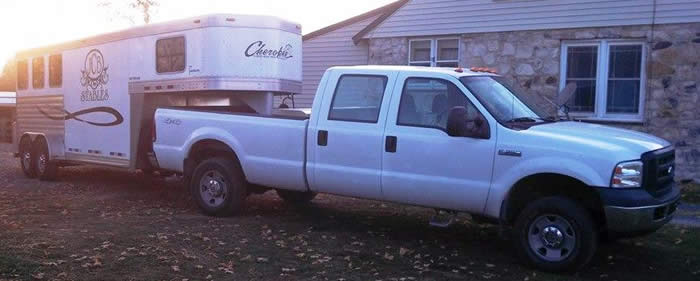 Quotes available 24/7 at www.JCBstables.com
717-658-3996
Jcbstables@gmail.com
References available upon request
Dedicated to Excellence in Horse Transportation
800-826-1099
Florida to New England & East of the Mississippi
SFM Transport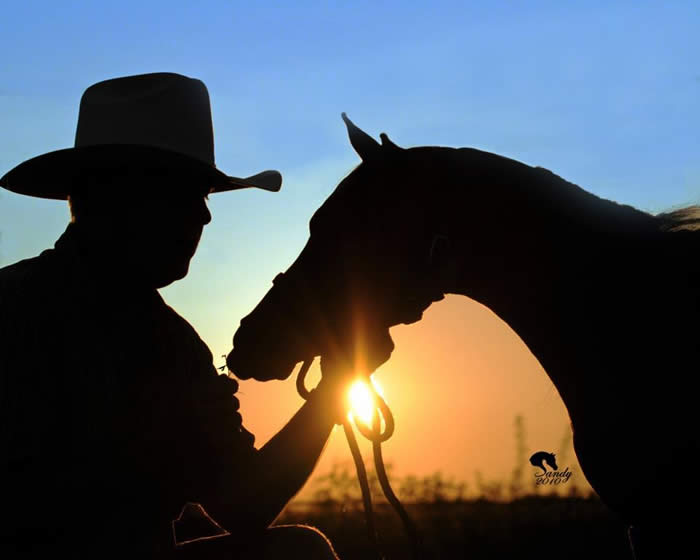 Based out of Danielson, CT
Twice monthly trips to Texas and down the East Coast. Exclusive shipper of Miniature Horses & Shetlands. Your beloved Minis will ship in luxury & comfort with expert care from a true Miniature Horse lover.
Box stalls and straight stalls available.
Patrick Herrick
860-933-7668 (Call or text)
Fairway Horse Transport

Fairway Horse Transport was founded in 1989 by Mark Choper based on the theory that if horses were shipped for horse people by horse people, clients would appreciate the difference.
All of the equipment is state of the art and meticulously maintained. Fairway's employees are dedicated to the belief that the horses traveling with us are to be treated as if they were our own. We believe that communication during the trip is very important and we do our best to set your mind at ease as we make our way to your horse's destination. Your satisfaction is 100% guaranteed.
Serving all 48 Sates - If we can not provide you with the shipping date or destination you require, please allow us to recommend a reputable shipping company to meet your needs.
Equine Express 
Pilot Point,TX
800.545.9098 or 940/365/9098