Miniature Horse Stallions For Sale Priced at $950.00 or less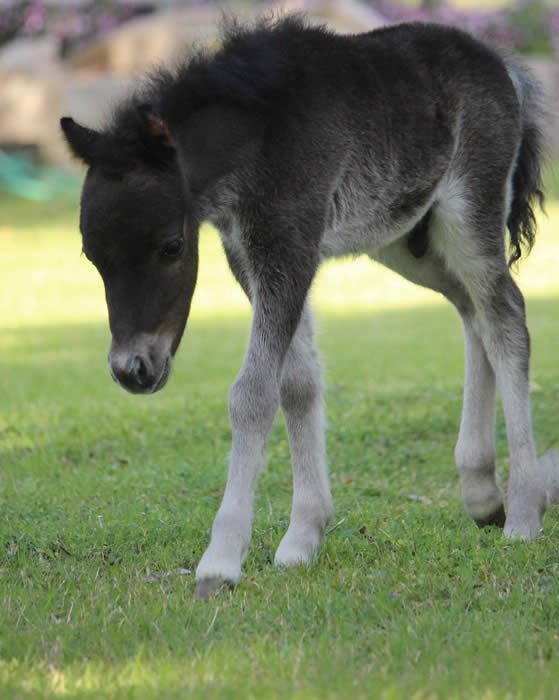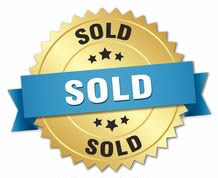 Born In A Barns Global Pandemic
AMHR Registered Shetland Blend 2020 Black Stallion
Stallions Offered by Logan's Lane/Kirby Jones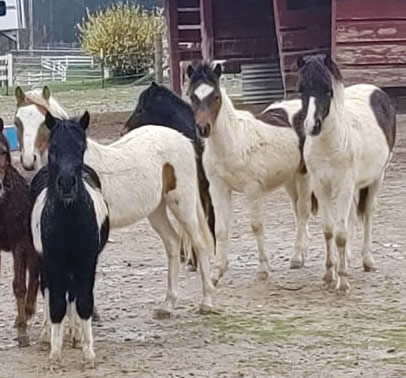 Check out our field of BOYS! Some are already sold - please inquire if you see one you love!
Prices are $500.00 and up.
ALL PRICES ARE BEST-OFFER
QUANTITY DISCOUNTS AVAILABLE - PAYMENT OPTIONS AVAILABLE

Karen Rudolph (agent)
(617) 320-3313 (text please!)
karen@minihorsesales.com
(093020NX) Ad updated 8/26/2021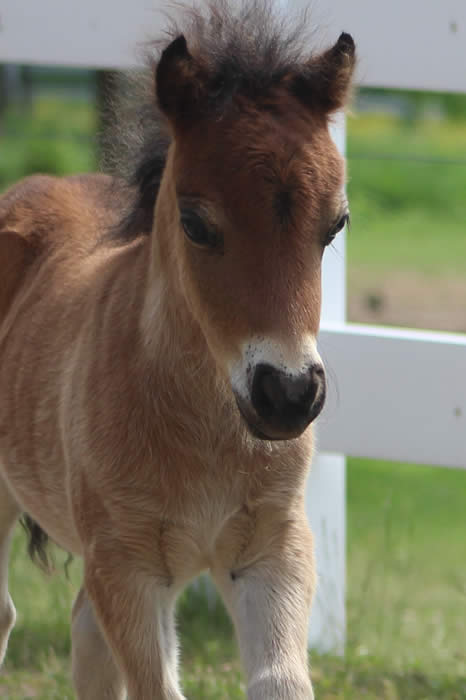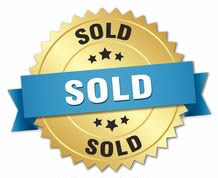 Larsons Perfect Beau Buckeroo

AMHA/AMHR Registered 2019 Bay Stallion
The Miniatures on this page are looking for good homes. Prices are very affordable - and suitable for great 4H homes or a pet home situation - some may even be free to approved homes with references!
Limited in budget, but not limited in the amount of LOVE you can give? Check out the horses in this album - priced at $950.00 or less. Many of the sellers will donate a part of the proceeds of the sale to a Mini Horse Rescue of their choice. Horses are available to loving, forever homes - ideal for 4Hers (once gelded!), companion horses or someone just looking for a wonderful "pet" mini.
Be sure to visit our Page Sponsor (on right) to view Minis available for adoption, or volunteer to be a FOSTER HOME for a Mini in need!
Please check back often!
SOLD FROM THIS PAGE
Logans Lane 2019 Yearling Stallion (December 2020)
Larsons Perfect Beau Buckeroo (September 2020)
Born In A Barns Global Pandemic (July 2020)
RR Silver Ghost NMotion (April 2020)
2020 NMotion Show Colt by Roll The Dice (April 2020)
Aloha 2020 Maserati Stallion (March 2020)
Ten L Legacys Regal Affair (November 2019)
Playtime Cowboy Stormin Norman (October 2019)
JA Miniatures Impressive Prince (June 2019)
Hopkins Inspired Image (April 2017)
Lazy Ns Incendios Diego (January 2017)
Lazy N Boleros El Jefe (January 2017)
Wolf Country Carbonado Apache (January 2017)
ABC Prime Time Buckon Bluez (October 2016)
Lucky Four Buckdeluxe Bodacious Bey (January 2016)
JA Miniatures Undisputed Commander (October 2015)
TOF Warriors Apache Masquerade (September 2015)
Nostalgias Supreme Justice (February 2015)
Amazing Grace On Cloud 9 (December 2014)
J and J Farm CF Cherokee Warrior (October 2014)
Frodo & Moonstone (July 2014)
11 Acres Sho Me The Money (May 2014)
MJM Little Louis Vuitton (April 2014)
Tapestry Call Me Cashmere (March 2014)
"Dexter" (February 2014)
Stars Legendary Eagle (December 2013)
Stars Legendary Gangster (December 2013)
Allure Ranch Spirits Ghost Rider (October 2013)
Wonder Horses Mischiefs Little Image (October 2013)
Rainbow Ridge Crimson Knight (October 2013)
Rainbow Ridge Hawks Buckeroo Laddie (October 2013)
Coolest Unforgettable (August 2013)
LR Hennessey Spirit (August 2013)
LR Aristocrats Invader (August 2013)
TOMF Pop A Top (July 2013)
Ace (July 2013)
Brave (July 2013)
Greystone Deputy Friday Surprise (July 2013)
Romeo (July 2013)
LR Idols Prince Charming (June 2013)
Wa-Full Unique Warrior (May 2013)
Finchwood Drakkars Royal Viking (May 2013)
Scenic Echo Bouncing Scout (May 2013)
Maple Hollow Numero Uno (April 2013)
TenLs Bey Medallion (February 2013)
Bucks Grand Apostle (December 2012)