Two Year Old Miniature Stallions For Sale - (Foaled in 2015)

Riverdances Triple Wicked
(Trip)
ASPC/AMHR/AMHA Triple Registered Black 2015 Stallion
ARENOSA SHETLAND BRED - 32.25" as a 2 Year Old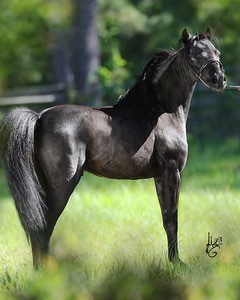 Grahams Little Hoss x (D&S) Buckeye WCF Tequilla On The Rocks
Foaled4/12/ 2015
So tiny and so correct!
This young stallion is the whole package -
His pedigree boasts the BEST of Arenosa and doubles up on KID LEE lines.
Check out his sire's pedigree below!
Better yet - Trip's dam is a direct daughter to World SUPREME CHAMPION sire, D&S JoCo Lil Admiral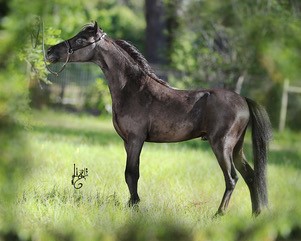 "Trip" is a perfect example of what a Triple Registered horse should look like.
He's the ideal combination of Shetland elegance and refinement, coupled with classical Miniatures characteristics -
A tiny head, huge eyes and tight, tippy ears.
PRICED AT $5,000.00
- LET'S TALK!
CONSIDERATION GIVEN TO A SERIOUS SHOW HOME AND/OR HORSE PLACED WITH TRAINER!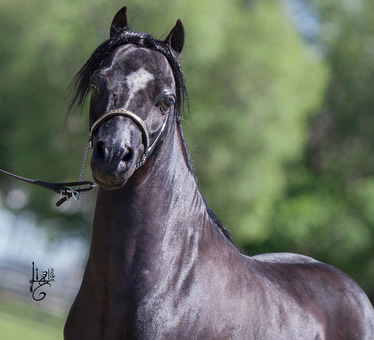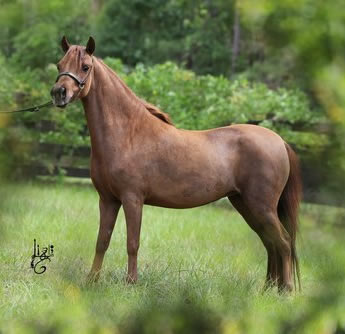 SIRE: TRIPLE REGISTERED DAM: NATIONAL CHAMPION PRODUCER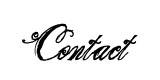 Sue Brooks
Riverdance Miniatures
(386) 688-2261
sbrooks@pclink.com
OFFERED BY OUR CORPORATE SPONSOR RIVERDANCE MINIATURES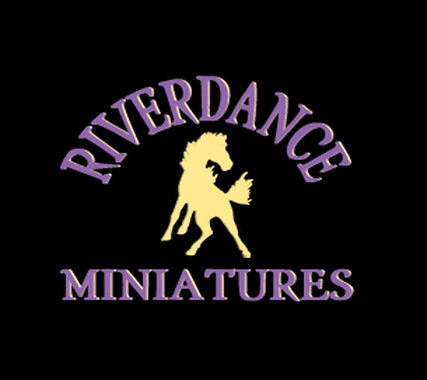 Welcome to Riverdance Miniatures!
Located on 21 green acres in northern Florida, Riverdance is home to multiple Triple registered stallions and mares.
Our breeding stock consists of Shetlands and Shetland blend Miniatures. We strive to produce Arabian type Miniatures by crossing the BEST of both lines.
We have incorporated the pedigrees of BOLERO, Ragtime, Admiral and "Rules"
Visit our website to view our horses and learn more about our breeding program.
Located in Florida
(617) Ad updated 5/17/2017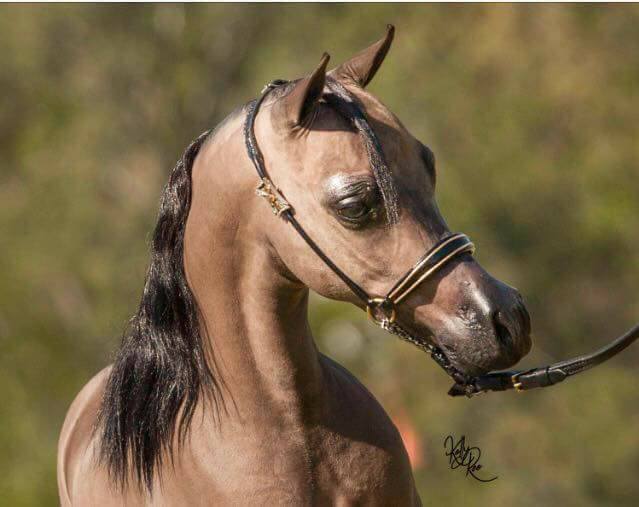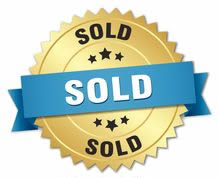 Hopkins Hallalujah Image
AMHA/AMHR 2015 SUPREME CHAMPION Black Stallion
SIRE IS RES WORLD GRAND IN HALTER AND DRIVING!

RFM Inikis Thunder Storm
(Storm)
AMHA/AMHR 2015 Black Pinto 31.75 Stallion w/Blue Eyes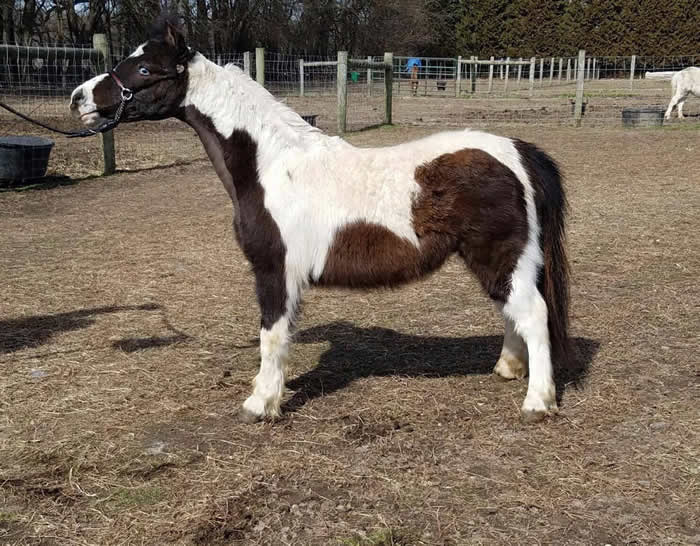 RFM Thunders Iniki x Reeces Orion Thunder
Foaled 07/28/2015

Storm is the last Iniki son born in the US.
"Iniki" is a Reserve World Champion as well as a World Champion producing stallion.
Storm is double bred on AMHA National Champion REECES THUNDER HAWK.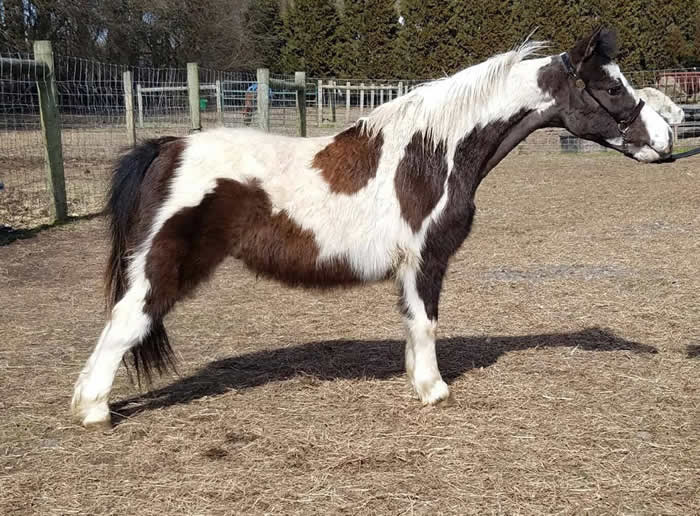 Storm's dam is a lovely Pintaloosa mare.
She is a grand daughter of 2x AMHA Res National Champion, BREWERS ORION COMMANDER.
She goes back to the iconic ORION LIGHT VANT HUTTENEST.
Thunder has classically correct conformation, a pretty head and ultra long neck.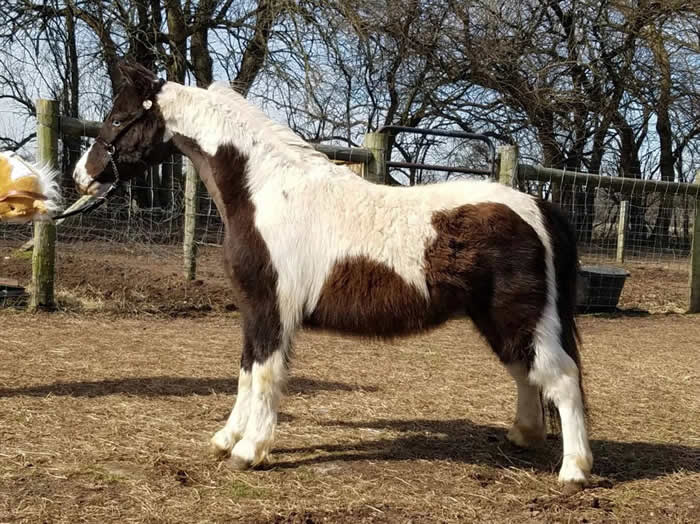 His BOLD pinto markings are just an added bonus!
Priced at $2,500.00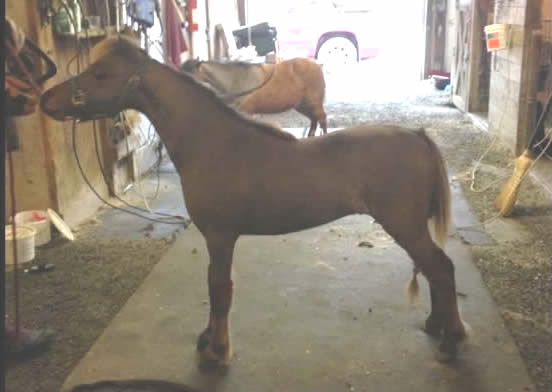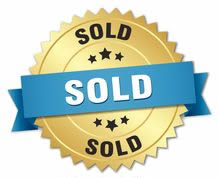 SRF Heir To Glory
AMHA/AMHR 2015 33" Champion Bay SHOW Stallion
SIRED BY MULTI-WORLD GRAND CHAMPION SRF NOBLE HEIR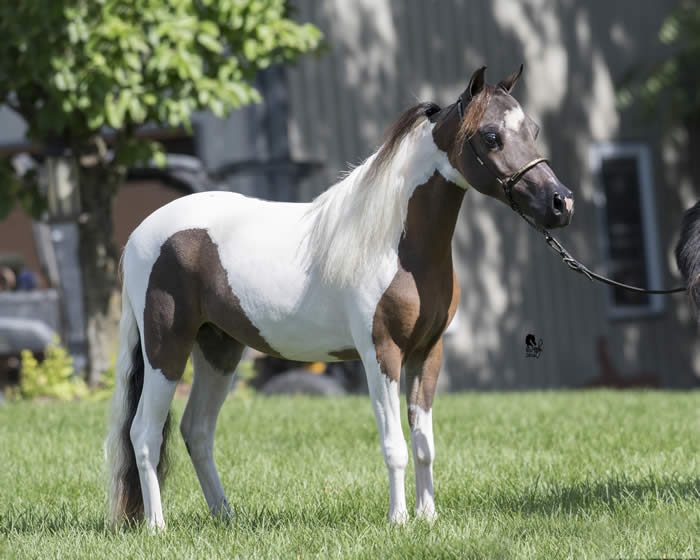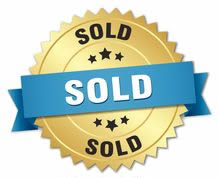 Azariahs River Tiger
2015 BayTobiano AMHA/AMHR Stallion
Should Mature around 31"
CMC Maundy Man O' War
(Chief)
AMHA/AMHR Registered 2015 Chestnut SHOW Colt
PATERNAL SIBLING TO OAK BAY SALSAMIO!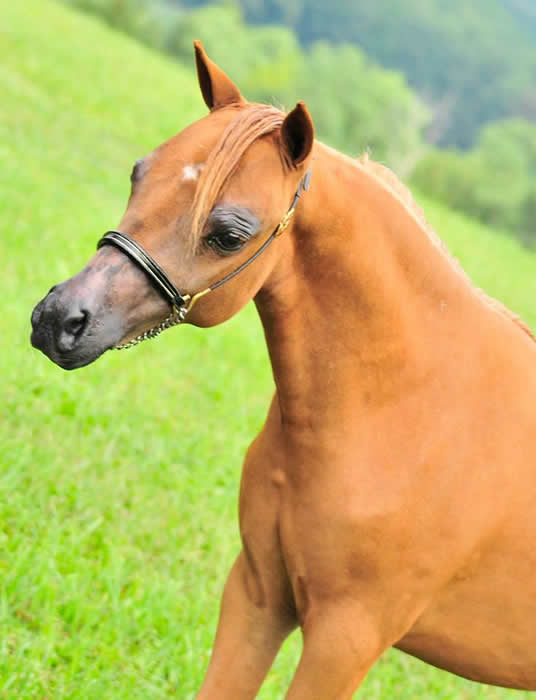 Bristol Pepito x Wingates Serenade Mi
Foaled 04/02/2015
Chief is a handsome sorrel colt with a star.
He is sired by the amazing Triple Registered BRISTOL PEPITO.
Wingates Serenade Mi is a daughter of Oak Bay Mi Amigo who is now overseas. That makes her a granddaughter of World Champion Get of Sire and multiple World Grand Champion producer, Oak Bay Salsamio.
Chief is AMHA/ AMHR registered.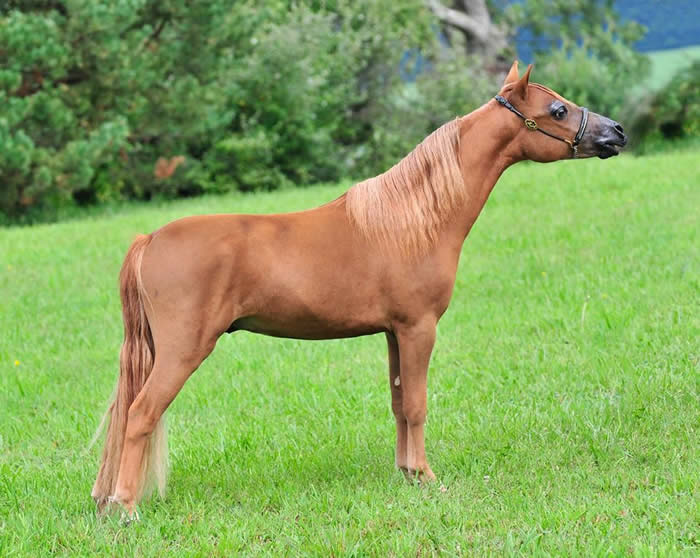 Chief was born in April 2015 with 7.5" cannon bone so we expect him to mature around 32" - 32.5".
He is a very nicely put together colt.
Chief has a pretty head, long hooky neck and straight, correct legs.
His bite is right on.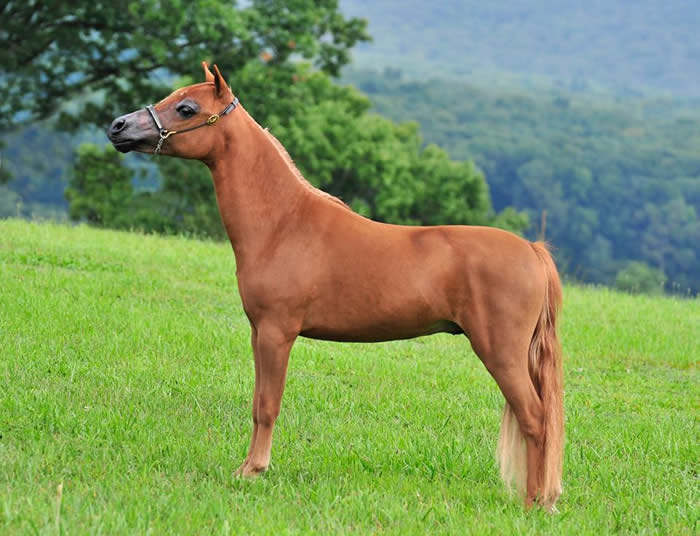 We just LOVE his wonderful personality and think you will too!
He'll make a competitive stallion and an unbeatable all-around gelding prospect.
He's priced low for his quality and TOP bloodlines. Additionally we are offering a discount if purchased with a gelding contract.
It's a WIN-WIN whatever direction you choose with this young stallion!
Proudly offered for sale
Priced at $1,000.00
(payment plan available)
Carmelites' Mini Corral
403 West County Road,
Sugarloaf  PA 18249
(570) 788-1205  -
(570) 788-3329 Fax
Located in Pennsylvania
(1016) Ad updated 6/14/2017
CMC Northern Lights
(Dreamer)
AMHA/AMHR 2015 Bay/Gray SHOW Stallion
HOMOZYGOUS FOR TOBIANO!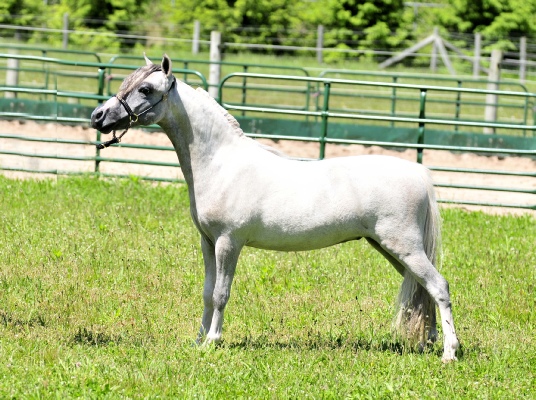 Lucky Four Rebelchase Rebelsupreme x Lucky Four Rebelchase Real Dreamy
Foaled 5/11/2015
Dreamer is a very handsome colt with lots of "show and blow".
He should mature around 33" –33.5".
He is sired by Lucky Four Rebelchase Rebelsupreme - a son of Lucky Four Rebels Chasin Rainbows
– sired by the great Sid's Rebel.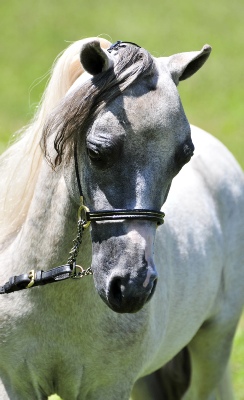 Rebelsupreme is a 2x World Champion at just 28.5" tall!
He's a MULTIPLE World Champion producer.
He's also the sire to World GRAND CHAMPION Futurity winner & 3x World Champion, LUCKY FOUR REBELSUPREME REMARKABLE.
Dreamer is out of Lucky Four Rebelchase Real Dreamy also a daughter of Chasing Rainbow, making him double bred Sid's Rebel on Chasin Rainbows & Sids Rebel.
"Real Dreamy" is out of a direct daughter of ORION LIGHT VANT HUTTENEST.
Dreamer has a pretty head with a long hooky neck set, level topline, strong hip.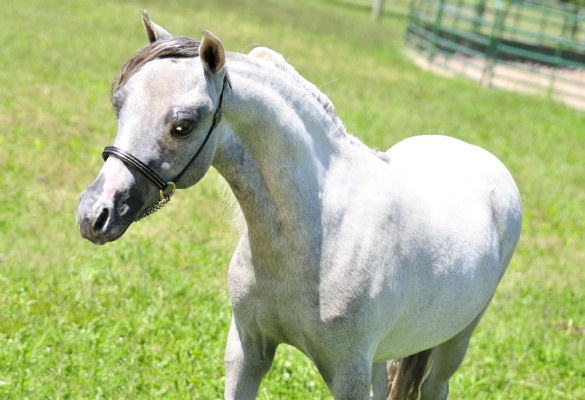 He has correct, straight legs and awesome animated movement.
A smart choice as a show prospect and future herd sire!
He is priced at $1,000.00
(payment plan available)
xx
Carmelites' Mini Corral
403 West County Road,
Sugarloaf  PA 18249
(570) 788-1205  -
(570) 788-3329 Fax
Located in Pennsylvania
(916) Ad updated 6/14/2017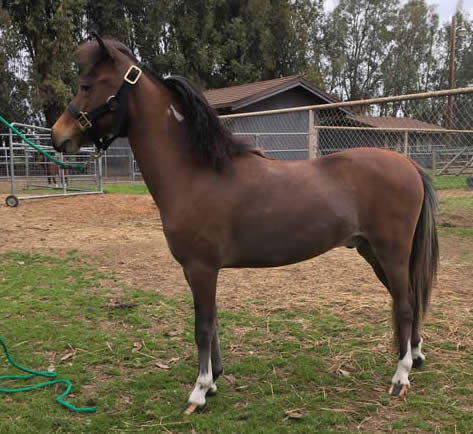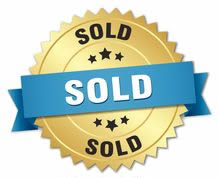 PWF Dakota
AMHA/AMHR 2015 31" Bay Pinto SHOW Stallion
SUPREME CHAMPION IN 2016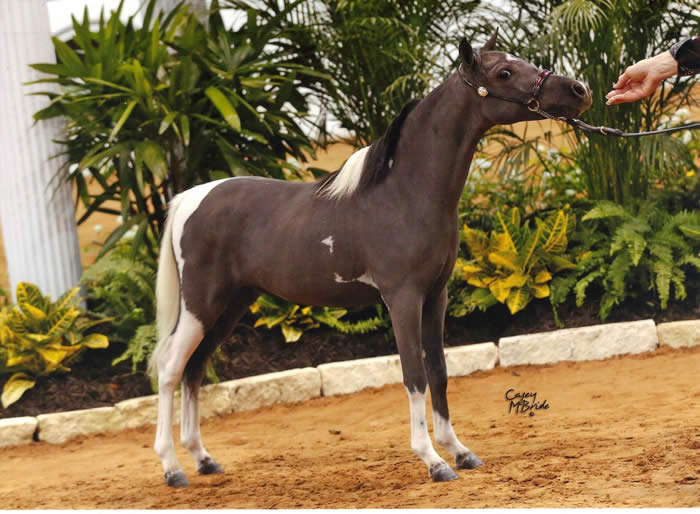 Lazy N Boleros Diego
(Diego)
AMHA/AMHR 2015 Bay Pinto Stallion by BOLERO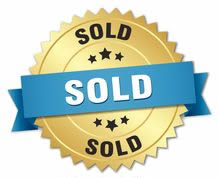 Brought to you by our 2017 Corporate Partner COVERGIRL MINIATURES in Florida
Covergirls Idols Ice King
(King)
2015 AMHA/AMHR FANCY Perlino SHOW Colt
SHOWING & WINNING IN 2016!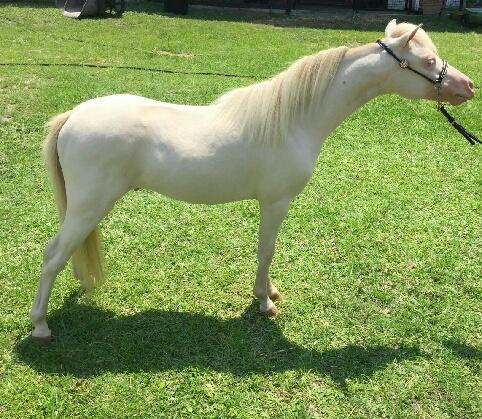 First Knights Billy Idol     x    Buck Ons Suprema Donna
Foaled 4/25/2015
The true test of any stallion is to be able to "stamp" his offspring with a consistent and distinct look
- making them stand out and be recognized.
Such is the case with Billy Idol.
His get have the Idol "look" and flair and have proved themselves many times over, winning World & National Championships, Grand Championships and International Supreme awards.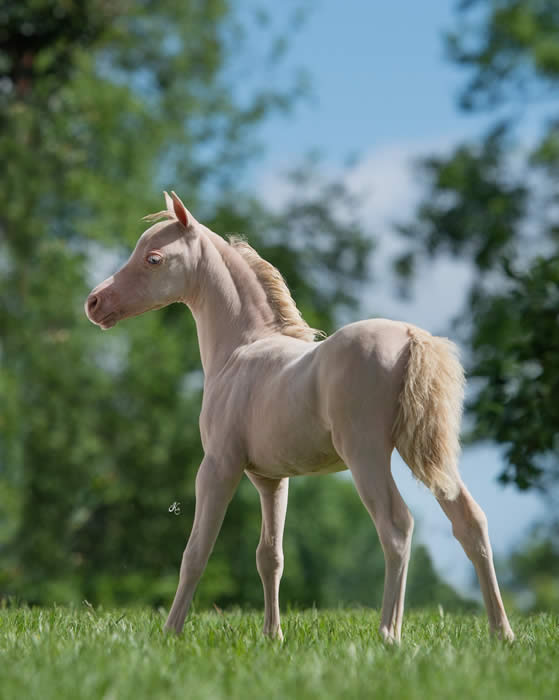 This brilliant colt is a perfect example.
He's upright and balanced with an absolute doll baby head and tippy ears.
King has an outstanding temperament and tons of "show & blow".
King's dam has been an outstanding producer for COVERGIRL MINIATURES.
Buck Ons Suprema Donna is a Res World Champion herself.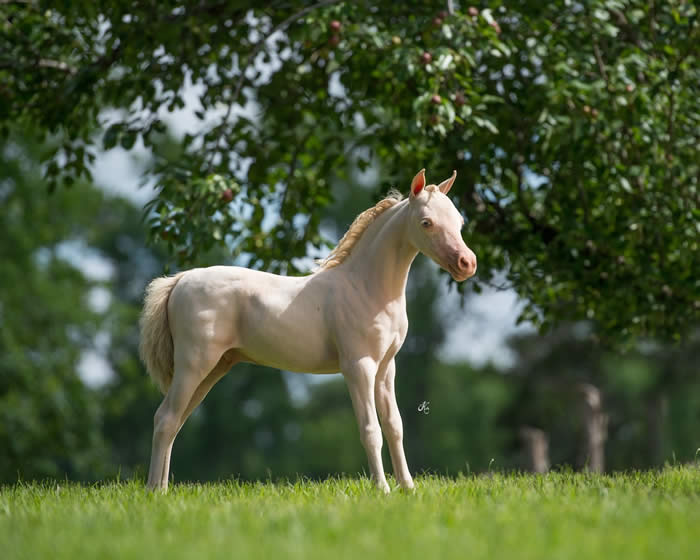 She is the dam to 2x World Champion, Covergirls Idolize This and World Res GRAND CHAMPION, Covergirls Idols Ice Princess (now overseas and owned by HT Miniatures)
BOTH those champions are also sired by Billy Idol - making KING a full sibling.
He's just as nice as his famous siblings and should easily follow in their hoofprints -
- right into the winner's circle.
Well priced at $4,500.00

Charlene Eisenmenger
COVERGIRL MINIATURES
Jacksonville, FL 32259
Cell: (904) 610-4656
Located in Florida
(1215) Ad updated 6/16/2017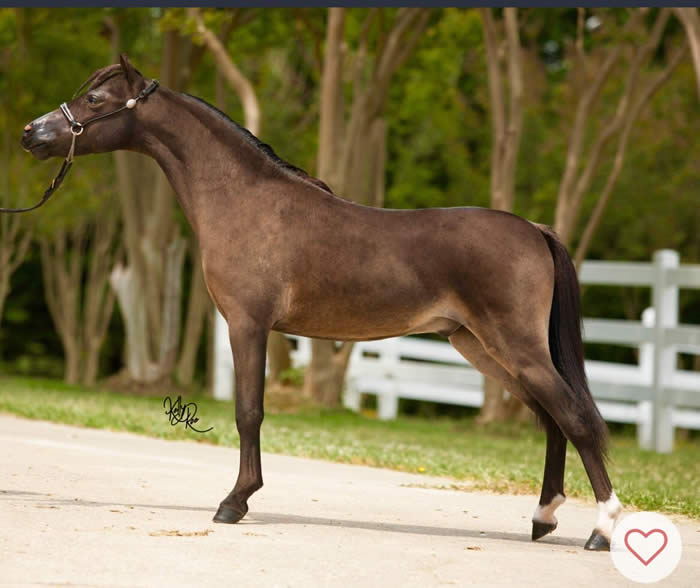 Aloha FRF Chasing The Lite
AMHA/AMHR 2015 Bay Shetland Bred Colt - Out of Nighthawk Daughter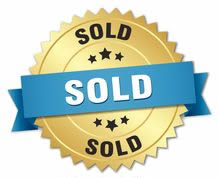 SOLD FROM THIS PAGE:
Hopkins Hallalujah Image (June 2017)

PWF Dakota (March 2017) Headed to Hawaii

Azariahs River Tiger (March 2017)

SRF Heir To Glory (March 2017)

Hunterberry Hill Mystical Immpression (February 2017)

Los Arboles Charmed Im Sure (January 2017)

Olympian Idols Little Toy Gun (January 2017)

Lazy N Boleros Diego (January 2017)

Wolf Country Carbonato Apache (December 2016)

All About Gunner (November 2016)

JA Apache Rush (November 2016)

Strasslein Red E To Rumble (October 2016)

Zephyr Woods Freakin Hot (October 2016)

Aloha Acres Bright Lite (September 2016)

Samples Show Stoppin Hawk (September 2016)

CoCos Silver Lite (September 2016)

Justified AN (September 2016)

Azariahs Blu Bayou (September 2016)

Cocis Royal Flush (August 2016)

Mountain Meadows Jess Armani (August 2016) Congrats to Lynne Francis - CA

DVM Pasos Uptown Funk (August 2016)

Maple Hollows Double Destinys Magic (July 2016)

DVM Heza Grand Shaboda (July 2016) Congratulations to Mary Adams - CT

Aloha Acres FRF Chasing The Lite (June 2016)

DVM Grand Bazinga (June 2016)

Hopkins Moment In The Dark (May 2016)

Finchwoods Ballymore On The Rocks (April 2016)

Hopkins Royal Image (March 2016)

Aloha Acres A Silent Buck (February 2016)

LM Idols Hot Rod Hawk (February 2016) Heading to California!

LM Idol 2015 Colt by Jillian (February 2016)

LM Hawks Sonoma Sunset (February 2016)

2015 Graham Bred Aloha Stallion (January 2016)

Aloha BSpringhill PartTime (January 2016)

DVM Grand OhSoCharming (January 2016)

Ozark Mtn's Currys Treasure (January 2016)

Ozark Mnt Rock-E Charlie May (January 2016)

Lucky Four RebelSupreme Noble Cause (January 2016)

Eaglesnest SharifsSecret Rolls Royce (January 2016)

Brookhavens Icy Hot (January 2016)

Standing Ovation Touch Of Gold (October 2015)

ABC Farms Reouxs Foolish Pleasure (September 2015)

LM Idols Mighty Titan (September 2015)

HumHill Rich & Rare On The Rocks (September 2015)

Michigans High Class Voter (August 2015)

Aloha FRF A Silent Scandal (August 2015) Sold to Pennsylvania

Woodland Acres Kings Majestic (July 2015)

SCJ X Factor (June 2015)

SMHCs Im A Dancer (May 2015)

LK Eagles Sharifs Private Trooper (May 2015)

Kakos Sweeny Todd (February 2015)

Black Mountain Troubadors Rock Star (February 2015)

Black Mountain Troubadours Gatsby (February 2015)

Caldwells Aloha Just Cruzin (November 2014)

Stars On The Roxx (October 2014)

Ten Ls Broadway Buff (August 2014)

Triple K Jokers Mr Echo (August 2014)

Mini Monsters Manana Soleada (July 2014)

Los Arboles Kings Prince Valiant (June 2014)

Hunterberry Hill High Voltage (May 2014)

Star Ridge Ravens Rule The World (April 2014) Heading to Belgium!

LM Hawks Captain Hook (April 2014)

Birchcrest Exceptionally Debonair (April 2014)

MJM Little Louis Vuitton (April 2014)

Tapestry Call Me Cashmere (March 2014)

Hunterberry Hill Hes A Charmer (January 2014)

TOMF Angels Buffaroo (January 2014)

Azariahs Willoughby Eagle (January 2014)

Azariahs Dandy Spider (January 2014)

Lucky Four Reblesupreme Nobelistic (October 2013)

Azariahs Beyond A Rock Star (October 2013)

Oak Bay Salsas After Dark (October 2013)

Alliance Crowns Keeper (August 2013)

RFM Chasin Cowboy Magic (August 2013)

RFM Amirs Green Lantern (August 2013

LR Aristocrats Invader (August 2013)

LR Hennesseys Spirit (August 2013)

TOMF Pop A Top (July 2013)

Mulligans Run X Factor (July 2013)

LR Idols Prince Charming (June 2013)

Tibbs Tango Cruz (June 2013)

RFM Amirs White Knight (May 2013) Congratulations Martha Gayle

Maple Hollow Extraordinary Magic (May 2013)

LR Hennesseys Real Idol

LM Idols Sabre Hawk

Shneighs Phantom Of The Opera

LM Idols Kashmir Hawk - Congratulations to Jenny Zonghetti MA

Brookhavens Domineer

MiniEquine Amirs Phoenix

Ten Ls All Buffed Up - Congratulations to Alex & Bobbie Briggs

LR Hennessey Hawk Mason

Aloha Acres Silent Partnership - Congratulations to Rhonda Turner NC

Brookhavens Knight Dreams - Congratulations to Lynn Francis CA