Two Year Old Miniature Stallions For Sale - (Foaled in 2017)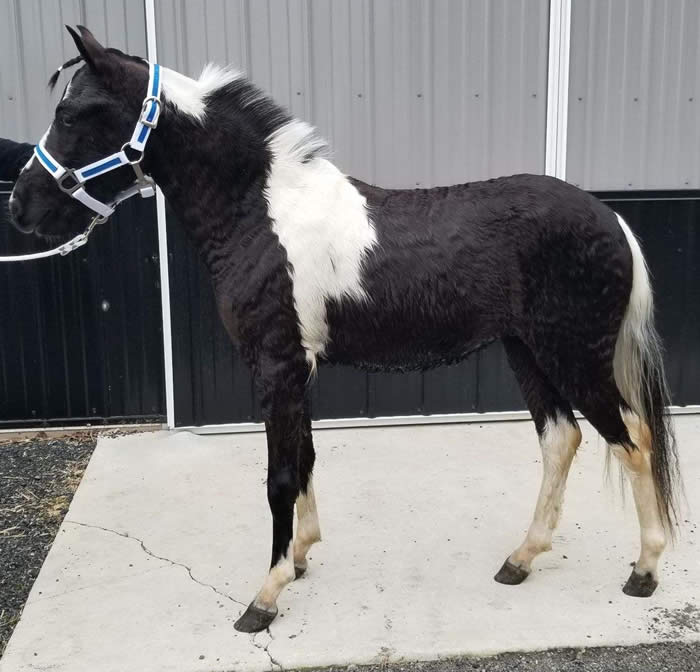 SMHC Riverdance
(Dancer)
ASPC (in office/guaranteed) Shetland Black Pinto 42" Stallion
WELL STARTED IN CART & HARNESS!
SMHC/S LET'S DANCE & SMHC'S RHYTHM & BLUES
Foaled 6/16/2017
QUALITY, WELL BRED STALLION FOR SALE!
Dancer is well on his way to becoming a fancy & steady driving horse!
He has not been pushed but is well started in cart & harness (video posted soon!)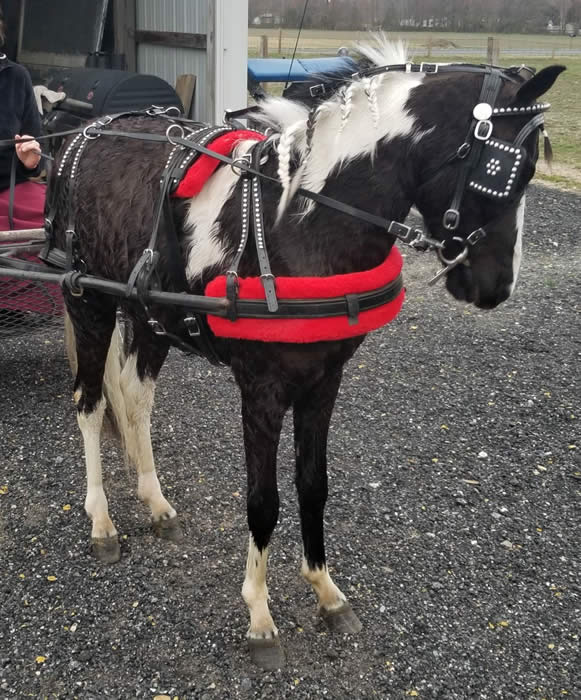 Dancer should excel as an all-around prospect.
For our PINTO (PtHA) fans, this boy should bring home the blues with his striking black pinto marking with the perfect amount of color!
We just LOVE how upright and correct this guy is!
Check out how high his neck ties into his shoulder, allowing for AMAZING front end lift.
(think fancy Country or even SIINGLE Pleasure!)
Dancer has a beautiful topline, high tail set and well set hocks - all awesome attributes for a future all-around champion.
He is still in light training and so his price will increase with his ability to perform.
Dancer is well mannered with
He sells with his signed ASPC application in office and registration being processed.
Current owner can have Dancer gelded for a small fee.
$2,000.00
YOU CAN'T GO WRONG HERE!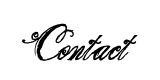 Lisa Miller
(302) 747-8835
email: debra@hopkinsheavensentminiatures.com (agent)
Located in Dover, Delaware
(92719X) Ad updated 4/30/2019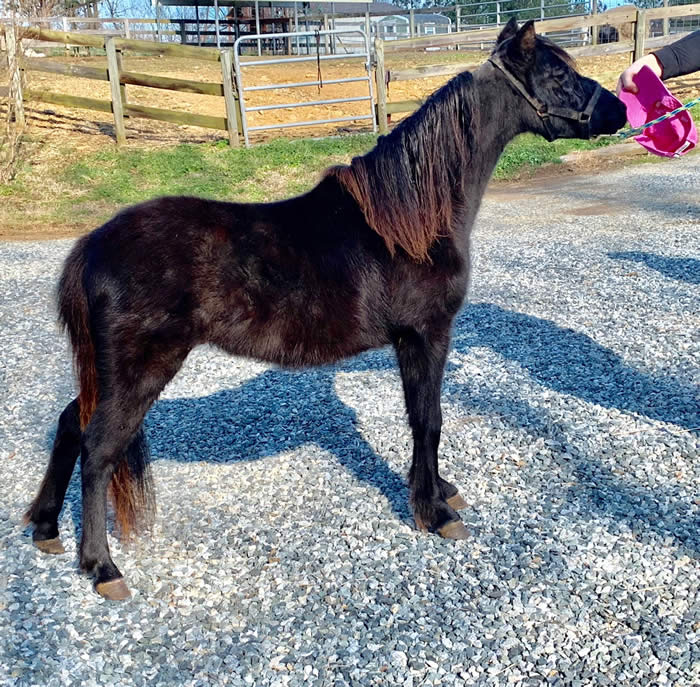 Brookhaven's Spiderman
(Spiderman)

2017 AMHR Registered 35/36" Black Stallion
PRICE DISCOUNTED ON A GELDING CONTRACT
Finchwoods Legend Of The Fall x Lucky Four Smokes Snow Boots
Foaled 3/30/2017
This black beauty is sired by Finchwood's Legend Of The Fall; a son of the epic Wa-Full Unique Legend and grandson of SMHC's Freedoms Nicodemus & the iconic LEE LAND UNIQUE

Spiderman's dam, Lucky Four Smokes Snow Boots, is an AMHA World Champion and AMHR National Champion producing mare.
This handsome colt should excel in the show ring.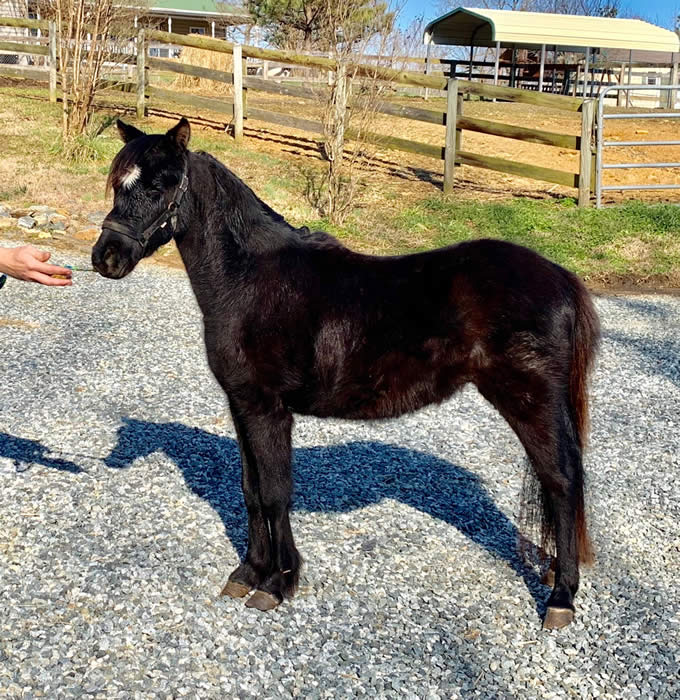 He would make a great all-around show horse with the potential to go in any direction you choose.
His maternal brother, Brookhaven's Simply Spotless, is a multiple National Champion.
Spiderman's maternal sister, Brookhaven's Dynaglass Slippers, is a multiple World/Reserve World Champion.
These photos were taken with conditioning, no sweating, completely in pasture condition.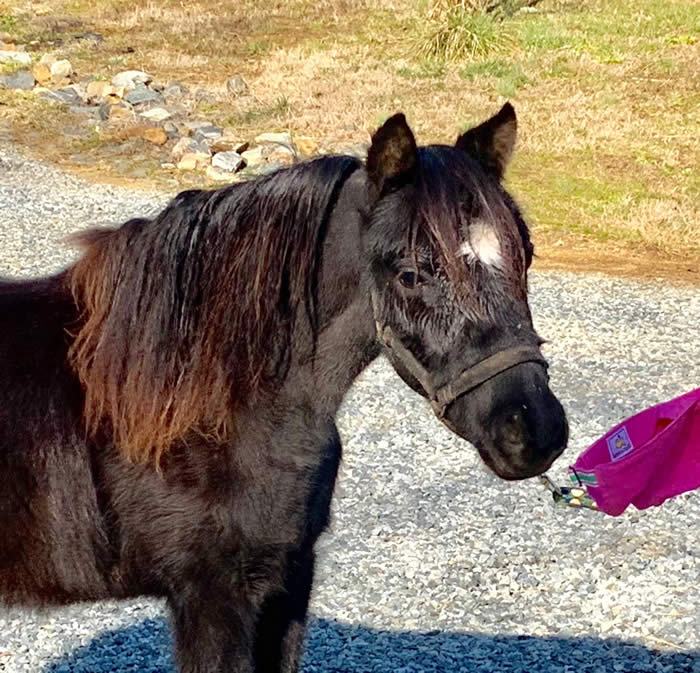 Spiderman would make a wonderful addition to someone's AMHR show string.
He has a good mind and a great attitude -
- a clean slate ready for you to train YOUR way!
Priced at $1,000.00 as a colt
or
$750.00 on a gelding contract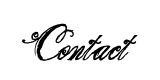 Merry Black
BROOKHAVEN MINIATURE HORSES
merryblack01@gmail.com
(336) 643-0400
Summerfield, North Carolina
(73019X) Ad updated 4/6/2019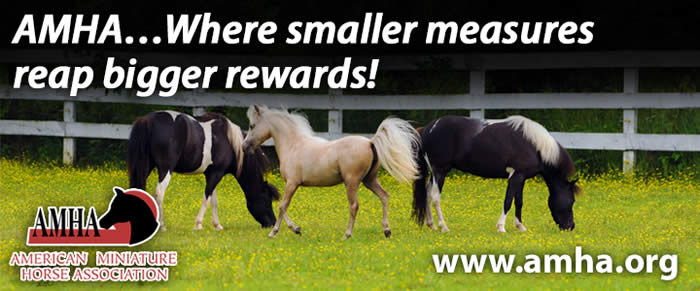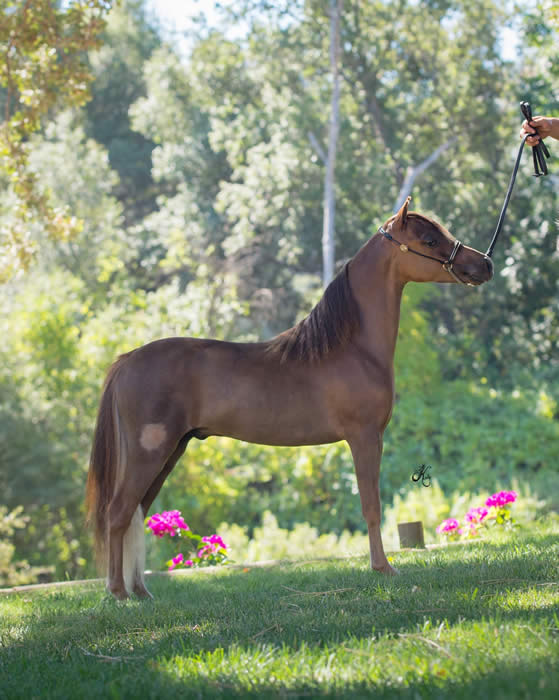 CMC Majestic Mighty Monarch
(Rascal)
ASPC/AMHR/AMHA Triple Registered 2017 31" Chestnut Stallion
2X AMHA 2018 RESERVE WORLD CHAMPION
*** PRICE REDUCED 10/29/2018 TO SHOW OR INTERNATIONAL BUYER! ***
Rivenburghs Jess Majestic x Amore Lalita
Foaled 4/10/2017
WORLD GRAND CHAMPION SIRE & DAM -
What's not to love?
sired by AMHA World Grand Champion and AMHR National Reserve Grand Champion Rivenburgh's Jess Majestic.
"Majestic" is a son of the iconic McCarthys Jesse James of Rivenburgh -
- producer of two AMHA World SUPREME Champions.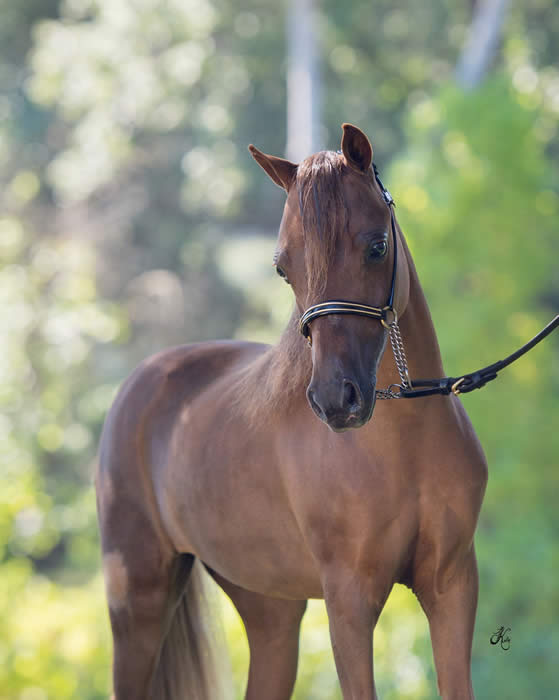 Rascal is out of 2x World Grand Champion Amore Lalita.
He is Triple Registered and measures just 31" as an yearling.
He has won Grands and several Supremes Championships in 2018.
Rascal was named Champion Yearling Stallion 30" - 32" at the AMHA Western Regional Championship Show.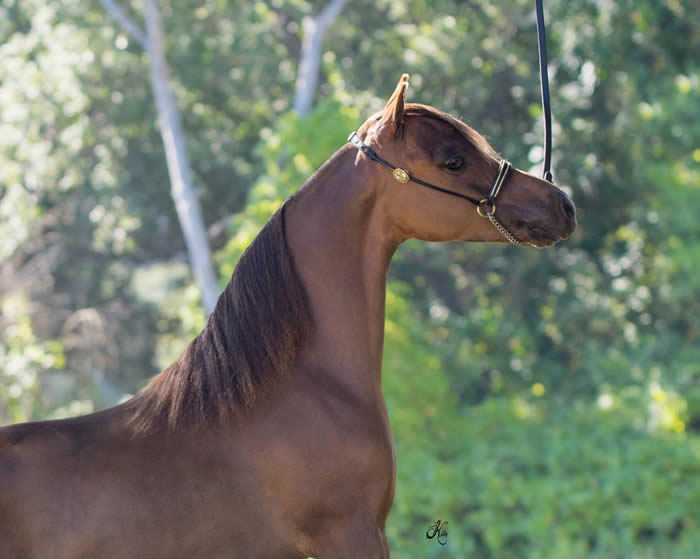 Rascal was shown by Casey Campbell in Open Yearling Stallions.
He is now a 2x AMHA Reserve World Champion stallion!
PRIVATE TREATY - CONTACT OWNER FOR DETAILS
(payment plan available)
Sire - WORLD GRAND CHAMPION Dam - 2X WORLD GRAND CHAMPION
RIVENBURGHS JESS MAJESTIC AMORE LALITA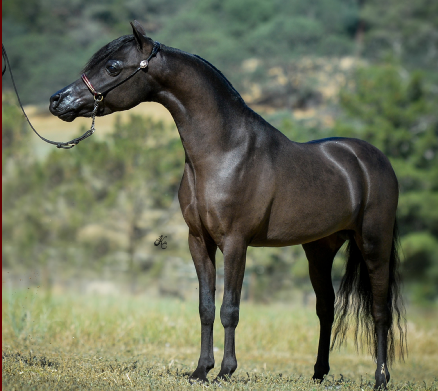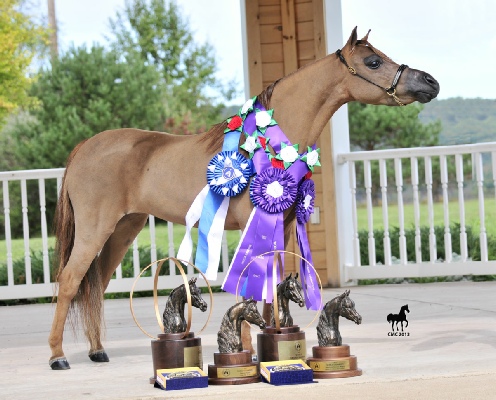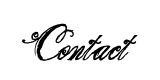 Carmelites' Mini Corral
403 West County Road,
Sugarloaf PA 18249
(570) 788-1205 -
(570) 788-3329 Fax

Located in California
WINGATE TRAINING CENTER

(021819X) Ad updated 1/26/2019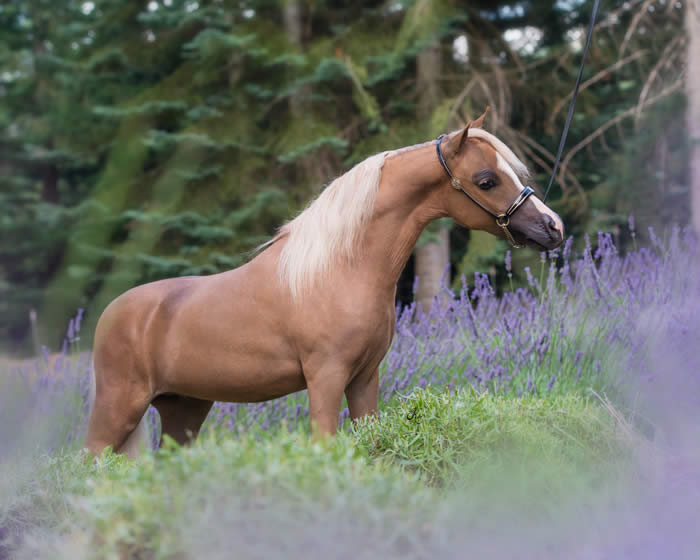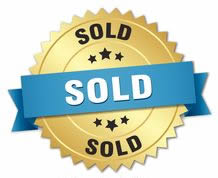 LE Salsas Tecate
(Copper)
AMHA/AMHR 30" 2017 Chestnut SHOW Stallion
BY MULTIPLE WORLD GRAND CHAMPION PRODUCER "SALSAMIO"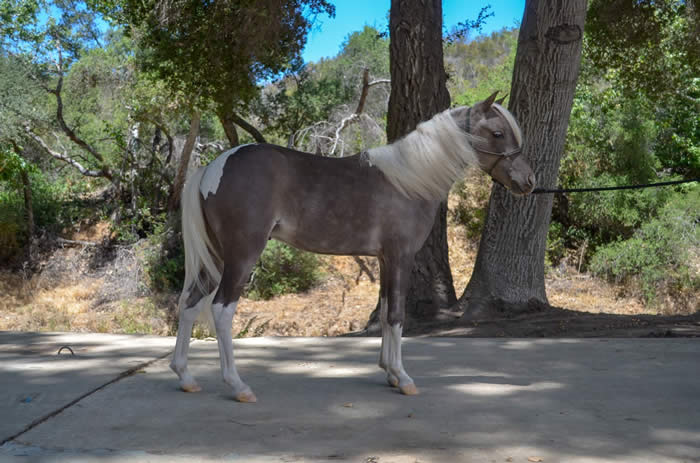 Debruces Steel The Show
(River)
AMHR Registered 2017 Silver Dapple Pinto Stallion
Establo Tijuana Taxi x Debruces Shes A Touch Of Magic
Foaled 4/01/2017
This pretty Arenosa bred stallion has been shown successfully in halter.
In 2018 he was awarded the PCHC (Pacific Coast Horse Club) Reserve Champion, In Hand.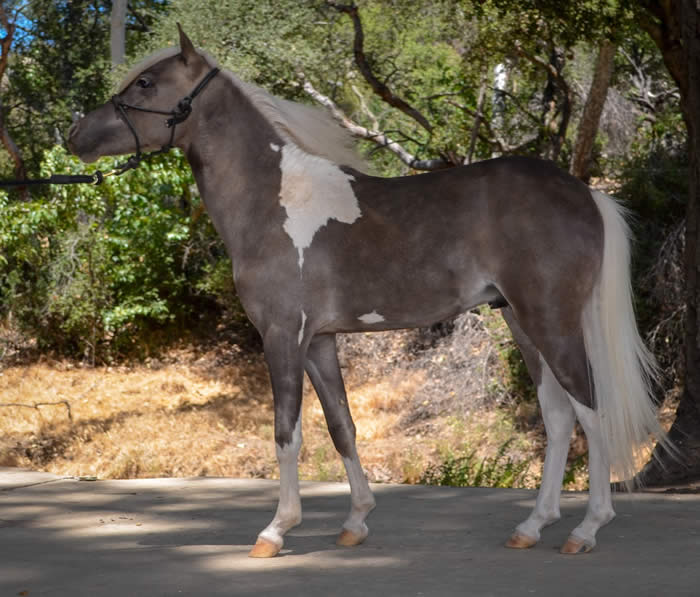 "River" has a beautiful, elegant build conformation with a pretty & refined head.
With his flashy coloring and fancy movement, River should make an exceptional driving Mini.
He is expected to mature at 38" tall.
River has excellent ground manners; he clips, ties, leads, and has been stalled with geldings and donkeys.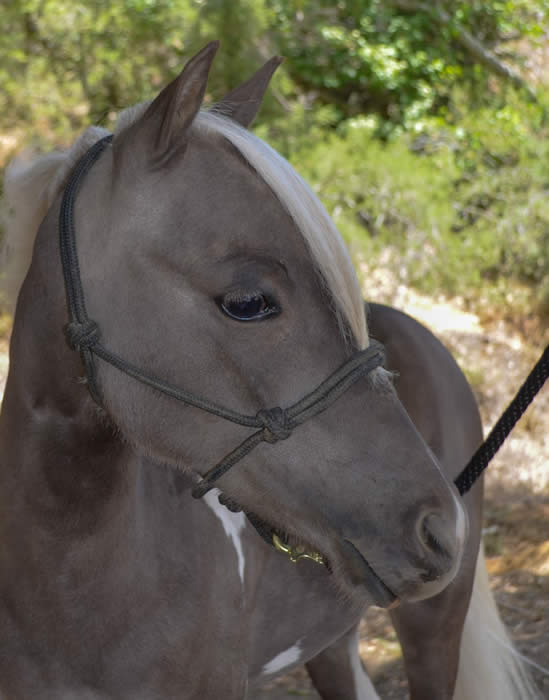 He has never been the dominant herd member.
He has lived quietly next to mares as well.
He was born, raised and trained by Jeanee DeBruce of DeBruce Ranch in Norco, CA.
He has been handled daily since birth and is a complete gentleman.
Whether you are looking for a future herd sire, a CDE Driving prospect or an all around kick-butt GELDING, this young stallion should fit the bill.
He's sure to be a stand-out in the ring or the driving arena when he matures.
He's tall enough to be the ideal Combined Driving prospect and game enough to be BRAVE & BOLD through trails and paths.
PRICED WELL FOR HIS QUALITY AND PEDIGREE
$3,900.00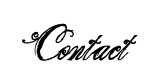 Matt Steelman
MS PERFORMANCE HORSES
Facebook/Instagram: msperformancehorses
(949) 257-5576
msperformancehorses1@gmail.com
Located in San Juan Capistrano, Southern California
(61419X) Ad updated 3/24/2019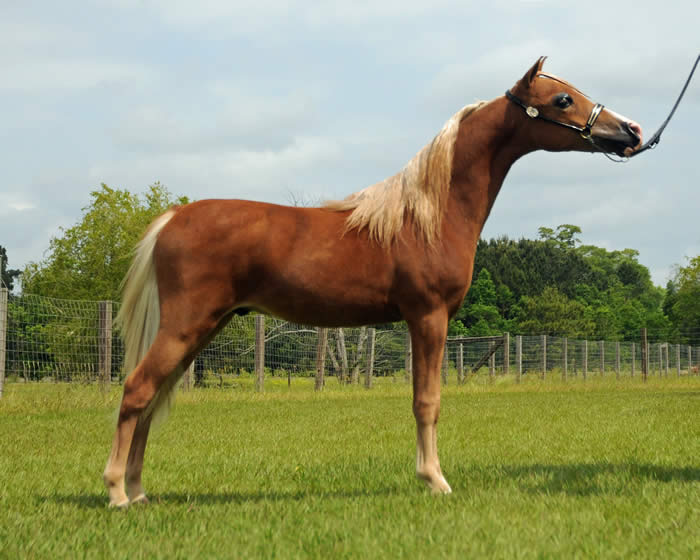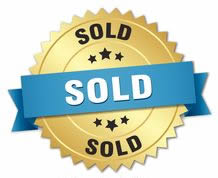 Stars Victorious
2017 AMHA/AMHR World Champion 31" Sorrel Stallion
MULTIPLE SUPREME CHAMPION IN 2018!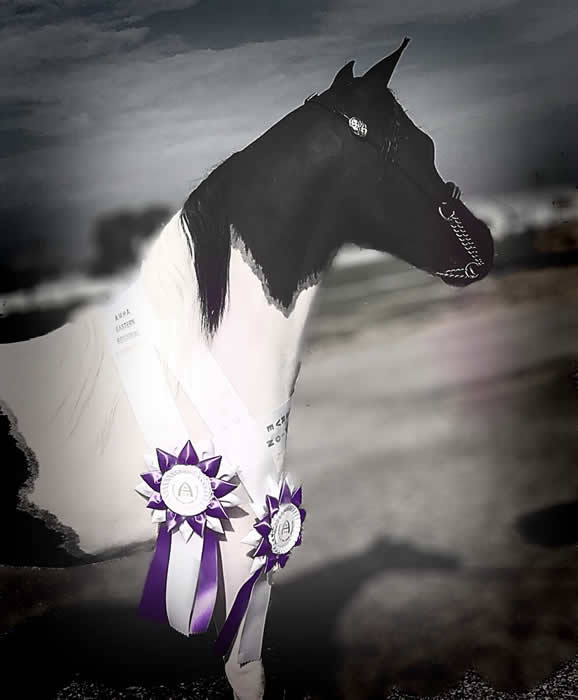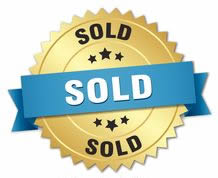 Winning Streaks TripleCrown Admiral
ASPC/AMHR/AMHA Triple Registered Black Pinto Stallion
SUPREME PEDIGREE - TRIPLE REGISTERED SHOW COLT
SOLD FROM THIS PAGE
LE Salsas Tecate (May 2019)

Stars Victorious (March 2019)

TOF Sweet E Motion (February 2019)

Winning Streaks TripleCrown Admiral (January 2019)

Olympian Country King (January 2019)

DVM Sir Mixie Lot (June 2018)

Panoramas Buckshot (May 2018)

Hopkins Intense Image (April 2018)

MiniEquine National Strategy (March 2018)

Hopkins An Image To Adore (January 2018)

RFM Geneses Galileo (January 2018)

DVM Pasos Hex Off The Hook (December 2017)

Winning Streaks Magic Alchemist (December 2017)

Covergirls Idols Ice King (December 2017)

CMC Northern Lights (August 2017)

Hopkins Hallalujah Image (June 2017)

PWF Dakota (March 2017) Headed to Hawaii

Azariahs River Tiger (March 2017)

SRF Heir To Glory (March 2017)

Hunterberry Hill Mystical Impression (February 2017)

Los Arboles Charmed Im Sure (January 2017)

Olympian Idols Little Toy Gun (January 2017)

Lazy N Boleros Diego (January 2017)

Wolf Country Carbonato Apache (December 2016)

All About Gunner (November 2016)

JA Apache Rush (November 2016)

Strasslein Red E To Rumble (October 2016)

Zephyr Woods Freakin Hot (October 2016)

Aloha Acres Bright Lite (September 2016)

Samples Show Stoppin Hawk (September 2016)

CoCos Silver Lite (September 2016)

Justified AN (September 2016)

Azariahs Blu Bayou (September 2016)

Cocis Royal Flush (August 2016)

Mountain Meadows Jess Armani (August 2016) Congrats to Lynne Francis - CA

DVM Pasos Uptown Funk (August 2016)

Maple Hollows Double Destinys Magic (July 2016)

DVM Heza Grand Shaboda (July 2016) Congratulations to Mary Adams - CT

Aloha Acres FRF Chasing The Lite (June 2016)

DVM Grand Bazinga (June 2016)

Hopkins Moment In The Dark (May 2016)

Finchwoods Ballymore On The Rocks (April 2016)

Hopkins Royal Image (March 2016)

Aloha Acres A Silent Buck (February 2016)

LM Idols Hot Rod Hawk (February 2016) Heading to California!

LM Idol 2015 Colt by Jillian (February 2016)

LM Hawks Sonoma Sunset (February 2016)

2015 Graham Bred Aloha Stallion (January 2016)

Aloha BSpringhill PartTime (January 2016)

DVM Grand OhSoCharming (January 2016)

Ozark Mtn's Currys Treasure (January 2016)

Ozark Mnt Rock-E Charlie May (January 2016)

Lucky Four RebelSupreme Noble Cause (January 2016)

Eaglesnest SharifsSecret Rolls Royce (January 2016)

Brookhavens Icy Hot (January 2016)

Standing Ovation Touch Of Gold (October 2015)

ABC Farms Reouxs Foolish Pleasure (September 2015)

LM Idols Mighty Titan (September 2015)

HumHill Rich & Rare On The Rocks (September 2015)

Michigans High Class Voter (August 2015)

Aloha FRF A Silent Scandal (August 2015) Sold to Pennsylvania

Woodland Acres Kings Majestic (July 2015)

SCJ X Factor (June 2015)

SMHCs Im A Dancer (May 2015)

LK Eagles Sharifs Private Trooper (May 2015)

Kakos Sweeny Todd (February 2015)

Black Mountain Troubadors Rock Star (February 2015)

Black Mountain Troubadours Gatsby (February 2015)

Caldwells Aloha Just Cruzin (November 2014)

Stars On The Roxx (October 2014)

Ten Ls Broadway Buff (August 2014)

Triple K Jokers Mr Echo (August 2014)

Mini Monsters Manana Soleada (July 2014)

Los Arboles Kings Prince Valiant (June 2014)

Hunterberry Hill High Voltage (May 2014)

Star Ridge Ravens Rule The World (April 2014) Heading to Belgium!

LM Hawks Captain Hook (April 2014)

Birchcrest Exceptionally Debonair (April 2014)

MJM Little Louis Vuitton (April 2014)

Tapestry Call Me Cashmere (March 2014)

Hunterberry Hill Hes A Charmer (January 2014)

TOMF Angels Buffaroo (January 2014)

Azariahs Willoughby Eagle (January 2014)

Azariahs Dandy Spider (January 2014)

Lucky Four Reblesupreme Nobelistic (October 2013)

Azariahs Beyond A Rock Star (October 2013)

Oak Bay Salsas After Dark (October 2013)

Alliance Crowns Keeper (August 2013)

RFM Chasin Cowboy Magic (August 2013)

RFM Amirs Green Lantern (August 2013

LR Aristocrats Invader (August 2013)

LR Hennesseys Spirit (August 2013)

TOMF Pop A Top (July 2013)

Mulligans Run X Factor (July 2013)

LR Idols Prince Charming (June 2013)

Tibbs Tango Cruz (June 2013)

RFM Amirs White Knight (May 2013) Congratulations Martha Gayle

Maple Hollow Extraordinary Magic (May 2013)

LR Hennesseys Real Idol

LM Idols Sabre Hawk

Shneighs Phantom Of The Opera

LM Idols Kashmir Hawk - Congratulations to Jenny Zonghetti MA

Brookhavens Domineer

MiniEquine Amirs Phoenix

Ten Ls All Buffed Up - Congratulations to Alex & Bobbie Briggs

LR Hennessey Hawk Mason

Aloha Acres Silent Partnership - Congratulations to Rhonda Turner NC

Brookhavens Knight Dreams - Congratulations to Lynn Francis CA