Miniature Horse Trailers & Equipment for Sale

Miniature Horse Trailer Alternative
Four horse "Mini Hauler"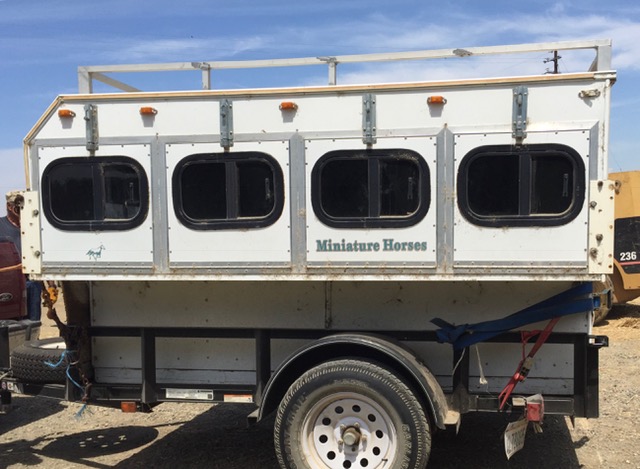 Measurements:
Outside length 8 ft 3/4 inch
Outside Width. 6 ft 8.5 inches.
Inside Width 46 inches
Inside Height 47 inches

Inside length 95 inches
36 inch door width
Comes with dividers and ramp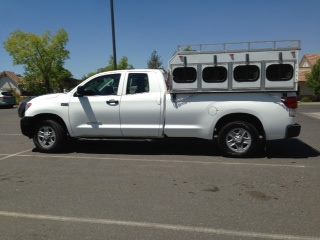 Ties in like a camper shell into pick up truck bed
(hauling trailer in photo not included),
currently off truck
Hard to find used, similar new ones have run approx. $7K
Price $3,500.00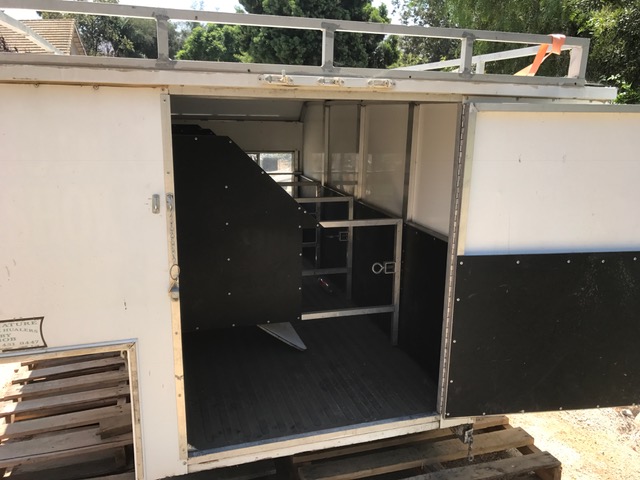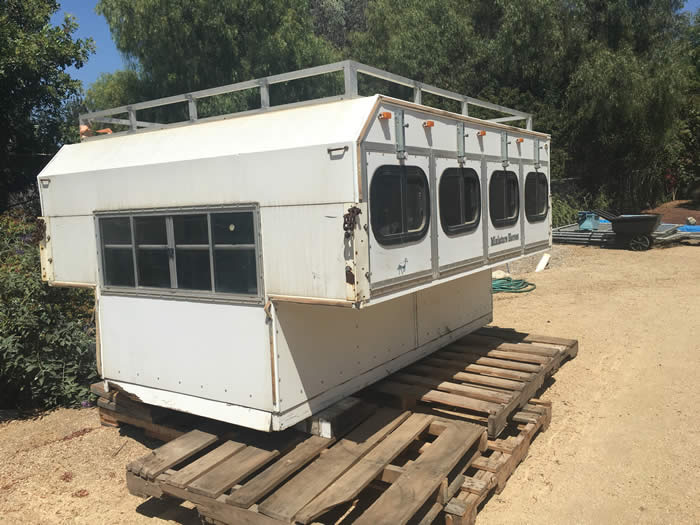 Located in Camarillo, (Southern) California
Private message Lynne Francis on Facebook or
email to: darksideminis@yahoo.com

or call Irene Baldwin at (209) 785-4494
(20518nx) Ad updated 2/5/2018
2008 Hawk Custom Miniature Horse Trailer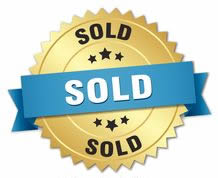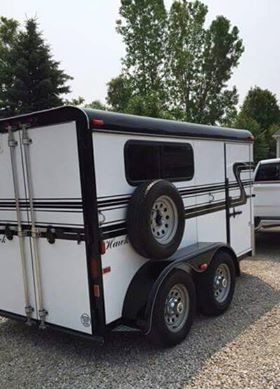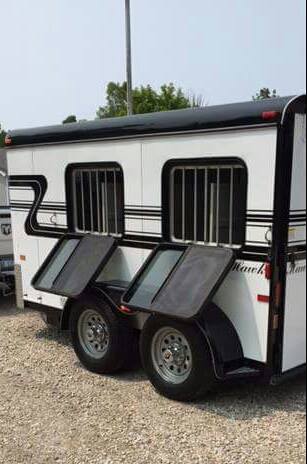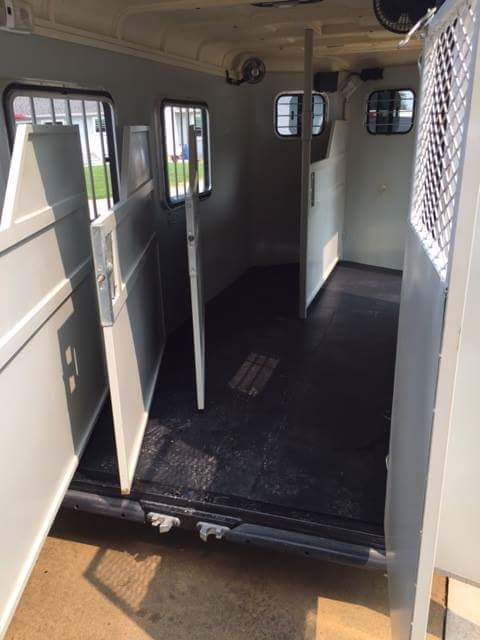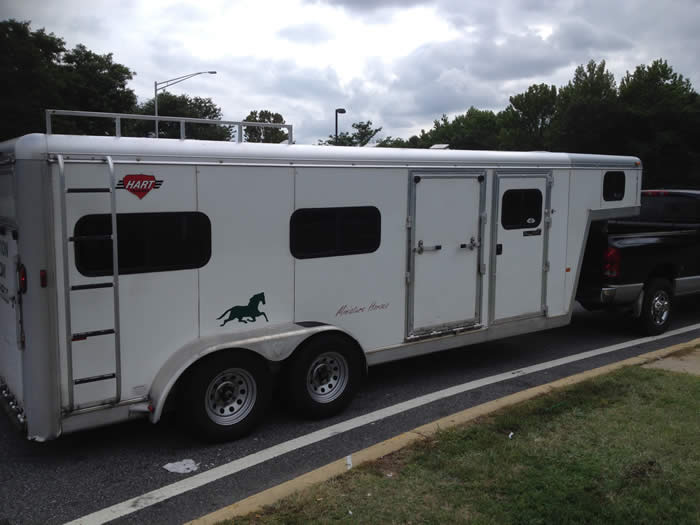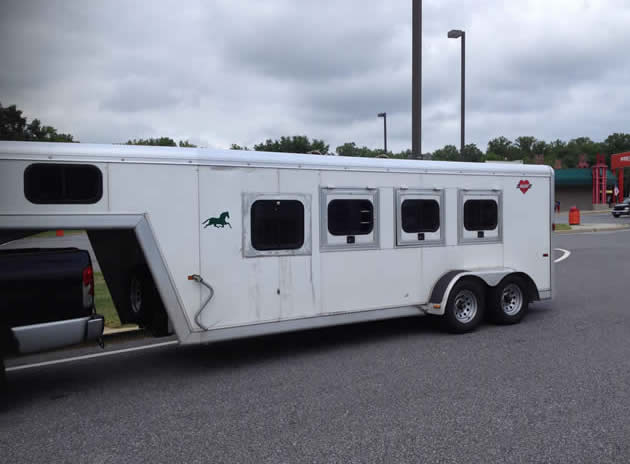 6-8+ Horse Miniature Horse Trailer
TOP QUALITY HART MINIATURE HORSE GOOSENECK TRAILER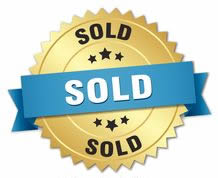 Custom CM Miniature Horse Conversion Trailer
with Living Quarters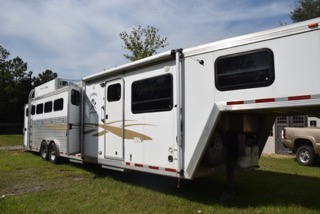 The trailer can hold 14 Miniature Horses.
There are 8 slant stalls, the back is 4x8 for storage, mother and foal, foals or three more horses.  There is a side door, as well as a back ramp. 
A/C Heat, Stereo system, Full kitchen, full bath,  Sleeps 4. 
Roof rack, power hitch, awning.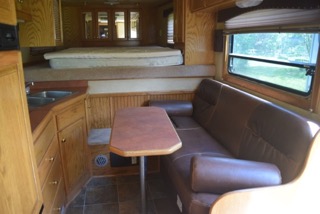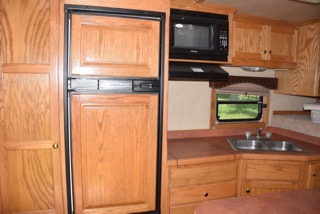 Some very minor cosmetic damage to skin of trailer & the drain tank needs to be replaced, cost is $500 and one of the steps is stuck.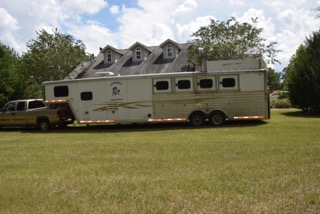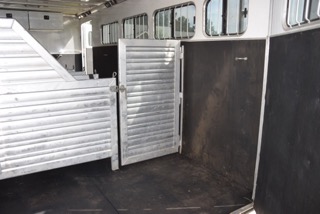 The trailer was purchased in 2004 and I had all of the work done for the stalls. 
They all can be removed, or swung the the side if someone wants to haul some big horses too.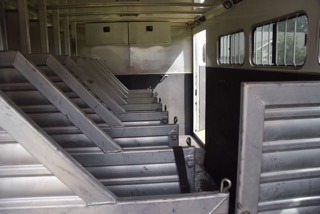 Owner paid $67,000.00

CM trailers are one of the top trailers made.
Apprx 11 years old with very little use.
A super deal at $45,000.00
OFFERED BY OUR CORPORATE SPONSOR, RIVERDANCE MINIATURES
Sue Brooks
RIVERDANCE MINIATURES
386-963-2505
sBrooks@pclink.com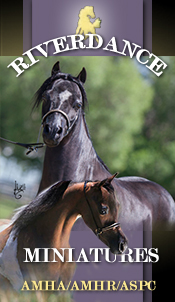 Located in Florida
(1115) Ad updated 3/12/2017
Wonderful trailer for Minis!  
2015 Exiss Gooseneck Horse Trailer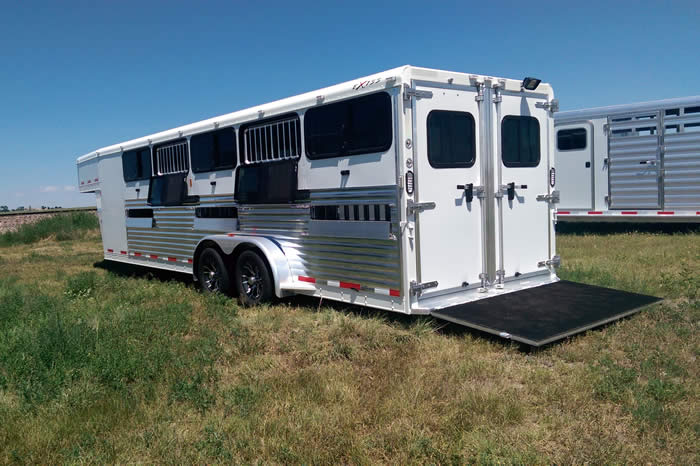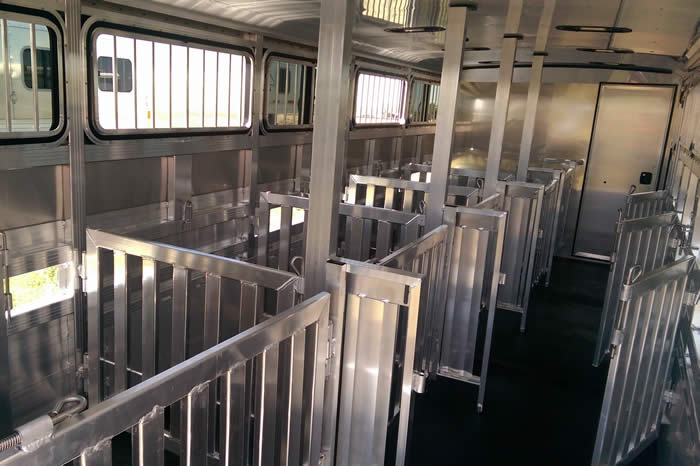 24' long x 7' wide x 6' tall.
 Insulated ceiling and walls.  
10 roof vents, drop down windows on both sides of trailer, hinged air gaps to get just the right amount of air flow.  
Rear ramp for easy loading, walk thru door from dressing room to horse area, rubber mats on the floor!  
Penning system that is totally convertible - make 5x7 stalls, 4x4 stalls, center divider, remove completely, etc.  
Extra running lights, 3 large load lights, and much more!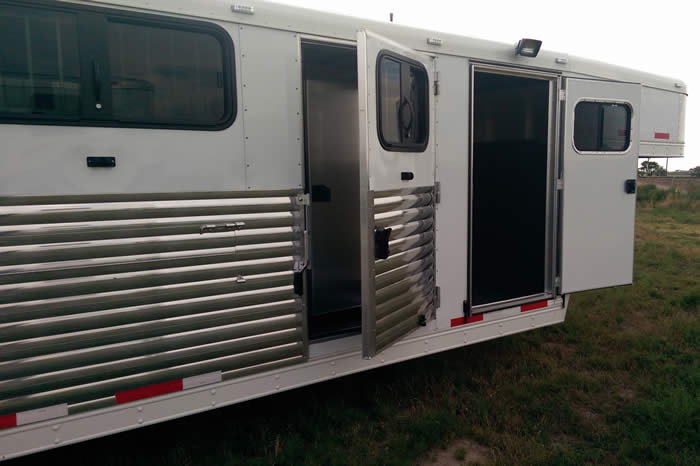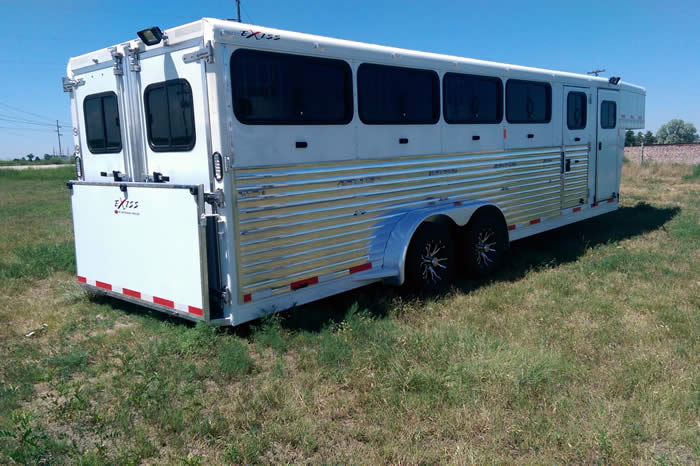 Priced at $29,750.00
backed by a 10 year transferrable warranty.  
Located in Nebraska with delivery available.  
Many other trailers available.  
(1114) Ad updated 11/18/2017