Miniature Horse Driving Stallions for Sale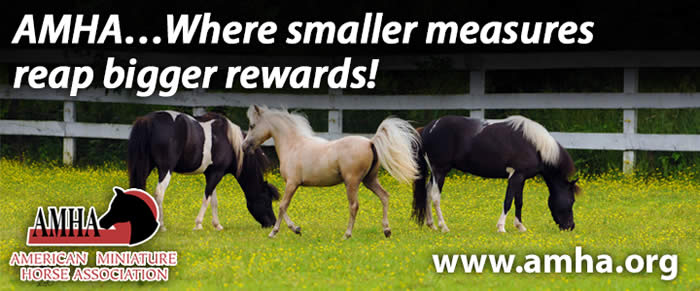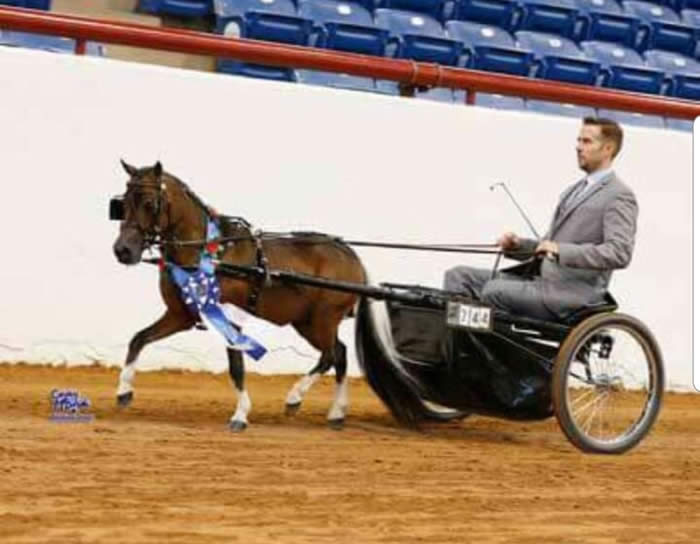 Marystown Heir To Glory
(Skunk)
AMHA/AMHR 2004 Bay 32" PROVEN Stallion
AMHA 2x World Champion - Regional Champion - Honor Roll Recipient
Epplers Coca Cola Cowboy x Deiles Girl Of Excellence
Foaled 7/19/2004
THE REAL DEAL HERE!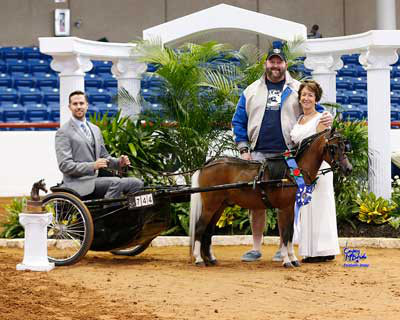 "Skunk" could be your ticket to stardom!
Skunk is a tried & true WINNING driving stallion as well as a PROVEN producer.
His pedigree speaks volume as to his quality.
Skunk is out of a direct daughter of Boones Little Andy -
best known as a "broodmare" sire.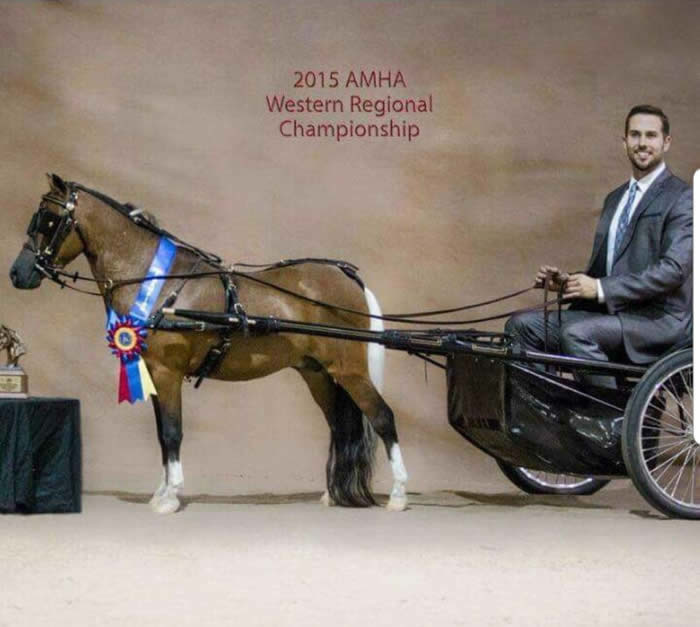 In fact -
Skunk is a FULL sibling to the multi talented MARYSTOWN MCDREAMY -
- AMHR National Grand Champion, Under, Stallion.
He's quite the standout in the show ring with his high white socks and "skunk-striped" tail - truly one of a kind!
Skunk is a multi World Champion and an AMHA Western Regional GRAND CHAMPION Classic Pleasure Driving Horse.
He's uncomplicated to drive and willing to work.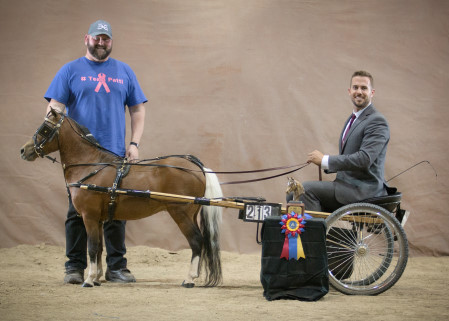 This pretty boy could make an outstanding all around contender for an amateur or older youth!
Skunk has been used lightly for breeding and is a PROVEN sire of quality foals.
He's as kind as they come and ready to be your next show partner.
$6,500.00
NEW LOWER PRICE 2/2/2020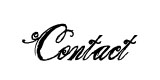 Lorin Short
The Short Family Farm
(916) 223-5438
tillynspike@yahoo.com
Located in Lincoln, California
(070220X) Ad updated 2/2/2020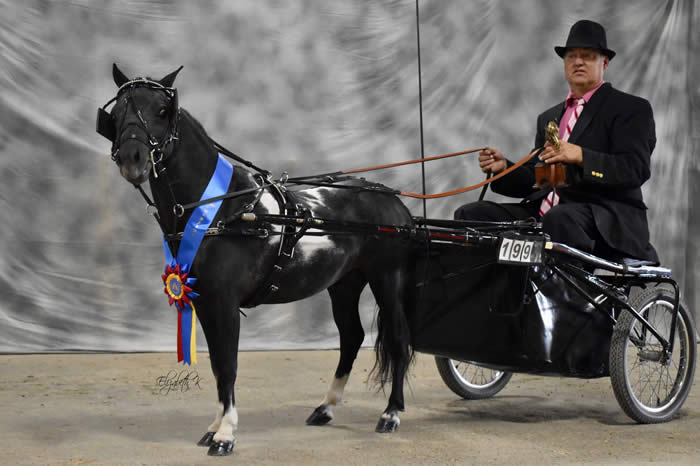 Century Farms Beaux Bailey
(Bo)
AMHA/AMHR 2011 31" Black Pinto DRIVING Stallion
2019 AMHA EASTERN REGIONAL GRAND CHAMPION SINGLE PLEASURE DRIVING
Circle S Bill Bailey x Solid Gold Tender Passion
Foaled 4/09/2011
SHOWING AND WINNING IN 2019!
You could say DRIVING is in Bo's blood, and considering his heritage, no one could argue.
Bo is a FULL sibling to Century Farms Mazarati - World & Res World Champion in SINGLE Pleasure Driving.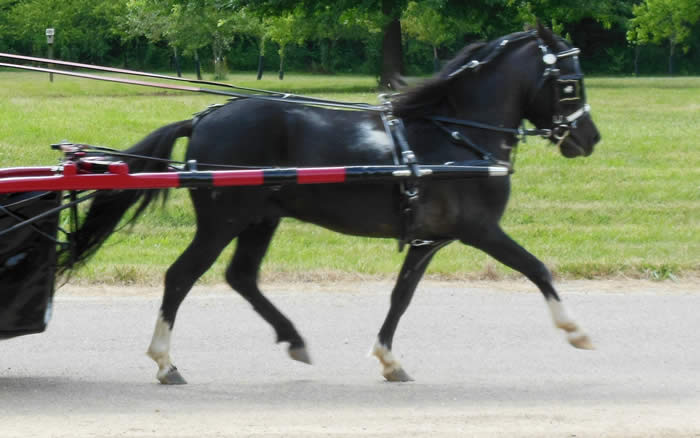 Bo also shares the same sire to these Champions as well:
CENTURY FARMS CRYSTALS IMAGE - 2x AMHA World Champion Single Pleasure Driving
CENTURY FARMS BEY MASQUERADE - AMHA World GRAND CHAMPION Single Pleasure Driving, 4x World Champion Single Pleasure Driving & 8x Res World Champion Single Pleasure Driving
CENTURY FARMS BOBBY SOX - AMHA National & Res National Champion Country Pleasure Driving
CENTURY FARMS OUTRAGEOUS - 5x World Champion, 6x Res World Champion in Showmanship & Pleasure Driving
Bo had an awesome year in 2019, winning AMHA Eastern Regional Champion in Single Pleasure Driving 32" & Under then continuing on to be crowned the Eastern Regional GRAND CHAMPION Single Pleasure Driving Horse.
This stallion also won Top Ten at the AMHA World Show in Amateur Single Pleasure Driving.
Bo is a gentle and easy going stallion that loves to please.
He is a PROVEN stallion, successfully producing foals with good temperaments and outstanding movement.
He's the ideal choice for a farm looking to produce small, correct foals that will excel in the driving arena.
PRICED AT $7,500.00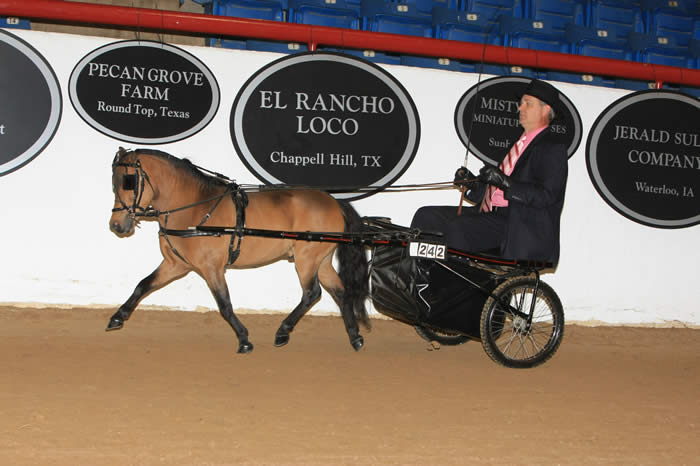 MTC Bay Supreme
(Bayman)
AMHA/AMHR 2004 33" Bay DRIVING Stallion
WORLD CHAMPION COUNTRY DRIVING HORSE & PROVEN SIRE
Little Kings Super Supreme x MTC Over Easy
Foaled 4/30/2004
This showy stallion loves to prance off the trailer to let everyone know he's arrived.
He's spirited, with plenty of attitude yet gentle with children.
Bayman is a PROVEN stallion. His 25 foals have all matured under 34" tall, besides one that was out of a 36" broodmare.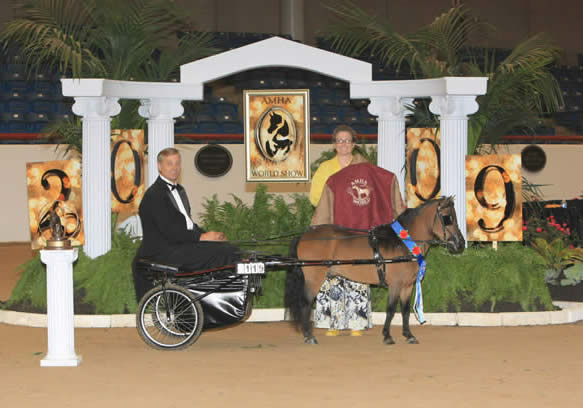 He prefers to be an "only" stallion if there are mares around.
He does not play well with other stallions if there are mares nearby.
Bayman would ideally love to have his own pasture or stall -
- or better yet, his very own herd of broodmares.
In 2009, Bayman won the acclaimed title of AMHA World Champion in AOTE Country Pleasure Driving (out of 29 horses!)
He also has 9 other AMHA Top Ten titles to his credit.
He has been expertly trained by Mike McCabe of McCabe Training Center.
PRICED RIGHT FOR A TALENTED & PROVEN STALLION
AT $4,500.00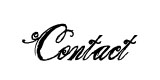 VICTORIAN ROSE FARM
Steve Avans
stevevrf@mchsi.com
(256) 776-5085
Located in Gurley Alabama 35748
(043020X) Ad updated 10/30/2019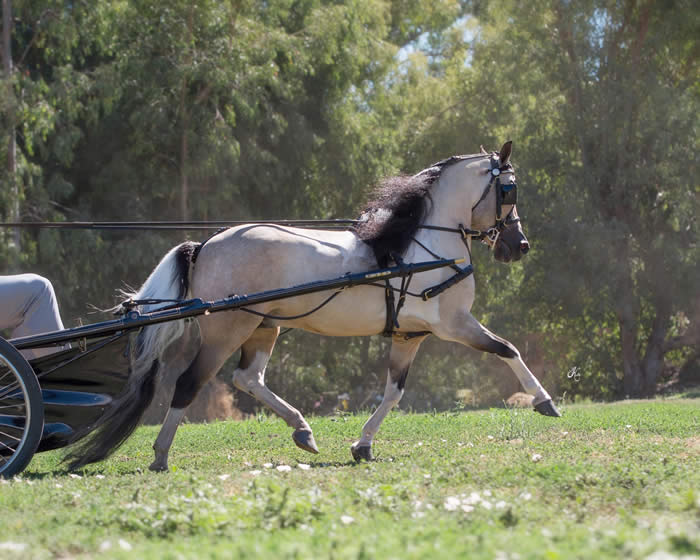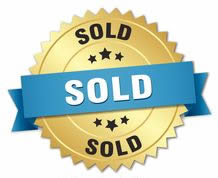 Sweet Revenge AMHA
(Double Diamonds Sweet Revenge AMHR)
AMHA/AMHR 34" Buckskin Pinto DRIVING Stallion
++ MULTI WORLD CHAMPION & HONOR ROLL WINNER ++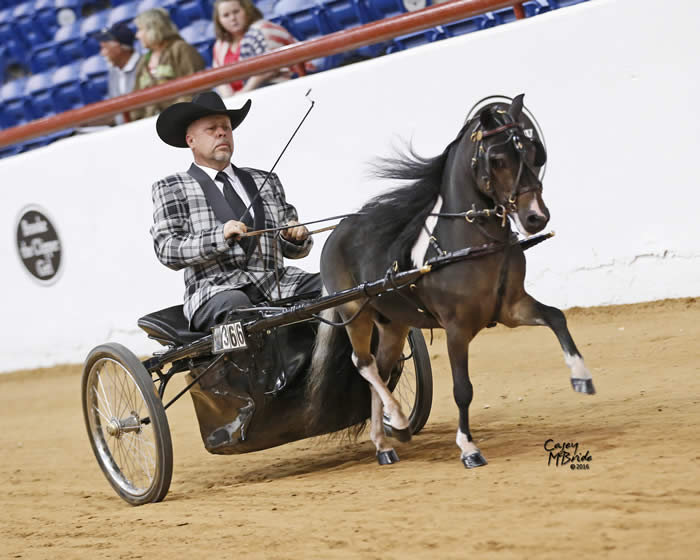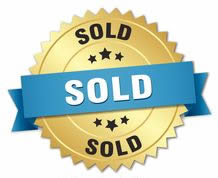 MiniMotion Cool Hand Luke
AMHA/AMHR 2009 33.75" Bay Pinto Driving Stallion
++ AMHA WORLD GRAND CHAMPION COUNTRY PLEASURE DRIVING STALLION ++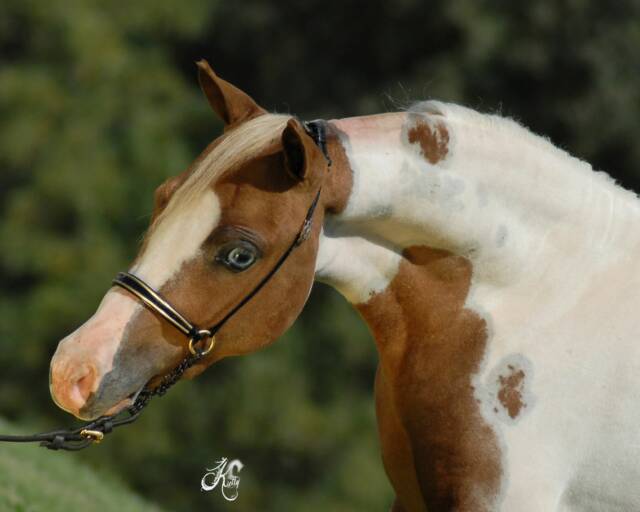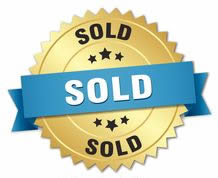 Junior Bear A Million To One Gamble

AMHA/AMHR 2007 33.75" Sorrel Pinto Stallion w/Blue Eyes
SOLD FROM THIS PAGE:
Minimotion Cool Hand Luke (February 2020)
Junior Bear A Million To One Gamble (September 2019)
Double Diamonds Sweet Revenge (September 2019)
Wingates Sinister Silhouette (May 2019)
DRM Muchacho Let The Good Times Roll (September 2017)
Dayspring Ride Like The Wind (July 2017)
Pheasant Run Mr-Tea (June 2016) Congratulations to Brooke!
Lymricks Bravado (August 2014) Heading to Sweden
Lymricks High Wins
First Knight Legendary Icon
MTC Positraction
MRMs Chips Superstition
Silver Meadows Dans Leprechaun
Little Kings Junior Jock