Miniature Broodmares for Sale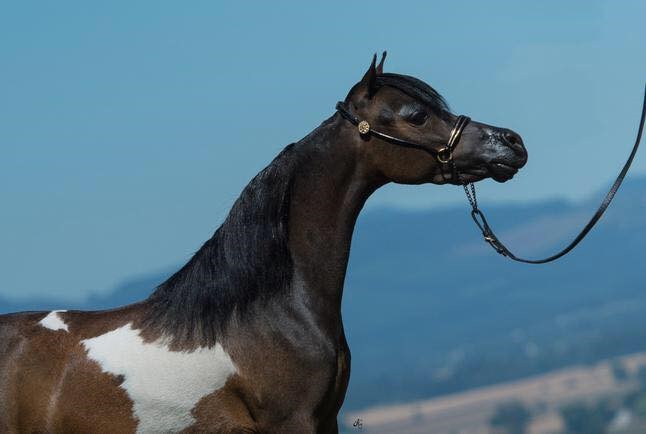 SOLD IN LESS THAN TWO HOURS!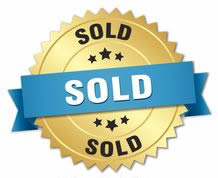 Star Valley Day Dream Believer
AMHA/AMHA 32" Black/Bay Pinto Mare
AMHA WORLD GRAND CHAMPION MARE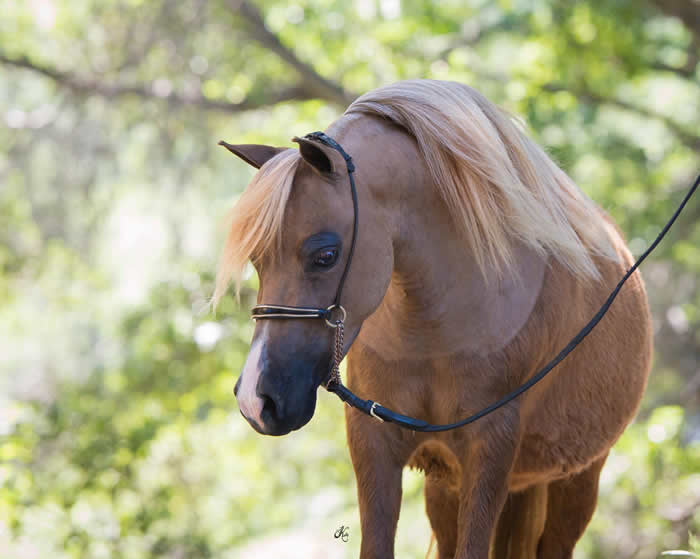 Alliance Boleros Chanel
(Chanel)
AMHA/AMHR 2013 33" Sorrel Broodmare
DIRECT DAUGHTER OF WORLD GRAND PRODUCING "BOLERO"
++ IN FOAL FOR JULY 2019 TO WORLD CHAMPION GET-OF-SIRE OAK BAY SALSAMIO ++
SMO Bolero De Suerte x Sierra Dawn Uno Tradition
Foaled 3/27/2013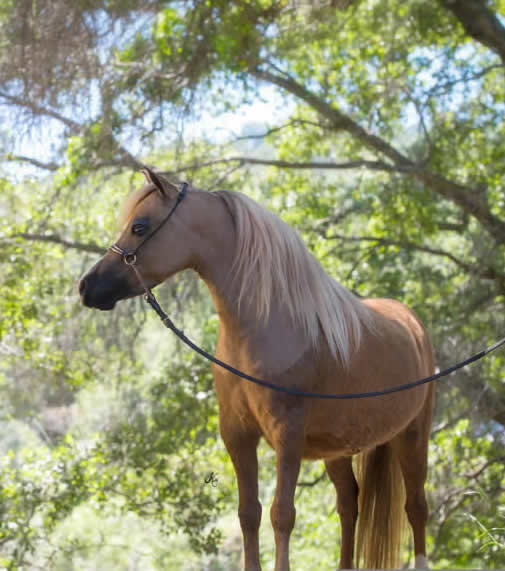 This pretty, well bred mare sells with a LIVE FOAL GUARANTEE (LFG)
Chanel is sired by the game changing stallion "BOLERO" whose offspring have dominated the show ring & the winner's circle.
Chanel's dam is a World GRAND CHAMPION producing daughter of Sierra Dawn Uno De Mayo.
In fact, that World GRAND is a full sibling to Chanel.
No doubt Chanel could have been a super star in the show ring as well.
Sadly, she broke her shoulder as a yearling in a pasture accident so Chanel was never shown.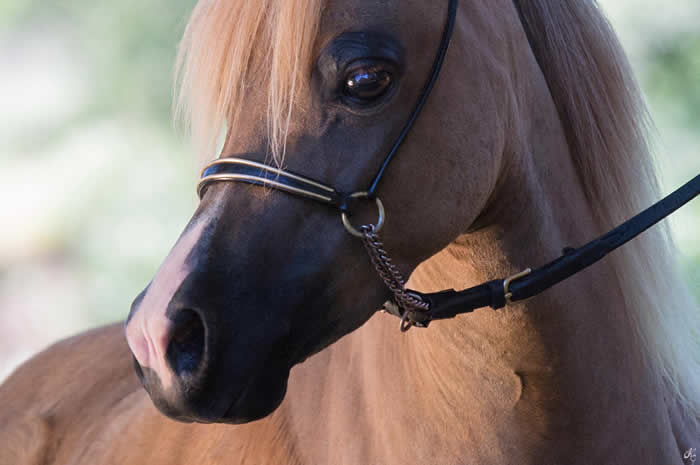 Chanel is pasture sound and has no issues with her shoulder at all.
Chanel is IN FOAL and due in JULY - bred to World Champion Get-of-Sire OAK BAY SALSAMIO.
"Salsa" has not only produced World GRAND CHAMPIONS in halter; his offspring have also been awarded multiple WORLD CHAMPIONSHIPS in DRIVING as well.
In today's competitive show ring it has become increasingly hard to find WINNING halter horses that also excel in DRIVING too.
We are excited about this BOLERO/SALSA cross.
OFFERED AT $5,000.00
LIVE FOAL GUARANTEE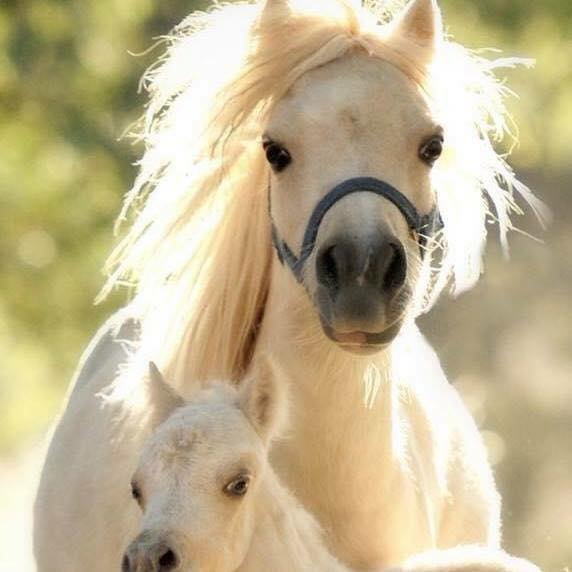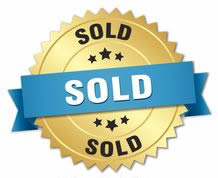 Too Hots Miss Marilyn Monroe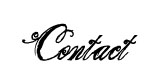 Erin Henson
RANCHLAND ACRES
www.ranchlandacres.com
e.erin.sbcglobal.net
(530) 917-4636

Located in Redding, California

(2119X) Ad updated 3/29/2019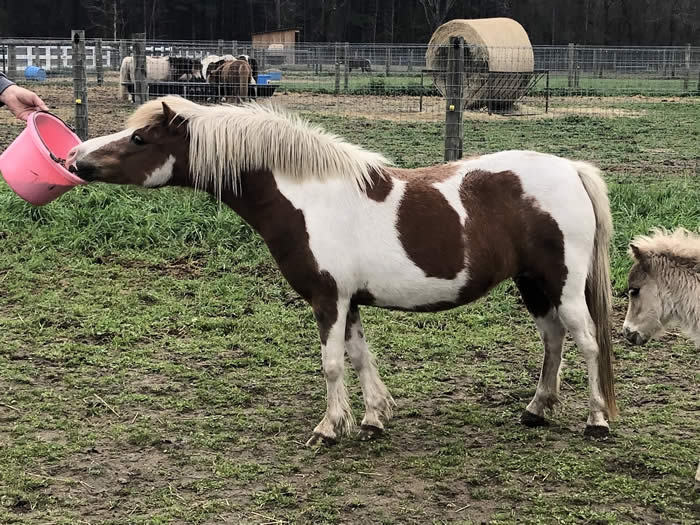 Silver Meadows Storm Chaser
(Chaser)
AMHA/AMHR 2008 Sorrel Pinto 34" PROVEN Broodmare
OPEN FOR 2019 & READY TO BREED TO YOUR FINE STALLION
Silver Meadows Phantom Storm x Cascades Cinnamon
Foaled 4/14/2008
Is your goal to produce TOP driving horses that can compete at the highest level?
Chaser is sired by 22x AMHA World Champion SILVER MEADOWS PHANTOM STORM.
Chaser is a low maintenance mare that's easy to handle.
She is an excellent mother with no foaling issues.
ONLY $2,000.00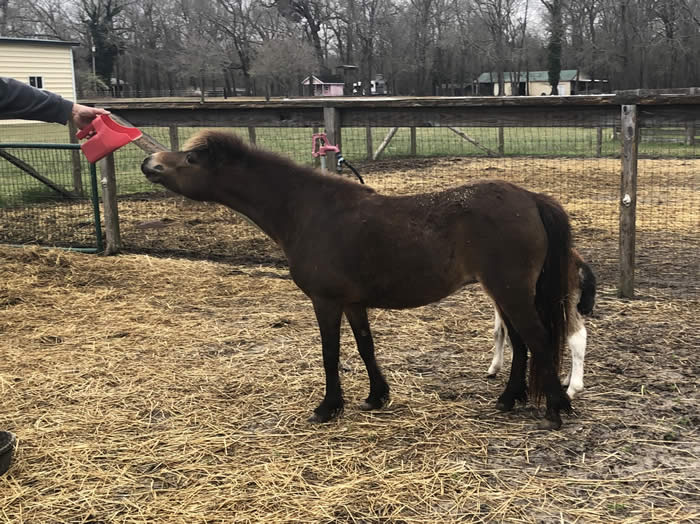 Storm Cloud Of Classic View
(Dancer)
AMHA/AMHR 2009 Bay 33" PROVEN Broodmare
OPEN FOR 2019 & READY TO BREED TO YOUR FINE STALLION
Silver Meadows Phantom Storm x JSW Turks Dancing Heart
Foaled 5/30/2009
Another absolute GEM if your goal it to breed top quality, winning driving horses!
This mare is sired by 22x AMHA World Champion SILVER MEADOWS PHANTOM STORM.
Dancer is out of the lovely mare, JSW Turks Dancing Heart.
"Heart" is a direct daughter of 7x AMHA National Champion and AMHA National GRAND Champion Roadster Horse, BAYNES NATIVE SON -
- a true sensation in the driving arena!
She is a proven broodmare and sound to breed.
PRICED OPEN AT $2,000.00
READY TO BREED TO YOUR STALLION IN 2019!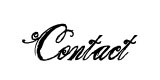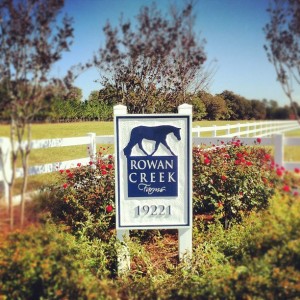 Amanda Benton
ROWAN CREEK FARMS
www.rowancreek.com
(910) 872-2074
amandabenton@me.com
Located in Ivanhoe, North Carolina
(51019X) Ad updated 3/28/2019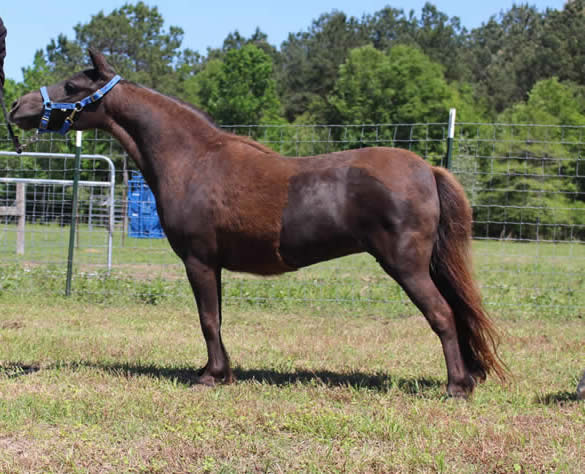 Flying Hearts Cocoa Bliss
(Coco)
AMHA/AMHR 2000 33" Black PROVEN Broodmare
SELLS OPEN FOR 2019 & READY TO BREED TO YOUR STALLION
Fantasy Corrals Apache x Harrys Misty Bee

Foaled 4/01/2000
Coco is the IDEAL broodmare!
She is a really good mom, gets in foal super easy
(she is always the first mare due!)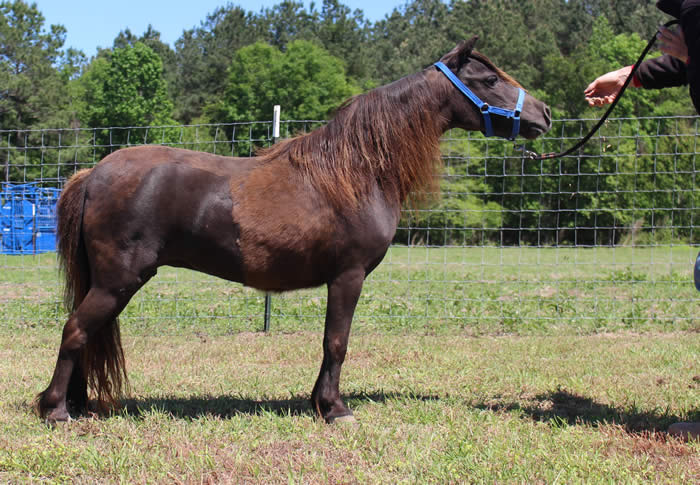 Coco foals without a problem & is good with handling.
She is OPEN for 2019.
PRICED AT $1,,000.00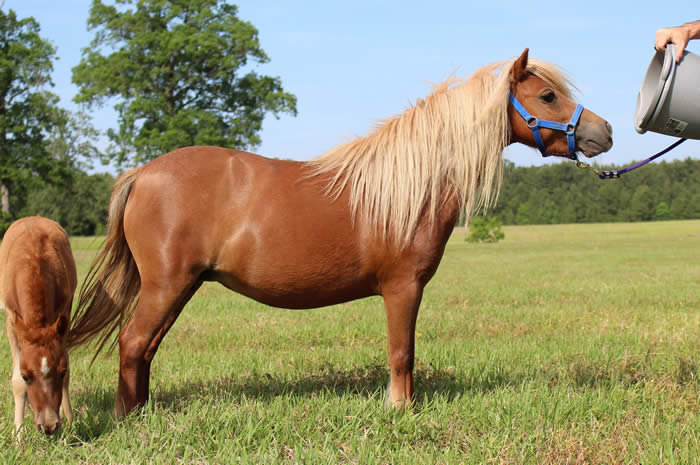 Flying Hearts Gators Girl
(GiGi)
AMHA Registered 30" Sorrel Mare w/Flaxen Mane/Tail
OPEN & READY TO BREED TO YOUR FINE STALLION IN 2019
Nirvanas Black Knight x Runnin Bares Midnight Cowgirl
Foaled 5/05/2013
Classically correct and balanced!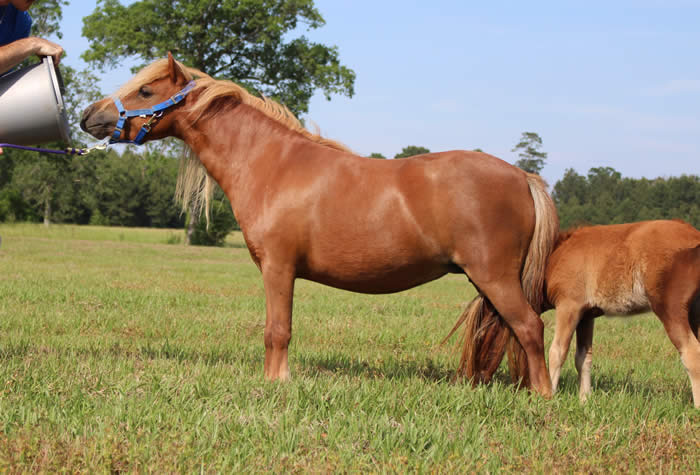 GiGi is the type of mare that will fast become your treasured broodmare.
She's tiny yet so well balanced for just 30" tall.
GiGi is by the famous "Gator" stallion who is sire to multi AMHA World Champions.
Her dam is from the coveted RUNNIN BARE lines.
$3,000.00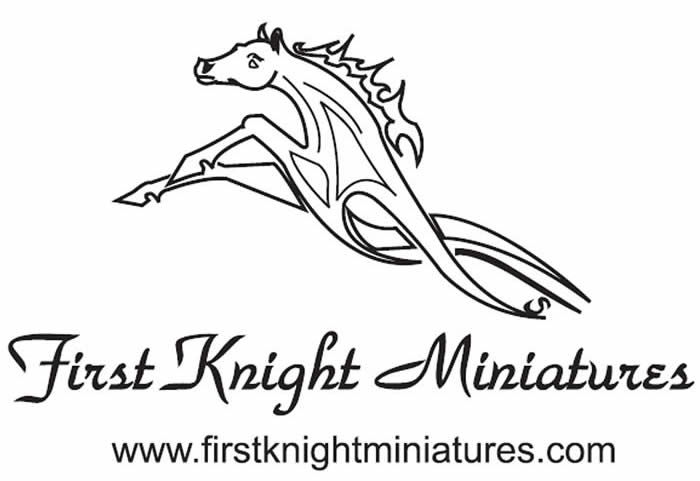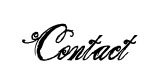 FIRST KNIGHT MINIATURES
Stephani Pappas
(409) 377-3447
stephanifirstknight@gmail. com
WELCOME TO FIRST KNIGHT MINIATURES
For over 30 years, First Knight Miniatures has been dedicated to producing the highest quality Miniature Horse.
Founded by KC Pappas, her pursuit of breeding World Caliber halter horses earned her the AMHA Lifetime Achievement Award in 2010. The consistency of the First Knight breeding program is proven year after year as they are awarded World & National Champion titles. Since KC's retirement from the show ring, her daughter Stephani has taken the lead – and continued the winning tradition with First Knight horses in both Halter & Performance events.
First Knight Miniatures is supportive to both youth and amateur programs, helping to develop their skills & nurture the love and admiration for our little equines.

Located in Spurger, Texas
(020919X) Ad updated 3/24/2019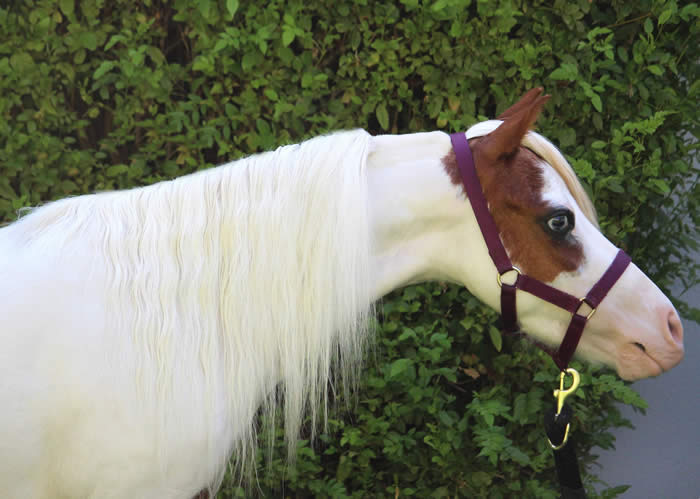 Olneys Surprisedby The Remark
(Jinx)
AMHA/AMHR 34"+ 2010 Sorrel Tovero Mare
Sonoita Highland A Bald Face Remark x Olneys Khameo
Foaled 7/30/2010
>>> LOOK AT THIS TREASURE! <<<
Jinx pretty mare is a stand out in the pasture with her unique markings and brilliant blue eyes!
She is a PROVEN broodmare.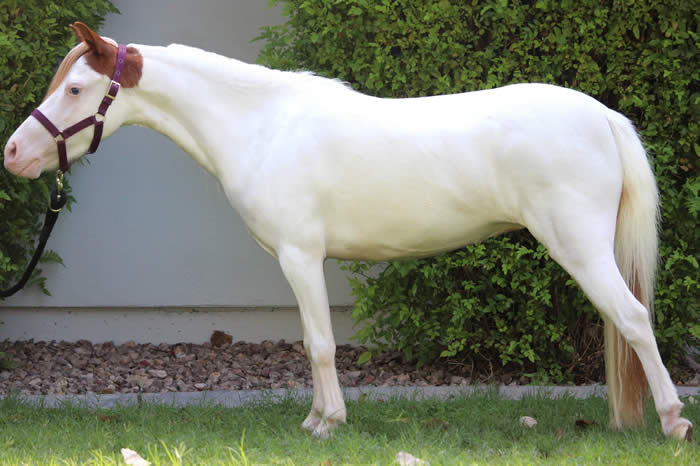 Regretfully, her previous owners did not do the paperwork required to register her offspring.
It's a shame since she has produced some pretty and correct foals.
She's SMART and willing and ready to be your PARTNER in the show ring or on the trails.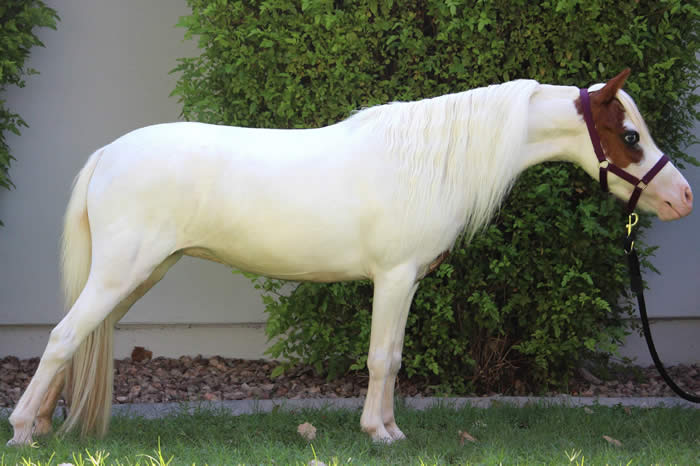 With her sweepy country movement she should make a fine driving horse or CDE (Combined Driving Events) prospect.
She is healthy and breeding sound if her new owners purchase her as a broodmare.
This mare is priced low and affordable so she can find a new home soon!
ASK ABOUT BREEDING HER TO ONE OF OUR FINE STALLIONS!
REDUCED TO $950.00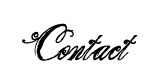 Marissa Davis
BORN IN A BARN MINIATURES
www.borninabarnminiatures.com
borninabarnminis@gmail.com
(480) 414-8442
Located in Gilbert, Arizona
(42819X) Ad updated 4/16/2019

Samis Sids Smug
(Smug)

2000 AMHA 32" Red Roan PROVEN Broodmare
BRED FOR JUNE 2019 TO PROVEN CHAMPION PRODUCER & WORLD GRAND CHAMPION DRIVING HORSE
SELLS WITH HER MAY 2018 FILLY AS A 3-IN-1 PACKAGE
Lucky Fours Rebels Regalaire x Samis Kahlua

Foaled 1/18/2000

If you are searching for the next World GRAND CHAMPION Driving Horse -

- it may very well be cooking inside this wonderful treasure of a broodmare!

She's as pretty in person as she is on paper.

Her pedigree is intensely bred to ensure pretty movement and the stallion she is bred to - he's a WOW mover too!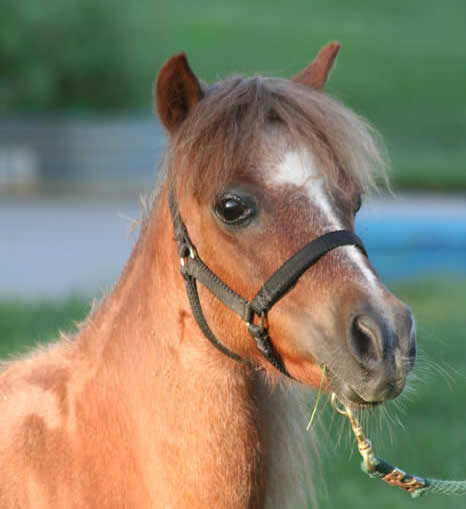 Smug's sire is a direct SIDS REBEL son.
Sids Rebel still stands as one of the all time leading Futurity Sire money winners.
He's best know for producing CHAMPIONS & has won Res World Champion Get-of-Sire THREE times.

Regalaire is a World GRAND CHAMPION producing sire!

His son Samis Tripoli is a World GRAND CHAMPION and multiple World Champion Roadster horse.

Samis Sid Savoy is a 3/4 sibling to Smug - he's an ELEVEN TIME World Champion Driving Horse!

Even better - she is out of a daughter to the incredible Shadow Oaks Top Banana.
Smug is a proven broodmare.

She gets in foal easily and foals without assistance.
She enjoys the company of people but when it comes to foaling, she prefers to take care of things on her own.

She's faithful and reliable - a great mom who loves her babies.

Smug is a Res WORLD CHAMPION producer.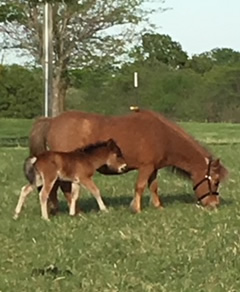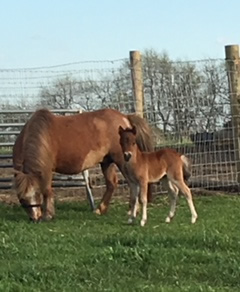 Her offspring, NWR Poetry In Rhythm is a 2x Res World Champion driving mare.

The foal by her side (pictured above with Smug) AND the foal Smug is carrying are full siblings to Poetry.

The stallion she is in foal LAS DORADOS BUCKEROOS CAJUN RHYTHM, to has a 12 year history of World Champion wins.

He's a World GRAND CHAMPION in Roadster.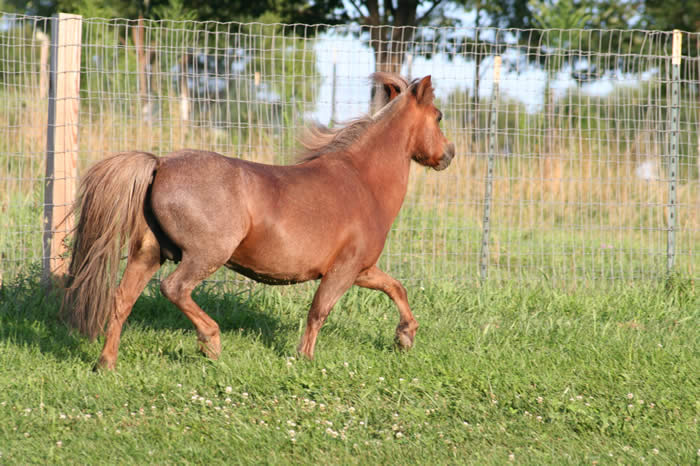 There is no doubt this impending foal is destined for stardom.
And Smug can continue to produce winners for you for many years.

She's a confident, independent mare that will be worth her weight in gold for any top level breeding program looking to produce driving champions.

Why are her owners selling such a precious mare?

It's time for them to travel to see grand children and continue with showing up and coming prospects.

All their broodmares are for sale.

This is not a herd reduction to purchase more horses. This is truly a herd reduction to free up time for other adventures!

$1,800.00
AS A 3-in-1 WITH HER 2018 FILLY RHYTHM N PEARLS
OR
$1,500.00 FOR MARE without her 2018 filly


Lonnie Perdue
NEW WEST RANCH
805-794-7042
newwestranch@gmail.com
www.newwestranch.com

Located in Kearney, Missouri
(081419X) Ad updated 3/26/2019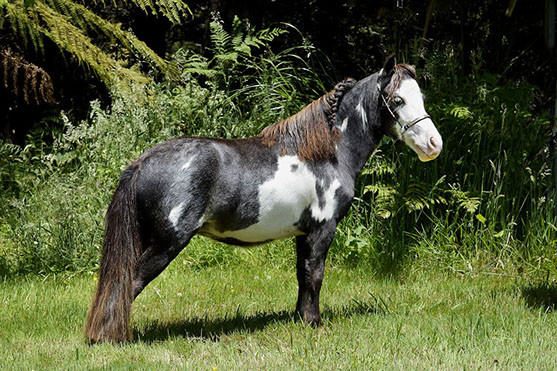 Pacific Fanta Sea
(Fantasea)
AMHA Registered 2014 33" Black Frame Overo Mare
++ COLOR BREEDERS - CHECK OUT THIS MARE! ++
Magic Mans Color Prints x Las Doradas Tiffanys Lace
Foaled 11/10/2014
This LOVEY well tempered mare is extremely easily to handle.
She has a beautiful l head, nice length of neck, big soft eyes and nice bone refinement.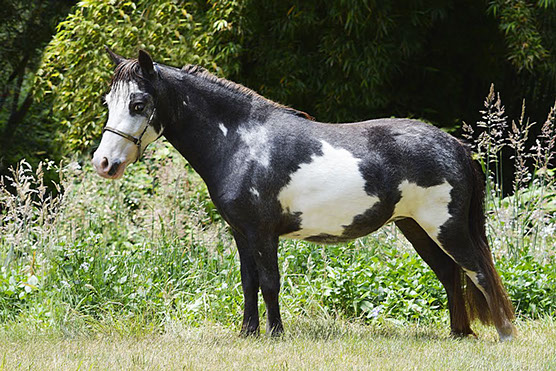 Fanta Sea is a direct granddaughter of the renowned LTD's MAGIC MAN.
Her grandsire is a Multi-National Champion and has accumulated over 19 titles in Country Pleasure Driving, Versatility, Hunter, Halter, Get of Sire and the list goes on.
To date he and his offspring have earned over 200 National/Reserve National Titles and hundreds of Top Tens.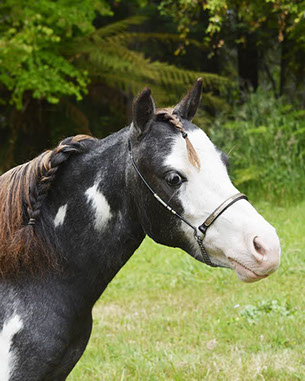 Fanta Sea sells in foal to NOSTALGIAS DIRTY MONEY for 2019.
He tested HOMOZYGOUS black.
The combination of these bloodlines should produce an EXCEPTIONAL foal.
If you've been searching for the perfect mare to take your herd to the next level don't let this DREAM GIRL pass you by.
This is your opportunity to own the next CHAMPION.

$3,000.00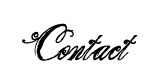 Cyndi Ellis
ELLIS MINIATURE HORSES
(916) 992-6863
abitamagic@hotmail.com
Located in Rio Linda, California
(042119X) Ad updated 3/26/2019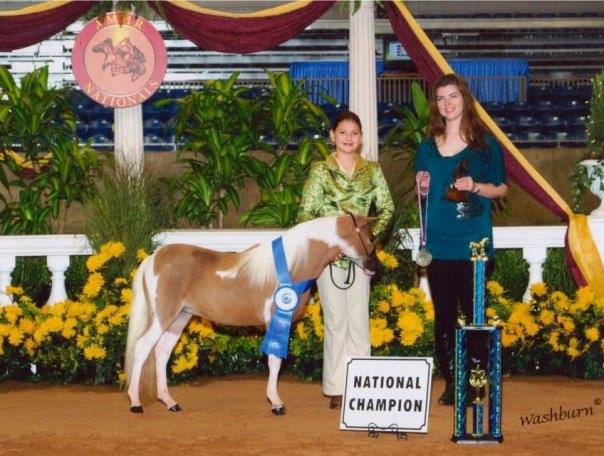 Aloha Acres Amirs Kamilah
(LaLa)
AMHA/AMHR Sorrel Pinto 34"+ PROVEN Broodmare
++ AMHA WORLD CHAMPION PRODUCING MARE ++
Mountain Meadows Amir Al Ahmar x Aloha Acres Shes All That
Foaled 6/30/2008
Lala was shown as a yearling and two year old and is a National Champion and multiple GRAND Champion mare.
She has a pedigree any breeding farm should love to get their hands on.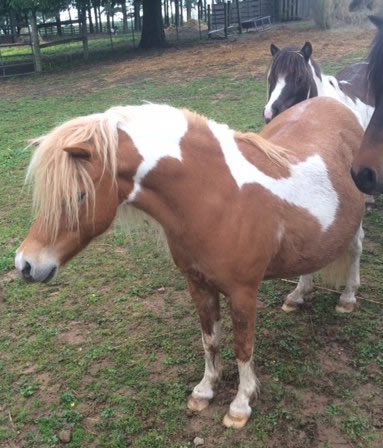 She is one of the very few daughters of 2x National Grand Champion Stallion, Mountain Meadows Special Express –
- aka Prince/Amir. 
Lala is very necky, leggy,  and a pretty mover. 
Lala has went on to produce exceptional foals, with 4 daughters by 3 different stallions.
She is a World Champion producer.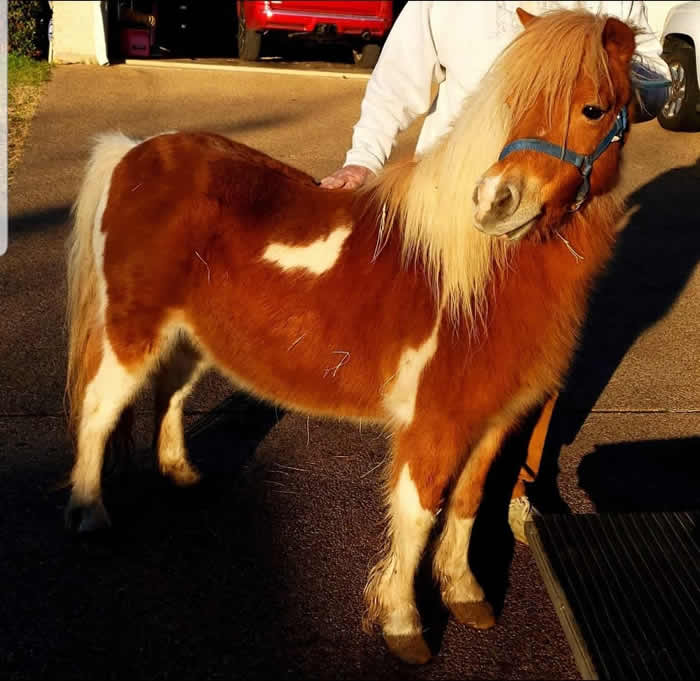 (Photo at left current as of January 2019!)
 $3,000.00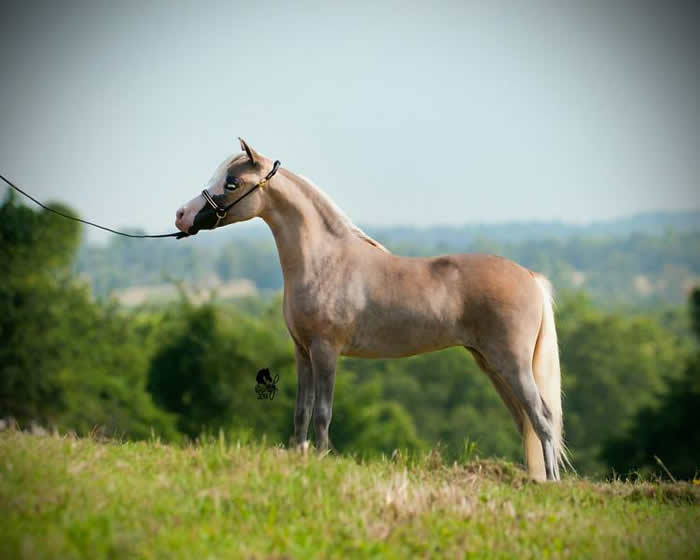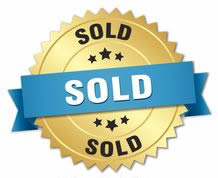 Erica's Catch My Breath
(Sister)
AMHA/AMHR 2013 Silver Bay 32.75" Broodmare
VET CHECKED IN FOAL TO WORLD SUPREME/NATIONAL GRAND PRODUCING STALLION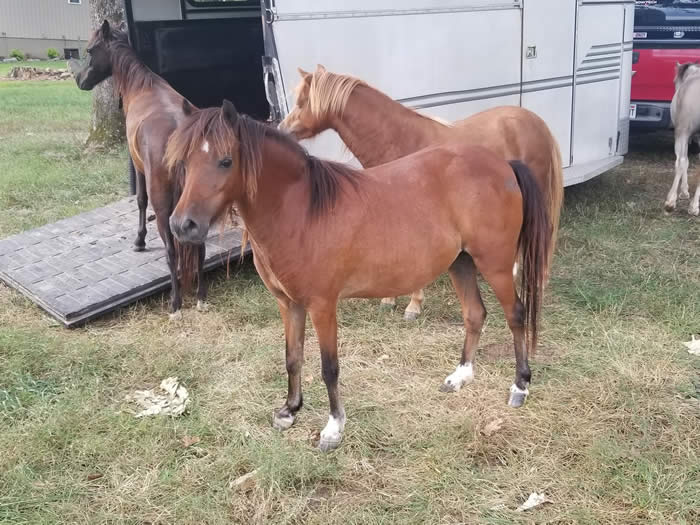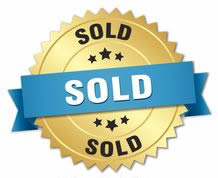 Cross Country Some N To Talk About (HOF)
(Talker)
AMHA/AMHR 35" Bay PROVEN Broodmare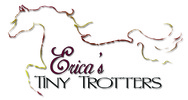 Erica Killion
ERICA'S TINY TROTTERS
Drasco, Arkansas   72530
PHONE:  501-626-7367  or  870-668-3369
Located in Drasco, Arkansas
 (31119X) Ad updated 4/26/2019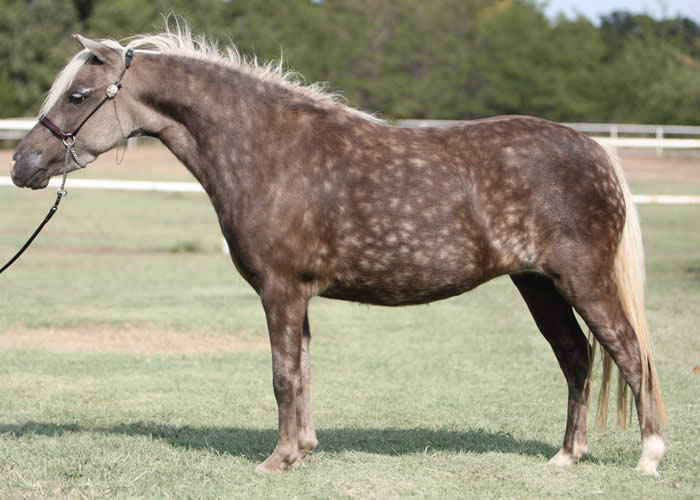 Quail Creek Lotus
(Lotus)
AMHA Registered 2008 34" Silver Dapple Mare
DRIVING CHAMPIONS TOP & BOTTOM
++ PROVEN BROODMARE ++
Quail Creeks Street Legal Quail Creeks Crown Jewel
Foaled 5/03/2008
DRIVING POTENTIAL TO THE MAX!
Lotus is a PROVENN broodmare ready to be a super cool DRIVNG mare -
- or continue to use her as a broodmare.
Her sire is a WORLD CHAMPION in DRIVING and she's built to drive!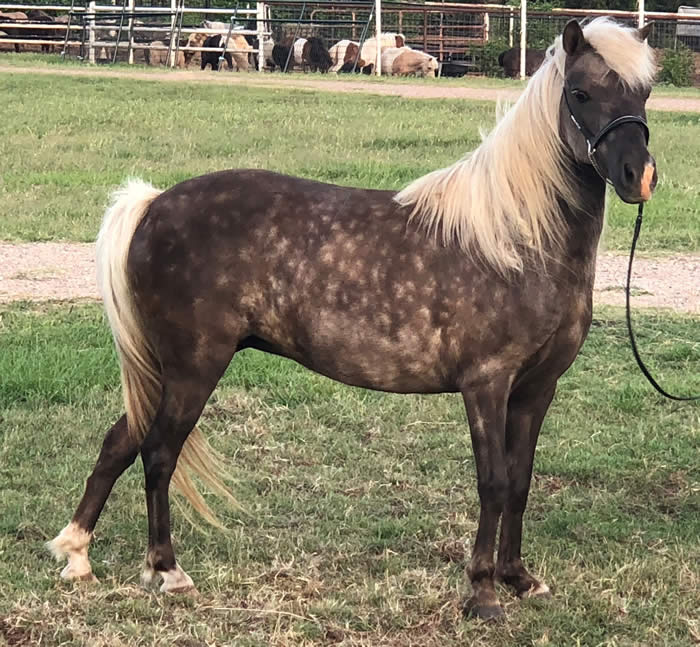 Lotus has SOLID driving horses on both sides of her pedigree and could easily be trained to drivr.
She's a hard measure at AMHA and so has never been shown but would be an amazinf CDE (Combined Driving Event) prospect.
She's trainable and tractable.
Lotus has been bred once and produced a lovely, leggy black filly that was sold overseas.
Lotus is SOUND and correct.
She has a powerful yet elegant way of going that should stand out in the show ring or in the Combined Driving arena.
PRICED RIGHT AT $3,000.00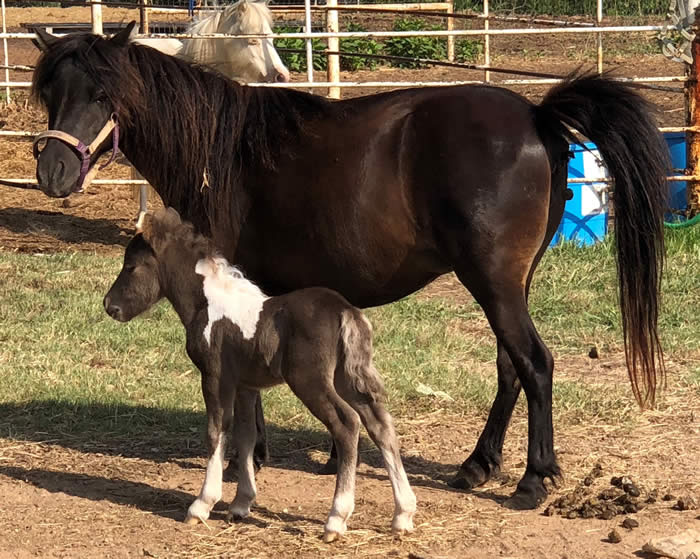 Westwind Farms Attitudes Contessa
(Contessa)
AMHA/AMHR 2006 Black 32" Mare
CAN SELL WITH HER JULY 2018 COLT - PLEASE INQUIRE
Flying Aces Unos Noble Attitude x J&S Estates Cool Runnings
Foaled 6/21/2006
Winning ia in her blood!
Contessa's sire is a Reserve World Champion son of AMHA National GRAND CHAMPION SIERRA DAWN UNO DE MAYO.
This mare would cross well with the modern Shetland blend Miniatures that you see winning in today's competitive show ring.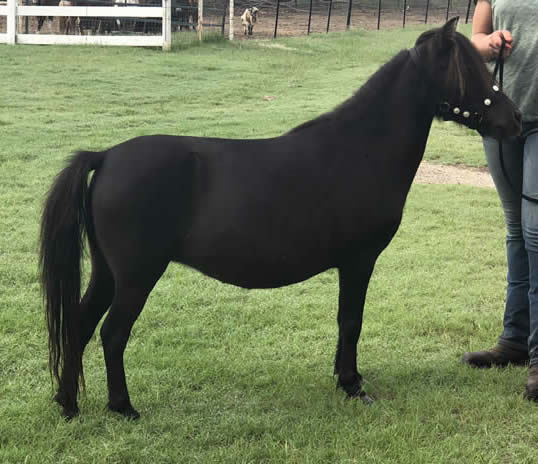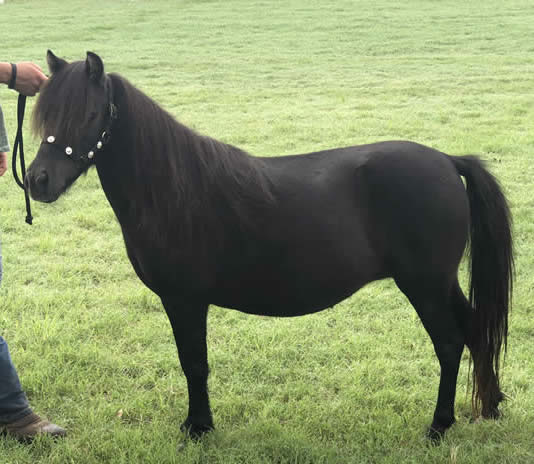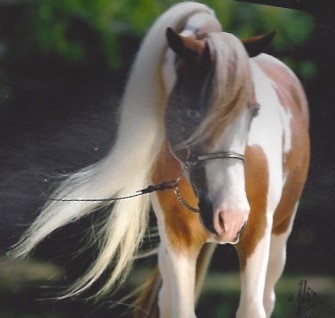 She has a pretty head, smooth body and naturally trim neck.
She can be sold with her 2018 show colt (born 7/1/2018) for an additional $1,500.00
Contessa's 2018 colt is sired by Shortview Brachetto Forbidden Pleasures.
(sire pictured at left)
$3,500.00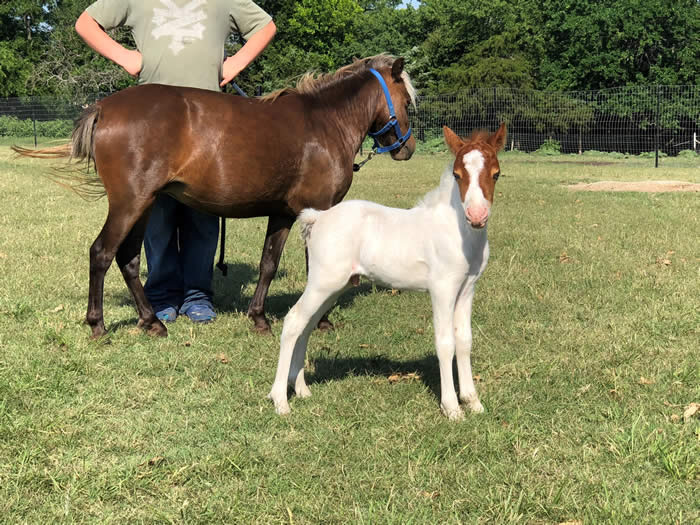 Alliance Angelique
(Angelique)
AMHA/AMHR 2011 Silver Dapple Mare
CAN BE PRICED WITH HER 2018 SILVER BAY PINTO COLT!
FIRST KNIGHT TRIPLE CROWN x MAJOLICAS WOOD YOU BE MINE
Foaled 4/19/2011
This mare's pedigree reads like a who's who in the winner's circle today!
Angelique's dam is a World GRAND CHAMPION producer.
Her 2007 filly, ALLIANCE MADEMOISELLE is an AMHA World Grand Champion, 4x World Champion & 2x Res World Champion.
What's so amazing is that Angelique's SIRE is a FULL sibling to the sire of Mademoiselle, making them a close match, genetically!
Angelique's dam boasts the epic "Woody" (LITTLE KINGS LEATHERWOOD BUCKEROO ) as her sire. Woody is the sire to AMHA 3x World SUPREME CHAMPION, Libertys Miss Kentucky.
$2,000.00
(INQUIRE ABOUT PRICE WITH HER SHOW QUALITY 2018 COLT!)

NHF Fabios Sweet Melanie
(Melanie)
AMHA/AMHR 2003 Grey Pinto 33.5" SWEET Proven Broodmare

PHOTO COMING SOON!
SWEETWATERS SILVER MELODY x SWEETWATERS STAR SHINE
Foaled 5/11/2003
Super SWEET and ready to be YOUR prized broodmare!
MORE INFO SOON!
$2,000.00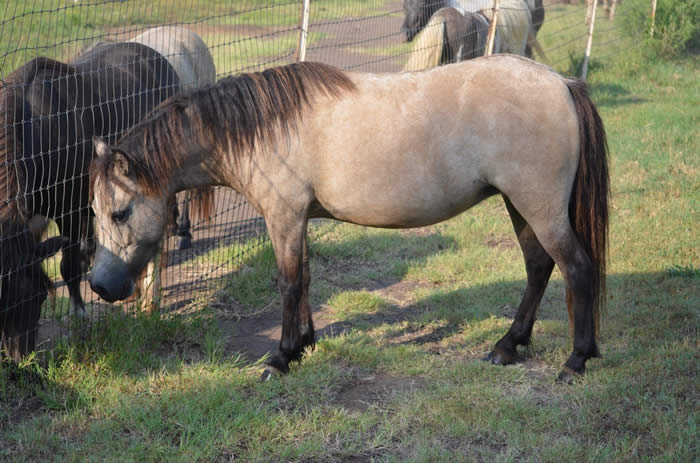 Little Kings Destiny Drama
(Drama)
AMHA/AMHR 2009 Buckskin 34" Broodmare
++ PRICED WITH HER 2018 BUCKSKIN PINTO FILLY ++
ALVADARS DOUBLE DESTINY x LITTLE KINGS BT JEWELRY
Foaled 5/11/2009
Direct daughter of World GRAND Champion ALVADARS DOUBLE DESTINY!
Double Destiny bloodlines are highy sought after in the show ring and the breeding shed.
Destiny offspring have proven their worth many times over.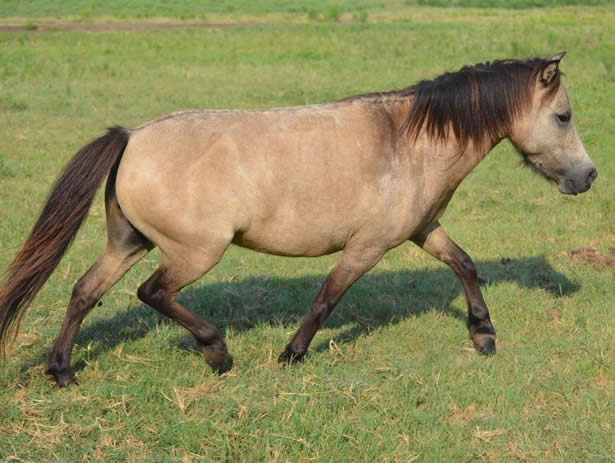 In fact his offsprin are possibly the only ones that can claim winning the prestigious GET-OF-SIRE award for Double Destiny multiple times -
- winning in 2001 then going back TEN YEARS later to reclaim the title.
Drama carries more BUCKEROO lines on her maternal side with crosses to IMA BOONES LITTLE BUCKEROO TOO and BUCKEROOS TOP CAT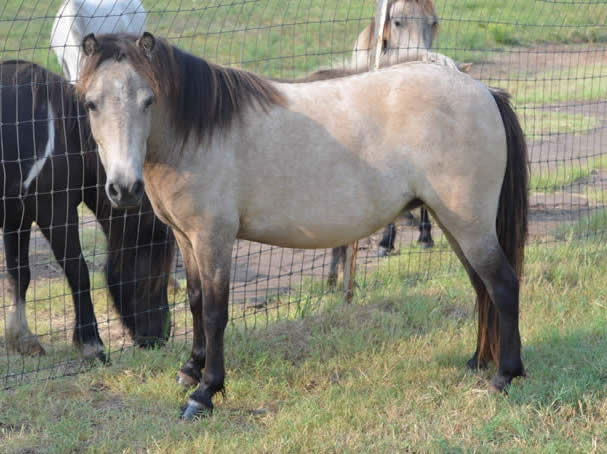 $5,000.00
SELLS WITH HER SHOW QUALITY 2018 BUCKSKIN PINTO FILLY AT SIDE

La Vista Mittey Morgana
((Morgana)
AMHA/AMHR 2002 33.75" Bay PROVEN Broodmare
++ PASTURE BRED TO TRIPLE REGISTERED STALLION FOR 2019 ++
HIDDEN MEADOWS MITTEY TITIAN x DEILES DAKOTA TOY GIRL
Foaled 2002
PROVEN producer of foals with fancy movement.
Of course HUGE motion runs through her pedigree!
Morgana's sire is an AMHA National Champion in LIBERTY.
Titian goes back to the driving sensation, SHADOW OAKS PAUL BUNYANon top AND bottom of his pedigree.
"Paul Bunyan is the sire to AMHA National GRAND CHAMPION Senior Stallion, SHADOW OAKS TOP BANANA
- a stallion that has forever raised the bar in the DRIVING arena.
Many of his get are not only pretty but they also have extreme movement and athleticism.
She's pasture bred for 2019 to a Triple Registered stallion, D&S 21st Century
$3,000.00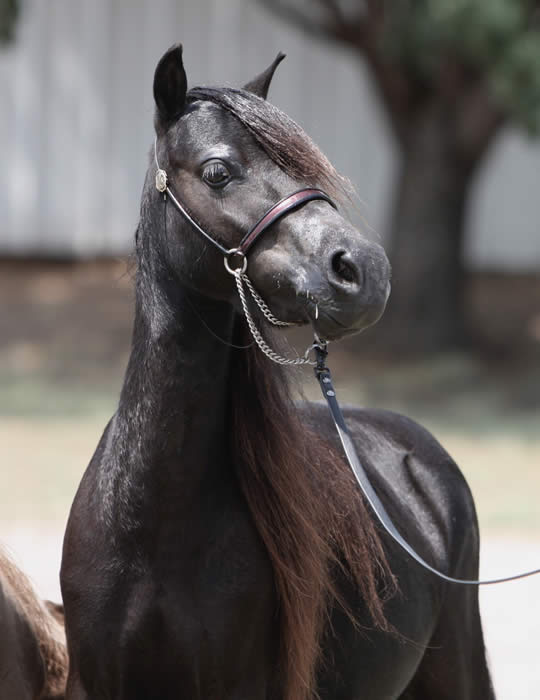 Captivatingly Chic
(Chic)
AMHA Registered Jet Black 2007 32" Proven Broodmare
++ PRICED WITH HER 2018 BAY PINTO FILLY ++
BREWERS ORION CAPTIVATION x LITTLE AMERICAS BLUE FANTASY
Foaled 5/08/2007
Talk about a ROYAL pedigree!
Chic is sired by AMHA National Reserve Champion, Brewers Orion Capivation.
He is a direct son of the incredible appaloosa, ORION LIGHT VANT HUTTENEST.
Chic's dam "Blue Fantasy", also goes back to the same epic stallion on HER dam's, LITTLE AMERICAS X- KEWPIE DOLL, side.
Kewpie Doll is a mutli AMHA Res National Champion producer.
Chic is priced with her 2018 bay pinto filly (photos soon!)
$5,000.00

SHORTVIEW STUD IS OFFERING LOW OVERSEAS TRANSORT ON ALL THIER SALE HORSES - PLEASE INQUIRE!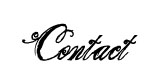 Shari Lykken (Agent)
SHORTVIEW STUD FARM
www.shortview-exports.com
shortview@gmail.com
(940) 372-8028
Located in Whitesboro, Texas USA
(031519X) Ad updated 3/24/2019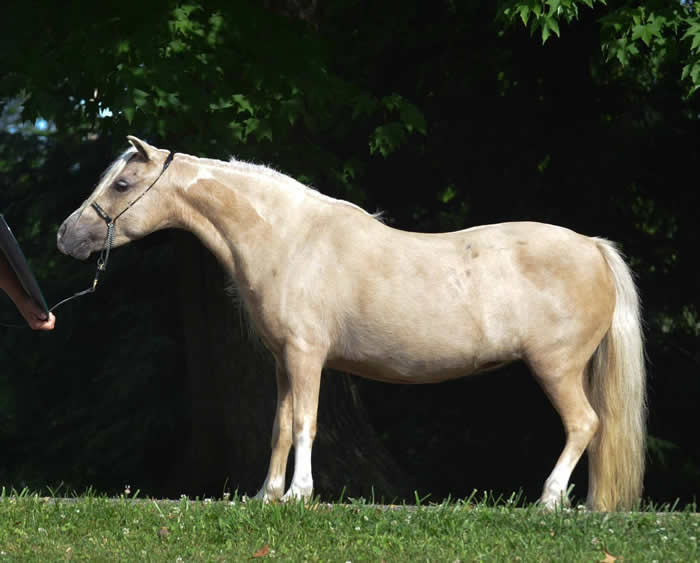 Los Arboles Ladds Check Me Out
ASPC/AMHR Palomino Pinto 32.75" PROVEN Broodmare
IN FOAL FOR 2019 to Mini Ridge Paso Doble for 2019
$2,750.00
SELLS WITH LIVE FOAL GUARANTEE
Welcome to Diva Valley Miniature Horse Farm !

We started raising Miniature Horses in 1980 as Jones' Mini-Whinnies but have now converted to Diva Valley Miniature Horse Farm as we have changed our breeding program to accommodate the ever increasing competition in the AMHA and AMHR.  DVM Farms is owned by Nicole and Boomer Pearsall and is located in western Pennsylvania just off I-80 just a few yards over the OH/PA border about an hour north of Pittsburgh and an hour east of Akron, OH.  Nicole and Boomer also own
Penn-Ohio Veterinary Services
which is also located at their residence in West Middlesex which requires a lot of their attention; however, with the help of Nicole's amazing mother, Elaine Buchanan, the horses are well-taken care of and spoiled !  Our horses boast many of the top bloodlines that are winning in the show ring today such as Graham's Ragtime, First Knights Billy Idol, Champion Farms Nighthawk, and Buckeye WCF Leeland Royal Grand; but, at the same time are deeply rooted in bloodlines that have stood the test of time such as FWF Little Blue Boy, Boogerman, Rowdy, Sid's Rebel, FWF Little Wardance, and Gold Melody Boy.  Our horses hold many AMHA and AMHR National titles and also Hall of Fame titles.  Now after 35 + years of raising miniatures, we are very proud of what we are producing.  We have sold minis to many different countries and enjoyed meeting people from all over the World.  Please feel free to call or stop by our farm to see what we have to offer!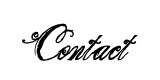 Nicole & Boomer Pearsall
5 Jimro Road West Middlesex, PA  16159
(412)527-0358  (call or text)

dvmfarms@hotmail.com
Located in Pennsylvania
(817) Ad updated 3/8/2019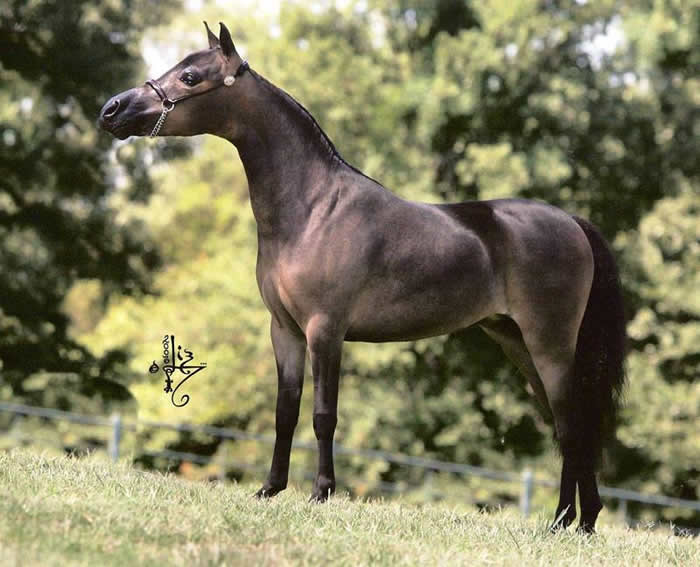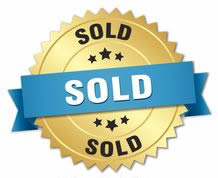 Alliance Miss Virginia
AMHA/AMHR 2005 33.75" Solid Bay Proven Broodmare
WORLD CHAMPION DAUGHTER OF LITTLE KINGS BLACK VELVET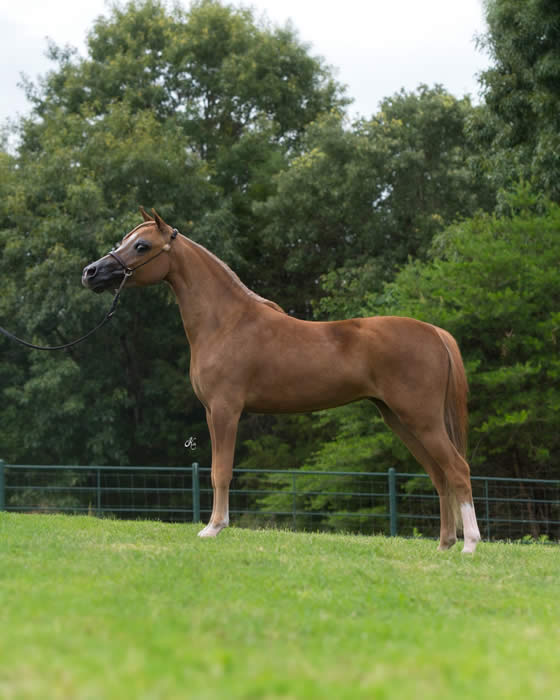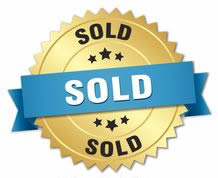 Alliance Boleros Lola
AMHA/AMHR 2014 Chestnut 34" PROVEN Broodmare
BRED FOR 2019 TO ALIANCE BOLEROS INCENDIO
SOLD FROM THIS PAGE

Star Valleys Day Dream Believer (April 2019)

Cross Country Some N To Talk About (April 2019)

Ericas Catch My Breath (April 2019) Congrats Darla Brookes!

Mini Equine Semis Amber Idol (April 2019)

Candylands French Kiss (April 2019)

Alliance Miss Virginia (March 2019)

Too Hots Miss Marilyn Monroe (March 2019)

Wa-Full Crescent Tonja (March 2019)

Alliance Boleros Lola (March 2019)

Gander Hill Deja Vu California (February 2019)

Alliance In Fine Form January 2019)

Abrias Signature Copper Penny (January 2019)

SMHCs Fantabulous (January 2019)

Los Arboles Illusive Dream (January 2019)

OR LM Hawks Phantom Of The Opera (January 2019)

Impressibles Exquisite Design (January 2019)

Ravenwood The Girl Next Door (December 2018)

Ravenwood Dance Drama (December 2018)

Lucky Four Rowdys Reverie (November 2018)

Marks Steal The Class (October 2018)

Lucky Four Suchabuck Shalimar (October 2018)

Applecreeks Moon Glow (October 2018)

White Tails Outta Love (October 2018)

Quintessa Hawks Serafina (October 2018)

White Tails Ablazes Porcelain Doll (October 2018)

White Tails Boogie In Out Of Here (October 2018)

Vintage Farm Victorian Tango (October 2018)

Buckeye WCF Paposo Amore Doll (September 2018)

Lucky Four Rebelchase Rebelicious (August 2018)

Flyin Hearts Sundance Wishes (July 2018)

Michigans Q.E. Two

Lucky Four Rebelchase Really A Dandy (July 2018)

McCarthys Diamond Lil Of Rivenburgh (June 2018)

Sunwoods Dealers Choice (June 2018)

McCarthys Copper Penny (April 2018)

Southridge Cameo Destiny (April 2018)

Hopkins The Joker March Iz On (April 2018)

Vanity Grove Farms Simply Divine (April 2018)

Willow Creeks More Than Just Velvet (April 2018)

Stars LM Hawks Summer Snow (March 2018)

Buckeye WCF Teeny Too (March 2018)

McCarthys Royal Reflection (March 2018)

Olympian Debut (March 2018)

Winning Streaks Magic Dreams (February 2018)

DVMs Rebs Shakira (February 2018)

LM Idols Black Cherry Hawk (February 2018)

Black Mountains Troubadours Harmony (December 2017)

Goebels Super Dream Miss Fortune (December 2017)

MCC BTUs Sparkle (December 2017)

Lynncliffs Daring Enchantress (December 2017)

Emerald Glenns Ruffled Wings (December 2017)

Mini Ridge Luna (November 2017)

DVM Rebs Shakira (November 2017)

Lucky Four Rowdys Oh My (October 2017)

DVM Set Fyre To The Rayne (October 2017)

Flying Hearts Champagne Winnie Bee (October 2017)

Olive Branches Distinctly Bianca (October 2017)

Modern Candymans Mandy (October 2017)

Calico Farms Daisy Lady (October 2017)

COH Echo Isabella (September 2017)

Hills Royal Romance (September 2017)

Godspeed Designs Wickedly Fanci (August 2017)

Lil Promises Absolutly Faithful (August 2017)

LM Hawks Button Up (August 2017)

TOMF Twinkle Of A Star (July 2017)

WF Zeus Shiraz (July 2017)

Junior Bear Roll Out The Red Carpet (July 2017)

Junior Bear Bedellia (July 2017)

Desert Golds Crescent Moon (July 2017)

Stars Bella Sera (July 2017)

LR Secrets Dream Girl (May 2017)

Humhill Charlies Angel (May 2017)

Flyin Hearts Champagne Miss Sunshine (April 2017)

Bar B A Silent Perfection (Leased through 2018)

Alliance Dream Diva Too (April 2017)

Alliance Forgotten Memories (April 2017)

Lazy N Unforgettable Desires (April 2017)

Misty Rose Irish Dawn (April 2017)

Hopwoods CD Bonny Blue (April 2017)

Timber Ridges Black Velvet Blaze (April 2017)

RFM Thunders Moon Star (April 2017)

Fallen Ash Scouts So Sweet (March 2017)

Olympian Magic Potion (March 2017)

RFM Geneses Gypsy Magic (February 2017)

Lucky Four Suchabuck Shalima (February 2017)

Reeces Aloha Lei Lani (February 2017)

Hopkins Valentine Idol (February 2017)

Junior Bear Test Of Faith (January 2017)

Ravenwood Dance Drama (January 2017)

3Cs Chargers Simply Scarlet (January 2017)

Ravenwood Honor And Remember (January 2017)

Ravenwood Deputy Semply Irazistabl (January 2017)

Ravenwood The Girl Next Door (January 2017)

Winning Streaks Magic Enchantress (January 2017)

Ravenwood Aristocrats Xs And Os (January 2017)

LM Hawks Button Up (December 2016)

Lucky Four Shez Sofancy (December 2016)

LM Hawks Barracuda (December 2016) Sold to MERCEDES MINIATURES

Reflections Baby U R A Star (December 2016)

Lucky Four Uppity Miss (November 2016)

LM Mischiefs Rio Grand (November 2016)

Little Kings Russian Affection (October 2016) Congratulations to Savanah in Florida!

Little Kings Rebecca Buckeroo (October 2016) Sold to Florida

Little Kings Buckeroo Ever After (October 2016)

Jones Aim For The Stars (September 2016)

Mountain Meadows Eagles Enchantress (September 2016)

LR Hennesseys Little Bit (August 2016)

Conders Just An Exception (August 2016)

Aloha Acres A Silent Promise (July 2016)

Little Kings Buckeroo Affaire (July 2016)

Vermilyea Farms Candymans Sensation (June 2016)

Scott Creek Monarchs Obsession (on lease June 2016)

Diamond Ts Simply Wicked (June 2016)

MCDS Buckaloo (May 2016)

Cottontails Mercedes (May 2016)

Walden Hill Wine & Roses (April 2016)

Jones Royally X-Quizet (March 2016)

Lucky Four Dominos Glamour Games (February 2016) Congrats to Melody!

Humhill Charlie's Angel (January 2016)

LM Hawks Elvira Blue (November 2015)

CMC Silver Symphony (November 2015)

Tricettas Touched By An Angel (October 2015)

Alamos Sirs Locos Bay Moon (September 2015)

LR Scouts Excellent Secret (August 2015)

LR Nightcaps Classy Dream (August 2015)

Poco De Oro Regalos Ritzy In Red (August 2015)

RFM Rebels Firedance (August 2015)

Erica's Rocks-Ann (August 2015)

Ravenwood Deputys Everlasting Love (July 2015)

Ravenwood Secret Obsession (June 2015)

Flying W Farms Belle Of The Valley (June 2015)

Pleasant Meadows Buckalucy (June 2015)

Westwind Farms Amazing Signature (May 2015)

CH Bonus Dynamic Debut (April 2015)

Little Kings Russian Reflection (April 2015)

Gander Hill Chantilly Lace (April 2015)

RFM Royals Celtic Lady (April 2015)

Twin Oaks Private Lady (April 2015)

Dreamchasers Onyx Summer Night (March 2015)

Sweetwaters Morning Starr (February 2015)

Oak Bay Elegant Edition (December 2014)

Mountain Meadows Bey Finesse (December 2014)

Alliance Dustys Feeling Fine (November 2014)

Sunny Side Jonibuck O So Remarkable (November 2014)

Lucky Four Adozen Red Roses (November 2014)

Picture Perfect Bebop A Luna (October 2014)

Little Kings Russian Raven (October 2014) Heading overseas!

Oak Bay Storm River Edition (September 2014) Heading overseas!

Happy Hollow Latigo's Winter Breeze (August 2014)

Mountain Meadows Bey Mist (August 2014)

Rockin M RCs Dazeeis Adorable (August 2014)

NXS Reeces EZ As Sin (August 2014)

Lucky Four Black Velvet Vanilla Sky (July 2014)

Fallen Ash Farms Angel Bucks (July 2014) Sold to Maine!

Uno Ginger (July 2014)

Dalmar Boogermans Precious Angel (July 2014)

Buckeye WCF Classical I Believe (June 2014)

Triple Ks Destined 4 Fame (June 2014)

Ericas Dream Along With Me (June 2014)

Rocking M Reminton Sheza Winner (June 2014)

Alliance Dream Diva (May 2014)

WFF Blazing Good Time (May 2014)

MSR Majestys Angelique (May 2014)

Owens GCF Buckeroos Lil JJ (April 2014)

Little Kings BT Buckeroo Envi Me (April 2014)

Junior Bear Betcha Mega Bucks I Can (April 2014)

Lucky Four Black Velvet Rowdy Love (April 2014)

Trinity (March 2014)

Sonoita Remarkably Shy (March 2014)

Falcon Ridge Scout Midnight Serenade

Olive Branchs BC Queen Of Hearts

Rivers Edge Harbor Lights

LR Seminoles Little Shot (November 2013) Congratulations Robin Brooks!

Ericas Just Wait And See (November 2013)

Ericas Cloverbud (October 2013)

SunRaes Firebuck Angel Eyes (October 2013)

Darmonds Major Bucks Mistress (October 2013)

LR Beautiful Hennesseys Cognac (October 2013)

Ger Mels Hosanna (October 2013)

LR Semis Mo Money (October 2013)

SRF Obsession (October 2013)

Lucky Four Rebels Dreamstreet (October 2013)

LM Idols Tygress Hawk (October 2013) - Congrats to Janae Benton of PA!

HHF R Dream Came True (September 2013)

Showcase Capri (August 2013)

Laurel Acres Blue Hyacynth (August 2013) Heading overseas!

RTR Super Chargers Summer Rain (August 2013)

MJM Aristocrats Super Charged (August 2013)

Ravenwood Deputy Flyer (July 2013)

Alliance Fire Starter (July 2013)

Mulligans Run Silk N Pearls (July 2013)

Grosshill Boogermans Infinity (June 2013)

Brookhavens Dynamics Lyrical Lou (June 2013)

Cross Country Secret Dreams

SRF Party Girl

Spirit Thunders Silhouette

Ravenwood Medalions Keeping Secrets

Little Kings Twinkle Too

Applewood Farms Dynamic Ovation

Clear Brook Jamaica Buck

Applewood Farm Buckeroo China Doll