Therapy Trained Miniature Mares/ Miniature Mares In Training For Therapy Work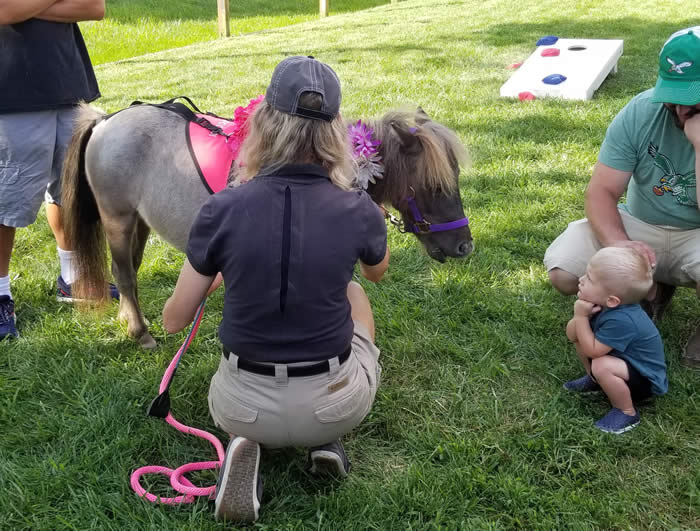 Popcorn
2016 Buckskin Roan Pinto 27" Mare in THERAPY Training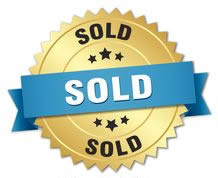 WELL STARTED AND ON HER WAY TO BE YOUR SWEET COMPANION!
Popcorn is an adorable sweet 27" mare.
She is an in your pocket horse.
Popcorn follows you around like a big puppy dog. She is the first to say hello and greet you at the gate.
Popcorn enjoys dressing up, getting her picture taken and visiting patients.
She walks up and down steps, goes into elevators, and enjoys loading to go for a ride.
Popcorn enjoys children's parties and loves having her picture taken.
Popcorns experience is in Animal Assistant Therapy assisting patients both young and old through difficult situations.
Even in the saddest of circumstances Popcorn always brings smiles, joy and laughter.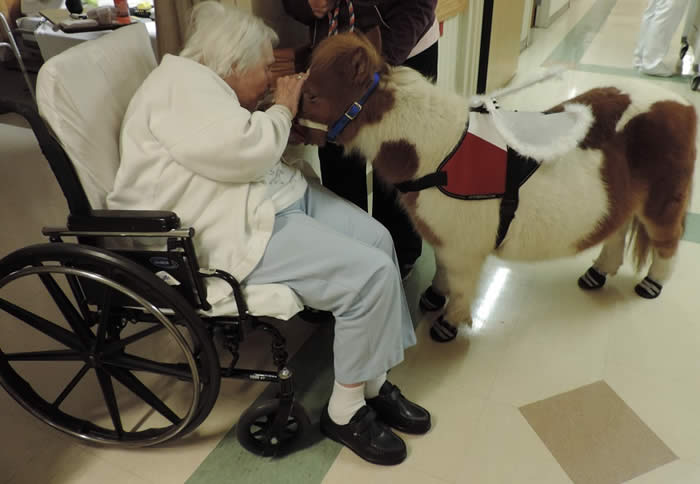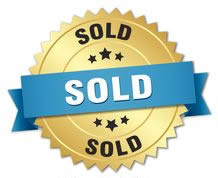 Squeaky
Sweet SWEET Therapy Certified Sorrel Pinto Mare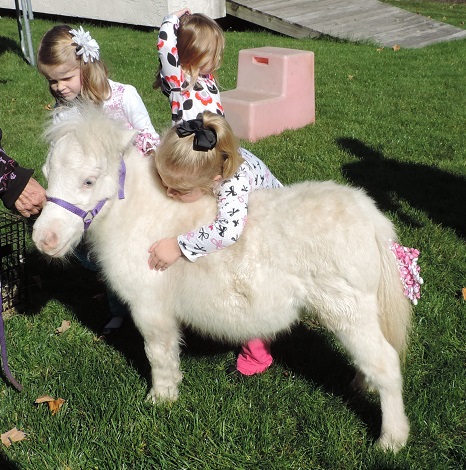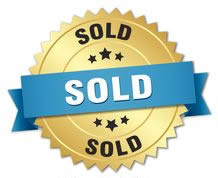 Snow Angel
Maximum Expressed Tovero Filly w/Blue Eyes - AMHR Eligible
Snow Angel comes with her Therapy Horse Registration & Therapy Vest
Snow Angel is a DARLING coming yearling mare (foaled 3/26/2013). She is AMHR eligible & should mature around 27" tall. She is incredibly sweet and friendly and LOVES people.