Miniature Horse Clubs and Associations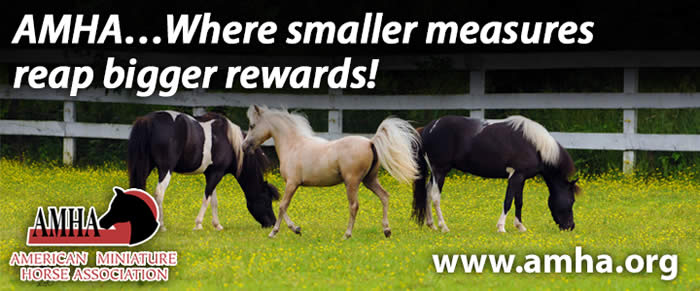 East Coast Miniature Horse Club
Featured Shows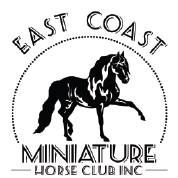 EAST COAST MINIATURE HORSE CLUB WELCOMES YOU!
Join us for Spring Fling 2017!
ASPC/AMHR and AMHA Horse Show
APRIL 14, 15, 16, 2017
+++NEW+++
The AMHR show will include Draft Halter and Driving as well as the Western stock Halter classes.
++now offering Classic Shetland classes+++
There is a flat fee for both shows but you must be a member of ECMHC to get that fee.
JUDGES:
Dana Gardner VA,
Cheryl Pritchard GA
Jim Vernon KY
Steward for the R show is Virgina Groen NY
FIND COMPLETE SHOW BILL & INFO ON THE ECMHC WEBSITE!
The website is www.ecmhc.com
#27519
ASPC/AMHR Recognized Club in Area 3
NORTH CAROLINA
Karen Hunter, President
(336) 830-3266
Get Rewarded For Time Spent With Your Mini!
The mini Hours program is a great way to earn rewards for time spent with your miniature horse. the mini Hours program will allow you to log time spent doing what you do with your mini.
Whether it be grooming, playing, therapy work, parades, or training, turn in your time spent and receive rewards from AmHA. enroll and log your hours. Awards will be mailed to you upon completion of 100, 500 & 1000 hours and each 1000-hour plateau thereafter. enroll and start earning prizes today!The Mini Hours Log, Driver and Disabled Rider/Driver Programs are a great way for you to earn awards for the time you spend with your Miniature horse. Created for any age member, this program recognizes the personal achievements and benefits of multiple activities you do with your horse on a routine basis.
Whether you participate in trail drives, train and compete in shows, walk in parades, perform therapy work, or enjoy just grooming your mini, each hour will count toward your lifetime achievement record and enable you to receive recognition and awards from the AMHA. How To qualify:You must be a current AMHA member.
Any horses used in the program must be registered with the AMHA; there are no restrictions as to age or ownership.
Qualifying hours include activities such as:
■therapy
■Grooming & clipping
■Parades
■Showing
■training
■Driving
virtually, any hours you spend with your horses are eligible hours
How To enroll:
■Send the completed mini Hours application form to the AMHA office.
■ All horses enrolled must be AmHA registered. Participants may use multiple AmHA registered horses and do not need to own the horses used in the program.
■Logged hours must be recorded on official forms available from the AmHA. records will be permanently maintained in the AMHA office.
■Mini Hours enrollees receive a certificate upon achieving 100 hours.
■At 500 hours an official mini Hours sticker is awarded.
■Awards to be determined for 1000 and each 1000-hour plateau reached thereafter.
■Acknowledgment of hours accrued for each horse will be recognized in the April/May issue of MHW with a reference to hours logged and a photo.
American Miniature Horse Association
5601 S. Interstate 35 W
Alvarado, Texas 76009
(817)783-5600 ext.301
Fax (817) 783-6403
information@amha.org
www.amha.org
http://amha.org/pdf/memb/MiniHours.pdf