Driving Mares offered for Sale

Mulligan Run Dreams Rogue Dancer
(Gabbie)
AMHA (A205918) AMHR (310826A) - 32.75" Gray Pinto Mare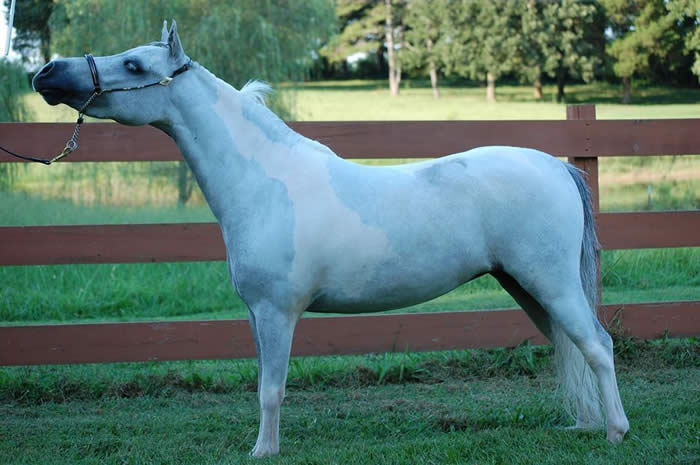 First Knight Dream Come True x Mulligans Run Wind Dancer

Foaled 3/24/2011
Looking for refinement, conformation, large doe eyes, and a nicely set neck?
Beautiful movement and trained to drive?
Gabbie fits this to a T!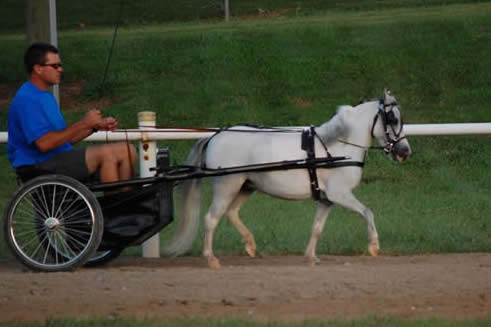 She was shown by a trainer as a yearling and won Grand Champion mare several times.
With a little more finishing, she will be ready to make her mark in the show ring as a driving horse!
Sadly, we do not have the time to finish and show this beautiful mare and she has too much potential to not take her to the next level.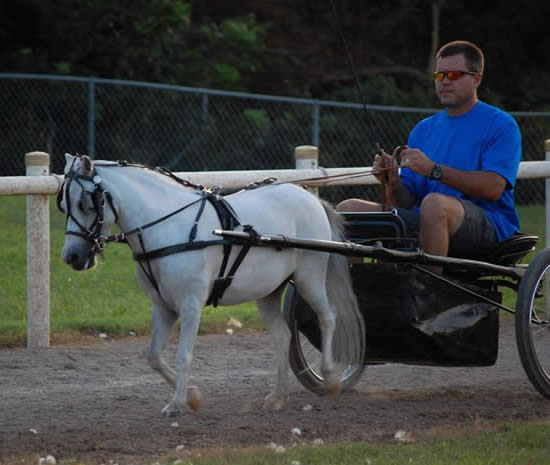 Gabbie's sire, First Knights Dream Come True boasts the unanimous AMHR Get-of-Sire National Champion.
he has produced multiple World and National Champions, and World Grand Champions!
His offspring, MULLIGANS RUN DREAMS KNIGHT FALCON (now overseas & owned by Audry Julian) amassed incredible accolades including being awarded World GRAND CHAMPION Amateur Gelding and Res GRAND Senior Stallion in 2011.
With her pedigree, Gabbie would make a great addition to a breeding program.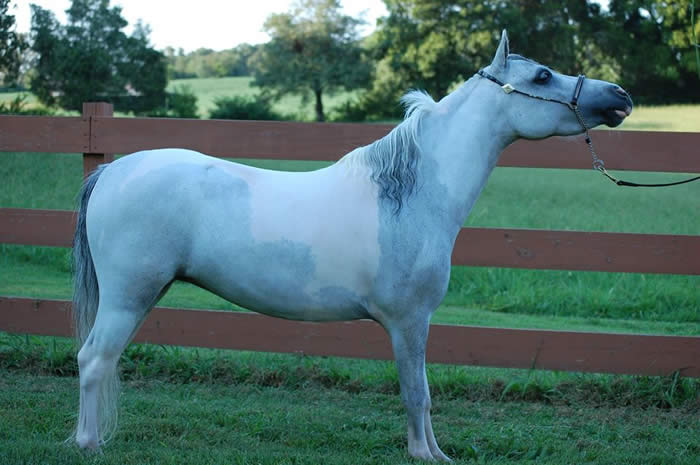 Gabbie is up-to-date on vaccines (West Nile, Potomac, EEE, WEE, Tetanus, Flu and Rhino), deworming, farrier and has a current Coggins.
She has no bad habits, no health issues.
Gabbie has a great attitude and catches on quickly, and she has been started on jumps.
She has a very sweet & willing disposition.
Although Gabbie is not for a novice driver, she would do well with an experienced older youth or adult who has the time to put miles on her and show her.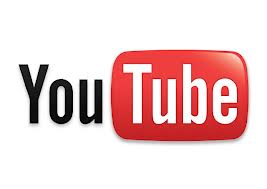 Offered at $2,100.00
Reasonable Offers Considered
Tamara Brown-Vanderwerf
AMAZING GRACE MINIATURES
Redsdan@aol.com
423-836-1844
Located in Tennessee
(815) Ad updated 9/1/2015
7S Bullets Enchanting Miss
(Margaret)
2011 AMHA/AMHR 33" Silver Bay Country Pleasure Driving Mare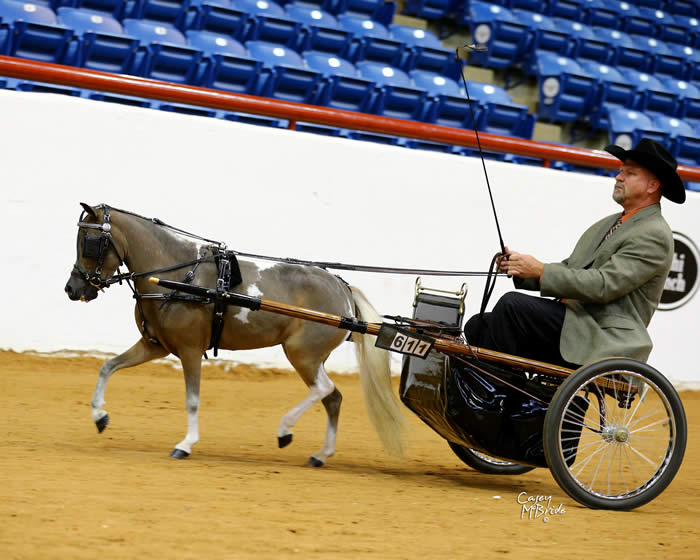 7S Absolut Bullet Proof x 7S Tiffanys Itsy Bitsy Louise
Foaled 5/10/2011
 "Margaret" was the 2014 AMHA Regional Champion in 32-34" Country Pleasure Driving.
Quite impressive considering Regionals was her first show ever.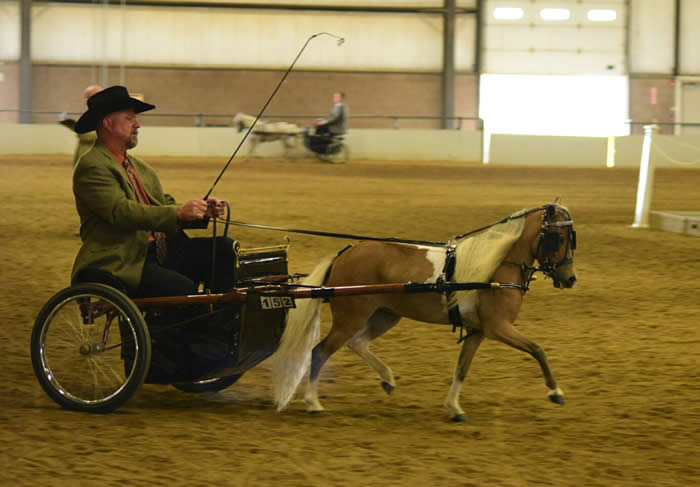 Margaret is a beautiful and correct mare and could also do well in halter.
Super sweet, uncomplicated to prep and show.
We have too many horses on our show string so she is regretfully offered for sale.  
$4,500.00
Offered by our Corporate Sponsor,
Rowan Creek Farms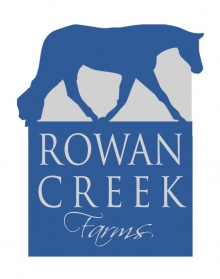 Amanda Benton
amandabenton@me.com
910-872-2074
Located in Ivanhoe, North Carolina
(815) Ad updated 7/6/2015
Little Kings Habanera
(Carmen)
AMHA/AMHR A208381 328322A 2011 31.75" Bay DRIVING Mare Deluxe

Majolica Leatherwood Dream Boy x Coursons Moon Light Dream ( BTU daughter)
Foaled 4/25/2011
Carmen is a hot, fun drive!
She has a great work ethic and loves to drive!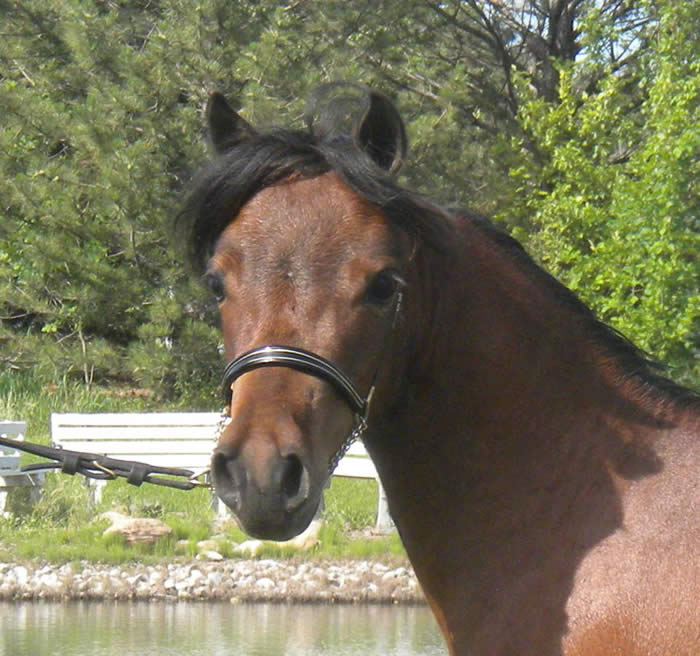 She is very light on the bit and readily responds to what you ask of her.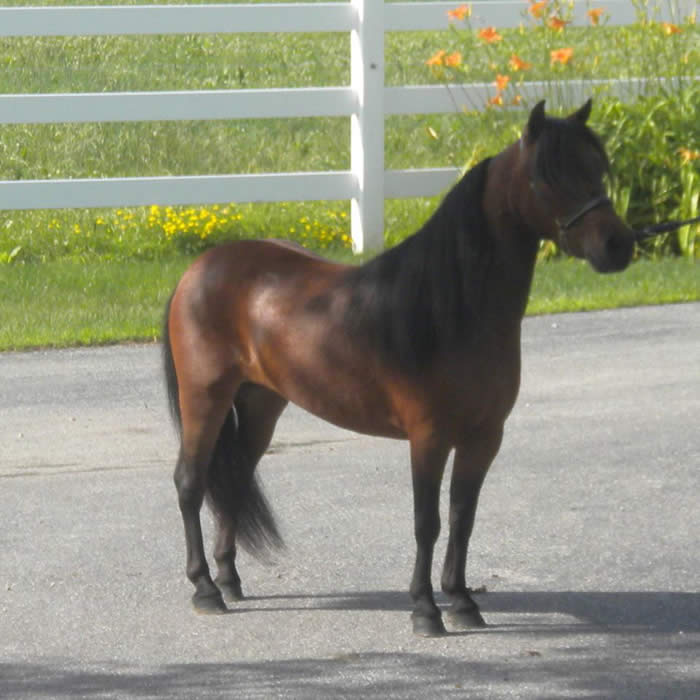 She EASILY will measure in for the 32" and under driving classes. Photos were just taken with a fresh body clip and first time in the bitting rig this spring.
Flip flops and/or bungees have NEVER been put on her.
The movement you are seeing is natural; fresh out of the lot with no conditioning.
This extremely long neck pictured has had NO sweating either.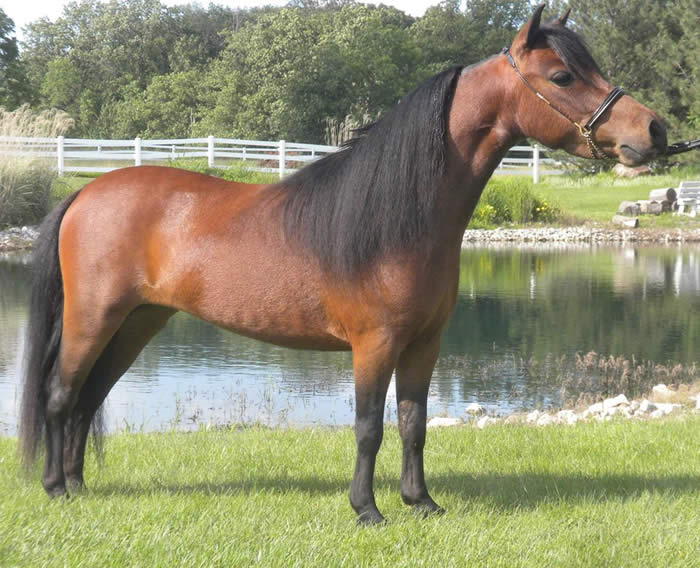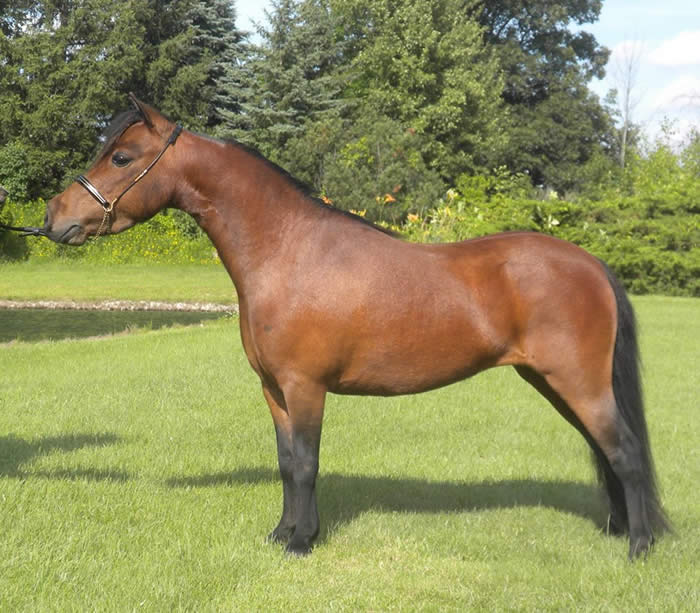 Carmen's extreme movement and extreme good looks come naturally - Her sire, Dream Boy (pic below) is a son of the famous sire, Leatherwood Buckeroo -
And Carmen's dam is a BTU daugther (her photo below, right)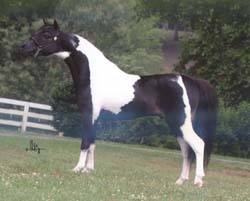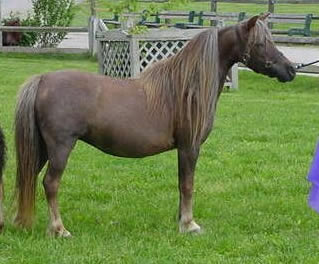 Sire: Leatherwood Buckeroo Dam: Moon Light Dream
In condition, and fit up she should be a tough competitor!
Take her and finish her out and have some fun at the shows, or take her home to rendezvous with your driving stallion to make some more driving babies.
Please feel free to ask any questions.
Priced Right
PLEASE INQUIRE!

Joe Kahre
doremi@frontier.com
encorecresteds@juno.com
Located in Indiana
(715) Ad updated 7/20/2015
SOLD from this page:
MRMs Chivas Regal (September 2015)
Mini Ridge Jazz Dancer (August 2015) Heading Overseas!
Buckeye WCF 1 Hot Unforgettable (July 2015)
MiniMotions I Fancy Dapper Dan (March 2015)
Buckeye WCF Summer Dance (July 2014)
Lymricks Vegas Showgirl (April 2014) Congrats to the Weis Family
2 B Patsy Cline (March 2014) - sold to Sweden! Congrats to Eva Rubin!
MTC Scarlett Lass (February 2014) Congrats to Kim Audet