Two Year Old Miniature Mares - 2017 Mares

Bondes Bouncin B Tenazs Barbie Doll
(Barbie)
AMHA/AMHR 2017 Chestnut 31.5" SHOW Mare
Tibbs Tango Tenaz Of The Bouncin B x Bondes Bouncin B Bobs Baby Doll
Foaled 4/11/2017
This young mare has all the makings of a true CHAMPION show horse!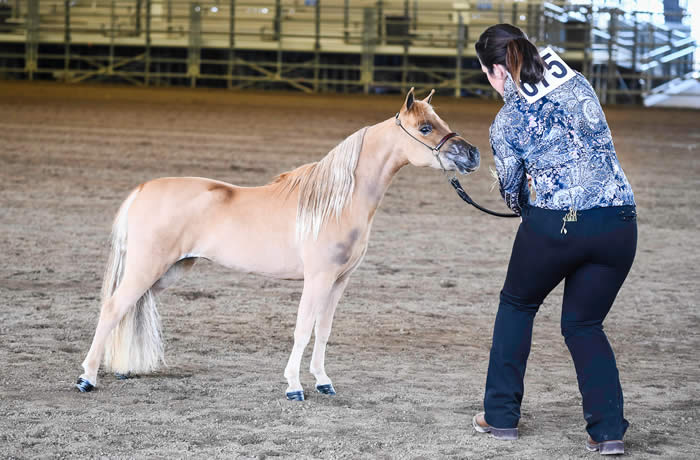 She's uncomplicated and FUN to show and has already done her fair share of winning for her current owner.
Barbie is a beautiful mare that is refined and showy.
She has a baby doll head and long, elegant neck.
If you are looking for a mare that's easy to show - THIS IS IT!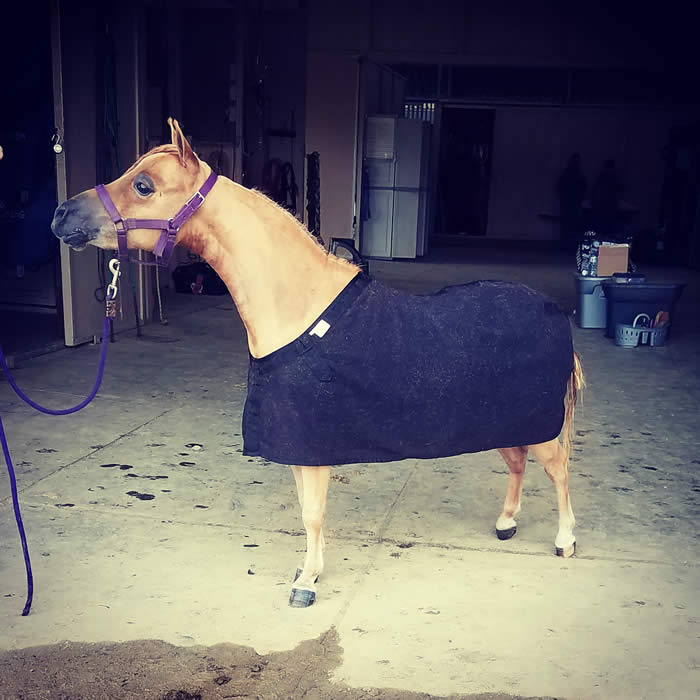 Barbie LOVES to show and has a bright and cheery attitude - just hold on to the lead and head into the ring!
She's easy to clip, lead and trailer.
Barbie's dam is a multiple AMHR National Top Ten in both Halter & Country Pleasure Driving.
Barbie's sire is by the epic Triple registered stallion, RHAPSODYS LATIN TANGO.
"Tenaz" is an 11x AMHR Grand Champion stallion and multiple AMHR National Top 3/ Top 5 stallion.
Barbie has the makings to continue her winning streak with YOU on the lead!
$2,200.00
OR BEST SERIOUS OFFER TO SHOW HOME!
COGGINS & VACCINATIONS UP TO DATE!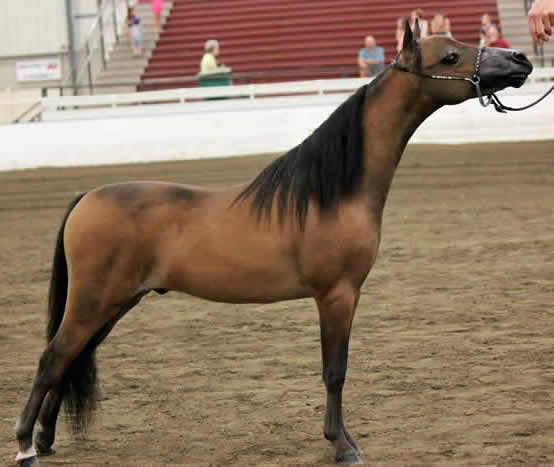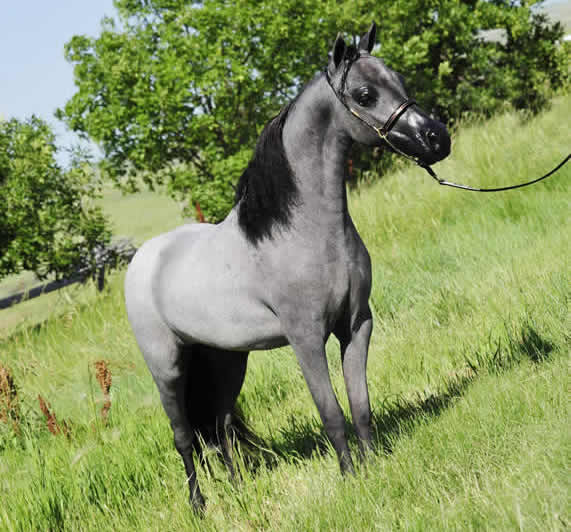 Sire Dam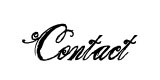 Brittney Cunningham
(951) 290-9800
brittneycunningham89@gmail.com
Located in Nuevo, California
(102119X) Ad updated 4/19/2019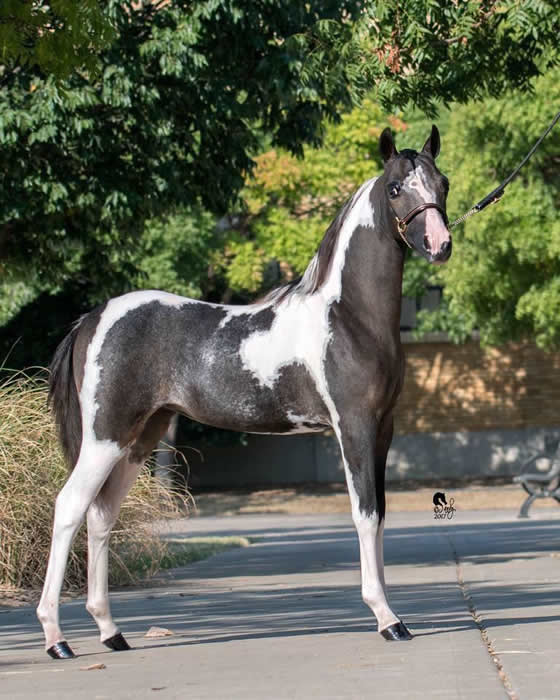 Carefree's Self Portrait
(Selfie)
ASPC/AMHR 2017 Black Pinto Show Mare
ALREADY AN AMHR NATIONAL CHAMPION
TSL's Portrait In Black x Michigan's B-B Bright & Beautiful
Foaled 5/26/2017
ALREADY AN AMHR NATIONAL CHAMPION AND READY TO CONTINUE HER WINNING WAYS WITH YOU!
This girl was a KEEPER for Carefree Miniatures -
-
-bold and beautiful with exceptional movement.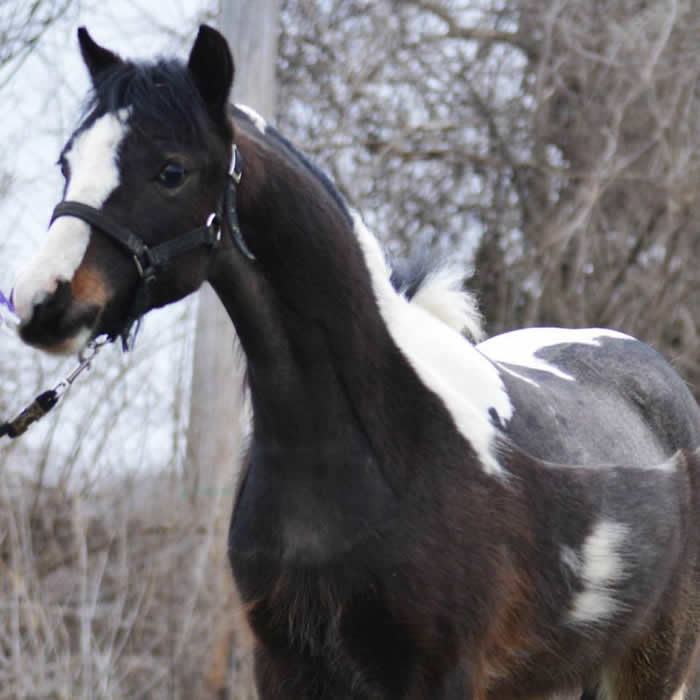 But it's YOUR lucky day - she's offered for sale to a serious show home since her owners are in a SELLING mood!
Selfie's sire is the up and coming sire, TLS's Portrait In Black who is already producing show ring champions.
This mare's dam is a full sibling to the great Michigan's Rare & Tear.
This pretty pinto is the REAL-DEAL.
If you want a horse that can compete at the TOP of the game then go on to make beautiful show foals for your farm ....
THIS IS IT!
Offered for sale to a show home only! This mare will win big for someone!
PRICED NOW AT $7,000.00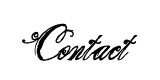 Gabby Guffler
CAREFREE MINIATURES & SHETLANDS
(314) 779-8183
Gabbygufler@gmail.com
Located in Wildwood Missouri
(101219X) Ad updated 4/11/2019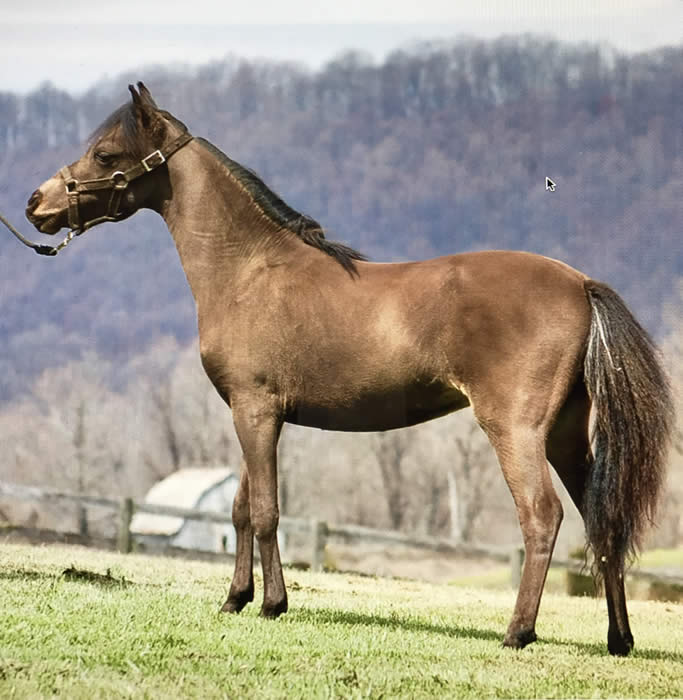 Standing Ovation Lil Porsche
(Porsche)
AMHA (pending/guaranteed) AMHR Registered 31" Bay Mare
Aloha Acres A Silent Chance x Vanity Grove Farms Petite Sirah
Foaled 7/01/2017
This PRETTY and PERSONABLE little mare is offered for your consideration!
Porsche is sweet and showy with big expressive eyes that will melt your heart.
Her body is balanced and ultra refined.
Check out her impressive pedigree!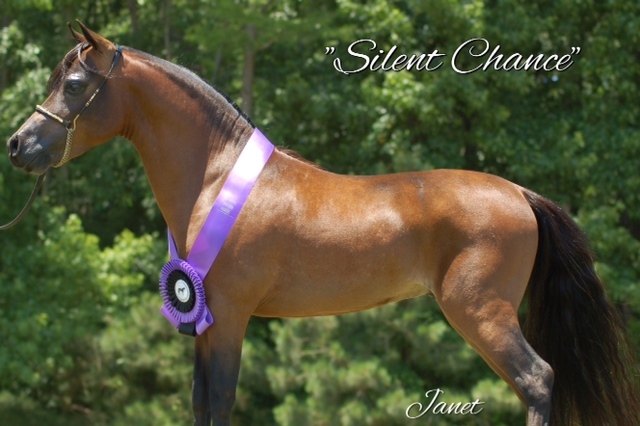 Porsche sire (pictured at left) is a direct son MCCARTHYS ALOHA SILENT PARTNER -
- World Res GRAND CHAMPION and sire to multiple World/National Champions.
Her dam is a daughter of McCarthys Hershey Swirl -
- a 3/4 sibling to Silent Partner.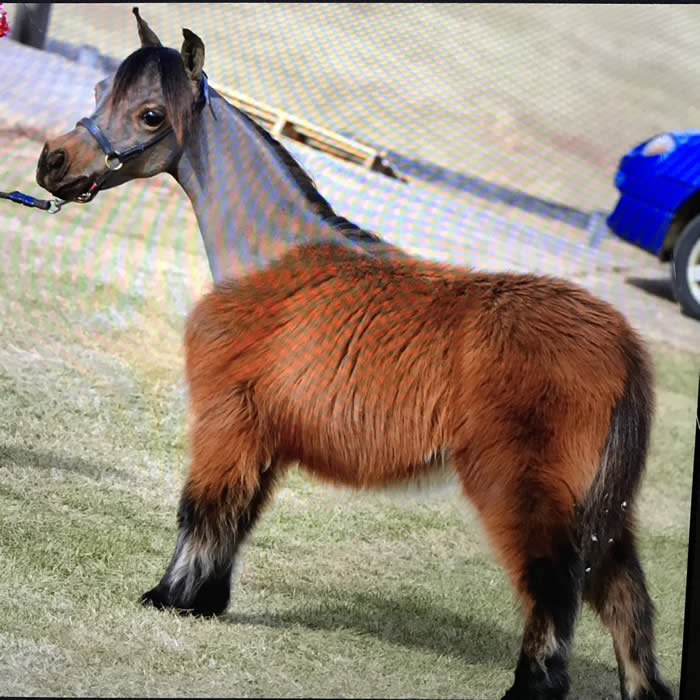 She also boasts the immortal ROWDY as well as AMHA National GRAND Champion, NFC DANDYS SHADY LADYin her lineage.
She'll be making her show debut in Lexington Virginia next month and we are excited to see her show career take flight.
We've taken some hair off (see at right!) and we're VERY excited about how Porsche is maturing - still super elegant and showy
She's AMHR registered and can be progeny hardshipped into AMHA in 2019, increasing her value as a show mare and future broodmare.
PRICED LOW AT $2,500.00
| | | |
| --- | --- | --- |
| | | |
| | | MCCARTHYS COOKIES N CREAM |
| | ALOHA ACRES A SILENT CHANCE | |
| | | SRF STARLETTE |
| STANDING OVATION LIL PORSCHE | | |
| | | MCCARTHYS HERSHEY SWIRL |
| | VANITY GROVE FARM PETITE SIRAH | |
| | | WHF MISS EASTER |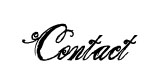 Tony Benvenuto
STANDING OVATION MINIATURES
(434) 221-0098
www.standingovationminiatures.com
virginiaminis38@gmail.com
Located in Elon, Virginia
(90519X) Ad updated 3/26/2019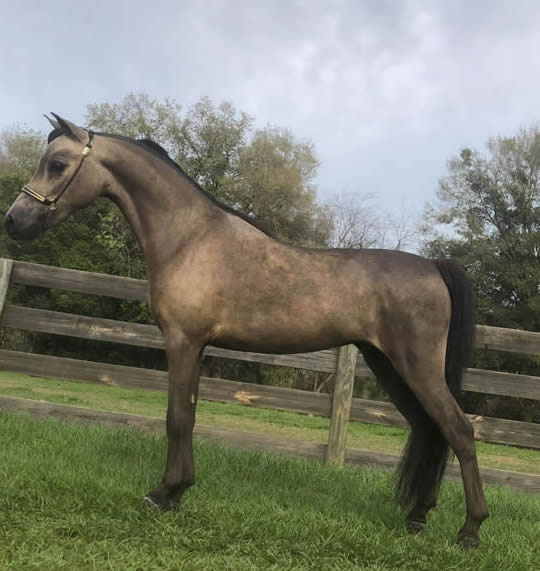 Skylight's Divine Design
(Dee)
AMHR Registered 2017 36" Buckskin Mare
TOP BRED MARE - SHOW HER THEN BREED HER!
McCarthys Aristocrat x Tibbs Sheza Fanci Fox
Foaled 5/01/2017
Dee is an accomplished show mare with an impressive list of crudentials.
She was shown successfully as a yearling and could easily be fit up to show in 2019 as a Two Year Old.
Dee has a beautifully balanced body with an ultra long neck, naturally trim throat latch.
Her topline is ideal with a high set tail.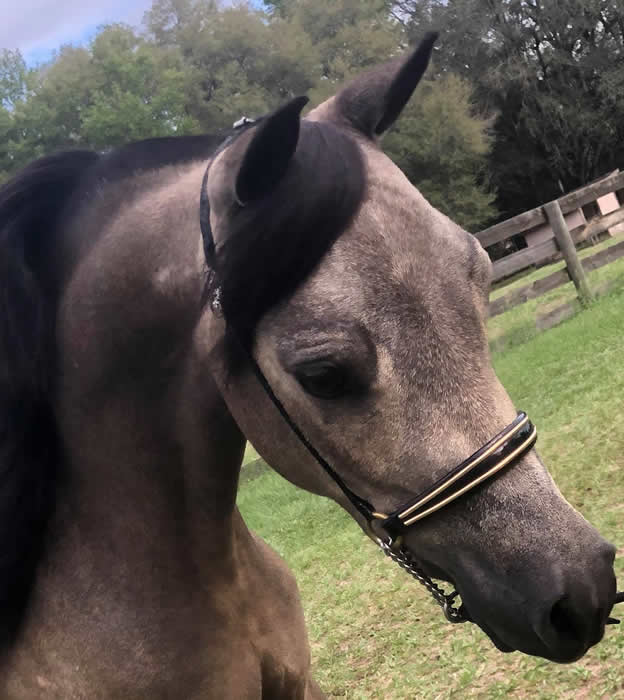 What we love MOST about this elegant mare is her exquisite HEAD!
It's dainty and expressive and resembles an ARABIAN rather than her Shetland background.
Dee's pedigree includes horses from some of the industries most progressive breeding programs - MCCARTHYS & TIBBS.
.
Her sire, "McCarthy's Aristocrat" is a stunning stallion out of a CHAMPION producing Triple Registered mare.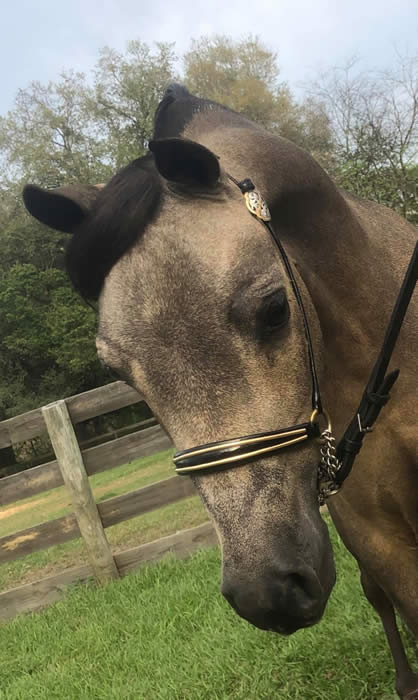 Aristocrat is by World GRAND CHAMPION producer, MICHIGAN'S HEIR TO THE THRONE (HOF).
On her maternal side, Dee's lineage boasts HOF (Hall of Fame) winners and LOTS of 34" and under Champions.
Continue to show this mare then add her to your progressive AMHR breeding program to add refinement and "pretty" to your herd.
PRICED RIGHT AT $3,000.00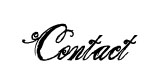 Donna Lavery
Winning Streaks Miniatures
352-274-3715
winningstk@aol.com
Located in Florida
(90219NX) Ad updated 3/3/2019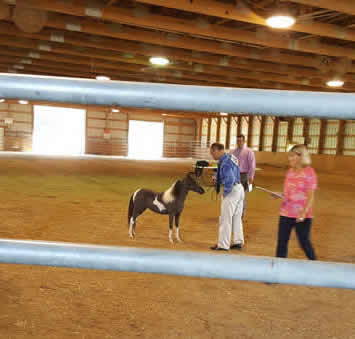 JA Miniatures Magic Girl
(Baby Doll)
AMHA/AMHR 2017 Shetland Blend 31" Black Pinto Mare
KMHB Nominated - Win money while you show AMHA
Ten Ls Destinys In The Buff x JSW Magics Summer Love
Foaled 5/8/2017
This little mare is aptly named.
"Baby Doll" as as sweet as she is pretty and her pedigree is enviable.
Her sire is Get-of-Sire WORLD CHAMPION and multi World/National Champion producing stallion, TEN LS DESTINYS IN THE BUFF.
Baby Doll is easy to handle and is up to date on farrier and deworming.
OFFERED FOR SALE AT $2,500.00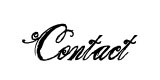 Jason Alt
JA MINIATURES
(419) 202-8646
jaminiatures@yahoo.com
Located in Leipsic, Ohio
(81019X) Ad updated 3/9/2019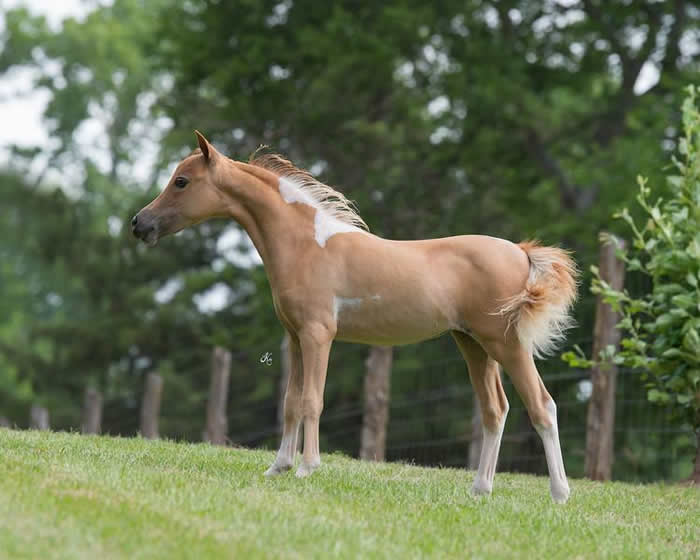 Olympian Country Debutante
(Debutante)
AMHA/AMHR 2017 Sorrel Pinto 31.5" SHOW Mare
D&S Ima Country Boy x Olympian Debut
Foaled 3/06/2017
This perfectly marked pinto is the ultimate SHOW HORSE prospect and future broodmare DELUXE!
Her sire is World SUPREME CHAMPION D&S TG Ima Country Boy.
"Country Boy" is by National Champion, D&S JoCO Lil Admiral who is the sire to National GRAND CHAMPION & National GRAND CHAMPION producer, Rayvik Jocomotion.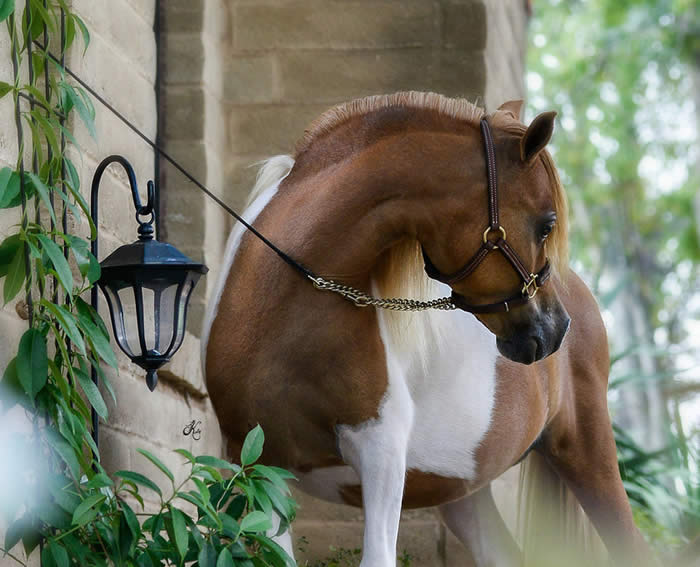 Debutante's dam, Olympian Debut is a maternal sibling to 2x AMHA Get-of-Sire World Champion, CHAMPION FARMS NIGHTHAWK.
Olympian Debut is already a World Champion producer.
(Debut pictured at left)
Her 2014 daughter OLYMPIAN IDOLS DEBUT DIAMONDS, by BILLY IDOL is a 2x World Champion & 2x Res World Champion Mare.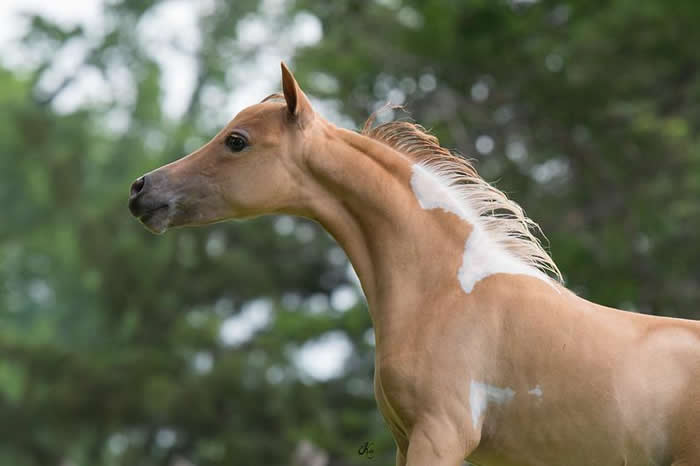 She is pictured below, at left.
We have no doubt this typy and refined mare will follow in her sibling's hoofprints.
Debutante has a pretty head, long neck, straight legs and smooth topline.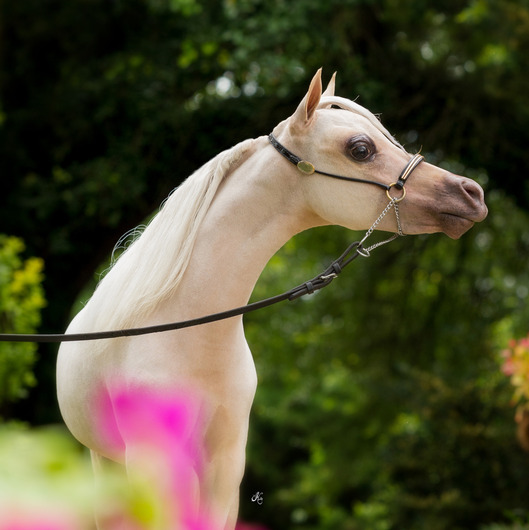 She stands at 31.5" as a yearling and should be a GRAND contender this year.
Debutante could be YOUR ticket to center ring!
PLEASE INQUIRE IF YOU THINK YOU ARE THE PERFECT HOME FOR THIS BEAUTIFUL, SWEET MARE!
LET'S TALK!
Priced right at $3,500.00
SHOW HOME PREFERRED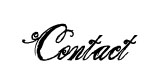 Janet King (Agent for Joan Richards)
LIMESTONE MINIATURES
jfk657@yahoo.com
(903) 629-3234
(606) 584-4231
Located in Winnsboro, Texas
(101018X) Ad updated 3/26/2019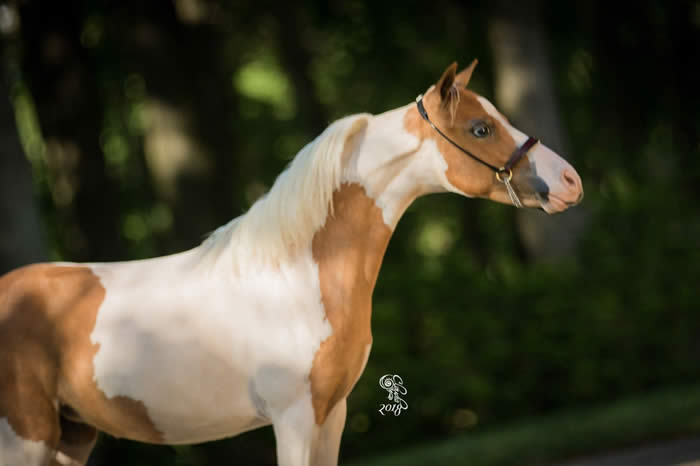 DVM Pasos Blue Harmony
(Harmony)
AMHA/AMHR 2017 Chestnut Pinto SHOW Mare
Mini Ridge Paso Doble    x  LM Mischiefs Blue Melody
 Foaled 5/26/2017
We struck gold with this Graham's/Blue Boy Shetland Blend!
Her sire "Paso" is pictured below, at right.
He's a direct SON of World SUPREME CHAMPION, Grahams Ragtime.
She's elegant and leggy with a super tight body and a neck that may never need sweating.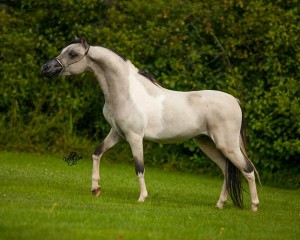 This filly should be a fancy show mare then go on to produce Champions for your farm.
Add some Shetland blood without sacrificing that pretty "Mini" look -
- and still keeping your program UNDER 34" tall.
Priced at $4,500.00 -
SPECIAL CONSIDERATION TO A SHOW HOME!
Welcome to Diva Valley Miniature Horse Farm !

We started raising Miniature Horses in 1980 as Jones' Mini-Whinnies but have now converted to Diva Valley Miniature Horse Farm as we have changed our breeding program to accommodate the ever increasing competition in the AMHA and AMHR. DVM Farms is owned by Nicole and Boomer Pearsall and is located in western Pennsylvania just off I-80 just a few yards over the OH/PA border about an hour north of Pittsburgh and an hour east of Akron, OH.  Nicole and Boomer also own
Penn-Ohio Veterinary Services
which is also located at their residence in West Middlesex which requires a lot of their attention; however, with the help of Nicole's amazing mother, Elaine Buchanan, the horses are well-taken care of and spoiled !  Our horses boast many of the top bloodlines that are winning in the show ring today such as Graham's Ragtime, First Knights Billy Idol, Champion Farms Nighthawk, and Buckeye WCF Leeland Royal Grand; but, at the same time are deeply rooted in bloodlines that have stood the test of time such as FWF Little Blue Boy, Boogerman, Rowdy, Sid's Rebel, FWF Little Wardance, and Gold Melody Boy.  Our horses hold many AMHA and AMHR National titles and also Hall of Fame titles.  Now after 35 + years of raising miniatures, we are very proud of what we are producing.  We have sold minis to many different countries and enjoyed meeting people from all over the World.  Please feel free to call or stop by our farm to see what we have to offer!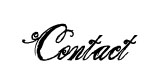 Nicole & Boomer Pearsall
5 Jimro Road West Middlesex, PA  16159
(412)527-0358  (call or text)

dvmfarms@hotmail.com
Located in Pennsylvania
(072519X) Ad updated 3/17/2019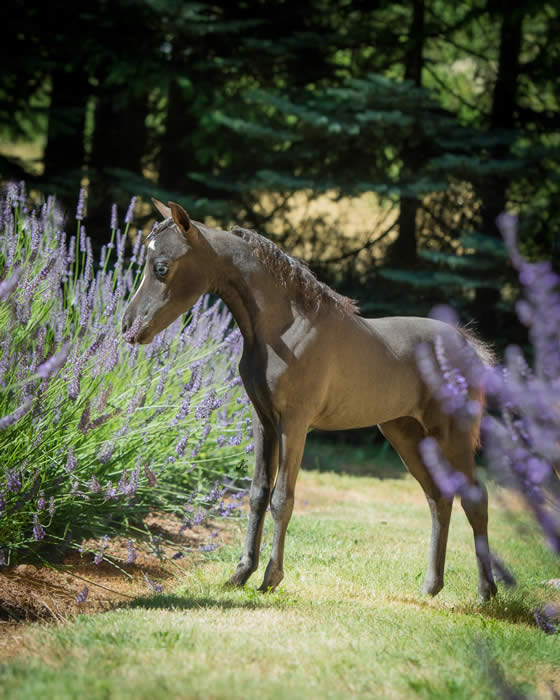 LE Aces Electra
(Ella)
AMHA/AMHR 30" 2017 Black Mare w/Blue Eyes
+++ TOP PEDIGREE FOR PERFORMANCE & HALTER +++
Avantes Chasing The Ace x Minis Of BC Miss Oregon
Foaled 4/08/2017
This spirited mare is like a little clone of her beautiful dam.
Ella is a bold BLACK mare with striking BLUE eyes and a bold white blaze.
Her added "chrome" might come from her strong ROWDY heritage and could indicate the OVERO gene.
In addition to the Shetland ROWDY lines, Ella carries the lineage of SIERRA DAWN UNO DE MAYO through her maternal grand sire, SIERRA DAWN UNOS MONARCH.
Ella is sired by the late AVANTES CHASING THE ACE;
a multiple World Champion and World Champion PRODUCING stallion.
(Ace is pictured at left)
Ella is currently 30" tall and is projected to mature between 32" - 33".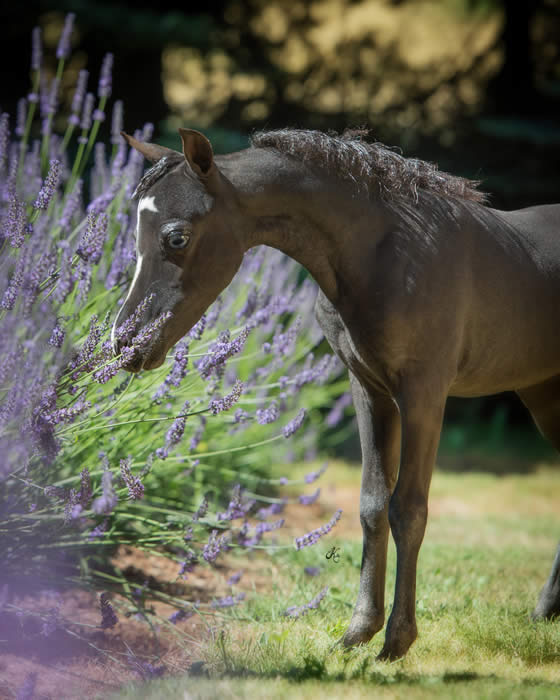 She has a long, lofty stride which would make her an ideal DRIVING horse candidate.
She's bright and energetic with a great mind and willing attitude.
She's pretty enough to show in HALTER and smart enough to be a competitive performance horse.
With her exceptional pedigree, Ella should make a valuable broodmare for her new owners.
WELL PRICED AT $1,850.00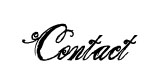 Jessie Skerjanec
LAVANDIN EQUINE
lavandinequine@gmail.com
(503) 894-4905
Located in Oregon
(62219X) Ad updated 3/26/2019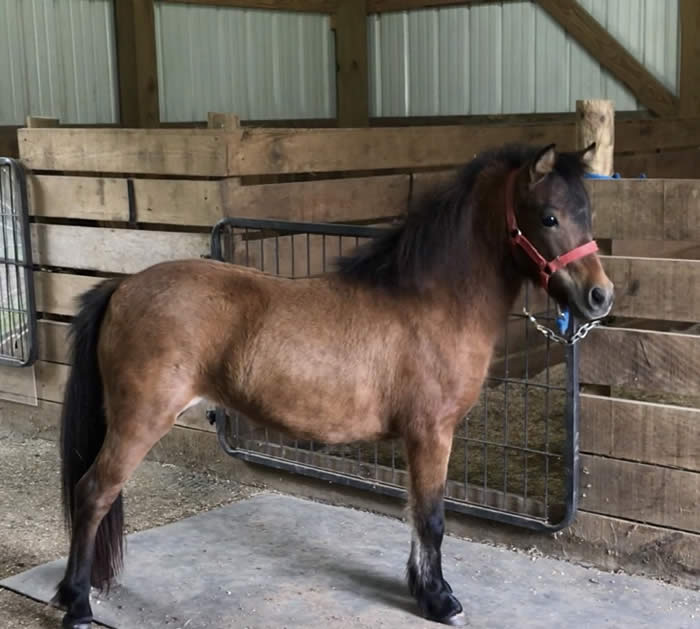 TOF Secrets Tango Bayjavu
(Bayjavu)
AMHA/AMHR 2017 31" BAY Shetland Blend Mare
+++ BEAUTIFUL SHETLAND BLEND MARE +++
Tibbs Tango Jet x Ravenwood Medalions Keeping Secrets
Foaled 4/16/2017
PRETTY SHETLAND BLEND MARE FOR YOUR CONSIDERATION!
Bajavu is refined and elegant -
- an easy mare to manage and eye candy in the pasture!
She has clean, straight legs and a correct bite,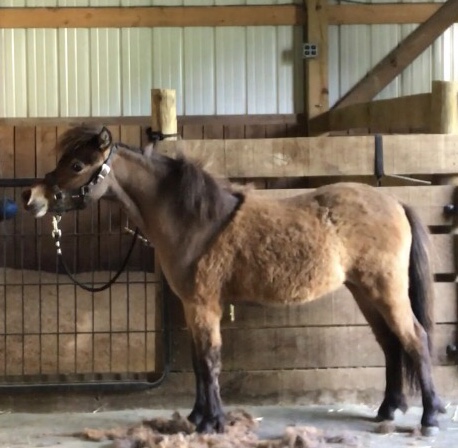 She'll mature under 34".
Bayjavu should make a talented show mare and a covented future broodmare.
Offered for sale since her maternal sibling is our herd sire.
Bayjavu has an impressive pedigree.
Her dam is a 2x World Champion, sired by HUNT HOUSE FARMS MEDALION -
3x AMHA National Champion and National Res GRAND CHAMPION stallion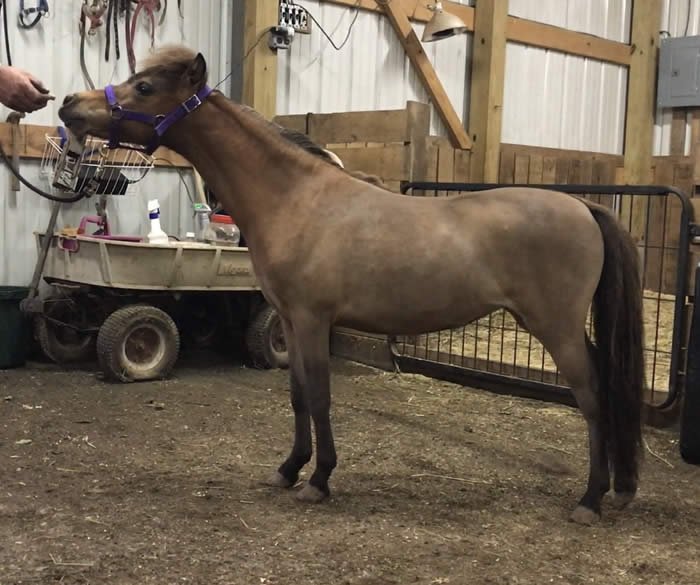 Bayjavu'a sire is a handsome Shetland blend son of World Grand Champion producing stallion, RHAPSODYS LATIN TANGO.
She is up to date on hoof care and deworming and ready for her new home
$4,500.00
TWIN OAKS FARM
Valarie Bowman
(703) 785-5310
squirrelyone@live.com
www.twinofarm.com
Located in Catlett, Virginia
(122018X) Ad updated 12/9/2018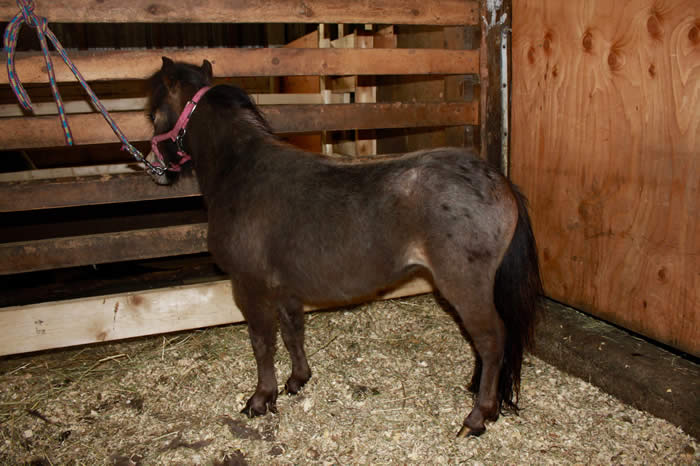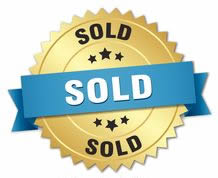 Lil Achers Aint She Purdy
AMHA/AMHR/Falabella Blend Registered 2017 Appaloosa Mare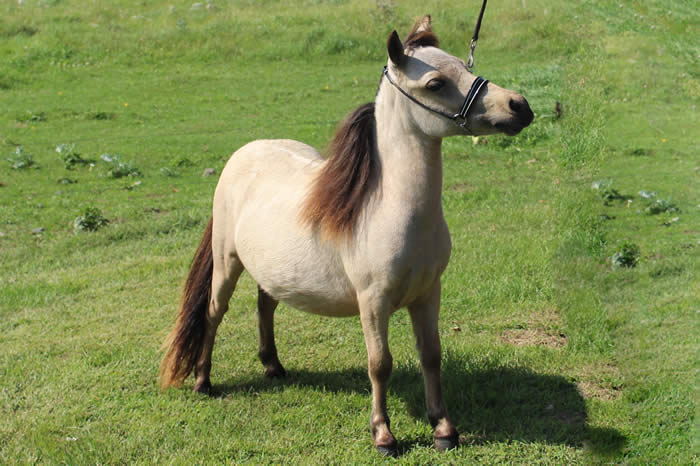 Larsons Buck Magnificents Liberty
(Liberty)
AMHA/AMHR 2017 Golden Buckskin Mare
+++ LOTS OF BUCKEROO IN HER PEDIGREE +++
Little Kings Buck Magnificent x Cottontails Mercedes
Foaled 5/15/2017
Who doesn't LOVE a BUCKSKIN?!
This pretty yearling mare is a super find for someone in search of a buttermilk buckskin to show then breed.
She has an enviable pedigree.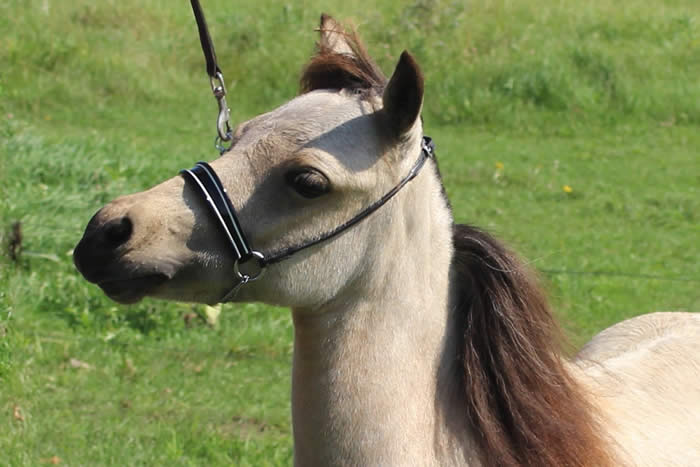 Liberty is sired by a direct son of BOONES LITTLE BUCKEROO.
LITTLE KINGS BUCK MAGNIFICENT (pictured below at left) is a 2x Reserve World Champion in HALTER and a 7x World Champion.
He's a 2x World GRAND CHAMPION in Country Pleasure DRIVING as well.
Liberty's dam (pictured below at right) has been an excellent producing mare with many show quality foals.
Add some pretty BUCKSKIN to your breeding program!
This little doll has generations of GOLD in her pedigree.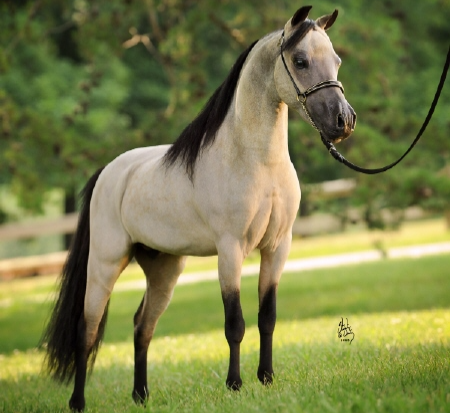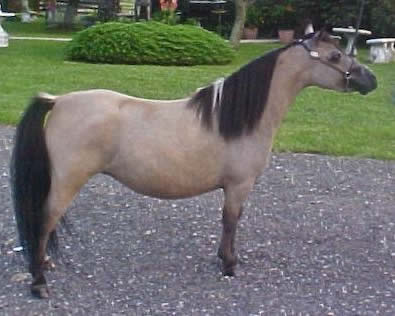 Sire: Direct BUCKEROO son Dam: Cottontails Mercedes
OFFERED FOR SALE AT $1,500.00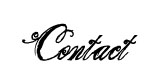 Brandon Larson
LARSON MINIATURES
(218) 820-6396
larson.brandon7@gmail.com
Located in Brainerd, Minneota
 (031519X) Ad updated 3/26/2019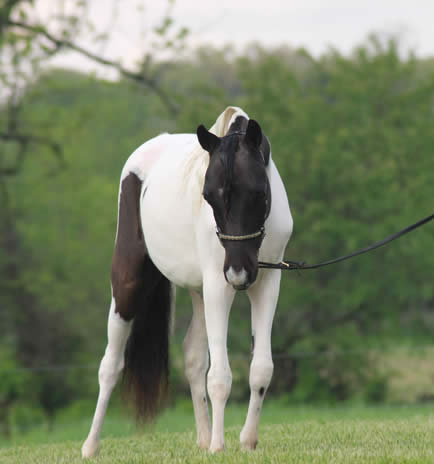 Sunny Side Neon To The Moon
(Moon)
ASPC/AMHR 2017 Black Pinto SHOW Mare
BY WORLD RES GRAND CHAMPION "NEON RAINBOW"
Buckeye WCF Neon Rainbow x Mulligans Run Music Of The Night
5/18/2017
THERE WON'T BE ANY MORE LIKE THIS!
Moon is a truly rare find considering her World Res GRAND CHAMPION sire is now a winning show GELDING.
Her sire, Neon Rainbow, is a Triple Registered son of multi World GRAND CHAMPION producing stallion, D&S Peeping Tom.
He produced this year's AMHA Eastern Regional CHAMPION Amateur Mare, Aloha Acres Neon Rose (owned by the Minner family)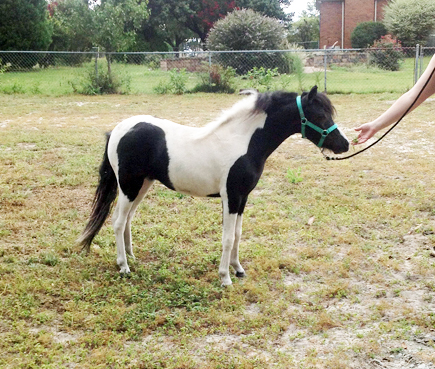 Moon should mature between 34" - 36".
She's well mannered and sweet with the classical "Neon" head -
- short and chiseled with a large, dark eye.
This Shetland mare could add some AMAZING bloodlines to your breeding program.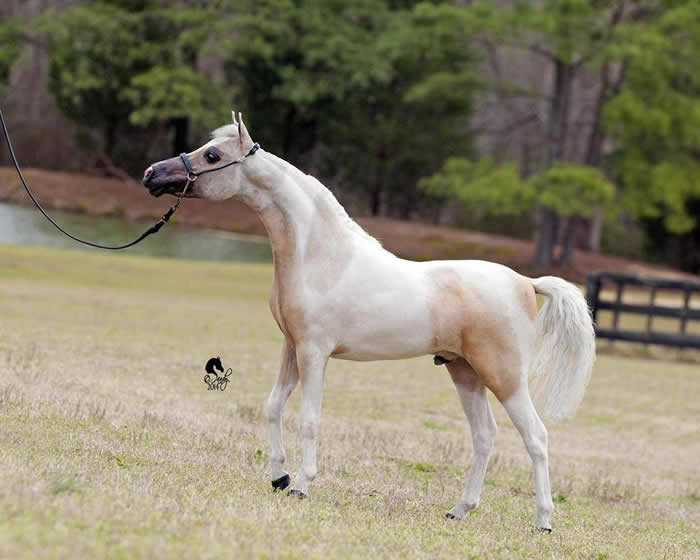 Her dam is a direct daughter of "Mke" aka WAUK-A-WAY CATCH THE WIND.
This Neon/Mike cross should be the future of the industry for sure!
Show her then breed her!
Priced right!
Priced at $4,500.00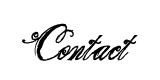 SUNNY SIDE STABLES
Ray Martin
(717) 819-9623
GrandPrix@Sunnysidestables.com
Located in Pennsylvania
(82318X) Ad updated 3/26/2019
SOLD HORSES:

Lil Achers Aint She Purdy (March 2019)

TOF Baybees Arabella (December 2018)

Azariahs Alluring Eagle (December 2018)

DVM Pasos Iam Sasha Fierce (October 2018)

Mini Ridge La Luna Bella (September 2018)

Echo Falls Bey Eclipse (August 2018)

Hopkins Angelic Image (April 2018)

Lucky Four Thunders Dream Come True (Jan 2018)

Bandidos Repeated In Red (October 2017) Sold to France

PHR Candy Crush (August 2017) Congrats to CMC Miniatures

EE Princes Sara (August 2017)

Covergirls French Kiss By Fabian (July 2017)

Chance Of Golds Show Me The Buff (May 2017)

CD Fashion Is My Kryptonite (February 2017)

Tricetta CE Abbys Lady Spice (January 2017)

Hunterberry Hill Cherie Amore (December 2016)

Lucky Four Rebelchase Exotica (December 2016) Heading Overseas!

Minners Unforgettable Irish Blessing (November 2016)

Libertys Redi To Dare (November 2016)

DVM Geneses Lady Eyes (November 2016)

Azariahs Unpisputed Star (September 2016)

Flying G Assured Mailbu Barbie (August 2016)

Ravenwoods Another Chance (July 2016)

Hopkins Golden Image (July 2016)

CD Fashion Is My Kryptonite (July 2016)

DVM Rebs Heaven On Earth (June 2016)

Ericas Trotters Bab E Doll (June 2016)

PHR ZP Mystique (May 2016)

OR Missdemeanor Buckskin Beads Hawk (April 2016)

Aloha Acres Flirting With The Lite (April 2016

OR LM Hawks Phantom Of The Opera (April 2016)

Los Arboles Extreme Sensation (April 2016)

Aloha Acres Lady Of Lite (February 2016)

Wingate Indiana (January 2016)

Stars Gift Wrapped (January 2016)

Hopkins Irresistible Image (October 2015)

Lovett Farms Settin Fancy Free (October 2015)

CMCs Scouts Rowdy Baroness (September 2015)

DW Buckin Rosa Mia (September 2015)

Stars Glass Slippers (August 2015)

Ravenwood War Of The Roses (July 2015)

Bandidos All Blinged Out (June 2015)

Sunny Side JoniBuck O So Wild (June 2015)

Hopkins Champagne Fame (May 2015)

Gander Hill California Chromin (April 2015)

Lazy N Unforgettable Desires (February 2015)

Tapestrys Triple Shot Espresso (February 2015)

Gander Hill CA Lady In Black (February 2015)

LK Eagles Unos Ritzy Rose (February 2015)

Vista Valley Its About Romance (December 2014)

Covergirl Rocks QueenOf RockNRoll (December 2014) SOLD IN 4 DAYS!

Tyler's Kashmire Sapphire of LTF

Playtimes In Amir Or IC Me2 (November 2014) Congratulations to Janet King

RFM Geneses ShesMyTen (October 2014)

Hopkins The Joker In January (October 2014)

Hopkins The Jokers Blazin Jasmin (October 2014)

Ravenwood Dreamcatcher (August 2014)

Stars Miss Majestic (August 2014)

Mercedes Giselle (August 2014)

Gander Hill California Keepsake (July 2014)

Ten Ls Kiss Me In The Buff (June 2014)

Ten Ls Bikini Buff (May 2014) Heading overseas

Hopkins The Jokers Irish Eyes (May 2014)

Black Mountain Troubadors Lyric (March 2014)

Hunterberry Hill High Hopes 4U (February 2014)

Mountain Meadows Breakers Fiesta (February 2014)

Hills Geneses Forevermore (January 2014)

LK Eagles Unos Graceful Ginger (January 2014)

Hunterberry Hill Have A Little Jazz (January 2014)

Arion Bandstand Harmony (December 2013)

Rivendells Carmel Contessa (November 2013)

Rainbow Ridge Moonlight Serenade (November 2013)

Gander Hills California Elegance (November 2013)

Hunterberry Hill Kenya SE (October 2013)

LR Hennessey Precious Girl (October 2013)

LR Hennesseys Mne All Mine (October 2013)

Ten Ls Destinys Im In The Buff Too (October 2013 - Congrats to Lynn Gulledge-Fatale!)

Poco De Oro Bella Mia (October 2013)

Lucky Four Rowdys Reason To Dream (September 2013)

LM Hawks Thumblelina (September 2013)

Elite Velvet Vixen (September 2013)

Gander Hill Miss California (July 2013)

Caldwell's Whata Pretty Picture (June 2013)

RFM Geneses Russian Contessa (June 2013)

Alliance Unforgettably Charmed (heading overseas!)

Alliance Fiery Kisses (heading overseas!)

Ericas Take My Picture

Sunny Side JoniBuck O So Fanci - (Congrats, Bill & Caroline Robinson)

Westwind Hopalongs Top Silver Star

Wa-Fulls Sweet Snip's Brandy

HHP Desirable Debutante

Dundees Replicas Wild Ginger

Ten Ls Passion In The Buff

LM Kodys Pretty Penny

CMC RG Appear In Glory

Eastside Making Waves

LM Idols Rihanna Hawk

GRF Lines Little Lass

Hytide Hallelujah

LR Hennesseys Miss Baily